The history of HMOs has been one of conflict between plans and physicians. Could global specialty capitation be a better way?
How about an HMO with the following attributes?
Allows members to go to specialists at will
Allows point-of-service choice based on fairness
Ends managed care micromanagement
Aligns care and financial incentives
Provides added incentives for prevention and disease management
Frees providers from procedure code/claim compensation
Provides incentives for evidence-based practice
Provides physician incentive to monitor hospital charges
Provides incentives to reengineer care to create "work smart" approaches
Creates an incentive to make the "epidemiologic shift" in caring for patients
Early HMOs were basically staff/group model plans such as Kaiser Permanente in California, HIP in New York, and the Group Health Cooperative plans in Washington state, Washington, D.C., and Minneapolis-St. Paul.
Second-generation staff model HMOs were developed in the mid-1960s by academic centers such as the Harvard Community Health Plan, Yale Health Plan, and the Columbia/East Baltimore plans developed by Johns Hopkins.
The first IPA (independent practice association) HMO, developed around the same time, was the San Joaquin Foundation for Medical Care, a county medical society plan established to compete with Kaiser Permanente in the San Joaquin County of California. Federal HMO enabling legislation initially was based on the country's experience with not-for-profit staff-model HMOs. However, when enacted in 1973, the HMO Act included IPA HMOs and for-profit HMOs.
Over the course of the next 15 years, for-profit companies acquired physician-owned IPA HMOs and developed new markets. Today, the majority of HMO members belong to national for-profit IPA type HMOs.
Capitation
These for-profit HMO companies have engaged in two types of capitation: primary care gatekeeper capitation (PCGC) and global capitation to IPA physician organizations. Both types have proven to be problematic.
Although primary care physicians initially relished being in the catbird seat, controlling referrals to specialists and having approval rights regarding the use of diagnostic studies, emergency rooms, specialty care, and hospitalization, they quickly found themselves at war with specialty groups and found their administrative burden overwhelming. Moreover, they found themselves the target of malpractice suits involving the denial of care.
Warfare
Before the development of independent practice associations organized by physicians themselves, physicians in independent practice found themselves in "asymmetrical warfare" with for-profit HMOs. Supported by Fortune 500 employers, these HMOs were acquiring an increasing share of the insured population.
To gain access to those patients, physicians had to accept reduced fees and submit to what they considered to be micromanagement. Many joined IPAs to gain some counterbalance or symmetrical bargaining power with these HMOs. Some physician-owned groups/organizations established agreements with HMOs that included global capitation, whereby, for a given amount per person per month, the group took financial and clinical responsibility for all provider services, including physician professional services and hospital and diagnostic costs. Unfortunately a number of such arrangements, although logical in theory, did not work. When the physician groups could not control utilization or manage their resources, they went bankrupt.
The answer for IPA HMOs is global specialty capitation.
Instead of capitating primary care physicians or globally capitating large IPAs, we should globally capitate specialty groups (cardiology, gastroenterology, dermatology, obstetrics/gynecology, and so forth) pay fees to primary care physicians.
Some features
The HMO or IPA would put out requests for proposals to specialty groups in a geographically defined area. Payment in the first year would be based on the cost of that specialty over the previous three years. Once the specialty groups were selected, members would be allowed to go to those specialists at will, and would be allowed to see alternative specialists. Copayment would be based on the actuarial equivalent of the cost of that care in the capitated group.
No longer would the specialty group be subject to utilization review and micromanagement by the HMO. The HMO would monitor quality of care, underutilization, and quality improvement. The HMO would partner with the GSC group in negotiating hospital/facility rates and in monitoring each patient's hospital charges.
GSC provides added incentives for prevention and disease management, aligning care with financial incentives. Geographically defined by ZIP code, the GSC group would know the population for which it cared and would have the incentive to care for the entire population regarding its specialty as well as the individual patient. Not bound by procedural code/claim compensation, GSC physicians would begin "work smart" reengineering of more cost-effective ways to deliver specialty care and create new and better clinical practice guidelines. Same-specialty globally capitated groups could begin to share new cost-effective care methods.
Sharing knowledge
More amicable relations between GSC groups and primary care physicians should develop. GSC specialists would have the incentive to share their knowledge and consultation with primary care physicians where appropriate, "downloading" knowledge and experience.
I leave to others such issues as determining capitation rates, risk corridors, division of profits and losses, and the need for "firewall/mixed services" agreements between specialty groups.
Attempts at physician capitation by gatekeeper or IPA have not been successful in the 1980s and 1990s. I offer global specialty capitation as an alternative. GSC should result in improved physician morale and empowerment, create reengineering in the manner in which health care is given, and provide an opportunity to control health care costs in a better way.
Finally, since even small cities have multiple specialty groups of the same kind (my city of 250,000 population has four cardiology groups), this approach does not require a large metropolitan area.
Daniel Y. Patterson, MD, MPH, has had a 35-year career in managed care and managed behavioral healthcare. At age 31, he became the first director of the government's HMO service, having helped write HMO legislation and participated in an HMO task force headed by Paul Ellwood, MD, the founder of the HMO movement. Patterson created managed behavioral health-care programs both at a 100,000-member staff model HMO (Group Health Association of Washington, D.C.) and at a group model HMO serving 150,000 members (Kaiser Permanente of the Mid-Atlantic region). Beginning in 1995, he served as the medical director of a 50-physician multispecialty medical group in Wilmington, N.C. He has been a consultant to NCQA and to numerous HMOs and MBHOs. He has been on the clinical faculty of Johns Hopkins, Georgetown, George Washington, and University of North Carolina medical schools. He is board certified and a Distinguished Life Fellow of the American Psychiatric Association.
---
Our most popular topics on Managedcaremag.com
---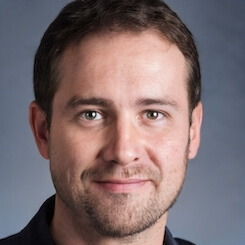 Paul Lendner ist ein praktizierender Experte im Bereich Gesundheit, Medizin und Fitness. Er schreibt bereits seit über 5 Jahren für das Managed Care Mag. Mit seinen Artikeln, die einen einzigartigen Expertenstatus nachweisen, liefert er unseren Lesern nicht nur Mehrwert, sondern auch Hilfestellung bei ihren Problemen.