The momentum in managed care has shifted to for-profit plans, but don't count out not-for-profits, particularly these three innovative and — for many enrollees — beloved HMOs. They aren't resting on their laurels.
They were providing managed care before anyone called it that. But to make it through the turbulent late 1980s and early '90s, Group Health Cooperative of Puget Sound, Harvard Pilgrim Health Care and Kaiser Permanente all but reinvented themselves. With varying degrees of success, these three exemplars of not-for-profit, integrated managed health care have been trying to cut costs, improve quality and listen to their customers as never before.
It all started in 1989 and '90, when employers were being hit with 20-percent annual increases in the cost of their fee-for-service health insurance plans. For two or three years, the largest of the three, Kaiser Permanente, experienced unprecedented enrollment growth in California as employers recognized its ability to control costs. But to accommodate this glut of new members, Kaiser embarked on a $10-billion expansion program and, not so incidentally, raised premiums, in some years by as much as 22 percent.
That's when brash new for-profit managed care organizations entered the market with low-cost and more flexible products, including point-of-service plans and preferred-provider networks. Suddenly, Kaiser found itself offering the most expensive managed care plan in California and one of the most expensive in the country. Not only that, but employers were turning up their noses at Kaiser's one-size-fits-all Permanente Medical Group model and demanding to know exactly what they were getting for their health care dollar.
What happened?
Faith in the market
"We turned health care over to the marketplace as a commodity," says Alan L. Hillman, M.D., M.B.A., director of the center for health policy and associate dean of the School of Medicine at the University of Pennsylvania. "With the failure of Clinton's health care plan, we threw up our hands as a society and said, 'All right, let the marketplace deal with this for a while.'"
Even though they're not-for-profits, Group Health, Harvard and Kaiser suddenly found themselves in competition with a new breed of for-profit plans that were playing for keeps. That's why health care players — including these three managed care pioneers — have been merging, acquiring, affiliating and generally scrambling for market share, says Hillman.
In 1995, Harvard Community Health Plan merged with Pilgrim Health Care to form Harvard Pilgrim Health Care. This was the biggest in a long line of Harvard affiliations, acquisitions and mergers in Massachusetts, Maine, New Hampshire and Rhode Island. Pending mergers will extend Harvard Pilgrim's reach into Connecticut and Vermont by next year.
In May, Group Health Cooperative, Group Health Northwest and Kaiser Foundation Health Plan of the Northwest formed Kaiser/Group Health. All make up Kaiser Permanente's northwest division, the second-largest of its seven divisions. Last year, Kaiser also merged with Community Health Plan in upstate New York and purchased Humana's Group Health Plan of Washington, D.C.
Even as Harvard Pilgrim and Kaiser continue to satisfy their ambition for more market share, they insist that their motives are not comparable to those of for-profit health care organizations. They point out that the number one priority of for-profit health care organizations is, by definition, to maximize shareholder return on investment. As not-for-profits, Harvard Pilgrim and Kaiser/Group Health say their mission — or, in Kaiser's case, "social purpose" — is to improve member health, period.
Still America's favorites
For decades, the Group Health, Kaiser and Harvard Pilgrim brand of health care has indeed been ranked very good, if not the best. The three plans have demonstrated the value of an integrated health care delivery system and preventive care. They invest substantially in clinical research and community-oriented programs. They emphasize that physicians alone manage all aspects of medical care for their members. Blue chip icons of corporate America such as Xerox, Digital Equipment and Microsoft enroll their employees in these plans wherever they can find them.
"They're real health maintenance organizations with a focus on disease prevention and health promotion, with a sense of responsibility for an enrolled population," says Helen Darling, manager of international compensation and benefits for Xerox Corp.
"They have the data and the resources to develop the best practices and deliver care most efficiently. It's not just what I call indemnity in disguise. It's real integrated care."
But past performance is no guarantee of future success, especially in the rough and tumble of the health care marketplace. In addition to pursuing mergers and acquisitions, Harvard Pilgrim Health Care, Kaiser Permanente and Kaiser/
Group Health are restructuring their provider relationships, diversifying their product lines, implementing practice guidelines and investing hundreds of millions of dollars in information technology. While these three organizations are determined to evolve without losing sight of their mission, they are changing in ways that few could have foreseen just a decade ago.
To cut costs and phase in its new product line, Harvard Pilgrim Health Care (HPHC) is converting its renowned staff-model Health Centers division to a wholly-owned but separate multispecialty group practice with its own board of directors and management structure. Not only was the Health Centers division facing an operating deficit in 1997, but Harvard's staff plan enrollment remained stagnant from 1991 to 1994. Meanwhile, nonstaff plans have grown from 215,000 to 275,000. Membership in Pilgrim Health Care, an HMO whose doctors are contracted through independent practice associations, grew 16-fold between 1985 and 1994, while membership in Harvard Community Health Plan, New England's first staff-model HMO, increased only 250 percent.
The 'New Group'
For the moment, the former Harvard Community Health Plan staff physicians are calling themselves the New Group while they work on an image development and promotion campaign. The New Group will be fully capitated by HPHC starting next year. The 640 New Group physicians will still receive a salary and, depending on individual performance, a share of a 10-percent salary withhold.
"They are working very hard to refine the way they organize and manage their practice to meet customer needs," says Patrick Mattingly, M.D., senior vice president for planning and development at HPHC. "That would include things like decisions about employment. It's no longer being done by Harvard Pilgrim. It's being done directly by them."
Mattingly explains that this move was prompted by a need to practice more productively and efficiently. New Group doctors may not necessarily work longer hours, although some may have to do exactly that to meet higher performance standards. For some, this new arrangement may mean both harder work and longer hours.
"They're now responsible for their own destinies," says Mattingly.
In Kaiser Permanente's organizational structure, physicians already belong to separate self-governing Permanente medical groups that contract exclusively with Kaiser Foundation Health Plans to provide care for plan members in Kaiser's seven mainland geographical divisions and Hawaii. In 1996, the 12 Permanente medical groups formed the Permanente Federation to coordinate their functions as Kaiser Permanente expands.
Permanente Federation Executive Director Francis J. Crosson, M.D., concedes that the pressure to reduce costs has been difficult for the many of the 10,000 Permanente Medical Group doctors. After a two-year freeze in base pay, for example, the physicians in the Permanente Medical Group in northern California are now expected to work 10 percent more hours or face a 9-percent salary cut. Those who decided to work more, outnumbered those who took the pay cut.
Productivity pay
Physicians in the Permanente Medical Group of Northern California are compensated from a budget at the group level, the same system that HPHC is now implementing. Instead of a withhold, a 5-percent bonus is budgeted for the group. Individual doctors can receive a merit bonus, depending on quality, member satisfaction and budget performance measures in their respective medical centers and on financial performance at the divisional level.
Group Health Cooperative Medical Director Al Truscott, M.D., says he has been trying to implement performance-based physician compensation for a decade without success. Instead, the medical staff was reduced by 8 percent after Group Health started reducing its prices in 1995. Group Health physician salaries have been flat since 1994.
The 700 employed Group Health physicians and 200 mid-level providers do not fit neatly into either the staff- or group-model.
Truscott says they have thought of themselves as an "internal group," even though they are technically employees of Group Health Cooperative. This ambiguity will soon be resolved. After the affiliation with Kaiser Permanente, 97 percent of Group Health doctors voted to form an independent Group Health Permanente Medical Group that will merge with Northwest Permanente Medical Group.
"Our medical staff will have a stronger sense of autonomy and self-direction," says Truscott. "Having our own corporation in which the physicians are shareholders raises the stakes for us. As an employee, you have more of an entitlement mentality. As a shareholder, you have more of an ownership mentality and increased sense of accountability."
Paring the staff
Reducing medical staff achieved only about 20 percent of the necessary cost cuts at Group Health. The balance came from sharing a hospital with a large multispecialty group in Seattle, negotiating better rates with hospitals outside Seattle, and lowering hospital utilization. In the end, says Truscott, Group Health still lost money in 1995 and '96 and Group Health physicians jumped at the chance to affiliate with Kaiser.
To the degree that they own clinics, hospitals and medical staffs, Group Health, Harvard Pilgrim and Kaiser Permanente are all caught in a squeeze between falling prices and fixed costs. Because of excess capacity in hospital beds and specialty physicians, their IPA- and network- model competitors are negotiating lower-cost contracts and offering lower premiums. Shifting risk to providers by spinning off medical staff, as Harvard is doing, is one way to maintain margins. Another way is to close hospitals, as Kaiser is doing.
By far the biggest of these three organizations, Kaiser is also most heavily invested in bricks and mortar. It owns 28 hospitals, most of them in California. The closing of Bess Kaiser Hospital in Portland, Ore., earlier this year was widely interpreted as a sign that Kaiser was getting out of the hospital business.
"It's not true," says Jim Williams, Kaiser Permanente senior vice president of strategic development. "I can tell you about a bunch of our hospitals that make a whole lot of sense for us and the community and we're not going to get out of those. It's really on a case-by-case basis."
But he predicts that Kaiser will close a few more hospitals and do more contracting with community hospitals. Asked if this begins to erode the Kaiser concept of integrated care, Williams responds that hospitalizations have declined to the point where hospitals are less significant than they were a few years ago.
Presumably, the same can not be said of all providers. Nonetheless, Group Health, Harvard Pilgrim, and Kaiser Permanente all now contract with non-staff, non-New Group, non-Permanente Medical Group doctors.
Group Health made the move to a mixed model in 1993. According to Phil Nudelman, former president and chief executive officer of Group Health and now chairman and pres-ident of Kaiser/Group Health, the reason was to control fixed costs and extend Group Health's geographic reach. As of April, Group Health employed 831 staff doctors in Washington and Idaho and contracted with 2,900 others.
There were 640 physicians on the former Harvard Community Health Plan's medical staff when it became the New Group. Today, Harvard Pilgrim's provider networks total more than 19,000.
Remodeling Kaiser
Together, Permanente medical groups span the nation. But in local markets, individual Permanente groups also contract with non-Permanente community physicians. As Kaiser continues to merge and acquire, the number of non-Permanente physicians serving Kaiser Foundation Health Plan members throughout the country is increasing.
Does this mean that integrated health care is disintegrating? "We don't believe that contracting with non-Permanente physicians chips away at integrated health care," says Williams. "Information technology is allowing us to help selected physician networks and others that are not fully dedicated to a Permanente practice to practice in the context of integrated health care. The idea of virtual integration is, in fact, very viable."
Crosson, who previously belonged to the Northern California Permanente Medical Group, explains how he participated in organizing just such an independent, self-governing "virtual" group in Modesto, Calif., two years ago. The challenge was to begin delivering "Permanente medicine" there in as short a time as possible. Rather than rent or build a clinic and bring in Permanente doctors, the Northern California Permanente Medical Group identified several small groups of mostly primary care doctors and offered to help them organize on the Permanente Medical Group model.
The physicians were told that they could stay in their own offices and continue their relationships with other plans. For the purposes of providing care for Kaiser Permanente members, they would be organized and capitated as if they were traditional group. A Permanente physician with management experience was dispatched to help them organize a governing council and manage the business. Kaiser Permanente supplied them with clinical information systems on their desktop computers, clinical guidelines and quality management techniques.
"It has worked very, very well," says Crosson. "Initially, they were skeptical, then they were interested, and now they have become exceptionally enthusiastic. It's working well financially and in the community."
More employers have signed up with the group, including Gallo, the winery. Crosson says the Northern California Permanente Medical Group's relationship with this virtual or decentralized group of 40 doctors has progressed to the point where some of the members may join Kaiser Permanente. In any event, says Crosson, the idea is self-governance and self-management.
Employer acceptance
Companies that contract with Group Health, Harvard Pilgrim and Kaiser seem to regard mergers and acquisitions, the move from staff-model to mixed-model plans, performance-based physician compensation, virtual integration (similar to what is called a group practice without walls) and other innovations as inevitable and not necessarily causes for concern. They say that these managed care pioneers are now competitive in value, quality and customer satisfaction and lead the industry in areas such as preventive care, wellness and performance measurement.
"As an advocate of the free market and as someone in a company that's constantly reinventing itself, we see these changes as only positive," says Darling. "That's the way the market works and you have to change to survive."
Xerox contracts with all three of these organizations and with 240 other HMOs to provide care for its 49,000 employees in the United States. As a national employer, says Darling, Xerox welcomes the change from staff- to group- and network-model structure as the only way for these three organizations to cover more geography and respond to consumer demands for more choice. She's also sympathetic to performance-based physician compensation, as long as the incentives are at the level of the organization and do not affect the care of individual patients.
Even though she believes these three plans now offer the best value in the market, Darling concedes that employers who buy strictly on cost may be unwilling to pay for them. For these purchasers, the clinical research, community service, preventive care and wellness programs for which these not-for-profits are renowned may only be extra expense. For Xerox, these programs are valuable and differentiate these three organizations from the competition. Darling says three Kaiser locations are regularly conducting health risk appraisals, interventions and evaluations with Xerox employees throughout the country. The company pays extra for these services, and considers it money well spent.
Maynard, Mass.-based Digital Equipment is also a nationwide customer of all three organizations. According to Fran Bastien, the company's U.S. health and welfare benefits manager, Digital employees who are members of these three plans are at least as happy with them as they were with their former fee-for-service plans. While he is concerned about the ability of Group Health, Harvard Pilgrim and Kaiser to continue to deliver integrated care when more and more of their organizations consist of merged and acquired entities, he says that, in general, these three plans deliver much better value than the competition.
For Bastien, value is increasingly defined as a plan's ability to optimize member health. In 1989 and '90, his first priority was to reduce costs without losing quality. Today, it's to keep employees healthy enough to be highly productive.
The 'human resource asset'
"As corporate America downsizes, companies are asked to do more with fewer people, so the human resource asset becomes critically important," says Bastien. "To that end, we have entered into some innovative arrangements with plans like Kaiser and Harvard and Group Health around wellness strategies, health appraisals, educational programs and prevention programs. Individual success leads to company success."
Most gratifying of all, these employers agree, is that these three managed care pioneers now do a bang-up job of listening to their customers.
"Kaiser is absolutely going through a renaissance in California," says Fred Steinmetz, chief of the health plan administration division of the California Public Employee Retirement System, better known as Calpers. Kaiser Permanente covers 330,000 of Calpers' 1 million members. Steinmetz explains that improvements in customer service, more flexibility for self-referrals, new product lines and coordination of care are reflected not only in rising member satisfaction levels but also in his correspondence and personal encounters with members.
"Kaiser has begun to shake the bureaucracy," says Steinmetz. "They've begun to recognize that they have to change their culture to be more of a service business. We're also seeing the implementation of best practices and an electronic medical record in southern California in the next 24 months. If they can take advantage of their unique organization, that's going to put them out in front of their nonintegrated competitors and really set the benchmark for the rest of the industry. I think that's where their play is."
Look-alike plans
It's sometimes hard to tell the not-for-profits from the for-profits in the frenzy for dominance in local, regional and national markets. Hillman predicts that the differences will blur even more as not-for-profit and for-profit organizations merge over the next decade. In the meantime, he looks for continuing change in the way health care entities restructure themselves.
As long as the current laissez faire approach to health care reform continues, it seems likely that information technology and further industry consolidation will continue to be the drivers of change. But the price tag for implementing a workable electronic medical record and related information systems is so enormous that only massive health care conglomerates can hope to come up with the money.
Their decades of experience with integrated health care delivery may give the edge to organizations such as Kaiser Permanente and Harvard Pilgrim Health Care when it comes to actually using information technology to improve members' health in a way that employers will pay for.
"Improvements will come through physicians practicing in groups, collaborating with the latest technology, the best information, the best expertise," says Kaiser's Jim Williams.
According to him, about a dozen health care entities now control 60 percent of the market but he estimates that the number will shrink to three to five by the end of the decade. Williams says Kaiser is not looking only at not-for-profit organizations to acquire, but he insists that all mergers and acquisitions will be informed by Kaiser's social purpose and its commitment to market-leading performance and integrated health care. Meanwhile, it has not escaped his notice that there are still some likely not-for-profit candidates, including Harvard Pilgrim Health Care.
"We're an attractive option for folks that are on their own, be they Group Health or Harvard Pilgrim Health Care," Williams says. "Harvard has a very strong position in the Northeast, but increasingly will have to connect in some way with national players to be valuable to national employers."
Not-for-profits may have another advantage. For-profits not only have to spend earnings on infrastructure, but they also have to maximize return on investment for their stockholders and pay taxes. Not-for-profits also have to spend earnings on infrastructure, but aren't beholden to investors and do not pay some taxes. All things being equal, Hillman thinks that may give not-for-profits a marginal advantage.
Federal intrusion?
But technology of another kind may throw a monkey wrench into the market's dominance of health care: When scores of new genetically engineered and recombinant DNA products receive FDA approval within the next decade, Hillman suspects, government will not be able to resist intrusion into the market to determine how these expensive technologies will be allocated. The market can make health care delivery more efficient, but is not capable of distributing the benefits of health care equitably.
How quickly the market will consolidate on the not-for-profit and the for-profit sides, what role government and employers will play and exactly how not-for-profits and for-profits can collaborate remains to be seen.
One thing's for sure, says Hillman: "Nobody gets a free pass."
Bob Carlson writes frequently on health care topics. He lives in Indianapolis.
Kaiser, Group Health, Harvard: 3 peas in a pod
The similarities among Kaiser Permanente, Harvard Pilgrim Health Care and the former Group Health Cooperative of Puget Sound* are more than skin-deep. All were founded by doctors, all are not-for-profit and all are perennially at the top in quality and consumer satisfaction ratings by Newsweek, US News & World Report and Consumer Reports. Each has also been granted full three-year accreditation by the National Committee for Quality Assurance.
Kaiser Permanente
Harvard Pilgrim Health Care
Group Health Cooperative of Puget Sound*
Headquarters
Oakland, Calif.
Brookline, Mass.
Seattle, Wash.
Enrollment
8.6 million
1.1 million
860,000
Founded
1945
1968
1947
Revenues
$12.3 billion
$2.0 billion
$1.1 billion
Employees
100,000
8,000
7,179
Markets
18 states and Washington, D.C.
CT, ME, MA, NH, RI, VT
WA, ID
Payer mix
Commercial
Government
73%
27%
51%
49%
NA
NA
Provider model
Multispecialty group practice with some network
Multispecialty group, IPA and network
Multispecialty group and network
Brief history
Kaiser Permanente, the nation's largest health care delivery system, evolved from health care programs for construction, shipyard and steel mill workers for the Kaiser industrial companies during the late 1930s and 1940s. It was opened to public enrollment in 1945. The organizational structure consists of Kaiser Foundation Health Plan Inc., Kaiser Foundation Hospitals and Permanente medical groups. Its research work is widely published and has played a significant role in shaping national health policy. Its community service includes charitable care, health education, scholarships, programs for children and disaster relief.
Harvard Pilgrim Health Care Inc. is the parent corporation of Harvard Community Health Plan, Harvard Pilgrim Health Care of New England and Pilgrim Health Care. Robert H. Ebert, M.D., and colleagues at Harvard Medical School founded Harvard Community Health Plan. It was New England's first prepaid group practice and the first in the nation to be affiliated with an academic medical center. Harvard Pilgrim Health Care is the largest provider of managed health care in New England. The Harvard Pilgrim Health Care Foundation funds teaching, research and community service programs.
Group Health Cooperative* is the nation's largest consumer-governed health care organization, whose products include the Northwest's largest health maintenance organization. Group Health Northwest is an affiliate that serves eastern and central Washington and northern Idaho. The Group Health Foundation provides funds for projects in health care, research, health education and preventive care.

* before May 1997 affiliation with Kaiser Permanente

Recent changes
Kaiser Permanente absorbed Community Health Plan in New York and purchased Humana Group Health Plan of Washington, D.C. in 1996. The 12 autonomous Permanente medical groups formed the Permanente
Federation in 1996. In May, Kaiser Permanente affiliated with Group Health Cooperative of Puget Sound, which will become part of Kaiser
Permanente's Northwest Division.
Harvard Pilgrim Health Care resulted from the 1995 merger of Harvard Community Health Plan and Norwell, Massachusetts-based Pilgrim Health Care. With 330,000 members, IPA-model Pilgrim was by far the largest in a long line of mergers, acquisitions and affiliations by Harvard in New England. In 1996, HCHP's 640 staff physicians formed a separate multispecialty group practice within the mixed-model Harvard Pilgrim Health Care organization.
Group Health Cooperative formed a strategic alliance with Virginia Mason Medical Center in Seattle in 1993 to form Virginia Mason Group Health Alliance, a Group Health subsidiary that offers Alliant health plans, including HMO and point-of-service options. Group Health became an affiliate of Kaiser Permanente in 1997. Its medical staff is forming Group Health Permanente, which will combine with Northwest Permanente.
Meetings
| | | |
| --- | --- | --- |
| Medical Devices Summit | Boston, MA | February 19–20, 2015 |
| 3rd Annual Summit to Improve Adherence and Enhance Patient Engagement | Philadelphia, PA | March 9–10, 2015 |
| Value-Added Solutions for Enhanced Customer Experience | Philadelphia, PA | March 9, 2015 |
---
Our most popular topics on Managedcaremag.com
---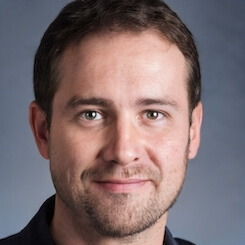 Paul Lendner ist ein praktizierender Experte im Bereich Gesundheit, Medizin und Fitness. Er schreibt bereits seit über 5 Jahren für das Managed Care Mag. Mit seinen Artikeln, die einen einzigartigen Expertenstatus nachweisen, liefert er unseren Lesern nicht nur Mehrwert, sondern auch Hilfestellung bei ihren Problemen.