Insurers and employers are busily compiling databases to control costs and improve care, but physicians are laying claim to the data
As the significance of data from health claims becomes clear, the biggest private payers in America are building huge databases to mine the gold in that information.
Many of America's largest employers are pooling medical claims from more than 20 million workers to create a database that, beginning this year, will allow evaluation of the quality of care provided by hospitals and employers.
In an even more breathtaking use of health data from claims, the Blue Cross Blue Shield Association has spearheaded an effort, in conjunction with many Blues plans around the country, to create the largest private claim database. Using information from some 79 million Blues members across the country, that initiative will eventually combine health claims with laboratory results, pharmaceutical information, and provider data in a single database that helps health plans and their customers make better-informed decisions.
Those two national efforts — Blue Health Intelligence and the employers' Care Focused Purchasing — are emerging just local and regional health claims projects are moving from pilot stage to full roll-out.
Whether national, regional, or devoted to a single community, each initiative is being undertaken, ultimately, to put a brake on health care inflation.
Who owns health claims?
When a resource holds potential for making or saving money, many parties are likely to assert ownership. In that regard, once-dull health claims are garnering more aspiring owners than Anna Nicole Smith's estate.
"The industry hasn't decided yet," says Catherine Peper, vice president for health information technology at Blue Cross Blue Shield of Florida. "If you look at all the initiatives under way across the nation to advance the adoption of health information technology, I think everybody has a legitimate claim to say they own the information, and that hasn't been resolved."
Everybody includes the health plans that pay claims, the providers that file claims, the employers who provide health insurance, and the patients for whom the claims are made.
The American Medical Association says that it lobbies for "physician ownership of all data from claims, transactional data, and de-identified aggregate data created, established, and maintained by a physician practice, regardless of how and where such data are stored."
After reviewing the emerging uses of health data from claims in 2006, the association adopted a policy saying it will:
Encourage physicians to buttress their rights associated with data from ownership of claims and access when they contract with health plans, and
Assist physicians wishing to register a complaint against health plans that have used data from claims to form a database — or permitted access to or sale of the database or its contents without explicit patient and/or physician authorization.
AMA's letter
The AMA did not respond to an interview request on this topic, but it did send a letter to Blue Cross Blue Shield of Florida and Humana to check up on its health claim intentions in 2006.
The two plans are cofounders of Availity, which created an electronic system that allows health care providers, payers, and other stakeholders to exchange information via the Internet. Last year, Availity conducted a pilot study of a payer-based health record that allows physicians to look at their patients' claim records, regardless of which physician treated the patient or which health plan paid the claim.
Some confusion
"I think there was confusion in terms of what a payer-based health record is and what it is not," BCBSFL's Peper says, referring to the AMA's inquiry. "Part of their concerns is that electronic medical records are owned by the physicians — certainly, that is true. But what we have is a payer-based health record with information contained in claims that have been filed by providers."
Physicians in the pilot, conducted in Tampa last year, reported that the system improved the quality and efficiency of care — and saved them time, which saves them money. Availity CEO Julie Klapstein says physicians interviewed about their experience with the payer-based health record said it allowed them to avoid potential adverse drug interactions because they could see a patient's prescription history before making a new prescription and to avoid duplicate tests because the data from claims showed when and where patients had undergone specific tests.
By improving the quality and efficiency of health care, the payer-based health record is good for patients, physicians, and society at large, Peper says. The Availity Care Profile, as the payer-based health record is called, will be made available to physicians statewide — at no cost — this year.
"I would not say that health plans are asserting unique ownership of health claim information, but they certainly are a valuable stakeholder," she says. "Consumers are as well."
For that matter, so are employers. Care Focused Purchasing, comprising more than 50 major employers, expects to start transmitting information to its members this year. The information should be available in time for them to use it in decisions about employee benefits in 2008, says Don Liss, MD, medical director of Aetna's Mid-Atlantic region.
Aetna is one of several health plans that are sharing their health data from claims with the employer group in return for access to the huge database that will allow physicians and hospitals to be compared and ranked.
On a smaller scale, major employers in the Kansas City, Mo., market are combining their employee health data from claims to create a community health record. That will allow physicians to see data from claims — and ultimately other information — about employees and dependents of any of the employers (See "Employer Update").
"What we want is a collaborative effort," says Bob Hayworth, chairman of the community health record initiative that used to be called Health-e MidAmerica but is to be renamed. "Up to this point, carriers have been open to it."
That said, the employers are prepared to insist on access to the records.
"If it takes us being somewhat more demanding, we will do so," says Hayworth, chief operating officer at Lockton Benefit, a major Kansas City employer and one of the nation's top insurance brokers. "Ultimately, employers feel that this is their information and that they have a right to it, and if they want it downloaded into this community health record, they should be able to do so. So employers are strongly suggesting that their carriers cooperate."
Hayworth wants health plans to recognize that they will benefit when their members' health status improves — and costs are lowered — courtesy of the better care that can be provided when physicians have access to a history of claims. Likewise, at Blue Health Intelligence, Lady wants physicians to recognize that the database will provide useful information for them.
"Some of the feedback that we've gotten from the provider community has been suspect: 'How are you going to use this?' 'Are you going to beat us over the head?' and that kind of thing," she says. "No — we're going to partner with you and use the data to common benefit."
In Florida, Humana and the Blues hope that other payers — particularly Medicare and Medicaid — will join the payer-based health record effort, adding data from claims to create a fuller picture of a patient's history and encourage more physicians to use the system.
Peper sees the emerging new uses of health data from claims as an evolutionary step toward a new health care industry.
"The Availity Care Profile is one very innovative way to make health information available at the point of care, but it's not the only one," she says. "All these systems are going to begin to come together to provide a robust view of a patient's health experience that could help the physician and patient make better decisions."
Intersection points
Along with sorting out who owns what, the health care industry must decide how to make the data sources work together.
"There are going to be intersection points with the electronic medical records systems, with personal health records, with the health information networks, and the regional health information organizations," Peper says. "All of these are taking root and we're going to have to figure out how they are all going to work together."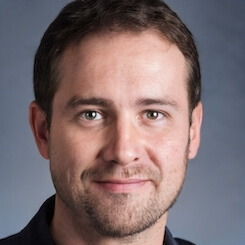 Paul Lendner ist ein praktizierender Experte im Bereich Gesundheit, Medizin und Fitness. Er schreibt bereits seit über 5 Jahren für das Managed Care Mag. Mit seinen Artikeln, die einen einzigartigen Expertenstatus nachweisen, liefert er unseren Lesern nicht nur Mehrwert, sondern auch Hilfestellung bei ihren Problemen.