Some employers in Kansas City see extended value in a locally based variant of the online health record, and health plans are playing along
A half-century ago, a pair of Midwestern brothers changed the accounting world when they started H&R Block, the first tax-preparation firm.
Now, their company is hoping to change the health care world by helping to sponsor the nation's first employer-initiated community health record (CHR).
A bit like an electronic health record and a personal health record — with a sideways glance at an electronic medical record — the CHR is an attempt to use the Internet to improve health care delivery and, ultimately, health care status, throughout the Kansas City, Mo., metropolitan area.
More than 20 major employers there — ranging from American Century Investments and Applebee's to Sprint and US Engineering — began working on the effort in 2004. The record, which will be available to health care providers throughout the area, will be launched later this year.
"H&R Block has chosen to support the initiative in Kansas City to improve the quality and efficiency of health care provided to our associates," says Doug Tapp, the company's vice president for human resources.
In that way, the Kansas City employers share the goal of Wal-Mart, Intel, and a few other international behemoths that are starting Dossia, a Web-based personal health record that will document health care information for about 2.5 million of those companies' employees, dependents, and retirees. But the Kansas City effort differs in that the employers expect to influence care not just for more than 100,000 employees and dependents but care throughout the area.
"The genesis for the employers coming together was that they are ultimately funding a large percentage of the care that's delivered inside this community, so they had a very vested interest in potentially lowering the cost of care, but perhaps more importantly, raising the quality of care being delivered inside this market," says Jay Linney, vice president for state and regional health strategies at Cerner, a health care information technology company that spearheaded the CHR effort.
Eventually, the CHR may lend itself to public health planning, research, quality assessment, and clinical trial identification, says Jim Hansen, the CHR's chief executive officer. Currently, the initiative has only one approved activity in its charter: delivery of a community health record system free of charge to providers and consumers to improve the quality and reduce the cost of health care.
An individual's record will be owned by the employee; any physician in a network that serves one of the CHR sponsors will be able to look at a patient's CHR if the patient authorizes that access. Providers will need no technology beyond Internet access.
What is a CHR?
Unlike personal health records developed by health plans, the CHR crosses provider and payer lines.
"If you are a United Healthcare patient and you use their information — which is good — the problem is that if you leave UHC or your employer goes to another carrier, that information stays with UHC and is not transferable," says Bob Hayworth, chief operating officer at Lockton and chairman of the community health record board. "When we get this fully up and running, regardless of what carrier your employer chooses, this information is going to be at your fingertips as an employee, so that you can carry it with you regardless of what carrier you're with."
Unlike an electronic medical record owned by a physician or hospital system, the community health record includes data from health care providers throughout the metropolitan area. A provider-based electronic medical record, however, offers comprehensive documentation of a patient's interaction with a physician or health care system, while the community health record has what Linney calls a thin layer of data.
"Hospitals own their data, health plans own their data, and the PBMs own their data, but the consumer has a right to a subset of all of it," Hansen says. "We are the agent for the consumer. We're getting a piece of data from all those agencies and putting it together in a longitudinal record."
To start with, the record will include data from claims filed by health insurers and pharmaceutical benefit management companies and state immunization registries. Eventually laboratory results and other data will be added. Physicians will be encouraged, but not required, to add clinical data and individuals — employees, dependents or retirees, as the case may be — will be able to add their own information (for example, family health history and allergies) to the electronic file as well.
Health plans cautious
Some health plans serving the Kansas City market looked askance at the CHR initiative at first.
"The carriers, quite frankly, initially had some issues with this," Hayworth says. "They said, 'We are doing this same sort of thing and I don't know to what advantage it is that we participate because our employers are getting this information now from us.'"
As time went on, however, health plans agreed to provide data from claims, and a showdown over who controls those data has been avoided.
"If all this plays out like we hope, employees are going to be healthier because they're going to have information in one place," Hayworth says. "Doctors are going to be able to know what's going on better so there will be fewer misdiagnoses and less inappropriate prescribing. Carriers should be delighted if we're able to fully pull this off because they will have healthier members."
Business reporter Lola Butcher writes about employer initiatives that affect health plans and about consumer-directed health care.
For the record . . .
Anyone who feels uncertain about the definitions of the terms electronic health record, electronic medical record, and personal health record is hereby off the hook. With various organizations using the terms interchangeably — but meaning different things — the "record" lexicon has become confusing indeed.
The Healthcare Information and Management Systems Society (HIMSS) is trying to sort this all out. That work should be finished by midyear. In the meantime, this article uses two HIMSS definitions published in 2006, which are presented in truncated form here:
Electronic medical record: A record — maintained, used, and owned by a health care provider — that documents, monitors, and manages the health care delivery of an individual patient.
Electronic health record: A record — owned by the patient — that includes a subset of information from the electronic medical records of the patient's various health care providers.
As of January 2007, HIMSS reported that an industry-wide definition for a personal health record has not yet been settled.
HIMSS cites two definitions offered by important industry organizations that agree the individual patient is the primary user and controller of a personal health record. One of those definitions describes the PHR as "an integrated and comprehensive view of health information, including information people generate themselves, such as symptoms and medication use, information from doctors such as diagnoses and test results, and information from their pharmacies and insurance companies."
But PHR is also the term used to describe records provided by insurers and health care providers. PHRs connected with insurance companies, for example, might be loaded with information from that specific carrier's claims but would not typically include claim information from other insurers.
More like this
Paying Lip Service To 'Consumer Control'
Meetings
| | | |
| --- | --- | --- |
| HealthIMPACT Southeast | Tampa, FL | January 23, 2015 |
| Medical Devices Summit | Boston, MA | February 19–20, 2015 |
| 3rd Annual Summit to Improve Adherence and Enhance Patient Engagement | Philadelphia, PA | March 9–10, 2015 |
| Value-Added Solutions for Enhanced Customer Experience | Philadelphia, PA | March 9, 2015 |
---
Our most popular topics on Managedcaremag.com
---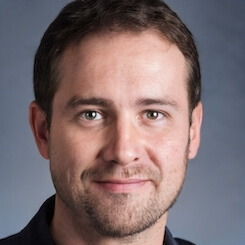 Paul Lendner ist ein praktizierender Experte im Bereich Gesundheit, Medizin und Fitness. Er schreibt bereits seit über 5 Jahren für das Managed Care Mag. Mit seinen Artikeln, die einen einzigartigen Expertenstatus nachweisen, liefert er unseren Lesern nicht nur Mehrwert, sondern auch Hilfestellung bei ihren Problemen.