Questions about study design and analysis prompted the agency to postpone action on Provenge, a treatment for advanced prostate cancer
Prostate cancer kills about 27,000 men each year in the United States, making this disease second only to lung cancer as the most common cause of cancer death in men. The American Cancer Society estimates that nearly 220,000 men will be diagnosed with prostate cancer this year. Luckily most patients have local or regional prostate cancer at the time of diagnosis and for this group nearly all are still alive five years later. The story is much worse if distant metastasis is present at the time of diagnosis: only 1 in 3 will be alive in five years.
Current therapeutic options include radical prostatectomy, radiation, hormone therapy, and chemotherapy. Optimists and desperate patients were looking forward to an approval this past spring of a new treatment, an active cellular immunotherapy also described as a therapeutic cancer vaccine, called sipuleucel-T, brand name Provenge, developed by Dendreon Corp.
Patients became more excited when Dendreon received priority review for Provenge in January 2007 for the treatment of asymptomatic, metastatic, androgen-independent prostate cancer. A priority review provides for FDA review within six months of the filing date.
On March 29, 2007, just weeks before the expected FDA review date, excitement was raised another notch when the FDA's Office of Cellular, Tissue, and Gene Therapies advisory committee recommended to the FDA that there is "substantial evidence of efficacy and safety" of Provenge after a vote of 17-0 in favor of the safety and 13-4 in favor of the efficacy. This development raised the hopes of thousands of patients who have advanced cancer of the prostate and promised to make Provenge the first "active cellular immunotherapy" for cancer.
These hopes were dashed on May 9, 2007 when the FDA asked the manufacturer to complete more studies to determine efficacy, setting off a firestorm of criticism in national newspapers, which reported that patients were stunned. In particular, the Wall Street Journal devoted nearly one third of a page to a scathing opinion piece by Richard Miller, MD, president and CEO of Pharmacyclics and adjunct professor of oncology at Stanford University Medical Center, that claimed the FDA uses "rigid application of the same outdated statistical standards."
Cancer vaccines
Patients are obviously placing a tremendous amount of hope in a new technology which is at best highly controversial. So what are therapeutic cancer vaccines, what is Provenge, and why didn't the FDA approve this novel therapy?
Cancer vaccines work in a variety of ways and have been studied for several decades. There are numerous strategies for using vaccines to combat cancer.
The most basic vaccines simply prevent the type of infections that are known to be associated with the development of cancer, such as vaccines for certain strains of human papilloma virus (HPV), a cause of cervical cancer, or hepatitis B virus (HBV), which is associated with the development of hepatic carcinoma. These vaccines do not target the cancer but the cause of cancer.
Autologous, allogenic, or antigen
There are other vaccines that target cancer cells directly. Whole cancer cell vaccines are theorized to work in a way similar to naturally occurring microbial infection models. Two basic categories are autologous vaccines and allogenic whole cell vaccines. Autologous vaccines are made individually from killed cancer cells taken from the same patient who is to receive the vaccine. Since cancer is known to mutate, at any given time there may be multiple types of subgroups of cancer cells within a person. Thus, this approach is promising, but only effective against the antigens on the cells used for the vaccine.
Allogenic vaccines are made from cells grown in a lab that were taken from patients with specific types of cancer. These cells are treated and then injected along with an adjuvant designed to enhance stimulation of the immune system. None has been approved to date, but they are undergoing study in melanoma, renal cell, ovarian, breast, colorectal, and lung cancers.
Antigen vaccines are another category. These vaccines contain just antigens, not whole cells. The antigens are unique proteins or polypeptides found on cancer cells. This requires the identification, isolation, and reproduction of specific antigens which, when placed into a vaccine, will improve outcome — no small task. The vaccine is injected into the patient with the hope that the antigen is identical to that on the cancer cells within the patient.
Dendritic cell vaccines
Dendritic cells are a specific type of "antigen-presenting cell." They attach themselves to antigens and alter them in a manner that will allow T-lymphocytes to recognize them.
The T-lymphocytes then become sensitized to that specific antigen and attack any cell carrying that exact antigen.
This process differs slightly from antigen and whole cell vaccines in that a patient with cancer undergoes a "harvesting" of dendritic cells from his blood using leukapheresis — blood is taken from a patient and the white cells are collected. The white cells are then processed in a lab to "teach" them to recognize a specific cancer antigen, in this case prostatic acid phosphastase (PAP), which is found in 95 percent of prostate cancers. The sensitized dendritic cells are then reinfused into the patient, at which time the dendritic cells "present" the antigen to T cells, which in turn become sensitized, proliferate, and attack the tumor.
This process seems complicated and time consuming, but the leukapheresis, separation, "training" of the dendritic cells and reinfusion into the patient can occur in as little as three days. The entire course of therapy consists of three infusions over one month. A minimum of 900,000 dendritic cells were reinfused in the clinical trials.
At the heart of the FDA refusal to approve Provenge were three letters from top cancer researchers, two of whom served on the panel. The most compelling was written by nonpanel- member Thomas Fleming, PhD. Fleming, a leading expert on clinical trial design who himself is fighting prostate cancer stated that the survival data presented to the FDA were compelling, but the trial had not been designed to prove that Provenge extended life and the clinical data were reworked after it failed to meet the primary goals. In addition, the trial involved only 225 patients. Fleming felt that approving Provenge would make it difficult to enroll patients in the larger 500-patient clinical trial, currently under way, to definitively prove efficacy. Much of the discussion at the FDA revolved around trial design and the analysis of the data.
Unless there are further developments at the FDA, we will have to wait until the results of the next trial are complete, at least a year from now when preliminary data will be available or as late as 2010 when the full data will become available. No matter what the FDA decides about Provenge, one thing is sure: Cancer vaccines and active cellular immunity will be a continual focus of Tomorrow's Medicine!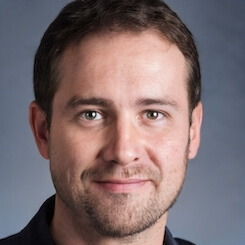 Paul Lendner ist ein praktizierender Experte im Bereich Gesundheit, Medizin und Fitness. Er schreibt bereits seit über 5 Jahren für das Managed Care Mag. Mit seinen Artikeln, die einen einzigartigen Expertenstatus nachweisen, liefert er unseren Lesern nicht nur Mehrwert, sondern auch Hilfestellung bei ihren Problemen.