Substance abuse is an underlying cause or exacerbation of many health problems, but physicians are reluctant to confront patients
A disease affecting 8 percent of working adults is underdiagnosed and undertreated. The disease ravages bodies, workplaces, and the health care system, and adds billions to the cost of health care each year.
It's a behavioral disease, and many sufferers are ashamed of it, yet while they are often willing to discuss it with their physicians, the physicians themselves may be reluctant to discuss it.
The disease is alcoholism, and it's deadly and expensive. The Journal of the American Medical Association published an article in 1993 reporting that alcohol problems kill nearly 100,000 Americans every year. Ensuring Solutions to Alcohol Problems, a research organization whose mission is the development of authoritative information about problem drinkers for business leaders and policymakers, reports that nearly 8 percent of the working population has a problem with alcohol, yet fewer than 1 percent of plan members are actually diagnosed and treated. The result is an additional $35 billion in unnecessary expenses to health plans.
Eric Goplerud, PhD, of Ensuring Solutions believes that many conditions commonly treated by primary care physicians are a result of alcohol misuse. For example, in the case of a poorly-controlled type 2 diabetic, where diet and insulin or other medications don't seem to be working, the physician should explore the patient's alcohol use, he says.
Alcohol use is a factor in roughly 10 percent of cases of gastroesophageal reflux disease, according to Ensuring Solutions, which is based at the George Washington University Medical Center. Managed care companies, patients, and the overall health care system would be better served if physicians screened for the alcoholism first, rather than just prescribe a drug.
And an alcohol screening when a patient shows up in an emergency room with accidental injuries might reveal a problem, and could trigger treatment for alcoholism.
Reluctant doctors
Goplerud says that clinicians are sometimes uncomfortable with the subject of alcohol misuse. "A patient may come in and say he is having marital problems and not say it's because the wife is always on his case for drinking. To some extent, people will undertell you about their drinking, but that is not nearly as bad as our system not asking the question."
His position is supported by How Primary Care Physicians Talk to Patients About Alcohol, a qualitative study conducted at a Veterans Health Administration general internal medicine clinic. The study found that even when patients bring up the subject of alcohol usage, physicians tend to play down the problem.
"When people who are in health and mental health care treatment are asked on a simple questionnaire about their substance abuse, they are more willing to report it than the clinicians are to ask about it," Goplerud says. "One big study done by PacifiCare [Using Self-report to Improve Substance Abuse Risk Assessment in Behavioral Health Care] reported that when patients in outpatient mental health services were asked on intake to fill out a questionnaire, when the patients were quite willing to say 'I've got an alcohol problem,' 70 percent of the time it did not become part of the clinician's notes or the clinician's diagnosis. Part of the reason is that when clinicians are uncomfortable about the questions, patients are somewhat empathetic, thinking 'I don't want to make my counselor uncomfortable.'"
Discomfort on the part of the clinician may not be the only reason, though, says John Grandstaff, corporate quality program administrator for M-Care, a health plan in southeastern Michigan.
Grandstaff says that part of the problem may be with diagnosis coding, because generally, physicians record only the primary diagnosis. When a patient is seen for a combination of reasons, such as depression and substance abuse, the visit will usually be recorded as depression only.
Different plans, different rules
"Different health plans have different rules with regard to requiring their clinicians to code the secondary diagnosis," Grandstaff says. If the secondary diagnosis of substance abuse is not noted, the information will not be available in the data collection process. That could make a difference, albeit a small one, in the number of patients expected to suffer from alcohol problems compared to those who are diagnosed and treated for them.
Even when patient and physician are clear that an alcohol problem exists, the patient may not receive enough encouragement to get help. In the Veterans Health Administration study, advice to patients about their drinking habits was vague when compared to advice about smoking. Generally, clinicians are unequivocal in telling their patients to quit smoking, and they provide specific advice on how to do it. However, the study found that faced with a patient who drinks excessively, physicians give tentative advice such as "You're going to need to be real careful about that drinking" or "It would be worthwhile trying to cut that back a little if you can."
What health plans can do
By implementing some minor changes for their network providers, health plans can begin to identify and treat more of their members, according to Ensuring Solutions.
The National Committee for Quality Assurance's HEDIS measurements are used by nearly 90 percent of America's health plans to allow comparison of provider performance for conditions such as hypertension and diabetes. In 2004, the NCQA began asking health care providers to use performance measures that it had developed for drug and alcohol treatment, which could then be included in the HEDIS figures. According to a study conducted in 2004 by the National Business Coalition on Health, just 45 percent of members who were identified with a serious alcohol problem received additional services within 14 days of the diagnosis.
M-Care's approach has resulted in better-than-average performance. "M-Care qualified for benchmark status on the HEDIS 'initiation of alcohol and other drug services' measure with a score of 55.6 percent, using a 95 percent confidence interval," Grandstaff reports. "This measure is the percent of individuals with an index diagnosis of AOD [alcohol and other drug] abuse or dependence who receive any additional AOD services within 14 days." M-Care provides guidelines for its primary care and specialty physician network, and has made other small procedural changes that have improved results.
One example of a small change that could lead to better data is an adjustment in authorization procedures, says Duane DiFranco, MD, medical director for behavioral health at M-Care. "One of the problems we think managed care has been making is the somewhat arbitrary rule that said you can't have an active substance abuse authorization and a mental health authorization at the same time," he says.
"For that reason, and also because a lot of mental health providers correctly identify themselves as able to treat both mental health and at least mild substance abuse problems, it could be that a lot of folks are indeed getting their substance abuse addressed; it's just taking place in the context of depression treatment with their mental health provider."
HealthPartners, a Minnesota health plan, takes an aggressive approach to identifying and securing treatment for participants showing signs of risky drinking. According to Karen Lloyd, PhD, senior director for behavioral health policy, HealthPartners utilizes strategies that have proven successful for other chronic conditions. The first is a health risk assessment (HRA) that inquires about the participant's drinking habits. A box on the HRA asks whether or not the person wants to be contacted about health opportunities and his or her own health risk factors, says Lloyd. "If they check 'yes,' then we have licensed behavioral health staff here at the health plan who place a call to the member. We do another screening, and some education, and then we offer to send them some literature or a link to a Web site. For those who appear to need it, we link them to providers for an evaluation of whether they need to start treatment."
Alcoholism is a progressive disease, like diabetes or heart disease. "We want to help people as early as we can, give them education and support so they do the right thing to take care of their condition. It benefits the health plan, of course, but the major impact is on the person, their family, and their employer."
Catching the problem early may not be possible, though. "As you go to the higher levels of complexity in clinical progression of the disorder, then you have much more opportunity for immediate cost savings," Lloyd continues. "We've created predictive algorithms to help us identify people with chemical dependency or other behavioral health conditions who are highly likely to be hospitalized in the next 6 to 12 months. We've had a 5-to-1 return on investment with it in the last year. These are members with very complex comorbidities or very severe conditions. Our licensed behavioral health providers work with them on the phone. They place calls to help them coordinate care, gain access to care, adhere to their treatment plans, and obtain other assistance."
Depression connection
M-Care has changed that practice for its clinicians, now allowing both substance abuse and mental health authorizations to be active at the same time in the hope that this will result in more accurate reporting of diagnoses and treatments.
DiFranco and Grandstaff mention that the connection between depression and substance abuse is well documented, saying that their company does a particularly good job of handling both in the cases of pregnant and postpartum women.
"In our medical record reviews of primary care physicians, we've found that they're screening for alcohol and substance abuse disorders over 90 percent of the time," says Grandstaff. "Of those individuals who screen positive, they are referring well over 60 percent for treatment."
The M-Care approach for postpartum women includes mailings about the connection between postpartum depression and the role alcohol can play in it. "We also try to follow up with postpartum members with a phone contact, and we have been successful in reaching nearly 70 percent of those members, to see how they're doing, whether they're showing any signs of postpartum depression, and whether or not that's accompanied by any alcohol use or abuse. And at least annually, we have some type of feature related to alcohol and pregnancy, or postpartum depression and the role of substance abuse in it, in our member newsletter and in our provider newsletter."
HealthPartners' Lloyd emphasizes the connection between alcohol misuse and depression. "The literature says about 25 percent of people with depression actually have an underlying alcohol abuse problem," she says. "When a primary care doctor is diagnosing depression in his or her office, a screening should be done for alcohol abuse." HealthPartners audits its participating doctors to make sure appropriate screenings are happening, and follows up with mailings to members identified as suffering from depression or substance abuse. "We let them know that we have educational information on our Web site and that they can go there to learn more."
Simply requiring network practitioners to use widely accepted guidelines for the diagnosis and treatment of alcohol use disorders could reduce the problem, according to Ensuring Solutions. Authoritative guidelines are available, says Goplerud, from such sources as the National Institute on Alcohol Abuse and Alcoholism, the American Psychiatric Association, the World Health Organization, and the Departments of Veterans Affairs and Defense.
Prod providers
Yet only half of primary care providers use any of these guidelines for identifying and treating patients with alcohol problems. Ensuring Solutions advises health plans to take a stronger approach to teaching members about hazardous drinking and what to do about it, and suggests that health plans require providers to use validated screening and treatment guidelines, and to make sure they follow up on identified issues.
Health plans may not be able to control problem drinking by their members. They can, however, affect the way their contracted providers approach the problem. And that may be what makes the difference.
Lisa A. Higgins writes extensively on employee benefits and compensation.
For further reading
McGinnis JM et al. Actual causes of death in the U.S. JAMA, November 1993.
McCormick KA, Cochran NE, Back AL, et al. How primary care providers talk to patients about alcohol: A qualitative study. J Gen Med 2006;21(9):966–972. Blackwell Publishing. Available at: http://www.medscape.com/viewarticle/543474
Brown GS, Hermann R, Jones E, et al. Using self-report to improve substance abuse risk assessment in behavioral health care. Joint Commission J Qual Safety. Available at: http://www.cqaimh.org/Brown_selfreporttoimproveSAriskassess_2004.pdf.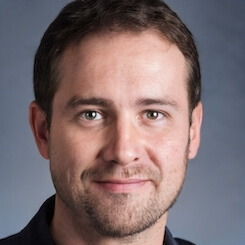 Paul Lendner ist ein praktizierender Experte im Bereich Gesundheit, Medizin und Fitness. Er schreibt bereits seit über 5 Jahren für das Managed Care Mag. Mit seinen Artikeln, die einen einzigartigen Expertenstatus nachweisen, liefert er unseren Lesern nicht nur Mehrwert, sondern auch Hilfestellung bei ihren Problemen.