No longer passive, companies are working in a variety of ways to improve employees' care. Are health plans being left behind?
Helen Darling calls it "revolutionary," this effort on the part of employers to more closely monitor and improve the health of their workers. Darling, the president of the National Business Group on Health, which represents 276 members and about 50 million covered lives, says that corporate America began getting much more involved in trying to improve clinical outcomes for its workforce about three years ago.
"Revolutionary — in that businesses are actually saying to themselves, 'If we want people to be healthy, we cannot sit back,'" says Darling.
"If you think back to business some years ago, the idea that an employer would feel that it was any of his business and would even be willing to move in that direction — that's what's revolutionary."
Dee W. Edington, PhD, director of the Health Management Research Center at the University of Michigan, agrees. He has been charting what works in wellness programs for a quarter of a century. "In the past three years, there's been more change than at any time in the last 25 years," says Edington.
Benefits departments in companies are moving well beyond their traditional roles, says Patrick Leary, director of external relations at the National Committee for Quality Assurance. "Some contract directly with disease management vendors, some design tiered networks through pay-for-performance programs, and some even go straight to the provider to force the integration of medical, disability, health promotion, prevention, and productivity programs."
The impetus is coming from executives fairly high on the corporate food chain, too. "There's much more realization in the C-suite that you have to be doing something about people's health," says Darling.
Andrew Webber, president and CEO of the National Business Coalition on Health, says that influential employers are:
In the forefront of the hospital safety movement through a strategic alignment with the Leapfrog Group
Pushing wellness programs
Giving employees information on comparative costs and quality of providers
Investigating value-based benefit designs, including CDHP/high deductible programs, to force patients to take increasing responsibility for costs
Hiring DM companies to get better monitoring of conditions and better compliance with treatment regimens
Contracting directly with high quality providers through group purchasing arrangements
Working with IT companies on community health records and personal health records and interoperability of clinical information
Setting up in-house clinics
Experimenting with payment for performance through programs such as Bridges to Excellence
Promoting quality measurement efforts at the national level through organizations that include the National Quality Forum and the NCQA
Giving employees incentives to fill out health risk assessments
Lowering or waiving copayments for prevention and critical medical services
These strategies illustrate that employers approach improving clinical outcomes on two fronts.
The first front involves employers directly, and mostly by themselves, influencing employee health. Webber of the NBCH, which is made up of 80 local and regional business coalitions on health, says that "employers are in the unique position to influence individual consumers, our workforce, and their dependents. We're writing the paychecks. We've got a captured audience."
For instance, the NBGH's Darling notes that "Johnson & Johnson is giving workers $500 to take all these health improvement steps, take a health risk appraisal."
Contacting hospitals
The second involves interacting with providers. "Hospital safety, contracting directly with high-quality providers, and experimenting with pay for performance — that's all to motivate the supply side of health care to do a better job," says Webber.
For instance, Johns Hopkins University runs on-site medical clinics at 18 Pepsi locations across the United States, says David Kasiarz, the vice president for compensation, benefits, and risk management at the Pepsi Bottling Group.
"We are planning on having 30 in the next couple of years," says Kasiarz. "These medical clinics support both occupational- and wellness-related initiatives and actually serve as a storefront for many of our health strategies."
Pepsi's interest in working directly with a provider is not unusual, says Suzanne Delbanco, CEO of the Leapfrog Group, which tries to make it easier for such arrangements to work. For instance, there's the Leapfrog Hospital Quality and Safety Survey, a rating tool that seeks to help patients find the best hospital for their particular condition.
"The Leapfrog survey goes beyond the performance of individual clinicians and looks closely at overall hospital outcomes, processes, and structures — measures that help determine if quality and safety are truly built into a hospital's system of care," says Delbanco.
Leapfrog's pay-for-performance program, the Leapfrog Hospital Rewards Program, is also designed to trigger significant health care improvement for patients. The program measures the quality of care and the efficiency with which hospitals use resources in five clinical areas that constitute a significant portion of hospital admissions and expenditures for the commercially-insured population. Hospitals are scored and rewarded separately for each of the five areas and can participate in any of the areas in which they provide care.
"If they demonstrate sustained excellence or improvement, hospitals are eligible for financial rewards and increased market share," says Delbanco. "Hospital scores can also become the basis for financial incentives for consumers, such as waived copays or deductibles for choosing care at high performing or improving hospitals."
Some companies want to get even more directly involved. Scana, a Fortune 500 utility company, in February unveiled a 46-foot-long medical mobile unit that visits Scana sites and makes it convenient for linemen and other employees who are required to get a yearly physical under federal regulation to do so, says Chris McSwain, the director of compensation and benefits at Scana.
However, as the New York Times notes, something is missing in this sort of effort — the health plan. In an article titled "Who Pays for Efficiency?" the Times says that "Preventive programs cost money up front, but can cut overall treatment costs to insurers by 30 percent or more, yet few insurers pay for preventive care. A third of people with health coverage switch insurers every year, so insurers reason that their investment in preventive health measures could become another company's gain."
True, some health plans are not waiting — especially those that deal a lot with self-insured employers, such as Cigna, or those that are simply heeding the call of the market (see "UnitedHealthcare Offers a 'Good-Driver Discount,'").
Such efforts are exceptions, however. Note the recent launch of an organization calling itself the Patient-Centered Primary Care Collaborative. Its aim, says an announcement, is to "advance a model of care, called the patient-centered home, that would transform how primary care is organized and financed to provide better outcomes to patients, more appropriate payment to physicians, and better value, accountability, and transparency to purchasers and consumers."
No mention of health plans
The organization includes employers with about 50 million workers and physician groups representing 330,000 doctors. You'll find among its members the American Academy of Family Physicians, General Motors, and the National Association of Community Health Centers. However, you will not find one health plan or insurance lobbying group.
For his entire career, Edington has been battling the notion that one plan's investment in wellness is another plan's gain. "The big thing is that when the tide goes up, all ships rise," he says.
Some in managed care say that's beside the point, because when it comes time to negotiate a new contract, employers demand the lowest possible premium, and that's it.
"We hear from health care plans that a lot of employers are still bottom-line oriented," says Webber of the National Business Coalition on Health. "The HR people want the premium price down and they're not thinking through the role of the health care plan both in designing benefits intelligently and in influencing the healthy behavior of their workforce."
This, too, is not news to Edington. "This is because the insurance industry taught everyone to go for the lowest cost. All the emphasis was on networks and discounts."
Still, Edington believes that health insurance companies that are not employing wellness or even more innovative methods to affect clinical outcomes resist the natural evolutionary pull of the industry. "The model for the old-fashioned indemnity insurance company was the higher the health care costs, the more money it made," says Edington. "Then on the HMO side, if they can reduce costs they can make money because they're capitated. As insurance companies moved to health plans, that was the difference. Insurance companies just pay for sickness. Health plans pay for sickness and wellness. Health plans are the drivers of this next generation of health care."
Or, at least, they could be.
Health insurers that want to participate need to realize that employers may be striving toward different goals than the ones they've historically striven for. "I think health plans have to realize that employers are focused more on improving health and less on reducing costs or cutting benefits," says Kasiarz, the Pepsi executive. "Health plans that understand what employers are trying to do and develop offerings to support employer priorities have an inside track."
McSwain says that Scana and other employers are likely to encounter a situation where the pharmacy data, the mail order data, and the medical data may be under one health plan's name but, in fact, flow from multiple sources. Employers are often forced to create a data warehouse that might have been more easily created by the health plan.
McSwain is grateful that Scana's health plan, Cigna, was able to assist in implementing one of the company's pharmacy programs.
"With Scana's free generics programs, we didn't want our people to go to a pharmacy, either our own company pharmacy or a retail pharmacy, and have to pay for a medication and then be reimbursed," says McSwain. "That's clunky. What we did is we worked with Cigna so that when you go to buy one of those medications or medical supplies there is zero copay."
The zero copayment program covers a specific list of medications and medical supplies for diabetes, hypertension, and high cholesterol. "We may spend more in the pharmacy area, but we believe that the value that we give our employees is returned and that their overall cost will be lower in medical claims now and in the future," says McSwain. "They'll be less likely to be on short-term disability, and for those that are on short-term disability, the duration will be shorter than for people who are not complying with their medications."
Of course, some vendors have been more than happy to provide what health plans so far haven't.
Enter the vendor
Paul E. Terry, PhD, is the president of StayWell Health Management, a health and wellness vendor that is part of MediMedia USA, which also owns this publication. Terry sees the recent groundswell of interest in wellness as vindication of what StayWell has been doing for some 30 years. He believes that when health plans decide to participate, there will be enough room for everybody.
"Our work has always been helping employers improve the health of their employee populations, but we often work through third-party partners like disease management companies or, increasingly, health plans," says Terry.
Health plans have often simply offered the inexpensive and occasional health assessment or screening. "Most employers have gotten much more sophisticated about what they're looking for and what kind of results they're asking for," says Terry. "They're going to know the difference between the health plan that is offering a token approach to building awareness and those providing effective prevention programming."
Companies truly aggressive in trying to improve the clinical outcomes of their workforce won't allow health plans to sit on the sidelines, warns Webber of the National Business Coalition on Health.
"The typical employer has to rely on the health plan because plans hold the contract with doctors and hospitals," says Webber. "Enlightened employers recognize that they need to push health plans to have reimbursement arrangements with providers that include real incentives to achieve higher performance and better outcomes.
"Unfortunately the current payment system and architecture often pay for poor quality. We have got to change the incentives, but our agent, because it holds the contract, is typically the health care plan."
UnitedHealthcare offers 'good-driver' discount
UnitedHealthcare made headlines last month when it announced that it is offering a high-deductible health plan to mid-size employers in Ohio, Pennsylvania, Rhode Island, and Colorado. Employees that meet benchmarks for height-weight ratio, cholesterol levels, blood pressure, and nicotine use receive credits to help offset the deductible. The standards will be measured at the work sites and be overseen by BeniComp, a benefit administrator.
"Say the employer currently has a $500 deductible," explains John Micale, the vice president for UnitedHealthcare's southwest region. "He might move to the $2,500 deductible plan with United and then we would make available to him through BeniComp a supplemental policy that allows the employee to earn up to $2,000 in deductible credits. Each credit is worth $500. And that will allow employees to earn back to the $500 deductible that they originally had."
Douglas J. Short, president of BeniComp Group, admits that this is cost-shifting, though he prefers to call it risk-shifting. "It's essentially the good-driver discount in health insurance," says Short. "Car insurance has routinely allowed variations in premiums based on the way you drive."
The underlying UnitedHealthcare coverage is a pooled product, Short points out. "So everybody is guaranteed coverage. There is nothing here that is trying to eliminate catastrophic or critical care coverage."
UnitedHealthcare's sheer size makes this almost a sure thing. Almost. That's why the insurer felt the need to find a partner.
"Vital Measures is a pilot program," says Micale. "While we believe there is a strong demand for this type of product, the purpose of the pilot is to assess the market demand."
Employee buy-in is crucial
Any wellness program needs employee buy-in to succeed. Helen Darling, the president of the National Business Group on Health, says that many health plans encourage enrollees to visit their Web sites to receive information on how to better manage their health. No wonder such programs haven't worked.
"It's very dependent on the individual really caring and actually being kind of aggressive about his own health and really acting on it," says Darling. "I think the biggest problem is getting people to realize that they need to do this."
Employee avoidance in following through is a daunting obstacle, notes "Employee Health and Productivity Management Programs: The Use of Incentives," a study by the National Association of Manufacturers, the ERISA Industry Council, and IncentOne, a business that helps companies launch incentive programs.
It asserts that "The most serious challenge reported for health management is maintaining employee motivation over time (average 6.7 on a 10 point scale measuring seriousness of the challenge)."
Another study, by Mercer Human Resource Consulting and Marsh, an insurance broker, states that "One of the most important discoveries from the early years of health management has been that simply offering programs to passive employees will not produce the desired results."
Pepsi generation
David Kasiarz, the vice president for compensation, benefits, and risk management at the Pepsi Bottling Group, understands. "Many employees don't think about their health first. They don't often see a doctor despite having good quality benefits. And employees who work in our environment may not always be around when doctors' offices are open. Our employees often work multiple shifts — late at night, early morning."
Chris Coloian, Cigna's vice president for health advocacy products, says that employers need to know that they do not face this challenge alone. "This is where the partnership between a health plan and an employer is key," says Coloian.
"For example, an employer can offer a financial reward, in the form of a cash contribution to a Healthy Awards account or a discount on premiums, to workers who complete a health risk assessment or participate in a disease management program.
"Benefit design can be structured to remove financial barriers that may be hindering employee adherence to treatment regimens, such as providing first-dollar coverage for preventive medications."
What employers offer on their own
Adult immunization, blood pressure screening, and cholesterol measurement and screening top the list of wellness and prevention services offered by employers outside their medical plans, according to a study by Mercer Human Resource Consulting, and Marsh, an insurance broker. In many instances, they can receive them at the work site. The data are based on a survey of 611 employers taken from November 2005 through January 2006.
Source: Mercer/Marsh Survey on Health, Productivity, and Absence Management Programs 2006.
What incentives employers offer
How much employers can affect clinical outcomes of employees depends in large measure on worker buy-in, and employers are using a host of incentives, according to a study titled "Employee Health & Productivity Management Programs: The Use of Incentives." The businesses polled represent about 14 million covered lives.
"Employers are becoming much more sophisticated in the use of incentives," says Katherine H. Capps, one of the authors. "However, they struggle with measuring ROI for health and disease management programs in general and use of incentives in particular. Add this to the fact that these programs are generally offered by multiple vendors, with various reporting capabilities, and it is clear that they face a difficult uphill battle unless they have a statistician who can integrate all the data sources to give the employer a clear picture of program success and program outcomes."
Types of incentives
Source: "Employee Health & Productivity Management Programs: The Use of Incentives," the National Association of Manufacturers, the ERISA Industry Council, and IncentOne.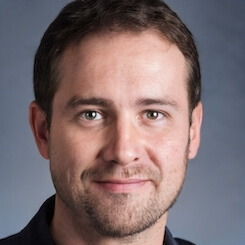 Paul Lendner ist ein praktizierender Experte im Bereich Gesundheit, Medizin und Fitness. Er schreibt bereits seit über 5 Jahren für das Managed Care Mag. Mit seinen Artikeln, die einen einzigartigen Expertenstatus nachweisen, liefert er unseren Lesern nicht nur Mehrwert, sondern auch Hilfestellung bei ihren Problemen.