That seems to be the upshot of the debate over funding children's insurance and Medicare Advantage
If the House Democratic leadership gets its way this fall, the debate over the future of Medicare Advantage will focus on the need to chop government support of that program so that legislators can do right by the children of low-income families by expanding the State Children's Health Insurance Program.
The Senate, meanwhile, has placed its spotlight solely on expanding SCHIP, while the president has made it clear that he's perfectly willing to scuttle either approach with a veto. And with all the political flak that's flying on Capitol Hill, most commercial insurers are keeping their heads down, even as some have begun to give consideration to a possible realignment of their Medicare business.
"This is a really difficult situation," says an executive at one of the insurers offering Medicare Advantage. If insurers do take a public stand, he says, critics in the House will turn any arguments they make back against them. What company wants to be exposed to that kind of attack?
America's Health Insurance Plans, the industry's battle-hardened lobbying organization, suffers from no such qualms. Faced with a House bill that would ratchet down government payments to Medicare Advantage over three years until they equal fee-for-service Medicare rates, AHIP has come out swinging, mounting a very public campaign aimed at portraying the House bill as a measure that robs enrollees of essential benefits.
Karen Ignagni, AHIP's chief executive officer, makes clear that the House plan is a ticking time bomb for MA plans, and AHIP is out to deactivate it before it explodes.
"If Congress moves forward with the cuts proposed in the House, it will be the end of the Medicare Advantage program," Ignagni asserted in late July as she unleashed a television campaign and grassroots effort aimed at gaining support for the program.
"We have to take this very seriously," agrees Kris Haltmeyer, managing director of policy analysis at the Blue Cross & Blue Shield Association, whose member plans are invested in both SCHIP and Medicare Advantage. "If this were to pass, it would mean a substantial reduction in the quality of benefits we could provide to beneficiaries. Three million people would lose their Medicare Advantage coverage if the House package were to become law."
Both AHIP and the Blues group point to studies by the Congressional Budget Office and Emory University's Ken Thorpe, a Clinton administration alumnus who is still closely aligned with Democratic Party figures, to underscore their estimates of MA losses.
Not as envisioned
Earlier this year, some careful observers of the Medicare policy scene were betting that the House would ultimately turn away from mounting a raid on Medicare Advantage as legislators from rural areas rallied in support of a program that had penetrated deeply into their regions. Once the House leadership found they didn't have enough party votes, went the theory, they would turn to another issue.
That, however, didn't happen.
"The House had sweeteners for members of rural areas and for specific constituents," says Haltmeyer. He pointed to a provision in the House bill that provides a 5 percent bonus in fee-for-service payments to physicians in largely rural areas.
For Haltmeyer, the carefully constructed legislative dilemma of picking between senior citizens and children offers a false choice. Lawmakers can find a way to fund an expansion of SCHIP without cutting MA. And both the Blues and AHIP are aligned on that score as well.
Minimize the damage
"I think most observers feel that something will happen in terms of payment cuts to Medicare Advantage," says Jean LeMasurier, director of the employer group practice of the Gorman Group and a 30-year veteran of CMS. The president's promised veto of both House and Senate bills may hold up in the Senate, she adds, but the Democrats' control of the House spurred some congressional figures to observe that the president will have to bend — at least a little — as legislators go about the work of reversing a 10 percent cut budgeted for physician payments.
Any cuts will have a ripple effect, with some areas hit harder than others.
"Given that county rates vary, you'd see a lot of geographic variation in the plans' response," adds LeMasurier. "Plans get $84 a month in extra benefits under the current formula; any savings are returned to beneficiaries. That's how they get extras like eyeglasses and hearing aids. Plans have money to work with. They can scale that back, with higher costs and fewer benefits, but still have some cushion to work with. Some plans, though, don't have that much to work with."
Under pressure, the MA plans could turn up the emphasis on proper coding to maximize the returns available through CMS's risk adjustment program, which pays plans at a higher rate for high-risk patients, she says. "Doctors don't do a good job on coding. By improving coding, plans can increase revenue legally."
Plans can also reduce marketing expenses. But inevitably, any big cuts would force plans to pick and choose where they can best perform geographically.
Back in the late '90s and 2001, "the first insurers to pull out of Medicare were Cigna and Aetna," LeMasurier recalls. "Their core business was commercial, and they never got into Medicare in a big way. Others, like Humana, had a significant Medicare population, and they tried to sustain their products for as long as possible. It will vary by county."
That message was underscored recently by Humana CEO Mike McCallister. In an earnings call with analysts in late July, McCallister cited the debate over Medicare Advantage payment rates, saying that pulling out of Medicare markets in some midwestern states could be accomplished with minimal impact.
"While I would like to continue to sell Medicare Advantage throughout most of the country," McCallister continued a few days before the House vote, "if I have to leave some of the areas that would be targeted economically by virtue of this bill that's out there today, the ones that I would remain in would give me a significant growth opportunity regardless."
And Cigna?
It's still playing a limited role in Medicare, and analysts like Morgan Stanley's Christine Arnold say that could ultimately play to the company's advantage. Cigna's approach to Medicare has left it "somewhat insulated from an uncertain legislative environment," Arnold wrote in a recent note to investors. The winners and losers in this debate, however, have yet to be firmly identified.
With so many powerful groups squared off against each other, the odds makers on legislative policy say they see the House bill as a starting point for a long and contentious debate ahead.
Insurers will have to review their business county by county because of the geographic variation in Medicare rates, says Jean LeMasurier, director of the employer group practice of the Gorman Group.
---
Our most popular topics on Managedcaremag.com
---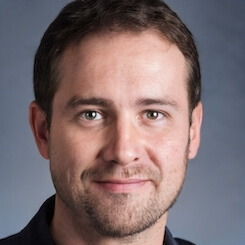 Paul Lendner ist ein praktizierender Experte im Bereich Gesundheit, Medizin und Fitness. Er schreibt bereits seit über 5 Jahren für das Managed Care Mag. Mit seinen Artikeln, die einen einzigartigen Expertenstatus nachweisen, liefert er unseren Lesern nicht nur Mehrwert, sondern auch Hilfestellung bei ihren Problemen.