The backlash has helped push a Patients' Bill of Rights forward, challenging the very nature of cost containment. Ironically, enrollees may be shortchanged.
When the Senate passed the Patients' Bill of Rights on June 29, many politicians and reporters were quick to see this as a major victory for the downtrodden consumer. Said Sen. Edward M. Kennedy, one of the bill's sponsors: "This is a giant step forward in giving power to the powerless, the victims of exploitation by HMOs." Even though the House has, as of this writing, yet to pass its version — and President Bush says that the expanded liability for HMOs that the Senate bill includes seems too punitive — the final outcome is not in doubt: Managed care loses. And employers and health plan enrollees might lose more than they gain.
Mary Nell Lehnhard, senior vice president of the Blue Cross and Blue Shield Association, told the New York Times that HMOs "didn't do a good enough job explaining some of our concerns" and that the outlook in the House is "pretty dismal from our perspective."
The Christian Science Monitor said that the Democrats' relative ease in pushing the bill through "reflects the current popularity of consumer-protection measures."
Writing in National Review (which opposed the legislation), Tom Miller, JD, director of health policy for the Cato Institute, moaned that the "political debate was lost when representatives of market advocates failed to address feelings of disempowerment by individual consumers."
Of course, feeling disempowerment and being disempowered are two different things and even proponents of patients' rights have noticed that the tide has been turning for several years.
The Washington Post, for instance, pointed out that the "nation's largest health insurers have already begun to give their patients much of the care that a federal law would guarantee." The Post added that consumer rights might not be the main health issue anymore. "Medical inflation, relatively calm for several years, has begun to climb rapidly once again. One reason is that managed-care plans have relaxed their constraints on care — often in precisely the ways that patients-rights bills would require."
Scripps Howard News Service described the war of words over the bill as a skirmish "in a larger battle over the future shape of the health care system and the relentless upward march of health care costs."
Reuters Health reported that speakers at a workshop sponsored by the Center for Studying Health System Change in early July agreed that cost cutting is no longer the focus. Roberta Walter Goodman of Merrill Lynch said "there has been a great reluctance on the part of managed care companies to make the tough decisions" even when denials are based on best practice guidelines.
Cultural baggage
As Emily Friedman — writer, lecturer, and health policy analyst — noted in a supplement to Managed Care that ran last November, there is a mound of cultural baggage arguing against telling the consumer "no."
"We live in the land of the Big Gulp soft drink, the never-ending pasta bowl, and the all-you-can-eat buffet," Friedman wrote. "To Americans, more is better — whether you eat it all or not."
Alain Enthoven, PhD, Stanford University economist and managed care advocate, says that consumers have no incentive to accept or choose less-costly care.
"Many employers pay it all, so to speak, and people do not realize it has to come out of wages or taxes," says Enthoven. "A major error in our country was to put fee-for-service doctors, and consumers used to fee-for-service, in an HMO benefit package with very small amounts of cost sharing. In that case, the full brunt of cost containment was borne by the insurer, who couldn't stand up to the political heat."
"Drove a wedge"
The lobbying cartel of trial lawyers and the American Medical Association has proven too powerful. As the New York Times pointed out: "For years, HMOs and employers were allies in the fight over patients-rights legislation. But sponsors of the legislation drove a wedge between them this year, with an amendment that shields most employers from lawsuits for denial of care."
Enthoven says that this alliance has proven extraordinarily successful "in rolling us back to the costly old system by attacking each element of managed care. For example, any-willing-provider laws completely undermine the necessary selectivity of managed care."
Health plans seem to want to appease the consumer at all costs. With great fanfare, Blue Cross of California last month launched a new program linking bonus payments for physicians directly to patient satisfaction and quality of care. The health plan, which covers about 2.2 million members, says it will measure customer satisfaction through surveys, by interviewing members when they switch physician groups to determine if quality is an issue, and by monitoring how quickly patient grievances are heard and resolved. Additionally, how well physicians provide preventive care, as well as care for certain chronic conditions, is measured.
Robert Crocker, MD, the HMO's senior vice president and corporate medical director, says that the plan began work on revising the incentives process a year ago, and events since then have helped to confirm the direction Blue Cross has taken. There is, of course, the Patients' Bill of Rights. Crocker also mentions the latest Institute of Medicine report, "Crossing the Quality Chasm: A New Health System for the 21st Century."
"The IOM has basically said that there needs to be an emphasis on doing things that promote and encourage quality interactions between the doctor and the patient," says Crocker. "Health plans should find ways to encourage and reward doctors to do that. All this was going on while we were revising our focus to reward doctors for practicing quality care. Quality-effective care being delivered to the right people at the right time, we believe, is the right thing to do and a good response to what's going on in the industry."
Whether this actually changes anything is somewhat in doubt. Physician groups remain skeptical, saying that capitation will detract from any possible advantages the new incentives might offer.
Also, whether consumers anywhere will be placated by any program is another issue. As the Washington Post pointed out: "Recent changes in managed care have not lessened public antipathy toward managed care, so the political pressure for more regulation has remained intense."
Political pressure does not emanate exclusively from Washington, D.C., however. Annette Catino, MBA, is the president and CEO of QualCare, a managed care company in Central New Jersey that covers about 420,000 lives and includes both HMO and PPO products. QualCare is also a benefits administrator for some self-insured municipalities.
"They don't want to be the ones to say 'no,'" says Catino. "What they do is usually hire us as the claims administrator, as the utilization management company, so that we can say 'no.'"
No easy task, she adds quickly.
"Even when we say 'no' with all the documentation as to why we should say 'no' — why the services are not medically necessary — if they get any flack from the employee or the dependent, they're ready to say 'yes.' They just don't want to be in the middle of it. No matter what the contract says."
Massage therapy
One self-insured municipality QualCare contracts with bought a PPO benefits package that includes "medically necessary" chiropractic care.
"Well, we have a group of policemen who work for this municipality who have decided that going to the chiropractor two or three times a week for 52 weeks is medically necessary," Catino says. "When we stopped paying the claims and pulled the records and had a chiropractor review the records of the other chiropractors, we couldn't find any medical justification for continued treatment."
Yet, because it was something the officers wanted, the police union made this a bargaining issue. This, for what Catino says amounts to massage therapy.
"It's not contributing to their health care, it's not preventing a disease, it's not returning them to the activities of daily life that they're missing," says Catino. "It's just a convenience. Once the policeman gets into it, he takes his whole family. It becomes a social thing. They're all going to the chiropractor. I would like to get a massage every week, and I'd like somebody else to pay for it. I don't seem to have that kind of a health benefit. The town is paying for it, which means the taxpayers are paying for it. It's not like somebody's getting an organ transplant here."
QualCare said "no" and has been saying "no" for the past three years.
"The PBA is suing the town and the town has, of course, brought us into the suit, and I may lose a client over it because the client's saying 'I just don't want to hear about it anymore,'" Catino says.
The town's mayor has admitted as much.
"I said to the mayor, 'Do you disagree that we're doing the right job here?' 'Oh no, no, no. You're doing the right job.' 'Do you disagree with our doctors that they've made the right assessment on this?' 'Oh, no, no. We're fine with that.' 'Well then what's the issue?' 'We don't have time to be worrying about this kind of stuff. We don't want to be in the middle of this fight.'"
Peripheral items
It's this sort of standoff that makes the red ink flow, Catino contends.
"It's not that we're spending $60,000 on a kidney transplant, because if a kidney can be replaced and it's improving somebody's quality of life, we should spend $60,000," she says. "All these peripheral items that we've put into health plans are really behavioral issues that should not be part of what's driving health expenditures through the roof."
The reluctance exhibited by the municipality in Catino's anecdote can likewise be spotted in the private sector. Companies aren't likely to step in and say "no" in the current marketplace, says Becky J. Cherney, president and CEO of the Central Florida Health Care Coalition, an employer health care purchasing group.
"When unemployment gets higher, when there are more employees available — then I think you will see employers stepping up and saying we have to stop subsidizing bad behavior," says Cherney. But, based on demographics, that may not happen for quite some time. "Right now it's just really tough to find good talent. Employers are not willing to risk alienating their work force."
Though employers notice that the cost of trying to modify "bad behavior" such as overeating and smoking comes out of their pockets, most companies don't want to be seen as knocking down privacy barriers, Cherney says.
"There's so much litigation," she explains.
And litigation often makes for strange bedfellows, as the push for the Patients' Bill of Rights illustrates, says Victor E. Schwartz, JD, a senior partner at Shook, Hardy, & Bacon, in Washington, D.C.
"For over 20 years I've worked with doctors for liability reform," says Schwartz, who scathingly attacked the Patients' Bill of Rights in an article he wrote for Healthplan, a publication of the American Association of Health Plans. "I've rolled my sleeves up, gone into states to try to put limits on doctors' liability. So why, in God's name, would they suddenly be arm-in-arm with plaintiffs' lawyers who, the day after this bill is signed, are going to turn on their doctor buddies just the way certain countries in World War II turned on others? The only explanation is that there is some driving force that has them red with rage. Their anger is so great at the HMOs that they are not thinking about their own long-range litigation interests."
The day after lawyers "turn on their doctor buddies," as Schwartz puts it, may be the opportunity for health plans to drive a wedge between trial lawyers and physicians.
Virginia L. Hood, MD, professor of medicine at the University of Vermont, says that it is possible to help patients understand cost-benefit relationships if HMOs will foster physician/patient rapport.
"One problem that physicians have is they don't have time to spend with patients to help them through this," says Hood. "None of the reimbursements ever support spending time with patients to help them understand what might be more cost effective. The HMOs shouldn't tell patients what they can't have, but physicians could. They need support to do that."
All the players have to realize that choices must be made.
"Everybody in this society understands that the distribution of everything is based on a lot of different conflicting forces: needs, merit, free-market system," says Hood. "We, as physicians, have to be aware of those forces. I don't think pretending that they don't exist or pretending that we only have to deal with one of them is going to help our patients. I think as physicians we have always had to work within constraints of resources and therefore have to think in terms of doing what's both right for the patient and for what are finite resources."
Nevertheless, it could be argued that however heartfelt, these type of approaches — by physicians, employers, and HMOs — to the consumer seem circuitous at best. Perhaps something more is needed.
Removed from the process
Jonathan P. Weiner, PhD, professor of health policy and management at Johns Hopkins University, envisions something like a Federal Reserve Bank for health care. This "health care fed" would, like its namesake, be an appointed body removed from the political process and divorced from gaining anything thanks to decisions it makes.
"The different health care parties would have some representation, although it would try to decide on a scientific basis as much as possible," says Weiner, who describes himself as a "critical supporter" of managed care. "They certainly could not represent the interests of the different parties, although I do believe that they should represent the perspectives of the parties. We'd remove these decisions from the MCO board rooms, and certainly, from the financial incentives."
Technological advances make the formation of such a body even more necessary, he believes.
"There's always going to be one new technology," says Weiner. "It's amazing. Every week there are five or six more. Almost always, its on top of the old technology. It doesn't replace one. Almost always, it leads to greater expense, not savings."
Benefits versus cost will need to be weighed. "There's just no infrastructure for this, right now," says Weiner. "There really isn't anyone out there looking at it from a societal perspective."
The issue of how HMOs will contain costs without saying "no" is a conundrum that cuts to the essence of health plans. Can a teacher not teach? Can a dancer not dance?
As an article about HMO marketing pointed out in the January issue of Managed Care: "HMOs have an inherent financial incentive to contain cost through rationing expensive services." That means saying "no." If, because of the Patients' Bill of Rights, health plans can no longer say "no," then the industry faces a bleak future.
"There have been health plans that have failed, and with the new liability exposure, we can expect more failures," says Schwartz, the lawyer. "Big companies, multimillion-dollar companies, companies that made products back in the 1940s and 1950s that, for instance, contained asbestos, have gone into bankruptcy. Massive liability exposure, coupled with an inability to raise premiums, means that some health care plans will fail."
Miller, of the Cato Institute, put it more starkly in his National Review article. "We won't have as many HMO scapegoats to kick around much longer."
The ironic outcome of the consumer backlash is that consumers could very well wind up being hurt the most.
"They're going to be whacked, because they're going to lose health care or the costs are going to go up," Schwartz predicts.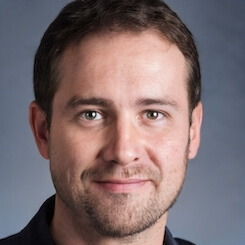 Paul Lendner ist ein praktizierender Experte im Bereich Gesundheit, Medizin und Fitness. Er schreibt bereits seit über 5 Jahren für das Managed Care Mag. Mit seinen Artikeln, die einen einzigartigen Expertenstatus nachweisen, liefert er unseren Lesern nicht nur Mehrwert, sondern auch Hilfestellung bei ihren Problemen.