Premera Blue Cross and a large Spokane oncology practice agree on treatment protocols and on the importance of cost control
As the cancer-treatment landscape changes — promising longer, healthier lives for patients but with the side effect of astronomical costs — most health plans and oncologists are locked in a stare-down to see who has the most power. But one large oncology practice and the dominant insurer in its market have found another way to do business together.
Premera Blue Cross, the largest health plan in Washington and Alaska, and Cancer Care Northwest (CCNW), the largest oncology practice in Spokane, are in the fourth year of a contract that pays oncologists for a new range of responsibilities, with the goal of improving patient outcomes while reducing overall costs.
Their arrangement is an early example of value-based purchasing, a hot topic in payer-provider relations, for oncology services. While many physicians resent discussion of costs, CCNW President Bruce Cutter, MD, is not among them.
"Providing quality care and being cost-effective are not mutually exclusive goals," he says.
Nonetheless, developing a contract based on the value equation — outcomes divided by costs — is a culture change for providers and payers alike.
"This was an opportunity for our organizations to be able to further an idea that has, on paper and conceptually, considerable merit but that had never actually been done before," he says.
Dave Johnson, MD, Premera's regional medical director in Spokane, and Cutter believe they are testing a model that will become the standard relationship between payers and providers. Although the long-term financial ramifications of their arrangement is not yet fully understood, both parties are optimistic; indeed, both the oncology practice and the health plan are looking into other possible collaborations with other payers and providers, respectively, to enter into similar contracts.
The Spokane program is noteworthy because CCNW is part of US Oncology, a national network of oncologists that accounts for at least 15 percent of the cancer care delivered in the U.S.
Each US Oncology practice negotiates with local payers independently. However, some of the key tenets of the Premera-CCNW contract — including standardized treatment protocols and an investment in electronic medical record technology — are major initiatives that span all US Oncology practices.
"We believe commercial payers are very interested in collaborating with providers who are willing to participate in the process of defining quality and efficiency in oncology — and especially with those who are willing to have the quality of care provided to their patients measured," says Chip Porter, the company's vice president for managed care.
From Premera's perspective, the oncology initiative expands on a longstanding pattern of collaboration with physicians.
What gets measured gets paid for
The centerpiece of the pay-for-performance relationship is clinical pathways — standardized treatment protocols for various disease states. The goal is to improve the quality of care by reducing treatment variation, thereby reducing the costs of treatment.
This is not a new concept in managed care, but how they were adopted is unusual.
Instead of the health plan notifying physicians what treatments will be paid for, the CCNW physicians notified the health plan what standardized protocols they had agreed to use.
"They built them, they voted on them, and they said, 'We're going to follow them,'" Johnson says.
CCNW oncologists initially developed pathways for four cancers — breast, lung, colorectal, and prostate — as part of a major initiative within US Oncology. Each pathway is driven by scientific evidence of its clinical effectiveness and the severity of side effects.
Other components of the P4P program
1. Clinical quality measures
Eight clinical measures, most of which are associated with breast cancer treatment, are used to indicate the quality of care being provided:
Option of breast conserving therapy
Sentinel lymph node sampling
Axillary dissections
Consultations for adjuvant or neo-adjuvant therapy
Bone scans
Tumor markers ordered
Patients using hospice at time of death
Referrals to Premera's oncology case management program
Premera and CCNW jointly determined compliance targets, including intermediate thresholds for achieving the target. Bonuses from Premera are awarded annually, depending on improvement compared to a 2004 baseline.
2. Patient satisfaction
The partners collaborated on a wide-ranging patient satisfaction survey. Among the factors measured: courtesy, how long patients have to wait, level of care and concern shown to the patient, and degree of patient involvement in decision-making.
The oncology group is paid for improving its patient satisfaction score — or maintaining a high score.
3. A community collaboration on lung cancer treatment
Premera had noted what Johnson calls tremendous variation in cancer treatment that appeared to be associated with the perspective of the physician who made the diagnosis.
"Do the patients enter the health care system at the pulmonologist level? Thoracic surgery? Oncology? Depending on where they entered and how those physicians were trained, things were done differently," he says.
CCNW convened the lung cancer treatment community to develop guidelines to limit the variation.
4. Palliative care
CCNW improved and expanded its existing palliative care program.
5. Information technology
At its own expense, the oncology practice implemented an electronic medical record and billing system.
Does it work?
The relationship between Premera and CCNW will be a success if it offers the same or better patient outcomes at a lower cost than the standard payer-provider contract.
"Our hypothesis is that by decreasing the variation, using evidence-based medicine, looking at efficacy, side effects, and cost, and then implementing it consistently, we will reduce the cost compared to where we are now," Johnson says. "That 100 percent has not been proven yet."
The partners are looking to accurately assess the return on investment that both the health plan and the oncology practice have made. In the meantime, the next best thing is an estimate that up to $1 million in annual medical costs for lung cancer treatments are being avoided, courtesy of CCNW's clinical pathways.
That estimate came from comparing actual costs to the costs if the physicians in the practice had used the wide variety of treatment options available. Johnson says that methodology makes the $1 million savings purely hypothetical, but it serves to suggest the potential savings from standardized protocols.
Because it requires physicians to consider treatment costs, the Premera-CCNW contract may be controversial among some physicians. But most would be likely to agree with Cutter's view of the current payer/provider dynamic.
"The traditional relationships between physicians and payers do not lead to a better system," he says. "The traditional payment mechanisms, especially for chronic disease, do not lead to a furtherance of value."
MANAGED CARE 
October
2007
. ©MediMedia USA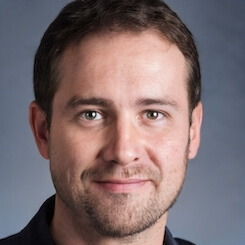 Paul Lendner ist ein praktizierender Experte im Bereich Gesundheit, Medizin und Fitness. Er schreibt bereits seit über 5 Jahren für das Managed Care Mag. Mit seinen Artikeln, die einen einzigartigen Expertenstatus nachweisen, liefert er unseren Lesern nicht nur Mehrwert, sondern auch Hilfestellung bei ihren Problemen.