Health plans should look into why medical centers that spend the most per capita don't necessarily deliver the best care
Health plans need to find some way to insert themselves into the conversation when hospitals they contract with consider whether to launch building programs to add beds or attract physicians, says one of the authors of a report that reminds us that bigger is not always better when it comes to quality of care.
"Hospitals, God bless them," says David Goodman, MD, co-author of the 2008 edition of the Dartmouth Atlas of Health Care: Tracking the Care of Patients With Severe Chronic Illness. "I'm sitting in a medical center right now. Of course we care about patients, but we too often see the needs for patients through the lens of our institutions."
Decisions about whether to increase the capacity of hospitals are usually based on present capacity (if the facility is almost filled, the inclination is to build) or philanthropic donations. Neither necessarily bears any relation to patients' needs or preferences, says Goodman, a professor of pediatrics and community and family medicine at Dartmouth-Hitchcock Medical Center. "Once those beds are added they are inevitably filled as physician practices adjust to that greater supply of resources."
Goodman's study has received some attention because it posits this "if you build it, they will come" view of hospital capacity: The more beds, the more patients and, often, worse care. Patients are not necessarily the ones demanding this and, in fact, the study states that there must be "increasing recognition that some chronically ill and dying Americans are receiving too much care — more than they and their families actually want or benefit from."
The study focuses on Medicare patients with serious chronic conditions in the last two years of life.
Says Goodman: "When capacity is added, more beds, or ICU units, or physicians, it is inevitably health plans that are going to pay for it. Plans need to be able to join in the prospective planning of capacity. Trying to manage costs after the fact is likely to be foiled because this puts the health plan in a position of essentially starving a certain facility. That's not been very successful. It's a hard current to fight against when there's already high capacity in a region and a medical culture that tends to use it."
Thanks to the Dartmouth Atlas, it is now well known that the frequency of hospitalization and of visits to primary care physicians and specialists varies greatly depending on geographic location.
"Most Americans would assume that these variations are due primarily to difference in how sick people are," the study says. "And most would assume that those living in the regions getting more care would be getting better care and achieving better health outcomes. But neither of these assumptions holds true."
Best facilities
The latest study looks at some of the finest medical institutions in the country, facilities where generally accepted best practice guidelines are followed. Yet even at these prestigious facilities, geographic location and large capacity trumps protocol (See "More Care Isn't Always Better Care").
"Because the payment system continues to reward the expansion of acute care facilities, there is little incentive for providers to pay attention to the volume of care they provide or to develop systems for managing and coordinating the care of patients with chronic illness," the study states. "And hospitals are accountable — either to their stockholders or to those who hold their bonds — for their financial performance, which under the current payment system depends on revenue derived from utilization. Addressing the problem of excess acute care capacity will thus require reform of the payment system."
The study lists several reasons why care is more expensive but often less effective where capacity is greatest. One deals with the gray areas where clinical practice guidelines don't and/or can't apply. The tendency of providers is to play it safe and hospitalize the patient, especially if beds are available.
"The decision whether the patient needs to come into the hospital or be in an intensive care unit: When you consider the hundreds of different possible causes and different circumstances, that decision is not the sort that anyone could construct around a randomized clinical trial," says Goodman. "Even observational studies are very difficult. There's tremendous cost tied up with those decisions. Generally it makes very little difference in terms of patient outcomes."
Other reasons
The study also cites "the general assumption among both physicians and patients that more medical care means better care; the marked variations in supply that emerge in an unplanned marketplace; and a fee-for-service payment system that rewards providers for staying busy. Physicians adapt their practice subliminally to the available resources."
The fee-for-service system and medical culture ensure that available capacity, for both hospital beds and physician services, is utilized, the study says. "When patients experience acute episodes of their underlying chronic illnesses, most physicians continue to believe that more intensive care is better; the availability of inpatient beds makes the use of the hospital the path of least resistance, even when other sites of care are in place," the study states.
Goodman says that this issue cuts to health plans' efforts to purchase services with the best value.
"Typically this is done at present by just looking at the cost of a single health care event, such as an episode of surgery," says Goodman, "where our [Dartmouth's] emphasis has been on the efficiency of the longitudinal care of patients."
The study tracks the difference in care for patients with chronic disease in which the outcomes are known, saying that "by looking at care delivered during fixed intervals of time before death, we can say with assurance that the prognosis of all the patients is identical: All were dead after the interval of observation."
Says Goodman: "A great deal of variation in cost was found. So selective purchasing or directing patients to more efficient providers over time would have great potential for saving money. At the same time, there doesn't need to be any sacrifice in terms of quality of care. The emphasis on costs longitudinally for chronic illness is very important for plans and payers to pay attention to.
Health plans should want to contract with hospitals that place more emphasis on ambulatory care, says Goodman. Insurers should worry less about the price of a day's stay at a certain hospital. Instead, they should concern themselves with whether it is an institution where there is a high predilection for hospitalization in the first place.
"There's been a robust literature indicating that many patients will do just as well not in the hospital," says Goodman. "Being in the hospital can be a great benefit for the right patient, but has its obvious downsides. More and more, there are concerns about hospital-acquired infections, medication errors. No one should be interested in exposing patients to hospital environments when good alternatives exist."
---
Our most popular topics on Managedcaremag.com
---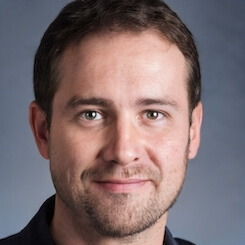 Paul Lendner ist ein praktizierender Experte im Bereich Gesundheit, Medizin und Fitness. Er schreibt bereits seit über 5 Jahren für das Managed Care Mag. Mit seinen Artikeln, die einen einzigartigen Expertenstatus nachweisen, liefert er unseren Lesern nicht nur Mehrwert, sondern auch Hilfestellung bei ihren Problemen.