Though they've generally been good for the public and the companies that spawned them, these organizations often lack direction or fall prey to government raids.
The subscriber battles began in the 1980s. Blues and other not-for-profit health plans went up against for-profit plans like Cigna. With no obligation to act as the health insurer of last resort and flush with fresh cash from capital markets, Cigna and others gained ground. Dozens of not-for-profits strategically determined that the best path to survival was to ditch their restrictive not-for-profit status so they, too, could expand by tapping a generous cash spigot by selling stock.
An added impetus to become for-profit corporations came in 1986 when the federal government removed the full tax exemption for not-for-profit Blues plans because it determined that the Blues had been operating de facto as for-profit organizations.
The floodgates opened in 1994 when the national Blue Cross & Blue Shield Association changed it policies, allowing its licensees to convert. More than a dozen Blues in New Hampshire, New Mexico, New York, Kentucky, Georgia, and Maine, among others, made a beeline for Wall Street.
Regulators stepped in and demanded that not-for-profit plans that wished to change course establish independent philanthropic foundations with the value of their assets. It was tit for tat. After all, not-for-profit plans had for decades, in some cases, received generous tax abatements — subsidies from the communities where they operated. The benefits accrued were perceived as the public's money.
As a result, about 30 health plan conversion foundations were endowed with billions of dollars between 1984 and 2006, irrevocably altering the health landscape. The unprecedented shift in assets from combined not-for-profit health plans, hospitals, and health systems was termed by researchers "the largest redeployment of charitable assets in U.S. history." Moreover, a system that had once consisted almost exclusively of not-for-profit plans became increasingly for-profit under names like WellPoint, Humana, and Health Net. Today, the number of enrollees in for-profit plans surpasses not-for-profits, 48 percent to 41 percent, according to HealthLeaders-InterStudy, which studies the segments of the health care industry. For 11 percent of enrollees, the health plan status is not known.
Some states required even merged companies to forward assets to charity. When Blue Cross Blue Shield of Illinois and Blue Cross Blue Shield of Texas merged in 1998, $10 million was given to Texas Healthy Kids, a not-for-profit that provides primary care to about 1.3 million uninsured Texas children.
Today, health plan conversion foundations flourish in 15 states and the District of Columbia, boasting assets of $9 billion. That's the amount Microsoft recently offered for Yahoo. The California Endowment, the largest conversion foundation (more than $3.5 billion in assets derived from the 1996 conversion of Blue Cross of California to WellPoint), ranks among the 12 largest foundations in the country, keeping company with the Bill and Melinda Gates Foundation with $37.3 billion and the Ford Foundation with $13.7 billion, the two largest.
State requirements
Many states require some or all conversion foundation assets to continue to be used charitably, usually relating to the original health organization's mission. In addition, like all foundations, plan foundations are designed to exist in perpetuity. Under federal law, they must distribute 5 percent of their endowments annually, including administrative costs. As a result, $450 million is dispensed yearly to support widely diverse causes under a broad interpretation of the word "health."
For example, the California Endowment and California HealthCare, sister foundations formed from the Blue Cross of California conversion, have forever changed the lives of needy in that state. In a program called One-e-App, they granted $11 million to groups that jet propelled enrollment in social welfare programs by turning cumbersome, ineffective, multiple 28-page written applications into a 30-minute, error-free, streamlined computer eligibility check, ensuring that far more people in that state receive the services that have long been available to them.
In contrast, the smallest health plan conversion foundation, Community Health Partnership in Portland, Ore., with a mere $1.3 million endowment, bought a washing machine for a newly bedridden woman who could no longer trek to a coin laundry. CHP also purchased a Plexiglas window for the family of a child headbanger who cut himself when he plunged through a glass window and required stitches.
"[Foundations] can spend the money on whatever they want within the bounds of the law. Federal and state laws are pretty broad," says Sacramento lawyer and former California Assemblyman Phillip Isenberg, who was directly involved in the formation of the California Endowment and California HealthCare Foundation.
To illustrate the fuzziness of their health missions, the Endowment for Health, formed from the 1999 sale of Blue Cross Blue Shield of New Hampshire to Anthem, borrowed from the World Health Organization in defining its mission as ". . . the state of complete physical, mental, and social well being, not merely the absence of disease or infirmity."
Most foundations bestow grants on those that specialize in the delivery of health care, according to a 2003 analysis of Blue Cross Blue Shield health plan conversion foundations conducted by LECG, a California-based organization that provides experts and testimony to governments and corporations.
For instance, the $130 million Healthcare Georgia Foundation gave $185,000 to a free clinic in Savannah targeting underinsured and underserved people. Clinic doctors and nurses treat 9,000 patients annually. The foundation was formed with assets from BlueCross BlueShield of Georgia's conversion to WellPoint. LECG concluded that to the extent that a Blue Cross conversion results in some people losing health insurance coverage, the foundations are likely to offset this with funding that provides direct medical care.
Foundations created from non-Blues support the provision of health services as well. The Health Foundation of Greater Indianapolis, with $30 million in assets, has given $6 million since 2001 for the salaries of nurse practitioners and physician assistants in 74 Indianapolis area elementary schools that could not afford school nurses. HFGI derives from the conversion of Metropolitan Health Council of Indianapolis to HealthAmerica.
But for the most part, foundation executives choose to define "health" broadly, providing grants to groups that prevent teen-age pregnancy, substance abuse, youth smoking, and violence.
By way of example, the California Wellness Foundation, formed from Health Net assets in 1992, administers the California Peace Prize, honoring unsung heroes working to curtail violence in California neighborhoods. One recipient of the $25,000 prize, Sahra Abdi, works with Somali and east African refugee mothers who have fled violent conditions in East Africa and may be suffering from health conditions that could make them prone to violence.
The California Endowment gave a $425,000 three-year grant to PolicyLink in Oakland to study the environmental factors that trigger asthma attacks in children, such as cockroaches and air pollution. PolicyLink is working to encourage schools to post daily air quality reports. It helps to file lawsuits against landlords to hold them accountable for slum housing conditions with the goal of keeping kids prone to asthma attacks out of emergency rooms.
Moreover, foundations fund a large proportion of health care research and demonstration projects, a task once largely within the realm of the government." In some cases, these foundations are the largest source of health funds outside of government," says Lauren LeRoy, PhD, president and CEO of Grantmakers in Health, a Washington, D.C. educational group serving health philanthropies. For instance, the Health Foundation of Greater Cincinnati with about $250 million in assets, most from the 1995 conversion of ChoiceCare to Humana, is the biggest financial supporter of the Health Policy Institute of Ohio. Health Policy provides nonpartisan information to state officials and is playing a key role in the reform debate.
Some foundations, like the Endowment for Health in New Hampshire and Maine Health Access Foundation, are the largest funders of health programs in their states.
Health foundation comparison
It is important to put conversion foundations in perspective. There are tens of thousands of U.S. foundations. A substantial number of these have at least a partial focus on health care, according to LECG researchers. The Bill and Melinda Gates and Robert Wood Johnson foundations alone, the country's largest private health funders, give more than $2 billion annually to health causes, reports the Foundation Center in Manhattan, a database of grantmakers and grantees. At $450 million in total annual giving, plan foundations are a small fraction.
However, plan foundations differ from national foundations in that their missions and their service areas are local. While the Gates foundation gave $1 million in June to reduce HIV risks in urban areas of China, Community Health Foundation of Western and Central New York gave $1 million to train 100 Buffalo area health care executives after recognizing the area had a shrinking labor and talent pool.
While it is universally agreed that some foundations do important work, others do not make a big difference, says Aaron Dorfman, executive director of the National Committee for Responsive Philanthropy. "There's a lot of mediocre funding of status-quo health programs that leave you saying 'So what?'"
Once formed, foundations can bypass public support and pretty much do as they please as long as no laws are broken. "All foundations operate remarkably free of accountability," says Dorfman of the National Committee for Responsive Philanthropy. "There's a low level, persistent rumbling to be more critical of foundations, but it's disorganized and imperfect," adds Isenberg, the former California assemblyman.
The first line of defense against private inurement, such as managers or board members enriching themselves, multiple conflict-of-interest transactions, diversion of donated funds for unrelated purposes, poor management practices and high administrative costs is the foundation bylaws. Then comes the foundation's board of directors, which enforces the bylaws, then the state attorney general and the IRS, which oversee the foundation's not-for-profit status.
Attorney general's turf
In virtually every jurisdiction, the attorney general represents the state and public interest in protecting charitable assets by overseeing not-for-profit corporations, either by statutory provision or common law, according to Ohio State University law professor Garry Jenkins, author of a 2007 research article published in the Georgia Law Review titled "Incorporation: Choice, Uniformity and Reform of Non Profit State Law." However, in most state attorney offices, there is one or fewer than one full-time-equivalent lawyer working on not-for-profit oversight. Seventeen states have no such lawyer.
That leaves the Internal Revenue Service as the primary regulator of not-for-profit behavior, and Jenkins says the IRS is understaffed and underfunded. "There is virtually no oversight," says Pablo Eisenberg, a Dorfman colleague who is cofounder of the National Committee for Responsive Philanthropy.
The last line of defense is consumer groups. "Consumers Union and Community Catalyst focused primarily on the formation of these foundations," says LeRoy of Grantmakers In Health.
"We don't have the resources to monitor these foundations actively," adds Laurie Sobel, JD, Consumers Union's senior staff lawyer, who has followed conversions for a decade.
Sobel says community advisory groups are associated with the foundations. "If a foundation was wildly off course, someone from a community advisory board would alert the attorney general," she says. "We have not been alerted to any abuses. Health plan foundations are more responsive to the community than many other types of foundations."
Community Catalyst Deputy Director Susan Sherry argues that there is a spotlight on conversion foundations, leaving them little room for malfeasance. "These are highly visible entities and subject to public scrutiny," she says. Her colleague, Michael Miller, Community Catalyst policy director, says the large foundations get attention while the small ones run under the radar. In essence, communities depend on the integrity of board members to take their duties seriously.
The biggest mistakes that foundations make are in the early years of operation, says David, formerly of California Wellness. "Most of the foundations when they are new have pressure to get the money out the door before they have a full staff and before their mission is established, so funding is scattershot. Any time people rush to do the process, they make mistakes."
David recalls committing $60 million over 10 years to take on youth violence as a public health issue at California Wellness. "It was bold, creative, and ambitious, and we tried to do it quickly." One of several groups that received funding was an amalgam of not-for-profits that banned together to do something about violence in Fresno, a hotbed of gang activity. They were ill equipped. "Despite the best of intentions, they faltered."
When the Community Health Foundation of Western and Central New York was in its infancy, it gave about $45,000 to a small arts organization that wanted to deliver plays in schools on health topics, such as teaching children the importance of hand washing. "We thought they had a closer relationship with schools than they had. They couldn't create all the plays and couldn't get into the schools," says Ann Monroe, Community's president.
Lax monitoring
In the past, foundations have been lax in monitoring grantees, a situation that has slowly changed since the Sarbanes-Oxley Act of 2002. "There is a notable lack of systemic analysis of foundations on the effectiveness of their grantmaking practices," wrote the authors of the 2003 LECG report on Blue Cross conversion health plan foundations. However, for the first time last year, the Missouri Foundation for Health hired a full-time program evaluator. California Endowment gave $3.2 million to Oakland-based Samuels & Associates to monitor its childhood obesity grants and program effectiveness. Another evaluator is Philliber Research Associates in Accord, N.Y., which conducted an evaluation of the Teenage Pregnancy Prevention Initiative for the California Wellness Foundation.
Still, "In most cases, what the foundations do to determine how successful their programs are is not as rigorous as it should be," gripes Dorfman of the Committee for Responsive Philanthropy.
A flurry of foundations formed in the 1980s and 1990s, but few in recent years.
"The conversion phenomenon has slowed," says Fishman, the Pace University law professor. Much of that has to do with more intense attention to conversions by regulators, providers, and consumers. "Before this became a phenomenon, conversions took place with little outside attention," explains LeRoy, president of Grantmakers in Health. "This sometimes led to the undervaluation of assets. That's when Consumers Union and Community Catalyst got involved." Spurred by the these consumer groups, many states passed legislation allowing greater oversight, requiring public hearings, mandating fair market valuation and enhancing the authority of the attorney general.
Happy ending
Do foundations generate more in community benefits than not-for-profit health plans can provide through low cost insurance to the uninsurable? Gary Mendoza thinks so. Mendoza served as California's commissioner of corporations during the 1996 transfer of assets from Blue Cross of California into the California Endowment and California HealthCare foundations.
"Foundations have more freedom and flexibility to fill in the gaps in health care than not-for-profit plans," he says. "Plans can't really do much charitable work because it undercuts their financial viability and puts them at a competitive disadvantage."
Dorman of the National Committee for Responsive Philanthropy adds, "Consumers did not get a raw deal when foundations formed because the entities as not-for-profits were not necessarily delivering much more community benefit than they are as for-profits. In cases where the conversion foundation is well run, there has been a net benefit for communities."
While some foundations do important work, others don't make a big difference, says Aaron Dorfman of the National Committee for Responsive Philanthropy.
Health Plan Conversion Foundations by Assets
Foundation
Benefactor
Grant focus
*Assets
Inception year
California Endowment,
Los Angeles, Calif.
Blue Cross of California
to WellPoint
Access, diversity, cultural
competency, health disparity
$3.5 billion
1996
Missouri Foundation for Health,
St. Louis, Mo.
Blue Cross Blue Shield
of Missouri to RightChoice Managed Care
Public health, youth immunizations, public policy
$1.2 billion
2000
California Wellness Foundation, Woodland Hills, Calif.
Health Net of California to for-profit status
Health profession diversity, violence prevention, environmental health
$1.1 billion
1992
California HealthCare Foundation, Oakland, Calif.
Blue Cross of California to WellPoint
Chronic disease, hospital and nursing homes, health insurance and public financing
$850 million
1996
New York State Health Foundation, New York, N.Y.
Empire Blue Cross Blue Shield to WellChoice Inc.
Coverage, access, public health
$270 million
2002
Health Foundation of Greater
Cincinnati, Cincinnati, Ohio
ChoiceCare to Humana
Substance abuse, severe mental illness
$249 million
1997
Greater Rochester Health Foundation, Rochester, N.Y.
Preferred Care to MVP Health Plan
Health of poverty-ridden, prevention
$205 million
1985
Sierra Foundation,
Sacramento, Calif.
Foundation Health Plan to Health Net of California
Extending care to underserved
$174 million
1984
Caring for Colorado Foundation, Denver, Colo.
Blue Cross Blue Shield of Colorado to Anthem Insurance
Health infrastructure, emerging community issues
$162 million
1999
HealthCare Foundation of Georgia, Atlanta, Ga.
BlueCross BlueShield
of Georgia to WellPoint
Access, health disparities
$129 million
1999
Archstone Foundation,
Long Beach, Calif.
Family Health Plan
to Pacificare
Elder abuse, end of life, fall
prevention
$117 million
1985
Maine Health Access Foundation,
Augusta, Maine
Blue Cross Blue Shield
of Maine to Anthem
Access for uninsured and underserved
$113 million
2001
Sunflower Foundation: Health Care for Kansans, Topeka, Kan.
Blue Cross & Blue Shield
of Kansas to Anthem
Access, healthy lifestyles
$102 million
2000
Community Health Foundation of Western and Central New York,
Buffalo, N.Y.
Excellus BlueCross/Blue Shield and Univera Health Plan merger
Elder care, access for low income children
$100 million
2001
Endowment for Health,
Concord, N.H.
Blue Cross & Blue Shield of New Hampshire to Anthem
Access, oral health
$100 million
1999
Northwest Health Foundation,
Portland, Ore.
Physicians Association of Clackamas County to Health Source
Access, youth mental health,
improving nurse workforce
$90 million
1997
Alliance Healthcare Foundation
San Diego, Calif.
Community Care Network
to Value Health
Access, mental health, community health
$80 million
1988
Columbus Medical Association
Foundation, Columbus, Ohio
Physicians Health Plan
of Central Ohio to United
Health improvement
$74 million
1958 founded;
1992 health plan funded
Health Foundation of Central
Massachusetts Inc.,
Worcester, Mass.
Central Mass. Health Care
to HealthSource of New Hampshire
Oral health, child abuse,
children's mental health
$60 million
1999
Foundation for a Healthy Kentucky, Louisville, Ky.
Blue Cross Blue Shield of Kentucky to Anthem
Access, mental health, nutrition, fitness, tobacco and substance abuse
$56 million
2001
Universal Health Care Foundation, Meriden, Conn.
Blue Cross & Blue Shield of Connecticut to Anthem
Health advocacy
$51 million
2000
Consumer Health Foundation,
Washington, D.C.
Group Health Association to Humana
Access, AIDS, health disparities
$42 million
1994
Connecticut Health Foundation,
New Britain, Conn.
ConnectiCare to for-profit
Oral health, children's mental health, racial disparities in health
$30 million
1999
Health Foundation of Greater
Indianapolis, Indianapolis, Ind.
Metropolitan Health Council to HealthAmerica
HIV/AIDS advocacy/prevention, access, school health and
obesity
$30 million
1985
Con Alma Health Foundation,
Santa Fe, N.M.
Blue Cross & Blue Shield of New Mexico to Health Care Service Corp.
Access
$29 million
2001
Anthem Foundation of Ohio,
Cincinnati, Ohio
Community Insurance Co. to Anthem
Oral health, family violence,
indigent health
$25 million
1999
HNHfoundation,
Concord, N.H.
New Hampshire Blue Cross & Blue Shield to Matthew Thornton Health Plan
Children's health, promotion healthy lifestyles
$24 million
1997
Georgia Health Foundation,
Atlanta, Ga.
Georgia Medical Plan to Cigna
Access, education, preventive care
$9 million
1985
Prime Health Foundation,
Kansas City, Mo.
Prime Health Plan to Humana
Health care education, disease management
$6 million
1989
Greater St. Louis Health Foundation, Saint Louis, Mo.
Group Health Plan of Greater St. Louis to Group Health Plan
Health promotion, illness
prevention
$4.5 million
1985
Community Health Partnership,
Portland, Ore.
Health Choice to Benova
Access for uninsured and underinsured
$1.4 million
1999
*Source: Grantmakers in Health October 2007 report, "Findings from the 2006 Survey of Foundations Formed from Health Care Conversions," and others
*Assets rounded off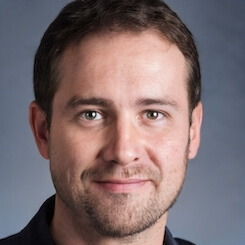 Paul Lendner ist ein praktizierender Experte im Bereich Gesundheit, Medizin und Fitness. Er schreibt bereits seit über 5 Jahren für das Managed Care Mag. Mit seinen Artikeln, die einen einzigartigen Expertenstatus nachweisen, liefert er unseren Lesern nicht nur Mehrwert, sondern auch Hilfestellung bei ihren Problemen.