Train an in-house team to help make the transition smooth by determining who is affected, and how
ICD-10 is coming, and some health plans are already planning how they will implement the system, training staff members, working with programmers, and looking at every aspect of their operation to make sure that they will be in great shape when the Oct. 1, 2013, compliance deadline rolls around.
On the other end of the spectrum are the organizations that assume that they have plenty of time. If other major changes to our systems, such as Y2K and HIPAA (Health Insurance Portability and Accountability Act of 1996), have shown us anything it's that it is better to get started early. As rules and regulations are tweaked during the process, your implementation can also be tweaked. Let's look at the rule and how you can gear up.
Background
On Jan. 16, the Department of Health and Human Services (HHS) released the final rule for the adoption of ICD-10-CM and ICD-10-PCS as replacements for ICD-9-CM Volumes 1, 2, and 3 under the HIPAA Code Sets regulations. Claims submitted for a date of service on or after Oct. 1, 2013 require the new ICD-10 codes be used. Systems must be able to handle both ICD-9-CM and ICD-10-CM/ICD-10-PCS codes for some time following the implementation, to accommodate the various dates of service.
This will improve the ability to easily convert narrative into data for reporting purposes, provide better detail in definition of diagnoses and services, and enhance the ability to analyze claims and data. It will also put us on a level playing field with most other countries for data analysis (the United States is one of the few developed countries that has not yet changed to ICD-10).
This transition does not affect the use of CPT or HCPCS level II codes, which still will be used as assigned under the HIPAA Code Sets regulations.
Approved code sets under HIPAA
Code Set
Description
Length
Purpose
Current Procedural Terminology (CPT-4)
Maintained by the American Medical Association (AMA)
Five-digit numeric
Used for reporting physicians' professional services.
HCPCS
Maintained by the Centers for Medicare and Medicaid Services (CMS)
Five-digit alphanumeric
Used for reporting ancillary services, items, and procedures. J codes are a commonly used HCPCS code, used to describe drugs provided in the facility or office setting.
ICD-9-CM
Maintained jointly by the National Center for Health Statistics and CMS
Three- to five-digit alphanumeric
Volumes 1 & 2 are used for reporting diagnosis codes in all care settings. Volume 3 is used for reporting procedures in the IP acute care setting. These are the systems that are being replaced by ICD-10-CM and ICD-10-PCS in 2013.
Current Dental Terminology (CDT)
Maintained by the American Dental Association
Five-digit alpha-numeric
Used for reporting dental services — only updated once every five years typically.
National Drug Codes (NDC)
Maintained by the Food and Drug Administration
Ten-digit, three-segment numeric
Used for reporting drugs and biologics — mainly by retail pharmacies, but used in other settings to a limited extent.
If there is one word that can best describe the difference between ICD-9-CM and ICD-10-CM/PCS, that word is granularity, by which we mean the ability to describe something in minute detail. For example, in ICD-9-CM, there are nine codes to describe a pressure ulcer based on general location, with an additional six codes added in 2009 to be used as secondary diagnoses to describe the stage of the ulcer.
Today: 4010

Current HIPAA Standard
Procedure and Diagnosis Codes
Electronic Transaction Version
Not capable of handling ICD-10

Tomorrow: 5010

Allows for ICD-10 Procedure and Diagnosis Codes in HIPAA
Standard Electronic Transactions

Today: ICD-9
Tomorrow: ICD-10
ICD-9-CM (Diagnosis)
5 digits
(e.g., 821.01 — Closed fracture of shaft of femur)
14,000 codes
ICD-10-CM (Diagnosis)
6 alphanumeric with qualifier
(e.g., S72.344 — Displaced spiral fracture of shaft of right femur)
68,000 codes
ICD-9-CM (Procedure)
3-5 digits
(e.g., 47.01 — laparoscopic appendectomy)
3,000 codes
ICD-10-PCS (Procedure)
7 alphanumeric
(e.g., ODTJ4ZZ — Laparoscopic appendectomy)
87,000 codes
ICD-10-CM has 125 codes to describe these same pressure ulcers, based on specific location and stage. As you might imagine, this granularity will provide health plans with a great deal more information than previously available from the codes themselves. To get that level of information now, a copy of the notes or reports from the provider would be required. This does pose a challenge on the provider side: A higher and more specific level of documentation will be required to assign the more granular codes. Although providers could use less specific diagnoses, coding guidelines state that the most specific diagnoses must be coded, thereby making a less specific code inappropriate. Also, just as coding itself becomes more granular, so will health plans' medical policies, which will require more specific codes in order to receive payment for items and services.
Also on Jan. 16, 2009, HHS published the final rule for an update to the standards for electronic transactions under HIPAA, which will move the industry from the current X12 standard (version 4010/4010A1) to version 5010 for many health care transactions and to version D.0 for pharmacy transactions. The deadline for changing is Jan. 1, 2012.
The rationale for making both of these significant changes at the same time had to do mainly with logistics. Version 4010/4010A1 cannot accommodate the greatly-expanded ICD-10 code set, so to be prepared for implementation of those new codes, a change also needed to be made to the electronic transactions.
Where to start?
To be ready by 2013, health plans should start the planning stages as soon as possible. Think about the main areas that will be affected by the transition and put together a team from those areas to work on this project.
The first task for your new ICD-10 project team is to learn as much as it can about the new codes. Create your own internal experts on ICD-10, and rely on them over the next few years. You may wish to bring in a consultant to help you provide this training, or look to professional organizations that certify medical coders to assist you with this task.
After you've trained your team, create a plan to build some general ICD-10 awareness in your organization, because health plans are large entities, and it is impossible for managers to know every nook and cranny where codes may be used. This encourages your staff members to come to the team with areas of concern about ICD-10, instead of the team having to seek out every potential issue.
You must communicate with doctors. Many health plans have already seen that providers are looking to them for help in preparing for ICD-10, so having your provider-relations staff prepared in advance to deal with that request is key. You don't want to be committed to assistance that you won't be able to provide.
Also, by creating these strategies up front and getting a solid plan for how you proceed, you can keep senior management well informed, as it will most likely be responsible for allocating funding and resources to this project.
Create a governance structure, so that everyone involved is clear on who is responsible for making final decisions on things such as policy and budget.
Create committee structures for each pertinent area, such as a senior steering committee, training committee, IT committee, and so on.
Put together charters for the committees, with roles of the members, purpose, objectives, a scope of work, and whatever else may be needed to keep the committee on task and on target. You'll also want to begin to contact your vendors and trading partners at this time, to begin to find out what their plans are for ICD-10 implementation and how their plans will dovetail with yours.
A great next step is to assess the effect of the transition. How will ICD-10 affect various departments? Survey managers in each department. How are diagnosis and procedure codes used in that area? What will be the affected systems and applications? What vendors do they use that might be affected as well? What issues specific to their unit do they foresee with the transition? When this information is gathered, it can assist the project team in determining next steps, setting priorities, and developing budget for the project.
Road map
You've put together a great team of professionals to work on this task, and assessed how it will affect your organization. The next step is to build a plan. This plan should include a strategy for change. It should estimate the duration, scope, effort, effect, and risks, and include a cost-benefit analysis. It should also take into account any overlap with the transition to X12 Version 5010.
This plan will need to be a dynamic document, changing as more is learned about the effects of ICD-10 and as new technologies and operational strategies are tested. This will give you a base to work from, and help to keep your committees on task.
Yes, there are a few years before we are required to make the ICD-10 switch, and these are just a few activities to get your organization geared up. We have the time, so why not take advantage of it?
Jillian Harrington, MHA, is president & CEO of ComplyCode, a health care compliance consulting firm based in Binghamton, N.Y. She has more than 15 years of experience in health care and is a member of many professional organizations. She speaks frequently at regional and national conferences. Contact her at jharrington@complycode.com
---
Our most popular topics on Managedcaremag.com
---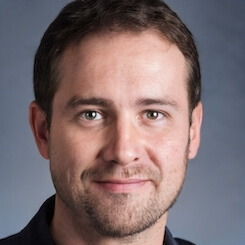 Paul Lendner ist ein praktizierender Experte im Bereich Gesundheit, Medizin und Fitness. Er schreibt bereits seit über 5 Jahren für das Managed Care Mag. Mit seinen Artikeln, die einen einzigartigen Expertenstatus nachweisen, liefert er unseren Lesern nicht nur Mehrwert, sondern auch Hilfestellung bei ihren Problemen.