Educating members about Medicare Part D saves patients a lot of anguish and payers a lot of money
Londoners are very familiar with the expression "mind the gap," a warning to subway passengers of the sometimes large gap between the train door and the station platform. On this side of the Atlantic, it could aptly apply to many Medicare beneficiaries who could be risking their health by not taking the precautionary steps necessary to avoid or delay reaching the Medicare prescription plan coverage gap.
According to the Kaiser Family Foundation, 3 million Medicare beneficiaries reached the coverage gap in 2007, double the number who reached the gap in 2006.
Being unprepared for the coverage gap can lead enrollees down a dangerous path of noncompliance, with patients cutting back on their medications or forgoing them altogether — behaviors that put them at greater risk for higher health care costs and poor clinical outcomes like increased hospitalizations. Health plans also feel the effects, with their medical costs increasing as a result of their members' actions. Effectively communicating with members about the coverage gap can help avoid such scenarios. By doing so, health plans not only change behaviors but also improve plan satisfaction and retention.
Gap in care
Evidence shows that Medicare beneficiaries are reaching the coverage gap earlier in the year and spending more time in it than they were during the first years of Part D. According to Medco research, 20 percent of Medicare enrollees reached the gap by July 2007, and by December, nearly half were in the gap or in the catastrophic coverage phase. Wolters Kluwer Health found that beneficiaries spent an average of 35 more days in the coverage gap last year than they did in 2006.
For health plans, the coverage gap presents inherent risks because of medication noncompliance when members fall into the noncovered period. The Wolters Kluwer Health report shows that when faced with increased costs for their medications, many enrollees took prescription decisions into their own hands, with 16 percent discontinuing therapy. And the longer beneficiaries remain in the coverage gap, the more prone they are to become nonadherent with their medication regimen.
A Medco analysis of patient compliance by beneficiaries using cholesterol-lowering statin medications in different stages of the Medicare benefit found that beneficiaries in the coverage gap were nearly twice as likely to stop taking their medications as those in the initial phase of coverage.
For patients and health plans, the impact of noncompliance can be costly. For example, not remaining compliant with cholesterol-lowering medications can lead to increased risk of heart attack or stroke, resulting in significant hospitalization costs. Compliance is also essential for reducing costs for diabetes patients. A study in the journal Medical Care found that for every $1 spent on medications for diabetes, patients saved $7 in disease-related medical costs.
Improved compliance
Interestingly, the Medco analysis did show that those using a generic statin were more likely to take their medications continuously than those using brand-name medications. Another study published in the Archives of Internal Medicine confirms that using generic drugs as the primary course of therapy can help improve compliance, showing that patients who took a generic drug had close to a 13 percent increase in drug therapy adherence compared to patients who took brand name third-tier drugs covered by their plan.
The cost difference between generics and brand name drugs for patients in the coverage gap can be significant. The average cost of 30 days of branded therapy of lipid-lowering medications for standard eligible patients is $30.89 versus $7.06 for a generic. Yet in the coverage gap, this increases to $88.44 for brands and $16.19 for generics. Encouraging members to use generics as the initial course of therapy will not only delay their entry into the coverage gap, but also lessen the economic burden once they reach the gap, making it more likely they will stay adherent.
There is a tremendous amount of misunderstanding among Medicare beneficiaries about how the Medicare Part D plan works. According to Medco's research on coverage gap knowledge, while a majority of enrollees are aware of the gap, they don't fully understand the specifics. Many are unaware that total cost of their medication — including both their copayment and the balance of the cost of the medication paid by the plan — counts toward the $2,510 threshold before coverage gap entry. Because of this basic misunderstanding of the way the plan works, an unpleasant surprise becomes inevitable when the beneficiary reaches the gap far sooner than expected.
Much as in the London subway, proactive communication is key to helping beneficiaries understand and delay the coverage gap. In a survey of 1,000 Medicare beneficiaries, 78 percent said they felt that it was important for their health plan to communicate how to save on prescription drug costs as a way to delay reaching the gap. In addition, a majority indicated that programs alerting them to their proximity to the gap were significant factors in their decision to continue coverage with that organization for the next plan year.
Additional research by Medco shows that fewer than half of retirees use all the available tools at their disposal to save money on their medications, and nearly 1 in 4 claim to use very few to none of the cost savings tools available to cut their medication expenses.
To protect against incurring avoidable costs and the wrath of dissatisfied members, health plans should consider a communications strategy that fully educates members on gap specifics, alerts them when they are approaching the gap, and makes a clear case for the use of generics and mail order to reduce costs so as to defer entry into the gap and remain adherent to their medication regimen.
Plans should also work to educate beneficiaries on the dangers of failure to comply with medication regimens and the dangers of abruptly stopping therapy without guidance from their physician.
Providing members with personalized information on how much they can save is another useful option.
In the case of generics, simplicity is the key to successfully affecting member behavior. Providing prescription forms that members can take to their physician and offering to contact the doctor on their behalf can increase the likelihood that their brand name prescriptions will be switched to a generic.
Awareness programs
Health plans can also take a proactive approach, such as coverage gap awareness programs that use mailings and phone calls to alert members of their proximity to the gap long before they reach it, as well as provide updates on coverage gap status whenever a member contacts customer service for any reason.
This also creates an opportunity to engage the member on cost-saving options that can help delay their entry into the gap.
Actively keeping members apprised of their status and minimizing the financial effect once a beneficiary reaches the gap can help members remain compliant with their medication regimen and ultimately help to reduce costs for both the member and the health plan.
---
Our most popular topics on Managedcaremag.com
---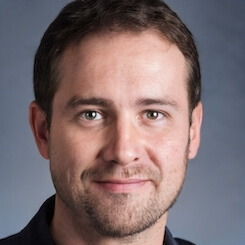 Paul Lendner ist ein praktizierender Experte im Bereich Gesundheit, Medizin und Fitness. Er schreibt bereits seit über 5 Jahren für das Managed Care Mag. Mit seinen Artikeln, die einen einzigartigen Expertenstatus nachweisen, liefert er unseren Lesern nicht nur Mehrwert, sondern auch Hilfestellung bei ihren Problemen.