Health plans continue to push patients towards off-label use of pain relievers and alternative treatments for symptom pain
About 10 million people suffer from fibromyalgia, a painful, persistent, and incurable disease that for too many years many physicians believed was entirely psychological.
"There has always been a lot of misunderstanding about the disease, making it hard for patients to receive the help they need," says Lynne Matallana, president and founder of the not-for-profit National Fibromyalgia Association (NFA). "But that is changing. Today more is known about the disease, and with the FDA approval of specific drugs for treatment, we hope insurers will make the drugs accessible and affordable."
People with fibromyalgia typically have turned to opioids, antidepressants, muscle relaxants, and sleep medications — treatments with often limited effect. In June 2007, pregabalin (Lyrica) became the first FDA-approved drug specifically for treating fibromyalgia. Then this June, duloxetine hydrochloride (Cymbalta) became the second. Lyrica and Cymbalta do a better job of reducing pain and improving functionality in people with fibromyalgia than most off-label drugs, says Jeffrey Siegel, MD, clinical team leader in the FDA's division of anesthesia, analgesia, and rheumatology products.
A real disease
In what may be the most significant finding yet, a study in the November 2008 issue of the Journal of Nuclear Medicine concluded that fibromyalgia is related to abnormalities of blood flow in the brain. Researchers studied 20 women diagnosed with fibromyalgia and 10 healthy women as a control group. The participants responded to questionnaires to determine levels of pain, disability, anxiety, and depression. Using single photon emission computed tomography (SPECT), researchers in France detected functional abnormalities in regions within the brains of patients diagnosed with fibromyalgia, "reinforcing the idea that symptoms of the disorder are related to a dysfunction in those parts of the brain where pain is processed." The abnormalities were directly correlated with the severity of the disease.
"Fibromyalgia may be related to a global dysfunction of cerebral pain processing," says study author Eric Guedj, MD, of Centre Hospitalo-Universitaire de la Timone, in Marseille, France. "We found that these functional abnormalities were independent of anxiety and depression status. This study demonstrates that these patients exhibit modifications of brain perfusion not found in healthy subjects and reinforces the idea that fibromyalgia is a real disease." According to the FDA's position paper on fibromyalgia, its sufferers appear to experience pain differently from other people.
The American College of Rheumatology diagnostic criteria for fibromyalgia include a history of widespread pain in all four quadrants of the body for a minimum duration of three months, and pain in at least 11 of 18 designated tender points when a specified amount of pressure is applied. The ACR lists additional symptoms: moderate to severe fatigue; problems with cognitive functioning, memory and concentration; stiffness, and disordered sleep.
"One of the challenges is that fibromyalgia hasn't always been recognized as a specific illness," says the FDA's Siegel. "The ACR criteria is a step forward in helping more people understand how to recognize the symptoms and how to treat them. These two drugs mark an additional, important step. Treatment with Lyrica or Cymbalta reduces the level of pain experienced by some fibromyalgia patients."
FDA officials say that the mechanism by which the two approved drugs produce their effects is unknown. "Some data suggest the drugs affect the release of neurotransmitters in the brain. Neurotransmitters are chemicals that transmit signals from one neuron to another," says Siegel.
Lyrica was previously approved to treat seizures and pain from damaged nerves that can happen in people with diabetes (diabetic peripheral neuropathy) and in those who develop pain following the rash of shingles. Cymbalta was previously approved to treat depression, anxiety, and diabetic peripheral neuropathy.
Both drugs have side effects. Lyrica's include sleepiness, dizziness, blurry vision, weight gain, trouble concentrating, swelling of the hands and feet, and dry mouth. Cymbalta, which is an antidepressant, may increase the risk of suicidal thinking and behavior in people, according to the FDA. Both drugs treat fibromyalgia's symptoms, rather than cure the disease.
Off-label push
One factor working against insurance approval is that the effect of the two drugs on sufferers varies widely. When either drug is designated as a preferred brand (generally with a $10 to $30 copayment) for a fibromyalgia diagnosis, it is usually with a step requirement. Plans tend to steer patients to off-label use of other pain relievers or to alternative treatments such as relaxation techniques, physical therapy, biofeedback, and other cognitive therapies.
The integrated treatment approach favored by most plans is not bad, according to the American Pain Society's fibromyalgia pain management guideline panel, which issued treatment guidelines in 2005. "Because its impact can be so pervasive, management of the syndrome should be holistic and multidisciplinary and employ both pharmacologic and nonpharmacologic strategies," says panel co-chair Carol S. Burckhardt, PhD, RN, professor of psychiatric and mental health nursing at Oregon Health and Science University.
Many fibromyalgia sufferers say they find it difficult to get the medications they need or to find a doctor to help them get the right therapy. "We feel some insurers make it difficult for patients to get these medications that the patients will just go away," says Matallana.
A recent NFA survey found that about a third of physicians classify the condition as an autoimmune disease or a type of arthritis, although clinical evidence does not support those classifications. In fact, the NFA found that less than 20 percent of patients are correctly diagnosed early in their treatment. When the NFA asked members if they had difficulty getting medication or finding a knowledgeable physician, 800 responded affirmatively within the first week. "We need to convince insurers that by getting a diagnosis and treatment, we are actually reducing overall health costs," says Matallana.
Diagnosis is made through physical examination because fibromyalgia cannot be detected by an X-ray or a blood test, although the French study may help that. The cause of fibromyalgia is a mystery, according to the NFA. Some researchers have concluded that a physical trauma, may act as a trigger. Other research suggests a genetic component because it is often seen in families, among siblings or mothers and their children. Some researchers conclude that a central nervous system disorder is the underlying mechanism, and recent studies have suggested that patients have a generalized disturbance in pain processing that results in what the ACR refers to as "pain amplification," that is, fibromyalgia patients experience pain in response to stimuli that would not be painful in healthy people.
---
Our most popular topics on Managedcaremag.com
---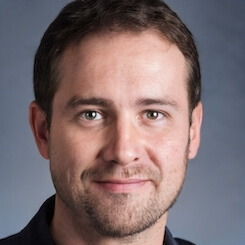 Paul Lendner ist ein praktizierender Experte im Bereich Gesundheit, Medizin und Fitness. Er schreibt bereits seit über 5 Jahren für das Managed Care Mag. Mit seinen Artikeln, die einen einzigartigen Expertenstatus nachweisen, liefert er unseren Lesern nicht nur Mehrwert, sondern auch Hilfestellung bei ihren Problemen.