MANAGED CARE July 2009. ©MediMedia USA
Want to Change Patients' Behavior? Look to the Internet
Patients are responding to online programs that help them improve or maintain their health and become better consumers
Health insurers face ever-changing expectations from their primary customers — employers — and one challenge that has been tough to meet is getting consumer buy-in on wellness and health promotion. In some cases, employers go around their health plan to vendors that offer new approaches.
"Employers are expecting that health plans and providers will do the lion's share of the work in motivating employees to be more proactive about health care choices and decisions," says David Lansky, PhD, CEO of the Pacific Business Group on Health. "Their frustration is that they don't see this working very well, and health insurance costs keep going up. So they have turned to wellness and disease management companies as add-on services for what they think health plans and doctors should be doing routinely."
The Center for Health System Change looked at the problems with engaging patients and reported that strategies such as consumer-directed health plans with cost sharing provisions, cost and quality transparency efforts, wellness programs, and disease management programs have had limited success.
Experts say that first-generation efforts by health insurers to engage patients were blunt instruments. Tactics like generic patient reminders, standard-script telephone calls, and dissemination of off-the-shelf educational materials were often viewed by consumers as monitoring or supervising their care, rather than supporting them and encouraging them.
In addition, cost-sharing strategies were criticized for giving patients incentive to forego services and medications instead of choosing cost-effective providers. Also, information to help patients evaluate providers was often irrelevant because it was not specific to the patient's medical problem.
Yet considerable hope is pinned to greater involvement of consumers in making cost, quality, and utilization decisions about their health care. "Going through the consumer is the last stop en route to any lasting improvements in the health system," says Lansky.
Consumers must be engaged on three fronts: health promotion, including chronic disease management; making informed treatment choices for acute conditions; and choosing cost-effective providers. That's a tall order.
Changing behavior
Progress is being made in finding smarter approaches to change health behaviors or manage chronic diseases. Experts say that subjective tactics are giving way to evidence-based approaches and that the Internet is emerging as the vehicle to connect consumers with these approaches. Theories on behavior change have existed for years and several care management companies use them in their health and wellness programs.
One of these new patient-engagement approaches incorporates the transtheoretical model (TTM), which draws from several change theories. Researchers at the University of Rhode Island developed the transtheoretical model beginning in 1979. It incorporates several different theories of psychotherapy, hence the name "transtheoretical."
A company called Pro-Change Behavior Systems, founded in 1998 by researchers at the University of Rhode Island, has developed an Internet-based behavior change application based on the TTM, called the Lifestyle Management Program Suite.
It has programs for smoking cessation, stress management, weight management, depression prevention, exercise, and medication adherence for hypertension and for high cholesterol. This application has been adopted by several care management vendors as the core of their health promotion programs. "It is an interactive program that guides the user through the five stages of change," says Kerry Evers, PhD, senior vice president.
The stages are precontemplation, contemplation, preparation, action, and maintenance.
The software is an expert system where pathways to stimulate change are determined dynamically. The software interprets user responses and tailors its next action to that user input.
"The key to the program is figuring what intervention message to give the participant at a particular point in time," says Evers. "If the program determines that the user has made some changes, it will encourage further changes or reinforce past action based on the science and statistical decision making."
For example, if a participant indicates that he sought information about a health problem it will reinforce that step and encourage the next step.
The key challenge is to get the participant to agree to change behavior, even if he does not think he is ready for change. "The research shows that for consumers who are not planning to change, one key intervention component is assessing what benefits might be important to them and providing information on those personal benefits," says Evers.
"The research says that the key to getting buy-in from consumers when they are not planning to change is assessing what benefits might be important to them and providing information on those personal benefits," says Evers.
"In a clinical trial for our stress management program, 60 percent of participants started effectively managing their stress," says Evers. These results can be obtained from three interactive sessions, for a total of one to one and a half hours, over a six-month period.
Recruitment is important. "For employers, the culture of the organization, executive level support, quality of messaging to employees, and incentives are all very important," says Evers. She explains that while there are mixed results on the effectiveness and use of incentives, this is currently a major focus area for the field.
Stanford patient ed
Pro-Change Behavior Systems got the gold in URAC's 2009 Best Practices In Health Care Consumer Empowerment and Protection awards. John DuMoulin, a URAC VP, says that URAC found widespread use of Pro-Change's Internet-based transtheoretical model programs.
A slightly different Internet approach has been developed at the Stanford [University] Patient Education Center. It has been working on chronic disease self-management courses for arthritis, heart disease, diabetes, and cancer for 30 years. These courses started as small-group sessions in community settings, often by hospitals. They have been used in 17 foreign countries and in hospitals operated by Kaiser Permanente and Group Health Cooperative in Seattle.
Recently, Stanford developed an Internet version of the courses, following the format of its classroom program. The Internet course is led by an actual instructor, and the participants interact online.
For example, the Internet chronic disease self-management course covers heart disease, lung disease, and type 2 diabetes. The online instructor has one of these conditions and leads group interactions that motivate and instruct participants in behaviors to improve their health.
"Our programs are based upon self-efficacy theory, which says that the strength of one's belief that he can do something is a good predictor of his motivation and potential for success," says Kate Lorig, RN, DrPH, the center's director.
The self-management program teaches people to set goals and manage their health in three areas: medical management, such as medication adherence or diet; role management, which is solving problems, making decisions, and accomplishing goals; and emotional management, which is responding to emotional ups and downs, including depression.
"Negative and problematic emotions are very common and are a major reason that people don't change their behavior," Lorig says.
All Stanford programs have been evaluated for effectiveness in large randomized controlled trials before they are released, she adds.
Pro-Change Behavior Systems and Stanford license their products to vendors, and those vendors often package these programs with other services, so information on the cost per participant is hard to determine.
There are limited published results for Internet-based behavior change programs, largely because they are new, as are employer-based wellness programs.
One worksite-based clinical trial compared the Pro-Change TTM programs to two other health promotion strategies — motivational interviewing, and health risk assessment plus intervention. The focus was to determine which interventions helped employees move away from risks such as inactivity, obesity, stress, and smoking.
Significant results
The results at six months showed that motivational interviewing and Internet-based TTM tailored programs both had statistically significant results in meeting risk criteria for stress and exercise. There were no statistically significant differences between motivational interviewing and TTM (Prochaska 2008). The study did not measure changes in the utilization or cost of health care services. Proponents of Internet intervention tout its cost advantage over motivational interviewing.
The Internet is also being used to help consumers with more complex concerns, like evaluating acute care treatment choices. The American Cancer Society (ACS) invites consumers to its Web site to use an interactive decision-support tool that solicits information about their cancer and their preferences and helps them evaluate alternatives such as surgery, chemotherapy, or radiation.
The software is from Nexcura, a health information company owned by Thomson Reuters. The visitors to the ACS site tend to be aggressive information seekers who demonstrate their willingness to rely on the ACS site and the Internet by creating an online account with personal information.
The tool also requires some work from the user. "The first section for a new user usually takes 20 to 30 minutes to complete," says Alicia Moffat, Nexcura's VP for operations. "The visitors to the ACS site as a whole are highly motivated; we have found that the drop-off rate is only 40 percent to 50 percent." In contrast, says Moffat, drop-off can be as high as 80 percent in a commercial site with online tools.
Cigna has been able to get members of its consumer-directed health plans to use online tools to evaluate and select high quality, cost-effective providers.
"Sixty percent of CDHP members have signed up to use our transparency tools; this compares to 30 percent in our HMO and PPO plans," says Jeffrey Kang, MD, Cigna's CMO.
"The number of people consulting our online cost comparison tools, which were separate until integrated with Care Connections, has increased dramatically in just one fiscal quarter," says Kang. "For example, the number of people comparing hospital and/or facility costs for cardiac catheterization increased more than 50 percent."
"People pricing colonoscopies online increased nearly 40 percent, and those comparing costs for MRIs and CAT scans jumped more than 35 percent," reports Joe Mondy, assistant vice president for IT communications at Cigna. Cigna reports that 55,000 members visit its Care Connections Web site each day.
Mondy says that Cigna's tools have become interactive and that information on providers' fees appears next to information on providers' quality. Other companies' Web sites and public sites do not integrate fee and quality information; consumers must go to separate locations to find this information, he says.
Style or substance
"Health insurers have viewed health promotion programs as a marketing tool, so they tend to have gone with things that are sexy or flashy," says Lorig. "With rare exceptions, they have not gone with programs that are evidence-based."
Evers shares this view: "There is extensive research on behavior change that is directly applicable to health behaviors and this knowledge has been built into effective programs."
Lorig also says that insurers have followed a one-size-fits-all approach, "but these are opt-in programs, and when you want people to opt in, you have to offer them choices."
He adds: "Tailoring is in vogue, but the health plans say, I have learned something about you and I will tell you what you should do. Health promotion or disease management programs need to let participants tailor their goals and the process for getting there. We found that patients are the best judges of what they can accomplish."
That is the essence of the latest Internet-based programs.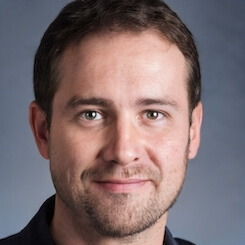 Paul Lendner ist ein praktizierender Experte im Bereich Gesundheit, Medizin und Fitness. Er schreibt bereits seit über 5 Jahren für das Managed Care Mag. Mit seinen Artikeln, die einen einzigartigen Expertenstatus nachweisen, liefert er unseren Lesern nicht nur Mehrwert, sondern auch Hilfestellung bei ihren Problemen.