A Boston University law professor proposes that Medicare allow health plans to negotiate aggressively with pharmaceutical companies
Under discussion this month are proposals to reshape Medicare Part D. At issue is the cost, projected by the Congressional Budget Office (CBO) to be nearly $1 trillion dollars between 2007 and 2017.
One proposal is for the Centers for Medicare and Medicaid Services to negotiate prices directly with drug companies. As of the beginning of September, direct negotiation was one of the reform proposals coming out of the House of Representatives. It calls for elimination of the Medicare Modernization Act's "noninterference clause," which bars the secretary of health and human services from intervening in negotiations between drugmakers and privately administered Part D drug plans.
Actually, this isn't the House's first attempt to repeal the noninterference clause. In January 2007, in a 255-170 vote, the Medicare Prescription Drug Price Negotiation Act was passed — but went nowhere in the Senate. Then and now, proponents of direct negotiations said it would save $190 billion in the next 10 years.
But the political chances of a repeal are negligible. "That option lacks any true possibility of political acceptance," says Kevin Outterson, associate professor of law at Boston University School of Law. Outterson recently co-wrote a study with Aaron S. Kesselheim, MD, JD, MPH of Harvard University, and published online by Health Affairs that examined a variety of methods for reducing Part D drug costs.
The study, "How Medicare Could Get Better Prices on Prescription Drugs," does not support overturning the noninterference provision.
"Every interest group would want a voice in the process," Outterson says, adding that direct negotiations could lead to manufacturers removing some drugs from Part D PDP formularies.
In any case, direct negotiations "would be administratively highly complex. [CMS] would have insufficient leverage to negotiate on behalf of plans, given that discounts are driven more by moving market share in competitive drug classes than by gross volume," says Outterson, pointing to a CBO study of the 2007 legislation that concluded that direct negotiations would have a "negligible effect on direct spending."
The Pharmaceutical Care Management Association, which endorses several of Outterson's proposals, is also against direct negotiations. "Requiring the federal government to negotiate prescription drug prices would result in a significant cost shift to consumers enrolled in existing employer-provided drug coverage and beneficiaries in Medicare Part D," says Charles Cote, spokesman for the PCMA.
Market-based reforms
Outterson's study contains several reforms the PCMA calls market-based, designed to function within the current Part D framework.
First, Part D plans now are required to cover at least two drugs in each therapeutic class. CMS also requires plans to cover at least one drug in each subclass and to cover "all or substantially all" drugs in six protected classes.
Outterson's study states that "relaxing these formulary requirements would allow plans to negotiate more aggressively with drug companies and could lower prices by hundreds of millions of dollars per year."
Second, Outterson says there may be room for improving generic substitution rates. "State generic substitution laws vary widely in their effectiveness, and consumers' willingness to switch voluntarily is less than optimal," he says.
Third, the study states that changing federal law to permit "follow-on" biologics (also, but imprecisely, called biogenerics) could achieve billions in savings — although a recent Federal Trade Commission study states that it could take several years to realize significant savings.
Fourth, the study looks at what it calls "Medicaid-based pricing proposals." Medicaid receives substantial discounts in both mandatory federal rebates and state-negotiated supplemental rebates.
One study showed that Part D plans pay 30 percent more for drugs than Medicaid pays. Under MMA, dual-eligibles are pushed into Part D — and the drugs they use lose the Medicaid rebate. There are 6.2 million dual-eligible beneficiaries.
The biggest savings would come from applying the Medicaid rebate rules to Part D, says Outterson.
This move is opposed by the PCMA, which says it, too, would simply lead to price shifting by the pharmaceutical companies.
Outterson generally agrees, calling a mandatory rebate system "economically similar to a federal tax on the patent-based drug industry" and "prone to gaming by companies and politically expedient adjustments by Congress."
An alternative would be to return dual-eligibles to Medicaid pricing. "This is perhaps a much more politically feasible step," says Outterson.
Other measures he and his colleagues support include limited antitrust waivers to allow joint negotiations by PDPs, changes in drug importation laws, and value-based pricing, which would encourage the use of comparative effectiveness research to determine drug effectiveness.
"Each reform has weaknesses," says Outterson, "but each is worth considering if we are serious about lowering Medicare's overall cost."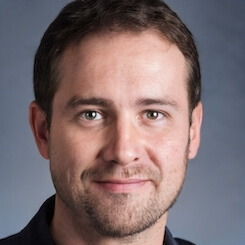 Paul Lendner ist ein praktizierender Experte im Bereich Gesundheit, Medizin und Fitness. Er schreibt bereits seit über 5 Jahren für das Managed Care Mag. Mit seinen Artikeln, die einen einzigartigen Expertenstatus nachweisen, liefert er unseren Lesern nicht nur Mehrwert, sondern auch Hilfestellung bei ihren Problemen.