If the Food and Drug Administration approves the bronchial thermoplasty system, it will be the first device specifically approved to treat the condition
The hallmark of asthma is airway inflammation, whose cause is not known, although heredity is surely a part. Airway inflammation contributes to airway hyper-responsiveness, airflow limitation and, in some, persistent remodeling of the airway structure, including smooth muscle hypertrophy and fibrosis. Smooth muscle contributes to asthma by reacting to various stimulators. When the muscle contracts, it constricts the airways.
Traditional therapies
Traditional asthma therapy includes attempts to avoid stimulants of an asthma attack and a variety of medications including corticosteroids, mast cell stabilizers (cromolyn and nedocromil), immunomodulators, leukotriene modifiers, short- and long-acting beta agonists, methylxanthines, and anticholinergics.
But even with all of the available medications, there is still an unmet need. One approach that is showing promise is to physically change the smooth muscle in the airways by the application of radio frequency energy. One of the first studies published on the subject, in the Journal of Applied Physiology, used dogs as the research subject. The study demonstrated that the application of radio frequency energy to obtain an elevated temperature of 65 degrees centigrade (149 degrees Fahrenheit; as a reference, hot coffee is 194 Fahrenheit) caused a long term reduction in airway smooth muscle as seen in histologic examination. This reduction in smooth muscle caused a proportional decrease in the airway responsiveness to methacholine, a potent bronchoconstrictor.
The device manufacturer, Asthmatx, filed an application with the FDA for approval of the Alair System. The system is composed of a special single-use disposable catheter used to apply the radio waves, a radio frequency controller, a foot switch, and a patient electrode. This system has been designed specifically to deliver radio frequency energy to humans to decrease airway smooth muscle and thus treat asthma.
This procedure is called bronchial thermoplasty (BT) and it requires a series of bronchoscopic procedures conducted under moderate sedation accompanied by applications of radiotherapy to heat the airway walls in a controlled manner specifically aimed at reducing the actual amount of airway smooth muscle. BT targets the airways distal to the mainstem bronchi, to airways down to 3mm in diameter.
AIR-2
The Asthma Intervention Research Trial-2 (AIR-2) compared BT to a sham procedure in a controlled fashion and was the basis of the FDA advisory panel recommendation for approval.
AIR-2 was conducted at 30 clinical sites in six countries, and included subjects ages 18 to 65 who were diagnosed with asthma and who required regular maintenance medications of inhaled corticosteroids (ICS) and long-acting beta agonists.
Exclusion criteria were: life-threatening asthma; other chronic respiratory disease; and use of immunosuppressants, beta blockers, or anticoagulants.
Subjects were randomized into two groups, the active treatment group and a placebo group. Initially, 196 were assigned to the active group, and 190 received at least one treatment. Ninety-eight were assigned to the placebo group, and 91 received at least one treatment. Each group received three bronchoscopic procedures, with each lasting approximately one hour. Patients underwent identical procedures three weeks apart. In the active group, radio frequency energy was delivered to a different section of the lungs during each procedure.
The treating physicians were not blinded, but the assessing physicians were. Follow up occurred on a scheduled basis for 52 weeks and included several standard asthma measures: Asthma Quality of Life Questionnaire (AQLQ), Asthma Control Questionnaire, percentage of symptom-free days, symptom scores, morning peak expiratory flow, rescue medication use, and forced expiratory volume in one second. Additional outcomes included exacerbations of asthma requiring systemic corticosteroids or doubling of ICS dose, respiratory-related unscheduled physician visits, emergency room visits, hospitalizations, days missed from school or work, and adverse event solicitation.
The randomization analysis found the two groups to be very similar.
Net AQLQ benefit was 76 percent in the BT group versus 57 percent in the placebo group. There was a 32 percent reduction in the rate of severe exacerbations in the BT group compared to the placebo group (0.48 vs. 0.70 exacerbations/subject/year). The BT group also had fewer days lost from work, compared to the group that did not receive treatment (1.32 vs. 3.92 days).
As expected, there were more adverse events in the BT group. Eighty-five percent of the BT subjects experienced an adverse event over one year, compared to 76 percent of sham subjects. The most common events were typical of airway irritation such as worsening of asthma symptoms or upper respiratory tract infections. The majority occurred in one day and ended in seven days.
Managed care implications
If approved by the FDA, this will be the first authorized device specifically designed to treat asthma. It is not a treatment that must be used daily, a dramatic difference from the current drug therapies.
Payers will obviously want to know about long-term safety and efficacy. The company submitted data from several trials on 40 subjects followed for four years along with a handful of patients who have been followed for up to five years after treatment who had no apparent problems and experienced continued efficacy. The company plans to continue to follow patients from the AIR-2 trial for five years to confirm these findings.
Cost for this procedure would consist of the therapeutic bronchoscopy charges (use of bronchoscopy suite and professional fees) along with the equipment and disposable costs. Since there are about 500,000 diagnostic and therapeutic bronchoscopies done each year, health plans should be able to use existing contracting methods and pricing models.
If BT pans out in larger populations, patients and clinicians will finally have a long-lasting procedure that might be used to treat an otherwise difficult-to-treat group of patients.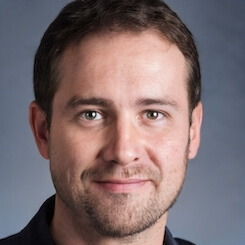 Paul Lendner ist ein praktizierender Experte im Bereich Gesundheit, Medizin und Fitness. Er schreibt bereits seit über 5 Jahren für das Managed Care Mag. Mit seinen Artikeln, die einen einzigartigen Expertenstatus nachweisen, liefert er unseren Lesern nicht nur Mehrwert, sondern auch Hilfestellung bei ihren Problemen.