Insurance lobbying organizations push for guaranteed issue so long as mandatory coverage is part of the mix
When Blue Shield of California's Tom Epstein looks at the political players gathering now to take the lead on health care reform in the nation's capital, he sees some familiar faces.
One of them, incoming White House Chief of Staff Rahm Emanuel, was Epstein's boss when he worked in the office of political affairs in the Clinton administration. Former Senate Majority Leader Tom Daschle is taking the helm at the Department of Health and Human Services while his old colleagues in Congress caucus on reform. And they are preparing big changes for the nation's managed care companies.
"It looks to me like all the major players are looking pretty seriously about this," says Epstein, who is now the vice president for public affairs at the not-for-profit insurer. The "major players" include the two most influential lobbying groups for the managed care industry.
Guaranteed issue
Epstein is applauding a move by America's Health Insurance Plans and the Blue Cross & Blue Shield Association to back a commitment pledging the guaranteed issue of insurance to all comers, regardless of health status, in exchange for a mandate requiring individuals to buy coverage for themselves and their families.
"It's a great step forward that both groups support mandatory universal coverage and for the first time endorsed guaranteed issue," he says. Blue Shield of California proposed a shared-responsibility model back in 2002, with an individual mandate tied to public subsidies, says Epstein. The insurer is happy to see the leading industry groups follow suit.
The next few months will determine whether Blue Shield of California and the rest of the managed care industry remain happy or hit the alarm button. The November election not only means a new president from a party with big majorities in the House and Senate; it also brings in a core group of top bureaucrats who will have a lot to say about how insurers make money and manage health insurance benefits.
One sure sign that Obama isn't going to put health care reform on the back burner: His decision to appoint Daschle to the helm of HHS. Daschle is widely seen as an influential Washington figure who will have the president's ear. His work on reform up to now signals a leading role in the process.
The appointment "telegraphs that Obama is not only serious about the health care challenge, but he intends to prioritize it," says Karen Ignagni, CEO of AHIP.
While Daschle is planning to take over the agency, top Senate leaders have been gathering to hammer out a consensus of their own over how reform needs to be handled in the upcoming legislative session. Senate Finance Committee Chairman Max Baucus has laid out an 89-page blueprint on health care reform, notes Epstein, while Sen. Ted Kennedy is signaling his intent to push new legislation. And Henry Waxman — a champion of reform — is taking the chairmanship of a committee that handles all health care legislation for the House.
"The devil is in the details," says Epstein. "Whether what they come up with will be something we will support or seek changes to, the core approach is one we favor."
That core approach looks a lot like the reform package rolled out in Massachusetts. The New England state is providing some important cues on how the entire industry would like to see insurance reform play out on nationally, and particularly on how mandates should be enforced.
"We've done a lot of work on this," says the AHIP chief. "Massachusetts is the only state with a mandate, and they enforce it through the tax system. That's one strategy. You could tie it to a driver's license, like they do with auto insurance. You could do it as people get public services. But the tax system is one of the most effective ways."
Getting everybody in
Guaranteed issue just doesn't work without an individual mandate, notes Alissa Fox, vice president for legislative and regulatory policy at the Blues association. In states where insurers have to provide insurance to all comers, MCOs have seen repeated examples of people who wait until they're sick to buy coverage.
"You don't want young, healthy people opting out," she adds. "That's a problem."
Also, you can't make any universal plan work without public subsidies.
Ignagni cites refundable tax credits as one of the best potential tools to support the purchase of insurance. "People at the low end of the income scale would still get help — that's why it should be refundable — with a sliding scale up to 400 percent of the federal poverty line.
AHIP also calls for strengthening the health care safety net by making every uninsured American living in poverty eligible for Medicaid and expanding the Children's Health Insurance Program.
"We don't know what structure we're in so we can't be more specific," says Ignagni.
One proposal that doesn't get a thumbs-up from the Blues is Obama's plan to create a connector agency, or national insurance exchange — especially if it involves a federal plan that would compete with the private side.
"The biggest concern of health insurers is the idea of a public plan competing against private plans," says Epstein. "What would be the provider payment rates by a public plan?" he asks. "Would they be comparable to what private payers pay or to what Medicaid pays? Traditionally, it's much lower, and that would put the private plans at a disadvantage."
The industry's high-profile proposal attracted an almost instantaneous backlash among consumer advocates.
"If consumers can't afford coverage or refuse to pay for a junk policy, they'll face tax penalties," remarked Jerry Flanagan of Consumer Watchdog in a written statement. "Turning the U.S. government into a collection agency for for-profit health insurers is not universal health care; it's full employment for HMO executives."
"It's an important step, but not a sufficient one," blogged Ezra Klein, an associate editor at the American Prospect, about the move to offer guaranteed issue. "The question is not whether they'll offer to sell coverage at all, but at what price? Selling insurance products that no one can afford may mean you're not technically denying people access to insurance, but it doesn't guarantee accessibility, which is a necessary precondition for a universal system. For that, you need 'community rating,' which would force insurers to offer coverage at the same price to everyone, spreading risk equally and ensuring that coverage is no less affordable for the sick than the well."
Some of the leaders in the insurance industry say community rating is a logical approach to addressing the cost issue. "If there is an effective mandate that gets everybody into the game," says Epstein, "they're certain to have some form of community rating."
Logical
With everybody in the same pool, it would be logical that the rates would not vary enormously. But public subsidies, says Ignagni, would go a long way to achieving affordability, which is what community rating would be aimed at.
"You can do it in many different ways," says Ignagni. "You subsidize by income and you also have a targeted approach, with high health care costs or over a certain age. You don't have to do it in community ratings. You can do it in the subsidy. There has to be assistance with price to make it affordable."
For the Blues association, this is one issue that has yet to be decided on.
"We're looking at what rating rules are appropriate in a mandatory environment," says Fox, promising to "get back to you soon."
MANAGED CARE 
December
2008
. ©MediMedia USA
---
Our most popular topics on Managedcaremag.com
---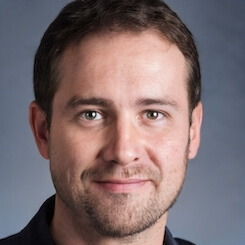 Paul Lendner ist ein praktizierender Experte im Bereich Gesundheit, Medizin und Fitness. Er schreibt bereits seit über 5 Jahren für das Managed Care Mag. Mit seinen Artikeln, die einen einzigartigen Expertenstatus nachweisen, liefert er unseren Lesern nicht nur Mehrwert, sondern auch Hilfestellung bei ihren Problemen.