Telemedicine has different aspects, and one is the seemingly simple connection of a doc and a patient. When the stars are aligned, such an encounter can save money and time.
Emergency physician John Wilkinson returns home from a busy nine-hour shift in a high-traffic hospital. The 63-year-old doctor changes out of scrubs into an Aloha shirt and slacks, fixes himself a meal of salmon and salad, retires to his home library computer, then logs into the Blue Cross Blue Shield of Hawaii Web site.
Wilkinson clicks on the drop-down menu and selects "I'm available by Web and phone." Within minutes, a computer chime alerts him that the first caller of the evening has reviewed his credentials and selected him for medical care. On the screen he sees a young, worried mother with a feverish two-year-old. They live somewhere in the state. She sees the board certified ER doctor in floral attire as well as the backdrop of his patio overlooking the Hilo Bay surf.
The mother is a plan member who has paid, online, a $10 copayment entitling her to a 10-minute consultation with Wilkinson, a physician with three decades of practice experience. For his review, she also has allowed the release of a summary of the baby's allergy, pharmacy, and medical claims records.
As doctors' offices and urgent care centers are closed, the mother is concerned that she will have to take the baby to an ER. Wilkinson asks about 25 questions, offers treatment advice, then tells her the child does not require ER services. At the conclusion, Hawaii Blue transfers $35 into Wilkinson's bank account, a fraction of what the carrier would have had to pay for the same visit in his ER. Wilkinson doesn't have to pay staff or rent, nor does he have to file claims. And the mother is relieved not to have to leave home for a medical emergency.
Seems like win-win-win for health plan, physician, and patient, but is it? Some physicians, medical boards, and liability carriers are unconvinced, calling on-demand cybermedicine unethical and dangerous, accusations that inspire pause. "People want this. There will be bumps along the way, but it won't stop the train," asserts Jonathan Linkous, CEO of the American Telemedicine Association.
A 'cybervisit' is … ?
Cybervisits are Internet analogs of house calls that can take place at work, on vacation, or anywhere there is computer access. Patients log into health plan Web sites. If they do not have webcams for a video linkup, they can use secure text messages or telephone conversations connected though a secure system. Once a patient calls in, the selected physician has 30 to 45 seconds to respond or the patient is redirected to another physician.
The standard charge typically buys a 10-minute visit that can be extended for an additional fee.
Doctors can file non-narcotic prescriptions online for patients to retrieve at 24-hour pharmacies. And when the call ends, the patient has the option to forward a transcript of the visit to his or her usual doctor.
This article assumes that the conversation is initiated by a patient, and the earliest systems implement that model, but of course the Internet is a two-way street, and it is conceivable that applications could be developed where the provider initiates the exchange, in the way that disease management personnel telephone a patient to ensure that, for example, he is taking his medications.
Physicians do not have to pay overhead, and patients need not visit a doctor's office thanks to online visits. Health plans pay less for this interaction, as well. Still, powerful voices raise concerns.
Among the biggest advocates of online care are health plans that have been beating a path to the door of American Well, the three-year-old pioneer technology company that enables Wilkinson's cybervisits. The Boston-based company is run by two Israeli-trained entrepreneurial physician brothers with a penchant for start-ups, Roy and Ido Schoenberg.
Hawaii Medical Services Association (HMSA), licensed by the Blue Cross & Blue Shield Association, was first in the nation last January to showcase the Schoenbergs' Skype-like software for secure online visits, made available to all of Hawaii's 1.2 million residents. In August, HMSA was joined by TriWest Healthcare Alliance of Phoenix, which began offering cyber mental health services over the Web to 2.7 million members of the military and their families in 21 western states for assessment, counseling, psychotherapy, and medication management.
In December, Blue Cross & Blue Shield of Minnesota, the largest health plan based in the state (2.8 million members), began "Online Care Anywhere," a pilot program for its 10,000 employees and their families. The trial will evaluate employee productivity, the quality and costs of care, and provider and consumer satisfaction in the Blue's own large self-insured group. It is expected to last 18 months but will expand to Fortune 500 clients sooner if it demonstrates initial success, says John Orner, the Minnesota plan's vice president for business development. Also, UnitedHealth Group's OptumHealth division has given notice that it expects to take American Well's technology nationwide in 2010 with "NowClinic Online Care."
More health insurers are certain to follow. "Many of my peers across the Blues system are keeping an eye on this initiative," Orner says. "There is a revolution under way in its infancy."
The stampede arises in no small measure from a 2008 Milliman study that demonstrated that health plans can shave at least 1 percent off their loss ratios with cybercare. "If I'm an insurer making 4 percent, which is a typical margin, and I increase that to 5 percent because of e-visit savings, that's a 25 percent return, a very big number," says Arthur Wilmes, FSA, the Milliman actuary who produced the report funded by American Well.
Wilmes calculated that the savings would arise from consumers substituting cybervisits for non-emergency ER, urgent care center, and in-person doctor's office visits for simple conditions like sinusitis, urinary tract infections, and back pain. Greater use of online visits by cyberchondriacs could bite into those savings, but more applications can be added to increase savings, such as chronic disease management, early disease detection, and care management. "I think there is opportunity for savings beyond the 1 percent," he says.
American Well's business plan is to sell its technology to large health insurers who use it to snag more business, increase market share, and differentiate themselves from competitors. Employer clients may use it as a tool to reduce costs since instant access to physicians may curtail the number of days missed for minor illness. "It would catch the eyes of CFOs to have an alternate care model like this," says Orner of BCBS of Minnesota. Plans pay American Well a license fee per member and a transaction fee each time a patient sees a doctor. American Well's technology works in conjunction with Health Vault, Microsoft's free electronic medical records service.
If any locale is ideal for testing cybervisiting, it is the rural state of Hawaii. Its Pacific islands are separated by miles of ocean, with about 80 percent of the population on Oahu, the third largest island. Many must fly to Oahu for medical care. Hawaii also has a severe physician shortage in rural areas of Oahu and on neighboring islands.
In 10 full months of taking Hawaii Medical Services Association's Internet calls, Wilkinson saw 200 patients online, pocketed $7,000 and sent only 10 percent of callers to hospitals. For about half the patients, there were no medical records available because patients had not filed any claims, had not started free Microsoft Health Vault accounts, were not HMSA members but members of other plans like Kaiser, or were uninsured residents of Hawaii for whom cybercare is available for $45 per encounter.
All of Wilkinson's cyberpatients are new to him, and there lies the rub. Medical boards and liability carriers throughout the country consider treating unfamiliar patients online to be an inappropriate doctor-patient relationship.
"The preference is for the physician to treat online only patients he has seen before and whose records he has access to," says Humayun Chaudhry, DO, who is CEO and president of the Federation of State Medical Boards. "Treatment, including issuing a prescription, that is based solely on an online consultation does not constitute an acceptable standard of care," says the Federation's Model Guidelines for Appropriate Use of the Internet in Medical Practice. The guidelines do not carry legal clout but reflect a growing consensus of medical authorities — including the American Medical Association and the American Academy of Family Physicians — about the safest way to practice online medicine.
"Doctors open themselves up for potential disaster in the form of a medical malpractice lawsuit or a board action, not to mention the potential for harming a patient with the wrong diagnosis," says Hawaii Medical Board member Ronald Kienitz, DO. The group, he adds, was under pressure by the Hawaii Medical Services Association to endorse cybervisiting but has so far refused.
A public tiff between HMSA and the board indicates the standoff between cybercare proponents and their critics. In 2008, the board suggested in a newsletter that doctors who engaged in online visits without initial face-to-face exams with either new or established patients might risk disciplinary action. HMSA then backed a bill by state Sen. Rosalyn Baker that would restrict some of the board's powers. The board backed off and apologized to Baker, and the Senate bill was killed. Meanwhile, Kienitz says the technology has been in use for scarcely one year, insufficient time to develop expected lawsuits and board actions.
But other states have punished physicians for similar activities. Between 2001 and 2003, six eastern medical boards that had licensed him sanctioned Michael Ross, MD, for prescribing such medications as Cipro over the Internet without a physical examination and a prior physician-patient relationship. Ross is one of more than 150 physicians sanctioned from 1999 to 2007 by state medical boards for Internet prescribing, with penalties ranging from public reprimand and fines to license revocation and suspension, according to the federation.
Medical liability carriers, too, are reluctant to insure cyberdoctors for visits with patients they have not seen. "It is high risk and would probably require a higher premium," says medical director David Troxel, MD, of the Doctors Co., the country's third largest medical malpractice insurer covering 46,000 U.S. physicians.
HMSA had trouble getting Hawaii's largest physician liability insurers to cover cybervisits, and wound up securing separate stand-alone cybervisit coverage from Lexington Insurance Co. for its providers.
"A lot of liability companies don't want to do this because there is not a lot of track record, they have no way of evaluating the risk, and they don't know how to price it," says Dennis Santoli, JD, president and CEO of the Campania Group, a boutique liability carrier that has enjoyed a surge in the number of telemedicine-only policies it has sold to doctors covered by other carriers.
Some observers believe cybervisits are nothing new in terms of liability. "It is a high-tech version of a physician taking a call on a weekend for a partner whose patients he doesn't know," argues Milliman's Wilmes. "And with cybervisits, you get access to a 'poor man's' medical records — a patient's claim history."
Liability also does not worry health plan defense lawyer Steven Ziegler, JD, who practices in Hollywood, Fla. "We thought the world was going to come to an end 10 years ago when nurse call centers and case managers started calling patients and allowing patients to call them for advice," he says. "There has been no spike in litigation against nurses and I don't expect there will be for doctors."
Shaking out the bugs
It was just a matter of time before consumers accustomed to using the World Wide Web for retail purchases, airline reservations, and banking would seek and embrace health care online. However, as with many new technologies, refinement will be needed.
For one thing, providing the most effective and immediate online care around the clock requires a critical mass of physicians and patients to balance supply and demand, says American Well chairman Ido Schoenberg. "What we do works best in big numbers with a minimum of 500,000 members and at least 500 doctors," he says.
Finding doctors to provide care may be a problem. Of about 2,500 HMSA physician providers, only 140 in 23 specialties registered as cyberdocs for Hawaii's 1.2 million population, and some of those have dropped out. "I am an early adopter of technology, but I had only one or two patients who wanted to see me online in the first month," says Hawaii ophthalmologist Tyrie Jenkins, MD. "I was willing to play around with it, but it wasn't time efficient or financially beneficial."
"If it has a negative financial effect on providers so they are making less money because they are using it, that is less incentive," says Mitchell Morris, MD, a principal in Deloitte Consulting Health IT.
Moreover, "If I am a really busy, successful physician who is really good at what I do, do I really need to take cybercalls?" asks Thomas Handler, MD, research director of Gartner Inc., an information technology research and consulting company that used to be known as the Gartner Group.
Some Hawaiian doctors reject the concept outright, a sentiment that could be felt elsewhere. "I think the whole thing is ludicrous," says Honolulu pediatrician Arlene Meyers, MD, JD, MPH. "I don't believe you can provide quality care this way. What bothers me most about this is that patients may be made to believe that this is a replacement for being able to go to the doctor."
HMSA refuses to say how much it spent on a media blitz to attract patients and doctors, aggressively marketing online care on television, radio, the Internet, and in print. The carrier also held multiple introductory physician meetings at Halekulani, a ritzy Waikiki hotel. The company will admit only that some of its registered cyberdoctors are not using the online system daily and that some have yet to figure out how to incorporate it in their practices. Still, HMSA medical director Patricia Avila, MD, MPH, says that the number of providers is sufficient to cover demand.
Meanwhile, BCBS of Minnesota is testing whether 30 Fairview Medical Group clinicians it has engaged to cover online care seven days a week, mostly during business hours, are sufficient to meet the online care demands of the health plan's 10,000 employees and their families. These clinicians include pediatricians, generalist physicians, and nurse practitioners.
"We realize we have a limited number of physicians available at any one time and we might not have the right physician online at the right time," say Orner. Like HMSA physicians in Hawaii, Fairview physicians treat all comers, regardless of previous relationship.
Another controversy is what is appropriately diagnosed online without physically examining patients. Proponents of limited online care, such as the American College of Physicians, recommend that online consultations take on a growing share of the nonurgent care for established patients — returning calls, monitoring, medication adherence, diet and exercise advice, prescription refills. Other conservative voices recommend it for extended counseling after an office visit, for questions about something a patient finds online (such as postsurgical care, diet, changing a medication), for follow-up care for problems that haven't become more severe, for reporting certain lab results, and for easily diagnosed problems like urinary tract infections.
However, opponents argue that many preventable illnesses in their early stages will be missed if doctors do not see even established patients in person. They claim that insurers may save money — but only in the short run because they will end up having to pay for hospitalizations for misdiagnosed pneumonia and diseases that could have been detected in a five-minute face-to-face exam.
HMSA provides limited guidance, giving its providers like Wilkinson treatment discretion. "Obviously, I would not treat multiple trauma or chest pain, but coughs and fevers are easily treated online," he says. "If I feel uncomfortable, I refer patients to an ER." In one incident he referred, pus was leaking from an eye. The patient wore contacts, and Wilkinson was unsure whether it was a corneal ulcer or a bacterial infection that could cause the patient to lose his eye. He needed to conduct a slit lamp exam, impossible across cyberspace and an indication of the limits of the technology, frustrating doctors and patients alike.
One of the thorniest issues is security. Under the Health Insurance Portability and Accountability Act (HIPAA) of 1996, doctors and plans can be fined for compromising the confidentiality of patient medical records. "Communication can be disrupted; information can be breached or hacked. The key is going to be what system is going to be used to allow protected transmission," says Campania's Santoli.
Santoli adds that physicians have product liability exposure if they make diagnoses based on faulty equipment and transmission, and personal injury exposure for violations of medical record compliance. Medical society guidelines suggest that online communication between health care provider and patient be conducted over a secure network with provisions for authentication and encryption. Physicians should advise patients of the risks associated with online communications. The real question is whether physicians working at home are in private locations where sensitive information can be discussed without being overheard, according to a spokesman for Proassurance, a large medical liability carrier.
Practicing safely online
(Adapted from the eRisk Working Group for Healthcare, a consortium of professional liability carriers, medical societies, and state licensure board representatives.)
Don't initiate a clinician-patient relationship online. Allow the patient to contact you.
Online communications of any kind are best suited for patients previously seen and evaluated in an office.
Stick to treating patients within the states that you are licensed.
Advise patients that sensitive information may inadvertently be seen or heard by someone not authorized to see it. Some states may prohibit electronic transfer of specific classes of information regardless of patient consent.
Clinicians are responsible for the information they make available to their patients online. Automated patient education programs, care management, and other online services should come either directly from the clinician or from a recognized, credible, authoritative source.
Clinicians should advise patients of risks associated with online communication related to emergency medical subjects, such as chest pain, shortness of breath, high fever, physical trauma, or bleeding during pregnancy. In short, issue a disclaimer before you treat patients online.
Web sites and online communications of an advertising, promotional, or marketing nature may unrealistically raise patient expectations and subject clinicians to increased liability, including implicit guarantees or implied warranty and potential violation of consumer protection laws designed to protect against deceptive business practices. This is particularly true when cosmetic procedures, off-label drug use, and non-FDA approved procedures are promoted.
Before initiating an online clinical consultation, the clinician should obtain the patient's informed consent to participate in the consultation, including discussing appropriate expectations and any fees that may be imposed.
Clinicians should distinguish between an online consultation related to a known pre-existing condition, such as those concerning ongoing treatment and follow-up questions, and the diagnosis and treatment of new conditions addressed for the first time online that may compromise patient safety and increase liability exposure.
Steer clear of Internet pharmacies.
Finally, online psychiatry has both excited and alarmed experts in the field. Some feel it is one of the most promising developments of the maturing Internet because it opens up new treatment options to people in remote areas, the disabled, and those who feel too stigmatized to seek treatment for mental illnesses such as depression and posttraumatic stress disorder. "Seeing the patient is important, but you do not need to examine the patient as you do for a physical ailment," Deloitte's Morris says.
TriWest pushes video contact as opposed to e-mail so cyberclinicians can observe facial expressions, hear voice inflections, and see tapping fingers and fidgetiness. But in its first months with American Well, chat — secure text communication — has been far and away the most popular. "We figure it is because patients want to be anonymous by using their Blackberry at a bar or a public place. With video, they have to find a secluded locale," says TriWest spokesperson, Scott Celley. That isn't ideal. "I've talked to psychiatrists who are insulted by this concept. They want to be in a room to see how patients react and to note cues," says Kienitz of the Hawaii board.
Where are cybervisits going?
Cybervisits come under the rubric of telemedicine, which began as a military tool in the 1950s. "In the last year, it has really shot up because of improved quality of transmission, lower cost of technology and health plan payment," says John Linkous, CEO of the American Telemedicine Association.
A January 2009 Gartner Predicts newsletter stated "By 2013, 25 percent of patient encounters in North America, Western Europe, and Asia/Pacific that could be conducted virtually will be." However, patients don't want to pay for them. An August 2009 Lightspeed Research "Virtual Doctor Survey" of 1,000 participants reported that half would not be willing to pay for a physician consultation by way of e-mail or live online chat; another 30 percent would be willing to pay only if it was covered by their insurance plan.
That could change. Cranky consumers fed up with long waits to obtain an appointment may flock to cybercare because these "visits" don't have to adhere to office hours. They offer more than convenience; they confer instant access to a selection of doctors without having to sit in waiting rooms exposed to contagion by way of coughing and sneezing.
For workers, cybervisits are more efficient, as they don't require a phone call, being placed on hold, missing work, arranging for a sitter, or paying for parking. Getting information and advice from a doctor without an expensive, time consuming, and possibly unnecessary visit suddenly appears attractive, even if there is a small copayment. And experts suspect that there is a greater chance patients will follow up with treatment if it is easier to remain in contact with their physicians.
Cybervisits also benefit the disabled, elderly, and others who face mobility challenges and must be seen frequently, those who do not always have access to reliable transportation, college students away from home, snowbirds, people who live out of state for part of a year, and people who simply can't get to a doctor's office.
It is premature to judge the financial value of online encounters — whether it reduces inappropriate use of ERs or addresses the lack of timely attention to problems that result in preventable ER visits or hospitalizations. "We hope they will, but we just don't have compelling evidence at this point," writes Jonathan Gruber, PhD, an MIT professor of economics involved in health reform in an e-mail.
One measure of potential is study of Kaiser Permanente's Hawaii region, conducted between 2004 and 2007. Primary care offices experienced a 25 percent office-visit decrease and specialists experienced a 21 percent decrease after instituting online tools for appointment scheduling, obtaining lab results, and doctor-to-patient secure e-mail exchanges. This opened capacity for doctors to see additional patients and reduced the time to get an appointment, according to the report published in Health Affairs last year.
Typically, a new growth industry pushes out another. Will American Well's technology threaten retail clinics? Will patients prefer the MD cybervisit to the advanced-degree registered nurse practitioner at the retail clinic because they think doctors will give them more knowledgeable treatment?
Reformers think these two new access models will intersect in care delivery and complement each other. Most clinics operate between 8 a.m. and 8 p.m., allowing cybervisits to take over between 8 p.m. and 8 a.m., which is now a 12-hour void in access to care, says Tine Hansen-Turton of the Convenient Care Association, an industry group representing 1,250 retail clinics in the United States. What is more, a cyberdoctor who feels the need to examine a patient's ear for an earache may refer the patient to a retail clinic. An advanced registered nurse practitioner can then relay the information to the cyberdoc.
At this writing, the health care bill under consideration in Congress would provide universal coverage, allowing for many more Americans to have health insurance and potentially taxing a system widely recognized as already having a clinician shortage. President Barack Obama has made access, not just coverage, a priority. Would cybervisits increase access?
"Even with doing cybervisits, there just aren't enough doctors," says Deloitte's Morris. "You can spend 6 to 10 minutes in an exam room with a patient or 6 to 10 minutes online. It is still 6 to 10 minutes of your time."
Still, it is possible that lack of necessity for a brick and mortar office may lure physicians who have left practice out of frustration with the red tape and headaches of running practices. Doctors may embrace the flexibility of setting their own hours and ability to earn extra income without worries about scheduling, overhead, filing claims, and chasing payments.
Retirees, medical school professors, managed care executives who want to keep their hands in medicine, and physicians juggling family obligations may leap at the chance to practice from home.
We may see entire medical groups, where doctors have no brick and mortar clinics, merely an online presence covering each other in shifts throughout the day and night. Eventually, a satellite phone revolution will enable patients to have telephone-to-telephone cybervisits, already being conducted from cruise ships, from gulf oil rigs linked to Louisiana doctors, and by nurses riding snowmobiles in Alaskan Eskimo villages and logging camps linked to Seattle physicians.
To be sure, legal questions will emerge as online care evolves. But the greater gamble seems to be in not exploring new treatment options like online care.
Filing cyberclaims
CPT 99444 — Online evaluation and management service provided by a physician to an established patient, guardian, or health care provider not originating from a related E/M service provided within the previous seven days, using the Internet or similar electronic communications network.
The author, Maureen Glabman, is a veteran health care journalist. Reach her at [email protected]
Some feel [online psychiatry] is one of the most promising developments of the maturing Internet because it opens up new treatment options.
Cranky consumers fed up with long waits to obtain an appointment may flock to cybercare because these "visits" don't have to adhere to office hours.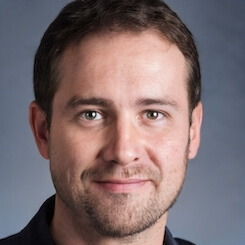 Paul Lendner ist ein praktizierender Experte im Bereich Gesundheit, Medizin und Fitness. Er schreibt bereits seit über 5 Jahren für das Managed Care Mag. Mit seinen Artikeln, die einen einzigartigen Expertenstatus nachweisen, liefert er unseren Lesern nicht nur Mehrwert, sondern auch Hilfestellung bei ihren Problemen.