The technology's been around, but early participants often were burned. New Internet-based products threaten to turn nonbelievers into yesterday's news.
When Dan Griffin, M.D., finished his medical training two years ago, he began a new course in another type of science: computer technology.
For more than two months, working 40 hours a week, he studied more than 100 software packages, finally settling on his dream: a seamless $35,000 network that integrated billing and electronic medical records using the very latest in computer technology.
By the time he had opened his new practice, every office included a PC for adding to electronic medical records (EMR) during patient visits. His home computer was wired into the office system. Billing was accomplished at the click of a mouse. Every time he needed to see a patient's electronic chart, he had only to sit down at the nearest computer.
Then, when he upgraded his billing system, his "seamless network" ripped apart into two uncommunicative programs.
"I found that if you upgrade one product, the interface starts having problems," says Griffin.
Griffin was lucky. He got his money back from the vendor — which doesn't always happen — to acquire another billing system. Now, a little older and a lot more computerwise, he's reintegrated his office system. Recently, when a nearby physician gave up her practice, Griffin took over the care of thousands of new patients — shifting their records data from paper to EMR with every first 30-minute visit.
"Yesterday, after never, ever looking at them for four months," says Griffin about the old paper records, "I said, 'Let's just throw them in the attic.' Paper charts are just full of information noise."
Right now, there are more than 300 companies beating the bushes from coast to coast telling doctors it's time to throw their paper charts in the attic. E-commerce gurus, to help with that conversion process, are thick in their midst.
End is near?
Medical conventions around the country this year are teeming with tech prophets vowing that the end of the paper chart is finally at hand. Some boast the latest in voice-recognition technology, letting doctors run down the details of a visit into a system that automatically transcribes the information. Overshadowing every new bit of technology is the promise of the revolution to come, when the Internet will become the new platform that will allow doctors, hospitals, and health plans to operate in unison, and the EMR becomes an Internet-based chart that can be opened immediately from nearly any location, helping reduce medical errors and improve efficiency.
"The concept is that all medical information about a patient should be stored electronically to be accessed whenever, wherever, and by whomever needs it, and that data need to be put in only once," the Institute for the Future recently published in its forecast of things to come in health care over the next 10 years. "That system would loop information back from the patient to the physician, pharmacist, and case manager, permitting medical management in real time rather than retrospectively."
That's the vision: universal access when needed by the right people — with privacy rights insured. On a more prosaic level, it means no more searching for a paper chart, no more puzzling out a scribbled note, and fewer hasty mistakes. Thousands of companies have built business plans around the dot-com dollars to be made from such cutting-edge technology.
Invest and reap
Even just a little bit of this new technology can pay off in huge savings. Ernst & Young, the consulting firm, recently found that 14 percent of managed care organizations use the Internet for simple enrollment and billing communications with members and clients. Take that rate to 40 percent, says Peter Kongstvedt, M.D., author of the E&Y report, and plans would slice $432 million to $648 million from expenses.
In the new Internet economy, many newly minted E-commerce companies have focused on doctors as the critical link in the health care world to come. As hospitals adjust to lower reimbursement rates, physicians are hammered by the demands of managed care to keep fees down, and just about everyone except pharmaceutical companies is screaming to cut costs and improve care. New technology is promising to provide the answers.
There is, to use a techie's term, one small glitch: Physicians are, for the most part, not a party to the revolution. Even well after the PC-inspired new economy was turning traditional businesses upside down, physicians proved to be largely uninterested or hesitant to try it. As the Institute for the Future noted, surveys show that even in the late '90s, "Few physicians used computers in their everyday practice." About 3 to 5 percent of physicians use automated record systems, says Rosemarie Nelson of the Medical Group Management Association. Five years from now, Nelson says, that figure will still most likely be less than 10 percent. Why?
In a nutshell, here's what most of the experts point out:
Technology for internal EMRs isn't cheap. Some consultants place the figure for EMR systems at an average of $25,000 per physician in a group. The institute's report pegs the price at upward of $50,000 per doctor.
Often, it's not easy to understand. Even after spending tens of thousands of dollars, bringing in a consultant and devoting months to the process, Griffin discovered that trying to keep two internal systems talking can be fraught with peril. Imagine the potential pitfalls of getting every system in the industry to stay conversant.
Horror stories abound. EMR technology has been on the market for years, and many times a system is outdated within months of being installed. Vendor histories have been shaky, too, leaving some docs wondering who'll stay in business and for how long.
"Doctors have been ripped off in the past when they've bought systems," says Mike Miele, a New Jersey-based health care consultant. Over the years, he's seen physician groups plunk down $50,000 to $100,000 for woefully inadequate computer systems. "They have a really bad taste in their mouths about buying technology."
Sometimes, that bad taste is left by sales reps who might find it easy to talk about systems integration — getting it all to work the way an orchestra blends musical instruments — but neglect to add that new integration projects can cost physicians a small fortune.
MGMA's Nelson acknowledges that "There's a strong push back on how much this is going to cost." The cumbersome problem of implementing a system many physicians don't understand requires an investment in time to become familiar with EMRs, and that, too, is a barrier. "Physicians are supposed to be sitting down with patients," says Nelson about the mind-set, "not with computers."
There are other problems. Not every brand of technology lends itself to good medicine. Sitting down with the latest products available in voice recognition technology gave Griffin the creeps. Patients would just give him a strange look if he spent a visit talking into some kind of a machine — especially as he would be talking about the patient sitting just a few feet away.
There is a perceived generation gap as well. "Physicians for the most part, especially the older docs, just don't see the necessity," says Darrell Schryver, principal consultant for MGMA. "They're just not willing to go to the electronic medical record."
Internet applications
Author and lecturer Ian Morrison kept a large group of health care's IT elite in stitches at a recent conference in Dallas, telling the audience: "Doctors just want everything to go back to 1975." Doctors, he said, are technophobes — unwilling to spend the money, take the time to understand the technology, or understand why they shouldn't do business as always, illegible scripts and all. The technology vendors, though, aren't laughing. A market estimated to be worth billions is keeping them intent on making the pundits eat every word.
Their focus is a new generation of Internet-based EMR applications. With the Internet, you can achieve interconnectivity among health care players as you build a base of online EMRs. With the web, all you need is a browser, an Internet service provider, and a PC, and you're up and running. No software interface problems. No big learning curve. No up-front sticker shock, either, as most charge a monthly subscription fee.
Also, no more weak excuses. When Mark Leavitt, M.D., Ph.D., started out in the EMR technology business back in the '80s, physicians would look at what was being offered and say, "I don't have the eye-hand coordination to do that, but then they'd run off to do a heart bypass," says Leavitt, once a practicing physician, and now chairman and CEO of MedicaLogic/Medscape, the industry leader in digital electronic medical records.
Societal attitudes have changed fast; woe to the poor sap who can't let go of outdated notions. Says Leavitt: "Now, an executive who can't get E-mail on a trip is seen as a liability." Hand-held palm computers once viewed as strange are now hip. What was geeky five years ago has become desirable. "Technology," Leavitt says simply, "is cool."
One of Leavitt's competitors, Data Critical Corp., which bought out Elixis, an Internet EMR company, four months ago, thinks there's a way the technology hurdle can be used to its advantage. Doctors were the first to sign up for paging and cellular service, says Mitchell Gold, vice president of Data Critical Corp. and founder of Elixis. However, he says, that does not mean that physicians are "going to jump onto the hottest thing en masse. You need to leverage something they're already using." With that in mind, Gold's strategy was to leverage the two communications devices that physicians helped pioneer: cellular telephones and pagers.
"How do you get access [to medical records] when you're standing in line at McDonald's?" asks Gold. With Data Critical's wireless system, it's a matter of punching up the information, even if it relates to a partner's patient who needs immediate attention at a distant hospital. Data Critical offers two basic packages of online EMRs: a basic version at $30 a month, and a more ambitious version, WebChart, for $249 a month. If that sounds like a lot, Gold claims that physicians can gain $40,000 to $60,000 a year, primarily because the record system automatically codes each procedure. "The average physician undercodes dramatically" — as much as 20 percent of the time, says Gold.
WebChart in particular has received kudos for its partnership with the University of Washington Medical Center, which used it to track outcomes, automatically complete patient records, and provide the right coding.
The people's record
Then there are those dot-com companies that aren't waiting for physicians to change entrenched attitudes about technology. "For 25 years, I've tried to get physicians to enter the information age," says Alan Zwerner, M.D., J.D., former chief medical officer for Health Net, and now senior vice president for strategic planning for PersonalMD.com. "I think the technology to do online medical records has been around for some time, but our industry has been slow to embrace it."
Rather than relying on physicians, PersonalMD.com is letting the health care consumer drive its business. Since it went online a year ago, 137,000 people have used it to set up an online medical record. Don't call it an electronic medical record,however. Zwerner insists that the "personal medical record" is distinctly different. Patients fill out a thorough record of their health history; in addition, medical professionals can fax in additional information, or PersonalMD.com can download the data electronically from providers and health plans with consumers' consent. (In either case, confidentiality is protected; no PersonalMD.com employees see patients' medical records. Faxed records are saved as scans in the electronic file.) Over time, consumers can ask physicians to keep it updated with fresh information, and essentially retain the role as online manager of their own electronic health record.
If doctors don't want to play a supporting role? Then all consumers need to do is to get copies of their medical records they want online, and fax them in themselves. If information needs to be faxed in, the company can make it available to other professionals over the Internet or by fax, at the consumer's request. "People can create an online record that can save their lives," says Zwerner.
Most of the Internet players recognize that some physicians, at least, can be as much of a problem as a solution. "There is definitely some segmentation of the physician market," concedes Leavitt, but he rejects the suggestion that it has anything to do with a generation gap. Fifteen thousand doctors are coming out of medical school each year, says Leavitt, and each new group of graduates is more technologically hip than the last. As for the older physicians, he adds, they're jumping onto the Internet in ever-growing numbers.
So who's not coming to the party? Physicians, answers Leavitt, "who are in mid-career and are the most hassled and overwhelmed. They're in over their heads. They're suffering the most and having the most difficulty."
So far, MedicaLogic/Medscape has signed up 12,000 physicians willing to pay $99 a month to go digital with their patients' EMRs, which he estimates is about 60 percent of the overall market of some 20,000 digitally connected doctors. Using a handheld device or a PC or laptop, they can put medical-record information into a file held on a proprietary server. Some large institutions, such as Baylor Healthcare in Dallas, have the service for their physician groups. Patients in an emergency can tell an ER physician where to find their chart on the web. Also, there are additional benefits in gaining access to lab reports.
Leavitt is quick to concede this is far from total interconnectivity, where health plans, hospitals, pharmacists, and providers can interact with access to the same EMR. Still, it is a step in the right direction, he asserts. First, he says, you need to build the digital infrastructure — then you develop interconnectivity. To get running water, he says, you first have to build a network of pipes. In Leavitt's world, doctors will no more be able to slow or hinder the growth of digital EMRs than they could slow a speeding train by standing in the tracks.
"The history with new technology is that people are overoptimistic about acceptance and underestimate the impact," says Leavitt.
Ultimately, the Leavitts of the world believe that as more and more providers jump off the tracks and hop on the speeding train of technology, a critical mass will be reached, and virtually all physicians will be forced to sit up and get online once and for all. Those mid-career doctors are feeling more hassled because managed care has added four to six new forms per patient, says Leavitt. As physicians start selling physicians on the advantages, the digital medical record will become standard in American health care.
All of that sounded great on Wall Street — for a while: New technology, vast new markets to penetrate, and 600,000 physicians waiting to pay a monthly fee to get connected with online EMRs. Just do the math — the market would be worth billions of dollars a year. Then the winds turned cold in the dot-com world, and companies like MedicaLogic and Data Critical saw their stock values plunge overnight, falling far below their IPO price and onto the critical list of market aficionados concerned that many of these companies weren't going to survive the shakeout. "All of us are small boats on an open sea," says Zwerner, who's willing to wait out the storm and build his business before taking it out into the public market.
The silver lining, he says, is that the current turbulence likely will weed out many players, and only the strong will survive.
"Time is on our side," says an optimistic Leavitt. To help buy some more of it, MedicaLogic has joined the switch to economizing, handing out pink slips, and cutting costs by $20 million as it tries to respond and give the market what it wants most: a profit.
Privacy concerns
There are many more hurdles ahead. Can a physician in Oregon, for example, write a prescription for a patient on vacation in Florida and E-mail it to the most convenient pharmacy near the beach? Will everyone be satisfied that the E-mailed prescription isn't coming from a fraudulent source?
To make sure online companies are playing by the right rules, the AMA is working with Intel, the microchip giant, to introduce an encrypted identification code that can keep Internet medical transactions private and patients rights protected. "It is more than a digital signature," says Donald Palmisano, M.D., a member of the AMA's Board of Trustees. "We do not want technology to supersede the patient's right to privacy."
"The number one barrier is people's comfort," Leavitt agrees. As consumers explore the possibilities of online EMRs, and learn to trust that online health care can be as confidential and as safe to use as an online bank account, then the market can begin to reach its potential — and doctors can reap the rewards of its benefits.
Trust, though, isn't the first word that leaps to many doctors' minds when discussing online EMRs. "My main concern would be privacy," says Joseph Wood, M.D., vice president of the American Academy of Emergency Medicine, which represents a critical group of physicians that seemingly stands to gain immediate benefits of an online EMR. Wood adds, "I think there's some merit to it."
Even Griffin, fully interfaced internally and as tech-savvy as any recent med school graduate can be, still has serious reservations. "Who owns the Internet record?" asks Griffin. "What business aspect is being exploited?"
Ultimately, it may be the consumer-driven Internet EMR that drives many of the biggest changes, says John Sipple, M.D. For the past 16 years, Sipple has been steadily refining his own basic internal EMR at Internist Associates of Central New York. Now 69, Sipple likes the idea of patients taking control of their online EMRs, dictating access and allowing everyone from allergists to gynecologists and primary care physicians to keep the EMR updated, with a link to the lab for real-time access. "I think there are a lot of good EMR vendors out there," says Sipple, "and not one demonstrates that it is the one that everybody ought to use."
As long as physicians worry about how long companies will be in business, or if a new generation of technology will quickly make today's obsolete, the thinking is that they will remain on the sidelines. When they are ready to step into the game, most consultants will add, it's best to know the essentials of the game before asking for the ball.
"I go into these four- and five-man groups, and they don't even have a damn business computer" but want to jump overnight into new EMR technology, says Schryver. Start simple, he advises. You need to learn how to bill with a computer system first. Then you can integrate new technology as you get comfortable with well-established systems. Eventually, the ease of new EMR systems may prove too alluring to ignore indefinitely.
Griffin clearly enjoys his internal EMR system. "The way I have this set up, it's actually fun practicing in this context." Visits are finished once the patient walks out the door. There's no paper chart work piling up in the office and no paging through a chart to find elusive facts. As for his patients, "They think I know them terribly well."
---
Our most popular topics on Managedcaremag.com
---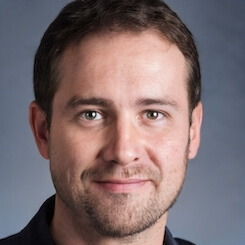 Paul Lendner ist ein praktizierender Experte im Bereich Gesundheit, Medizin und Fitness. Er schreibt bereits seit über 5 Jahren für das Managed Care Mag. Mit seinen Artikeln, die einen einzigartigen Expertenstatus nachweisen, liefert er unseren Lesern nicht nur Mehrwert, sondern auch Hilfestellung bei ihren Problemen.