Notwithstanding a black box warning from the FDA, ongoing research demonstrates the efficacy of treating adolescents and children with antidepressants
Perhaps no issue in mental health treatment is more emotionally laden and controversial than whether adolescents and children should be treated with antidepressants.
"It has been an issue which has led to debate and some controversy," says David A. Brent, MD, a psychiatrist and professor at the University of Pittsburgh who specializes in child and adolescent depression. He has written extensively about the subject. "Generally, we believe that the risks of doing nothing outweigh the risks posed by antidepressants. What concerns us is that because of the FDA warning, some kids who should be getting treatment aren't."
Following a comprehensive review of all available controlled clinical trials of antidepressants in children and adolescents, the Food and Drug Administration issued a black box warning in October 2004 about an increased risk of suicidal thoughts or behavior (suicidality) in children and adolescents with major depression disorder (MDD) who are treated with selective serotonin reuptake inhibitors (SSRIs). A black box warning is the most serious type of warning in prescription drug labeling.
In the FDA review, no completed suicides occurred among nearly 2,200 children treated with SSRIs. However, about 4 percent of those taking the drugs experienced suicidal thinking or behavior, including actual suicide attempts — twice the rate of those taking placebo. In 2006, an advisory committee to the FDA recommended that the agency extend the warning to include young adults up to age 25.
The FDA warning notes that children and adolescents taking SSRIs should be closely monitored for any worsening in depression, emergence of suicidal thinking or behavior, or unusual changes in behavior, including sleeplessness, agitation, or withdrawal from normal social situations. The FDA states that close monitoring is especially important during the first four weeks of treatment.
Health plans and pharmacy benefit management companies are generally leery of drugs with black box warnings being used as a first line of treatment, say some plan officials — but they do not prevent the use of such treatments. "Generally speaking, we expect the physician who is prescribing the drug to be aware of black box or other warnings, and appropriately balance the potential risks and benefits of any drug," says Lindsay Shearer, spokeswoman for Cigna. "However, our evidence-based pharmacy coverage policies do consider black box warnings that are mandated by the FDA, and with some medications, we may incorporate a utilization management program involving medical necessity review as one more safety precaution for the individual."
Black box warnings may reduce the effective use of antidepressants in young people, but some health plan officials point to the warning's emphasis on follow-up as a positive treatment incentive (see "FDA Recommends Follow-Up," below). "We always take black box warnings seriously, and we encourage providers to do the same. And black box warnings can affect formulary tier placement. But we do not block the use of antidepressants in adolescents because of the warnings," says Edmund Pezalla, MD, chief clinical officer for Aetna Pharmacy Management. "Using letters to physicians, we aggressively recommend follow-up, which is part of the HEDIS measures for depression."
Well-placed concerns
Considering that the National Institute of Mental Health (NIMH) reports that 5 percent of adolescents suffer from the debilitating effects of MDD at one or more points in their lives, Brent's concerns about the risks inherent in the FDA's stance seem well-placed.
It is a worry shared by many in the psychiatric community. "What happens is that sometimes, because of the controversy, doctors, especially primary care doctors, throw their hands up and simply don't treat depression" in young patients, says Brent.
"There is no doubt that something needed to be said by the FDA about the use of antidepressants among this subset, but it may be having an inadvertent negative consequence."
A research letter published in the September 2008 issue of the Journal of the American Medical Association, written by one of the leading researchers in adolescent suicidality, James A. Bridge, PhD, of Ohio State University, reported that "following a decade of steady decline, the suicide rate among U.S. youth younger than 20 years increased by 18 percent from 2003 to 2004, the largest single-year change in the pediatric suicide rate over the [previous] 15 years." There was a small decline in 2004-'05, Bridge said, but "higher rates have persisted in recent years."
Research over the last decade has clearly shown that certain antidepressant medications, primarily the SSRI fluoxetine (Prozac), can be beneficial to children and adolescents with MDD, according to NIMH. When the drugs are used in conjunction with cognitive therapy, they have demonstrated an even greater effectiveness.
In fact, a comprehensive review of pediatric trials conducted between 1988 and 2006 suggested that the benefits of antidepressant medications likely outweigh their risks to children and adolescents with major depression and anxiety disorders. The study, partially funded by NIMH, was published in the April 18, 2007 issue of JAMA under the title "Clinical Response and Risk for Reported Suicidal Ideation and Suicide Attempts in Pediatric Antidepressant Treatment: A Meta-analysis of Randomized Controlled Trials." Brent was one of the authors.
Two important roles
However, knowledge of antidepressant treatments in youth, though growing substantially in recent years, remains limited compared to what is known about treating depression in adults. "We have found that better communication with primary care physicians is needed in the treatment of adolescent depression," says Brent. "Educating doctors about the signs and the risk is a role health plans should play."
Brent and his colleagues are particularly concerned about the treatment of sicker youths. "The evidence is strong that the use of SSRIs to treat adolescent depression is effective for those patients suffering from MDD," he says. "Among patients with milder depression, the use of SSRIs has not shown more effectiveness than placebos. But if the condition is not diagnosed, then there is no prescriptive remedy."
The efficacious use of SSRIs also has cost implications. In a December 2009 study published in the Annals of Pharmacotherapy under the title "Psychotropic Medication Changes, Polypharmacy, and the Risk of Early Readmission in Suicidal Adolescent Inpatients," the authors, from Ohio State University, expressed concern that since the black box warnings, the use of antidepressants for treating adolescents, children, and young adults has tapered off and the rate of suicide has risen. They state unequivocally that among suicidal adolescents, who make up 55 percent of child and adolescent psychiatric hospitalizations, "antidepressant [SSRI] treatment was associated with a lower risk of readmission."
Role of health plans
Given the fact that 10 percent to 14 percent of hospitalized adolescents will reattempt suicide within three months of discharge and as many as 30 percent within one year, the authors expressed concern that SSRIs are being underutilized for this cohort, especially in primary care settings, a risk factor they say is perhaps related to the FDA black box warning.
Brent, in emphasizing that doing nothing to treat MDD in adolescents and young adults is the greater threat, says that health plans have two important roles to play. First, they should encourage the "locating of mental health professionals in primary care settings to reduce barriers to treatment." And second, health plans should "strongly encourage the standardization of screening for depression in primary care settings."
Brent and others say doctors should be encouraged to ask about the symptoms of depression (changes in sleep patterns; loss of interest in social interactions; strong feelings of guilt; loss of energy, concentration, and appetite; psychomotor symptoms; and suicidality); should consult with family members, believe patients when they report depression, and make certain some form of treatment is initiated.
"Health plans do have an important role to play in communicating with physicians," says Aetna's Pezalla, "without interfering in the diagnosis and treatment process."
Certain antidepressant medications can help children and adolescents with MDD.
MANAGED CARE 
February
2010
. ©MediMedia USA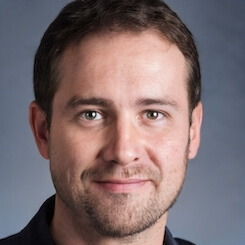 Paul Lendner ist ein praktizierender Experte im Bereich Gesundheit, Medizin und Fitness. Er schreibt bereits seit über 5 Jahren für das Managed Care Mag. Mit seinen Artikeln, die einen einzigartigen Expertenstatus nachweisen, liefert er unseren Lesern nicht nur Mehrwert, sondern auch Hilfestellung bei ihren Problemen.