Some question disease management's cost-effectiveness, but major insurers have seen enough to induce them to expand programs
We've grown accustomed in the last year and half to seeing seemingly invincible corporations and even entire industries suddenly find themselves wishing that the government would slap a "too big to fail" label on them. Most companies, however, still swim or sink in Darwinian waters where only the fittest survive.
There is no doubt that the approximately $2.5 billion disease management industry shoots the rapids these days. Skeptics are everywhere, even though some of the best health plans in the country tout their success at managing diabetes, congestive heart failure (CHF), coronary artery disease (CAD), and chronic obstructive pulmonary disease (COPD) and are branching into other areas. (There is serious debate about how cost-effectively asthma can be managed. See "Value of Asthma DM Disputed," below.)
Value of asthma DM disputed
Harvard Pilgrim Health Care, Aetna, and Cigna are three major insurers that have robust asthma DM programs that they have no intention of jettisoning. Yet voices in the DM industry question whether a DM asthma program can ever truly control costs.
"Trying to implement asthma for the few-and far-between asthmatics that might be out of control is ridiculous," says Ariel Linden, DrPH, MS, president of Linden Consulting Group and a widely published researcher of DM outcomes.
The asthma patients who wind up costing the system the most are those who never have an asthma attack and never take their medications as a result. Then, suddenly and seemingly out of the blue, they have an attack.
"They don't have any medications on them," says Linden. "They end up in the ER because they can't breathe. The hospital admits them and keeps them there overnight, gets them well-medicated and sends them back into the wilderness, Meanwhile, it just cost the health plan $7,000. Is that the kind of model that makes sense?"
Different view
Al Lewis, JD, president of the Disease Management Purchasing Consortium, agrees that asthma is tough to manage, though he doesn't agree with Linden's reasoning.
"It is kind of the opposite," says Lewis. "If you have 100 mild asthmatics, like my son, in any given year maybe three of them will end up in the ER for between $1,500 to $2,000. To put 100 people on controller meds would cost $600 or $700 apiece per person for a year. So, you don't want to be overcontrolling. You don't want to be pushing people to get controller meds that they don't really need. Maybe they really are mild asthmatics."
Lewis is lately warning health plans and vendors about taking on asthma: "Do very little asthma on a patient-by-patient basis because it turns out that asthma costs more to control than it is worth, at the margin."
Harvard Pilgrim's success has to do with managing asthma through providers, he adds.
"It costs more to control mild asthma than it does to take the small chance that they might end up in the ER. Do diabetes, heart failure, COPD, and CAD, in some cases, if the health plan is doing a good enough job, but emphatically not asthma."
A direct hit in a February 4 Business Week article titled "Take Your Meds, Exercise — and Spend Billions" asserted that the cost-cutting advantages of DM have been, to put it tactfully, overstated. Then there was the little matter of the eight Medicare DM pilot programs that were supposed to measure how much money can be saved. They were launched under the Medicare Modernization Act of 2003, but last year the Centers for Medicare & Medicaid Services pulled the plug on them because the agency failed to see any positive results.
Medicare pilot programs
Ariel Linden, DrPH, MS, president of Linden Consulting Group and a widely published researcher of DM outcomes, recalls: "Medicare said, 'All right, we don't know if it works or not; the literature doesn't say you work. We'll create these randomized control trials. We'll give you 20,000 patients. And we'll have 10,000 controls. We'll let you guys run with it.' And guess what? None of them were effective. Some of them dropped out early when they saw they weren't working. The rest just fell flat on their faces."
Al Lewis, JD, president of the Disease Management Purchasing Consortium, who for the most part represents the employer purchasers of DM, not the providers, agrees that DM faces a perception problem. "It's not enough that GM makes good cars now," Lewis observes. "For a quarter of a century they made lousy cars. So you can't just say, oh our cars are good, and expect people to start buying them."
Gordon K. Norman, MD, is the chairman of the board of DMAA: The Care Continuum Alliance, formerly the Disease Management Association of America. He says that there may have been too much emphasis in the past on the industry's cost-saving value as opposed to how it improves outcomes.
"I mean no one goes to a doctor to save money," says Norman. "No one goes to a hospital to save money. Health plans don't invest in the things they pay for to save money. But when it comes to health management services or DM, suddenly the amount of health improvement seems to go out the window and the amount of savings becomes the only thing focused on."
To underscore how difficult things have become, it need only be noted that Linden, Lewis, and Norman are three of DM's biggest boosters.
Still, don't start looking for obituaries of DM providers. Patients with chronic disease account for 75 percent of overall health spending, according to the Centers for Disease Control and Prevention, and 99 percent of Medicare spending, according to Johns Hopkins University. Many plans still consider DM one of the best methods for taking on those daunting numbers, certainly in terms of the clinical processes it employs. But does it save money?
Norman offers a clue. "The fact is that it is a two-and-a-half billion dollar industry of outsourced health management programs and I don't think that would be the case with all the steely-eyed, green-shaded CFOs and actuaries of corporate America looking on."
Cost avoidance
There are two reasons to want DM programs for CHF, CAD, diabetes, and COPD, Lewis says. First, the cost-avoidance benefit is great, compared to how much it costs to control the condition. Second, these conditions, by and large, are not well-controlled outside of DM programs.
"Generally speaking, for disease management to work, there have to be many avoidable admissions — admissions that are avoidable by better outpatient management, where you don't throw money at the outpatient management, " says Lewis. "That can happen with these four and with some of the suite of rare diseases."
Those four diseases are the ones that are "with the patient for a longer period," says Burton I. Orland, RPh, a consultant and member of MANAGED CARE's Editorial Advisory Board. Managing them won't be "an overnight success, so the HMO sees improvements over a longer period. Patients tend to stay with their MCO because of a successful DM program, so there is a value to having the MCO's nurse case managers also follow up with the patients."
So if DM successfully manages those four, can that success be replicated with other diseases?
A study in the December 2007 issue of the American Journal of Managed Care (see "For Further Reading,") suggests that many in the DM industry believe that it can. The study says that "although disease management programs have traditionally focused on more severely ill patients with common chronic conditions such as diabetes mellitus … and congestive heart failure (CHF), more recently the scope of disease management has expanded to include programs aimed at all patients with a condition regardless of severity (commonly referred to as population-based disease management) and at patients with rare and costly conditions (e.g., hemophilia and autoimmune disorders)."
Judith Frampton, RN, MBA, vice president for medical management at Harvard Pilgrim Health Care, says that in some ways, DM is a victim of its own success. "Why is it that diabetes disease management programs or cardiac disease management programs aren't creating the return on investment yield that they once did? The reason is that doctors who weren't practicing evidence-based medicine and patients who didn't understand self-management skills 15 years ago are practicing them now.
"Other factors have also contributed," she says. "One example is that the kinds of drugs people have today that can help them lead active and healthy lives even though they have congestive heart failure just weren't available 10 or 15 years ago. Pharmaceuticals and other kinds of procedures and technology have changed the face of the old DM, but the model of somebody taking the time to talk to people about what they may not know, and what they may not know about how to avoid complications, is really the approach."
Diabetes numbers
Lewis agrees with Frampton's assertion about DM being a victim of its own success in regions where people have good access to medical care, where the health plans are conscientious, and where there is a culture of health, as in eastern Massachusetts.
"There have been reductions in events for CAD because of better-than-usual care and prevention," says Lewis. For the other conditions, the technology is improving, but more people are being diagnosed with some of these conditions. "Diabetes, for instance. What is actually pretty impressive is that the prevalence of diabetes is actually way up in the last 10 years, but the incidence rate for people going to the hospital for diabetes is actually about flat. So technology is making an impact."
Lewis adds that good DM involves more than just making "a ton of outbound calls," a phrase that draws a reaction from Linden akin to how a lion responds to a rare steak being waved before its eyes.
"We Americans love simple fixes, but this isn't a simple thing," says Linden. "The truth of the matter is that these patients are usually very complex cases and they have got five different chronic illnesses."
Harvard Pilgrim's Frampton disagrees, saying that "one outbound call is not the same as another. Our nurses are clinical specialists in the area that they are working in. They are not generalist nurses, though most of them are adequately trained [for that]. But to get the nuances of the drugs, to understand the specificity of the condition, you need a specialist."
Further, Harvard Pilgrim's nurses do motivational interviewing. "Our outbound callers are trained in behavioral change techniques, and that makes a difference. We measure whether or not the interaction has resulted in a care plan. The care plan has to have goals that the nurse would perceive as goals, but it also has to have goals that the patient would see as goals. All of that makes it a more effective interaction."
By way of anecdotal evidence, Frampton has hundreds of e-mails, letters, and phone calls from satisfied members. "All health care is local," says Frampton. "Our nurses are from the area. They know Dr. Smith; they know the drugstore on the corner. Some of the call centers from some of the disease management programs are nowhere near the people that they are calling. I'm not saying it is impossible to do it from a call center, but our nurses have accents like they are from Boston or they are from Maine. It makes a difference."
Prochaska change model
Marla Tobin, MD, medical director for Aetna's Mid-America Region, says that Aetna's nurse callers use the Prochaska change model in trying to determine when someone is ready to adopt a healthy lifestyle. "Our nurses are taught the Ask-Me-3 technique — What three questions should I ask my doctor today when I go in to visit? So the patient has a pertinent agenda that he goes to his doctor with. He understands his medication and diagnosis. He understands what he must do next and to take charge of his life.
"There are disease-specific things that we want people to understand as well," adds Tobin. "We want a person with congestive heart failure to weigh himself, to understand the importance of salt in his diet, to know how to get a blood pressure reading, either taking his own or having a nurse do it. We want the coronary artery disease patient to understand what the symptoms of heart disease are."
This saves money, according to Aetna's in-house ROI studies. A 2008 study compares members in the Aetna Health Connections disease management program with members with similar conditions who were not enrolled in the program. Company officials say that patients in the Health Connections program had 26 percent fewer inpatient admissions for diabetes, coronary artery disease, congestive heart failure, and stroke. Overall, the medical costs were 10 percent lower — $5,452 vs. $6,040 per patient per year.
Some of this comes down to helping patients follow their prescribed pharmacy treatment. Sure, more people taking more medications can actually cost the members, the employers, and the health plan money up front, but it winds up reducing hospital admissions in the long run, says Tobin.
She calls DM programs for diabetes, asthma, CAD, CHF, and COPD the anchors of the industry. "If you want to talk volume of patients, you talk about those," says Tobin.
There are other conditions and diseases that are ripe for the sort of intense member assistance that DM provides. In fact, the plan manages 36 diseases through Health Connections. (See "Aetna Goes Whole-Hog for DM," below.)
Aetna goes whole-hog for DM
Aetna's Health Connections disease management program is distinguished from traditional DM approaches in that it focuses on the whole member profile, including all clinical conditions and comorbidities, say company officials. It also focuses on those problems that are shown to be susceptible to targeted interventions. Eligible members are engaged (or receive an invitation for engagement) based on their gaps in care and clinical concerns as expressed in an opportunity score determined by their clinical and claim history.
Aetna officials say that this approach allows the company to better support patients suffering from a host of chronic diseases. It also means Aetna Health Connections can apply DM processes to diseases and conditions that have not historically been considered candidates for such an approach, such as migraine and rheumatoid arthritis.
Vascular
Heart failure
Diabetes — adult & pediatric
Coronary artery disease
Peripheral artery disease
Hypertension — adult & pediatric
Cerebrovascular disease/stroke
Hyperlipidemia
Pulmonary
Asthma — adult & pediatric
Chronic obstructive pulmonary disease (COPD)
Orthopedic/rheumatologic
Osteopenia
Osteoporosis
Osteoarthritis
Rheumatoid arthritis
Chronic lower back pain
Gastrointestinal
Gastroesophageal reflux disease
Peptic ulcer disease
Inflammatory bowel disease (Crohn's disease)
Chronic hepatitis
Neuro-geriatric
Geriatrics
Migraines
Seizures
Parkinsonism
Cancer
General cancer
Breast cancer
Lung cancer
Lymphoma/leukemia
Prostate cancer
Colorectal cancer
Renal
Chronic kidney disease
End stage renal failure
Other
Weight management — adult & pediatric
Cystic Fibrosis — adult & pediatric
HIV
Hypercoagulable state
Sickle cell disease — adult & pediatric
"Depression is huge if you look at the cost of treatment and the number of comorbid situations," says Tobin. "We integrate our behavioral health with our medical just for that reason. The data support that 70 percent of heart attack patients have depression before, after, or during the time of their heart attack. There are high incidences of depression for people who are off work for a long time with a disability like back pain."
Aetna's DM effort is not only incorporating more diseases, it is also expanding demographically. "We have DM for both adults and children," says Tobin, "because asthma, weight management, and sickle cell are the kinds of diseases that can affect kids and really change their lives." While debate continues about DM's effectiveness, the commonsense connections it makes have long been evident. "If you don't deal with the depression as well as the back pain, you are not going to get the person back to work," Tobin continues. "We manage to where the patient is today."
Let's say that somebody is more concerned with getting to her daughter's wedding in May than in talking about diabetes today. "We talk to her about things she can do to be healthier between now and May," says Tobin. "That may be a healthier lifestyle and may be controlling her lung disease or kidney disease or some other disease. As we win her confidence and get her toward that goal, then she is willing to let us help improve her diabetes."
Coordination
Doing DM in-house allows Aetna to coordinate medical and pharmaceutical treatments more easily. For instance, patients with rheumatoid arthritis — another condition that has become a recent candidate for DM — might use injected anti-TNF agents.
"For appropriate use of such specialty pharmacy drugs, we want the member to really understand the right way to use the medication and how to control the disease," says Tobin. "Those agents cost a lot of money and you want to use them wisely to make sure that the patient is doing the right thing for his rheumatoid arthritis to get the most benefit from the expensive drugs you are using.
"Same thing with some of the cancer treatments. Same thing with some of the kidney diseases. You want to make sure that lifestyle, exercise, other medical conditions, and drug use programs are dovetailed and the information is exchanged between them."
Time is the ingredient that will decide whether diseases and conditions not traditionally managed by DM could be managed, says Jodi Aronson Prohofsky, PhD, senior vice president for health management operations at Cigna.
"You want to impact people while they are still healthy — before they become ill, especially chronically ill," says Prohofsky, citing the work undertaken by Dee W. Edington, PhD, the director of the University of Michigan Health Management Research Center. "We know that the rewards that employers will see might be five to ten years out."
Cigna has been working on a depression DM program for about four years.
"We're not just asking people whether they are depressed while we're working with them on other diseases," says Prohofsky. "We already know that depression is comorbid with a whole host of other diseases. We are combing our data, utilizing our analytics to identify people who are depressed who may have bipolar disorder, who may have an anxiety disorder, and we are proactively reaching out to them to engage them in a full-fledged DM program."
Traditional DM puts a lot of stock in behavioral change. The same approach should apply to depression — things like medication or other treatment plan compliance, for instance.
"Or planning for the relapse, for the time when you are not going to be as healthy," says Prohofsky.
Not just the bottom line
Talking to Prohofsky about depression DM creates the impression that she could be talking about any DM program, which is the point, she says.
"There are conditions that you want to give priority because we know there is potentially a good return on investment, such as heart disease and COPD. But there is an expanding list of diagnoses we should be looking at, such as weight complications, because of morbid obesity, depression, and a whole host of other diseases."
Those might be conditions that Cigna reaches out to beneficiaries about because patients may not know that they have them. "Maybe they don't realize the risks associated with it. Maybe they have a track record of just not managing it very well. What if we just said, if you need any help with any illness whatsoever or, frankly, just to retain your health, what if you were free to call in to us and we will provide you the same resources to help you manage your health? That's where we are today.
"Things like migraine headache, chronic stress, musculoskeletal pain, or other chronic pain syndromes," Prohofsky continues. "Depression belongs in that category as well. Those are conditions that arguably are driving higher indirect health costs for many employers because of their prevalence more than the rare individual with heart failure who might be in that employer's workforce. But for many employers, even non-Fortune 500 employers, some of these more prevalent, less severe conditions are nonetheless robbing them of productivity in a way that they are finding it cost-effective to invest in programs that help with these conditions."
Lewis says that as DM begins to take on rare diseases, it is not so much a question of making people change their behavior as it is a question of making sure people have all the information.
"At this point if you are a health plan and you can't answer a simple question like What is my heart attack rate per thousand today and what was it like five years ago, then you are not doing your job," says Lewis. "All the valid methodology is based on measuring events."
Tobin agrees. "I've worked for three managed care companies and there have been considerable differences between their programs," she says. "The differences that you see in the literature may be the fact that you've got apples and oranges comparisons of what works and what doesn't work. If it is done correctly in a well-run program integrated into your health plan, it does work well."
Managing Editor Frank Diamond can be reached at [email protected]
Many focus on DM's savings while concern for health improvement "seems to go out the window," says Gordon K. Norman, MD, of DMAA: The Care Continuum Alliance.
Revenues (millions)
Management of rare diseases bright spot as DM industry's growth slows
DM vendors continue to make money, but the rate of revenue growth has slowed in recent years, according to the study "Leading Disease Management Organizations: Fall 2009," by Health Industry Research Companies.
"DM industry revenue growth appeared to flat-line in 2009, making last year the first time in five consecutive years that DMO revenues did not grow at a double-digit pace," says Al Lewis, JD, president of the Disease Management Purchasing Consortium. The slowdown is attributed to the recession and to lower growth rates in DM programs managing cardiovascular and respiratory diseases. One positive: "Many of the nontraditional disease states for DM, including cancer, rare diseases, and maternity, experienced strong revenue growth."
Growth in DMO revenue by disease state
Source: Health Industry Research Companies, Summer 2009.
Plans said to do DM best are expanding programs
Health plan
Major diseases or conditions historically managed
DM categories created in 2009
Blue Cross of Alabama
Common chronic, wellness, pain
Oncology
Blue Cross of Delaware
Common chronic
Wellness
Blue Cross Blue Shield of Florida
Common chronic, rare diseases
None reported
Blue Cross Blue Shield of Massachusetts
Common chronic, ESRD, rare diseases, asthma
Wellness, oncology
Blue Cross of Nebraska
Common chronic, wellness
None reported
Blue Cross Blue Shield of Rhode Island
Common chronic, health and wellness
Low back pain
Blue Cross of Vermont
Common chronic, plus "At Risk Suite" including hyperlipidemia, obesity, metabolic syndrome
Wellness
Boston Medical Center Health Net Plan
Common chronic
Depression
Capital District Physicians' Health Plan
Common chronic
None reported
CareFirst
Common chronic plus ESRD, wellness, health coaching, lifestyle management
None reported
ConnectiCare
Common chronic, high-risk maternity, ESRD, complex case management, transplant case management
Wellness — HRA, health coaching outsourced to WebMD
Harvard Pilgrim Health Care
Cardiac, common chronic, oncology, rare diseases
High risk pregnancy
HealthPartners
Common chronic, rare diseases, complex case management, cancer, high-risk maternity, low back pain
Low back pain
EmblemHealth
Common chronic, ESRD, complex case management, high-risk maternity, rare diseases, pediatric diseases, NICU, HIV
None reported
Providence Health Plan
Common chronic, ESRD, cancer, inflammatory bowel disease, rare diseases, maternity, complex case management including transplant
None
Summacare
Diabetes, asthma, CHF
None reported
Source: "Leading Disease Management Organizations: Fall 2009." Eighth annual report. Health Industries Research Companies, 2009.
For further reading
"Medicare Disease Management in Policy Context," Spring 2008. Health Care Financing Review. https://www.managedcaremag.com/s/9
"Chronic Diseases: The Power to Prevent, The Call to Control," December 2009. Centers for Disease Control and Prevention. https://www.managedcaremag.com/s/a
"Chronic Conditions: Making the Case for Ongoing Care," November 2007. Johns Hopkins University. https://www.managedcaremag.com/s/b
"Evidence for the Effect of Disease Management: Is $1 Billion a Year a Good Investment?" December 2007. American Journal of Managed Care. https://www.managedcaremag.com/s/c
Why Harvard Pilgrim believes in DM
Disease management has come under fire of late, including "Take Your Meds, Exercise — and Spend Billions" in the February 4 issue of Business Week, but there are dozens of health plans, including Harvard Pilgrim Health Care, that remain true believers.
"Without naming names, I definitely think that a vendor that makes a profit doing disease management has it in its interest to create a methodology that looks as good as possible," says Judith Frampton, RN, MBA, vice president for medical management at Harvard Pilgrim Health Care. "I'm not saying it is dishonest. I'm just saying it is the methodology. You can make numbers do lots of things. We are not-for-profit so it doesn't behoove us to trick ourselves."
Harvard Pilgrim's data show improvement in how the plan has managed some diseases.
"For instance, you can see a reduction in cardiovascular events," says Frampton.
Number of inpatient and ER events per 1,000 Harvard Pilgrim members compared to the national average
Harvard Pilgrim
National average
Congestive heart failure
Coronary artery disease
Pre DM
Diabetes program introduced
Partial DM
Cardiac program introduced
Full DM
Diabetes & cardiac full implementation
Asthma
Diabetes
Source: Disease Management Purchasing Consortium database presented to the World Health Care Congress, April 15, 2009
Meetings
| | | |
| --- | --- | --- |
| HealthIMPACT Southeast | Tampa, FL | January 23, 2015 |
Our other journal
P&T Journal for November 2014
FEATURES
LETTER TO THE EDITOR
Medications for Parkinson's Disease
PERSPECTIVE
The Changing Roles of P&T Committees
Epilepsy Management: Newer Agents, Unmet Needs, and Future Treatment Strategies
PIPELINE PLUS
Modest Growth Seen in Epilepsy Market
MEETING HIGHLIGHTS
European Society of Cardiology and Transcatheter Cardiovascular Therapeutics
BOOK REVIEW
"Generic: The Unbranding of Modern Medicine," by Jeremy A. Greene, MD, PhD
DEPARTMENTSMEDICATION ERRORS
Misadministration of IV Insulin Associated With Dose Measurement And Hyperkalemia Treatment
PRESCRIPTION: WASHINGTON
FDA's Proposed 503B Draft Compounding Guidance Raises Concerns of All Kinds
New Drugs/Drug News
Pharmaceutical Approval Update
DRUG FORECAST
Riociguat (Adempas): a Novel Agent For the Treatment of Pulmonary Arterial Hypertension and Chronic Thromboembolic Pulmonary Hypertension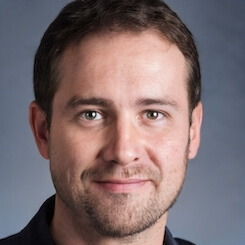 Paul Lendner ist ein praktizierender Experte im Bereich Gesundheit, Medizin und Fitness. Er schreibt bereits seit über 5 Jahren für das Managed Care Mag. Mit seinen Artikeln, die einen einzigartigen Expertenstatus nachweisen, liefert er unseren Lesern nicht nur Mehrwert, sondern auch Hilfestellung bei ihren Problemen.