Studies suggest that the benefits of the medications for mild-to-moderate patients are minimal or nonexistent
Most health plans and pharmacy benefit management companies pay for antidepressants, and many maintain depression management programs, so they have a vested financial interest in the efficacy of treating depression through medication and disease management. At least 27 million Americans take antidepressants and more than 164 million prescriptions for antidepressants were written in 2008, totaling nearly $10 billion in United States sales and $20 billion globally, according to IMS Health.
JAMA article
The therapeutic value of antidepressants has been controversial lately — a recent article in the Journal of the American Medical Association, followed by a Newsweek cover story, questioned their effectiveness. But two studies published in the February 2010 Journal of Occupational and Environmental Medicine point to the absentee and productivity cost of depression — especially when it is untreated — and conclude that antidepressants and health plan-assisted depression management might reduce that cost.
"We believe in the value of testing for depression at the primary care level because of co-morbidities and the overall negative effect on patients' lives," says Edmund Pezalla, MD, chief clinical officer at Aetna Pharmacy Management, "and we aggressively recommend follow-up through our contact with physicians."
The JAMA study, "Antidepressant Drug Effects and Depression Severity: A Patient-Level Meta-analysis," was published in the Jan. 6, 2010 issue. It examined random placebo-controlled trials of antidepressants approved by the Food and Drug Administration for the treatment of major and minor depressive disorders.
The authors, led by researchers in the psychology department at the University of Pennsylvania, concluded that "the magnitude of benefit of antidepressant medication compared with placebo increases with severity of depression symptoms and may be minimal or nonexistent, on average, in patients with mild or moderate symptoms. For patients with very severe depression, the benefit of medications over placebo is substantial."
The Newsweek story, published February 8 and titled "The Depressing News About Antidepressants," pointed out that the January JAMA study was one of several, beginning more than a decade ago, that questioned the value of antidepressants. The story states: "As more and more scientists who study depression and the drugs that treat it are concluding, [the JAMA study] suggests that antidepressants are basically expensive Tic Tacs."
Unsurprisingly, the JAMA article and especially the Newsweek story created something of an uproar. In its March 2, 2010, issue Scientific American said the two stories had created a controversy among psychiatrists — but added that at least four other meta-analyses published in the last eight years supported the recent JAMA findings.
"The essential facts about antidepressant efficacy are not in dispute," states Scientific American. "In double-blind, randomized controlled trials … antidepressants show a small but statistically significant advantage over placebos. The debate is over the interpretation of these findings."
Employers react
What is undeniable is that depression has a clearly demonstrated adverse effect on employers. "The cost of depression in the workplace is highly significant," says Ronald Kessler, PhD, a professor of health care policy at Harvard Medical School. In June 2003, Kessler and colleagues published a study of the financial effect of depression, "The Epidemiology of Major Depressive Disorder: Results From the National Comorbidity Survey Replication," and concluded that the disease costs as much as $51.5 billion a year in absenteeism and presenteeism, which is when employees are at work but fail to perform adequately because of an untreated or undertreated medical condition.
Two recent studies
Kessler's conclusion — that treated or untreated, depression has a serious negative effect on productivity — is supported by the two recent JOEM studies.
One JOEM study, titled "Assessing the Relationship Between Compliance With Antidepressant Therapy and Employer Costs Among Employees in the United States," demonstrates that absentee costs are lower when patients comply with medication therapy. Its objective was to assess effects of antidepressant treatment compliance on health care and workplace costs, according to the authors.
"Using claims data, we looked at two groups of patients plus a control group," says Howard G. Birnbaum, PhD, a principal in the Analysis Group, a financial and business consulting organization in Boston, and lead author of the study. "The first was employees taking antidepressants for any reason — antidepressants are sometimes prescribed for conditions other than depression, such as anxiety or a sleep disorder. The second group was patients with a depression claim."
By using workplace survey data linked to two employers' health care claims, employees with depression (488) or antidepressant (1,224) claims were categorized into noncompliant or compliant groups. Compliance was measured through "medication possession ratios," or refill rates. Annualized costs were compared between compliance groups for the employees with antidepressant use (regardless of diagnosis) and the subset diagnosed with depression.
Absenteeism costs were lower for patients compliant with antidepressant use ($3,857 compared to $4,907), regardless of diagnosis, and among diagnosed depressed patients ($3,976 versus $5,899).
"In both cases, compliant patients cost less than noncompliant patients," says Birnbaum. He and his colleagues concluded that "increased compliance with antidepressants is significantly associated with reduced absenteeism costs."
The second JOEM study looks at productivity and depression, and concludes that depressed patients create productivity costs, and its authors say treatment should include depression management.
The study, titled "Productivity Losses Among Treated Depressed Patients Relative to Healthy Controls," used claims data to examine annual short-term disability and absenteeism costs for patients with depression who were treated with antidepressants and for a matched control group without depression.
The study, led by researchers from the consulting group Thomson Reuters, analyzed insurance claims and employee health and productivity data for more than 22,000 patients diagnosed with depression and treated with antidepressants. Researchers compared this study group with a control group of patients without depression.
They found that employees treated for depression were roughly twice as likely as people in the control group to use short-term disability leave. For workers treated for severe depression, the short-term disability rate was three times higher.
Short term disability
Average annual short-term disability costs were $1,038 for treated depressed patients versus $325 for the control group. They were $1,685 for a subgroup of severely depressed treated patients versus $340 for their controls. The authors concluded that "even when depressed patients are treated with antidepressants, there are substantial productivity losses. Therapies that can better manage depression may provide opportunities for savings to employers."
"Despite the acknowledged effectiveness of antidepressant therapy, productivity costs related to depression persist even after patients receive treatment," says lead author Suellen Curkendall, PhD, director of outcomes research at Thomson Reuters. "This may be because patients often don't respond to the first type of antidepressant that they are prescribed.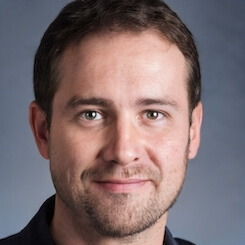 Paul Lendner ist ein praktizierender Experte im Bereich Gesundheit, Medizin und Fitness. Er schreibt bereits seit über 5 Jahren für das Managed Care Mag. Mit seinen Artikeln, die einen einzigartigen Expertenstatus nachweisen, liefert er unseren Lesern nicht nur Mehrwert, sondern auch Hilfestellung bei ihren Problemen.