As the medical home concept grows, many in health care will have to define new roles
Add diverse experience as a clinician, health plan executive, and consultant to his current role as vice president and medical director at McKesson Corp. and David Nace, MD, is able to take a broad view of the value of the patient-centered medical home. Vice chairman of the Patient-Centered Primary Care Collaborative, he is involved in a wide range of efforts designed to promote the concept, which will be at the center of health care reform, he says. "You can't have an accountable care system without strong, robust, contemporary primary care as its foundation." Increased roles for pharmacists, behavioral care specialists, health educators, and health plan medical directors will also be hallmarks of a health system based in primary care, with opportunities and challenges all around.
"The ability to partner with a clinical network and to understand medical informatics will be critical for an insurer, and clinician executives will have a tremendous role to play," Nace says. Before joining McKesson, Nace served as senior vice president and corporate medical director at UnitedHealth Group; vice president and chief medical officer at Aetna; and founding principal of Health Strategy Solutions, a benefit consulting company serving large employers. He has also served as medical director in a variety of health care organizations, including a company that offered employee assistance programs. In addition to his post at the PCPCC, he is on the board of directors for California's Integration Healthcare Association. Nace earned his bachelor's degree at the Philadelphia College of Pharmacy and Science and his medical degree at the University of Pittsburgh. He is board certified in psychiatry and neurology. He spoke recently with MANAGED CARE Editor John Marcille.
MANAGED CARE: When did you become interested in primary care?
DAVID NACE, MD: I started my training in family medicine, and at that time I became very disturbed about what I saw then as the future of primary care.
MC: What do you see now?
NACE: Countries that have rebuilt their health care systems with contemporary primary care as a foundation, such as Denmark and the Netherlands, have seen dramatic reductions in hospitalizations and more targeted use of specialists. We're starting to see that in our pilots here.
MC: The Patient-Centered Primary Care Collaborative [PCPCC] that you are involved with is tracking 54 pilot projects for primary care medical homes. How many people are enrolled?
NACE: The ones listed on our Web site are primarily multipayer pilot programs in which one or more commercial payers are participating. They represent close to 5 million patients being served. Our executive committee has debated whether we should stop calling these pilot programs, because they are becoming a significant portion of the delivery system.
MC: What have been the aggregate results? Anything surprising?
NACE: They have been tremendously successful, with fairly common results across them. We've seen decreases in emergency room visits; decreases in hospitalizations; and in many cases, decreases in outpatient visits per person. The pilot programs are supported by a payment system that doesn't require a face-to-face visit to be reimbursed, so many practices are using alternative methods of contact — telephone, secure e-mail, even home visits. We are also seeing improvements in access to care and to satisfaction for the patients and their families because of that improved access. We see better adherence to evidence-based medicine guidelines, particularly around diabetes and asthma, and improvements in preventative care.
MC: What has been the overall effect on cost?
NACE: We are seeing a reduction in total costs as a result of all of these things. The average is about 5 percent within a year or two of implementing the medical home program.
MC: Is the hope that these reductions will become greater as the programs mature?
NACE: We don't know. This is a work in progress.
MC: They are getting similar results, but are all of the medical home programs starting to look the same?
NACE: This is still more along the lines of 1,000 candles burning. The medical home is a set of principles, and people are adhering to those principles and evolving. Some organizations, like the NCQA, have worked with PCPCC very closely in constructing an on-ramp or escalator for how a practice and a payer can evolve according to these principles, because it's a lot to take on all at once. No one really knows where this journey is going to end, but there's a clear direction of where this ship is sailing.
MC: Payments are evolving in a similar way?
NACE: There has been some consistency in payments. We've advocated a blended model in which you continue to do things on the fee-for-service system, but then you pay for additional value by adding a per-member, per-month medical home fee; some people call it a care coordination fee. It covers many or all of the activities that are not on the fee schedule, such as paying for information technology, doing phone or e-mail visits, coordinating care with the hospital, and bringing new staff into the practice, such as behavioral health providers or social workers.
MC: What are the similarities and differences between a patient-centered medical home and an accountable care organization?
NACE: The medical home is a micro view of accountable care, and an ACO is a macro view. They are responsible for the same things: coordinating the best care possible for a population and therefore lowering costs. What is critical is that primary care is fundamental to achieving accountable care.
MC: With primary care practices at the center of all this, what leverage do they have with the radiologists or the surgeons to be more conservative in what they do?
NACE: Patients trust their primary care physicians, and if a payer puts these physicians in a role of coordinating care, they become a trusted agent, and that drives the patient's behavior. It's really about relationships. Patients constantly go back to the medical home to find guidance as to where to go and whether they are receiving the best care.
MC: Will ACOs formed to contract with Medicare also want to contract with health insurers?
NACE: Private payers are way ahead of Medicare and Medicaid in paying for ACOs, just as they are ahead with the medical home. The rate of adoption has been driven by payers' robustness of financing, and that has been escalating. Providers won't make the investment in something they are not going to be paid for, so it requires the payer to come to the table. Blue Cross & Blue Shield of Massachusetts has made a huge investment in global budgets for ACOs, and has seen tremendous results, as we saw in the New England Journal of Medicine in July. CareFirst (BlueCross BlueShield of Maryland, the District of Columbia, and Northern Virginia) is transforming its entire system to medical home. Public payers are following: About a dozen states have appointed a medical home lead to help transform Medicaid and to work the private payers.
MC: How are states working with private insurers?
NACE: The concept of payer alignment is a critical piece, and the Centers for Medicare & Medicaid Services has been very clear that they want payers to align. In the past, if an individual payer wanted to do something with a physician practice or a hospital from an accountable care perspective, that payer might have made up 20-25 percent of the provider's business at most. When the payers align, it has a strong effect. In some states, they have had to create a government-sponsored or supervised agency to pool the money and disperse it to prevent antitrust issues. They are trying to sort out the legalities.
MC: Will medical home practices be the foundation of ACOs?
NACE: Blue Shield of California announced an agreement to form an ACO, and as part of that, they are revitalizing their primary care infrastructure. Hospitals that are buying practices to position themselves for accountable care are also investing in them to transform them into medical homes. On the other hand, primary care practices that are part of the Taconic Health Information Network and Community, or THINC, in New York's Hudson Valley have been working for about five years to develop a medical home network relationship amongst themselves. They invested in themselves and are now reaching out to contract with payers as an ACO. It is occurring differently in every region of the country.
MC: You said 5 million members are enrolled in patient-centered medical homes. Is that going up at a specific rate?
NACE: That number is based on the pilot programs that are on our Web site. This is moving so rapidly that we have to constantly triangulate the data. The number of practices moving to be a medical home has dramatically increased. We've also seen a rapidly growing trend of hospitals buying primary care practices and converting them to medical homes. Probably close to 20 percent of primary care practices are in the medical home model.
MC: Is the acquisition of practices by hospitals going to concentrate power in a way that is detrimental to health plans?
NACE: We are seeing consolidation on many fronts, including payers buying hospitals and clinics, and that really becomes a government policy issue in terms of how to mitigate against bad outcomes. We have to create a regulatory ecosystem that results in better care at a lower cost rather than higher costs because of pricing power.
MC: Is this the death of the small practice?
NACE: About 75 percent of primary care physicians are in practices of five physicians or less. Many want to stay in practices that they own, and there are solutions for that. At McKesson, we empowered community pharmacists by creating a franchise network of independently owned pharmacies — Health Mart — which is the most rapidly growing "chain" of retail pharmacies. We recently acquired U.S. Oncology, which has a very similar arrangement in a specialty niche where we've leveraged a common information-technology system as well as other aspects of the practice. We're exploring what we might do for primary care physicians, and I'm sure many others are, too.
MC: What is the relationship between consumer-directed care and the medical home?
NACE: Because we have an evolving health care culture and lots of information and knowledge widely accessible, we have moved from a paternal concept of medicine to the physician becoming more of a collaborator with patients in terms of helping them think through their care. But something we are struggling with as a country is, How do you give patients more financial responsibility and yet not have that result in them avoiding care? The medical home can move us in the right direction on that.
MC: Do patients know enough about medical homes to use them effectively?
NACE: There's work to be done. Three years ago, if you asked a patient to define a medical home or describe revitalized, contemporary, holistic, robust primary care, most people wouldn't know. If you ask the question today, you would get a much different response, but most people still don't recognize primary care for what it could be.
MC: Do we have enough primary care physicians in this country?
NACE: That question is deeply rooted in the assumption that fee-for-service is here to stay. Forget the pipeline for a minute and look at how we can expand the reach of primary care. It is not just the doctor, but the team. If you take away the requirement for a face-to-face visit with a physician for each payment that comes to the practice, the per-member, per-month medical home payment allows the work to be spread out among people who can spend time with the patient, including nurses and patient educators. We need to figure out how to pay primary care physicians and their practices more in exchange for delivering better value, and we need to find ways to increase the pipeline of not only primary care physicians, but primary nurse practitioners, health educators, and care coordinators who can be added to those practices.
MC: Those individuals are becoming more central to a practice?
NACE: When we move away from the fee-for-service system, which requires a face-to-face visit with a doctor, and instead use a medical home team, we can move those people to operating at the top of their licenses. Think about a community pharmacist. They often operate way down below the peak of their license, right? They have a doctoral degree in pharmacy, and they are counting pills. So if we can connect the pharmacy to the medical home and we free them from the constraints of the current payment system, they can operate at the top of their license. They can contribute to the medical home team in a very significant way, through medication therapy management and coaching and education and support.
MC: What are the implications of this new organization of the health care system for pharmacy costs and the development of new products?
NACE: If we can get patients more coordinated care, we can get them more involved with technology and we can use technology to assist them with things like medication adherence. We can also provide decision support at the point of care, so the system sees all of the medications, knows the history, and can provide guidance to the prescribing physician. Pharmaceutical manufacturers are very interested in the medical home movement because it means that medications will be used more appropriately. If we have a health information technology infrastructure where everyone is connected and collecting data, that data can become a tremendous resource to do real-time clinical research.
MC: Thank you.
Medical managers will be faced with radical reinvention of health plans
I spent many years working for Aetna, and UnitedHealth, and I was one of the founding leaders of Magellan Health Services. There has been an ongoing evolution of the role of medical directors, and clinicians within managed care. When I joined Aetna in 1994, it was bringing clinicians on in new roles to think about medical management and network management. We have seen a huge shift in the insurance field since then. The managed care world has honed and developed the whole science of population health management, care management, utilization management, network management, risk management, population stratification, predictive modeling, performance measurement, and outcomes measurement. That has all been driven by payers.
Right now, health plans are having to reinvent themselves around accountable care and medical homes. We are seeing a shift of accountability, where the provider is being asked to do many of those functions. So payers are asking, what is our role going forward? Is it to become a technology company to help provide the information? Is it to partner with them or even acquire them? Or is it to become a facilitator? We don't know, but clearly the clinical leaders in managed care are going to be highly sought after to help facilitate this transformation.
The medical home is a set of principles, and people are adhering to those principles and evolving.
Right now, health plans are having to reinvent themselves around ACOs and medical homes.
Meetings
| | | |
| --- | --- | --- |
| Home Care Leadership Summit | Atlanta, GA | November 17–18, 2014 |
| Customer Analytics & Engagement in Health Insurance | Chicago | December 4–5, 2014 |
| Pharmaceutical and Biotech Clinical Quality Assurance Conference | Alexandria, VA | December 4–5, 2014 |
| 6th Semi-Annual Diagnostic Coverage and Reimbursement Conference | Boston | December 4–5, 2014 |
| 9th Semi-Annual Medical Device Coverage and Reimbursement Conference | San Diego | December 5, 2014 |
| 8th Annual Medical Device Clinical Trials Conference | Chicago | December 8–9, 2014 |
| HealthIMPACT Southeast | Tampa, FL | January 23, 2015 |
Our other journal
P&T Journal for October 2014
FEATURES
The Clinical Trial Model Is Up for Review
Pyrazinamide-Induced Hyperuricemia
Lung Cancer Research Is Taking On New Challenges
Medical Applications for 3D Printing: Current and Projected Uses
PIPELINE PLUS
Steady Progress on Parkinson's Disease
DEPARTMENTS
MEDICATION ERRORS
Telling True Stories Is an ISMP Hallmark
PRESCRIPTION: WASHINGTON
FDA Accepts Its First Biosimilar Application
New Drugs/Drug News/New Medical Devices
Pharmaceutical Approval Update
DRUG FORECAST
Edoxaban: an Investigational Factor Xa Inhibitor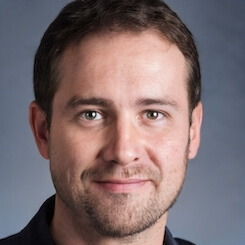 Paul Lendner ist ein praktizierender Experte im Bereich Gesundheit, Medizin und Fitness. Er schreibt bereits seit über 5 Jahren für das Managed Care Mag. Mit seinen Artikeln, die einen einzigartigen Expertenstatus nachweisen, liefert er unseren Lesern nicht nur Mehrwert, sondern auch Hilfestellung bei ihren Problemen.