First, which members are affected? The question is simple, but getting the answer might not be.
A health plan's first and only notification of an implantable medical device recall today may be a story a medical director sees in the news. And when the plan does learn about the recall, it may be difficult or impossible for it to answer some important questions, such as how many members are affected, have they all received the medical care they need, what has the manufacturer done to manage the recall, and what are the cost implications to the health plan.
Growing need, complex market
With the cost of implantable devices and related procedures projected to reach $100 billion by 2013, according to our research, the health care marketplace and policymakers are paying greater attention to this problem, since there is potential to save money and improve care.
Before passage of the health care reform bill, private payer costs of implantable medical devices, excluding procedure costs, were growing at an annual rate of 14 percent in the United States. They are expected to reach $36.6 billion by 2013, up from $19 billion in 2008, according to projections developed by the consulting company Health Advances, and the medical device management company Access MediQuip.
From hips and knees to pacemakers and neuromodulation, medical devices extend the length and quality of life for patients with chronic conditions. Combine that with an aging U.S. population and the addition of nearly 35 million Americans who will soon gain access to health care, courtesy of the Patient Protection and Affordable Care Act, and the demand for implantable medical devices is likely to continue to outpace overall health care inflation.
This tremendous growth, coupled with the rapid technological advances that improve the functionality, performance, and longevity of medical devices, has helped to make the medical device industry one of the fastest growing sectors in the U.S. economy.
That growth has been matched by increases in medical device recalls. For instance, recalls have gone from 527 in 2003 to 845 in 2008 (see the box below).
Source: The Silver Sheet, Vol. 13, No. 2, February 2009.
The number of recalls of implantable medical devices has risen as manufacturers have adopted new technologies at a greater rate, used software in their devices, and worked to bring new innovations to market more rapidly.
In every instance in which a medical device is recalled, identifying and caring for the patient must be the first priority.
Because of the lack of centralized product recall management services and a continuing reliance on paper instead of electronic medical records, identifying a patient with a recalled device can be painstaking and lengthy, delaying care, risking patient health, and increasing costs.
To identify an affected patient, the medical device must first be tracked through a complex and intricate supply chain, retracing its route as it made its way from manufacturer to distributor to one of thousands of medical facilities and ultimately to the patient. This is complicated by the great diversity of processes and systems between manufacturers, distributors, and providers.
More often than not, the burden for tracking recalled devices falls on the manufacturer of the device, the provider, and — in a few instances — the patients themselves. Each is more likely than the health plan to have actionable information about the recall.
The great unknown
Once the health plans have learned of a device recall, what might they not know? It's likely that they don't know how many members are affected and whether those affected will receive the treatment they need. They may be unable to determine whether members who underwent a procedure involving a specific type of device actually received the device that had been recalled or a similar device from another manufacturer. They might not know if the manufacturer is replacing the device at no cost or helping patients to cover copayments and meet deductibles. When a claim comes in, the health plan might not know whether it is for a member who is receiving the procedure and device for the first time or for one who is having the procedure to replace the recalled device.
What is known for certain is that a patient has undergone a procedure, a claim has been presented, and payment is required.
"We are at the mercy of how these things are coded," says Paul Karazija, MD, medical director of care management at Medica, in an article appearing in the Star Tribune in Minneapolis. "We hope docs code these so they show it was a replacement device, or we won't be able to tell what's going on."
A February 2006 New York Times article titled "Insurers Picking Up Recall Cost" cast a glaring light on this very situation. It notes that both private insurers and Medicare face the difficult task of tracing device replacement costs to a specific patient. In part, this is because claim forms don't distinguish between normal replacement and a recall-driven replacement and because the insurer cannot easily determine which manufacturer's device has been used in the procedure.
As Patrick McCarthy, vice president for exchange services at Global Health Exchange, puts it: "Lack of visibility of information — about where products are, to whom they have been sold, and how they have been used — is a fundamental problem in the health care supply chain, and one that is particularly pertinent to the issue of product recall management. GHX works with a majority of hospitals and suppliers in the United States, and we have found that solving these kinds of problems requires that trading partners are not only able, but also willing, to share information in an accurate, timely, and uniform manner. Technology is important, but you also need trust among the various constituents to help ensure that all the relevant parties have access to the same information at relatively the same time."
Unlike in other specialty health care sectors, such as radiology, pharmacy, and behavioral health, where benefit management companies have emerged to meet the need for coordination and management, there is no centralized system that allows for the coordination and management of care and costs associated with implantable medical devices. Such a mechanism not only offers opportunities for improved patient safety and care overall, but for a more efficient and cost-effective means of managing product recalls.
Tackling the problem
Any effort to manage implantable medical devices must include robust controls that track implants and compliance with FDA regulations for recalled implantable devices. There are actions health plans can and should take:
Be able to track the device from manufacturer to provider and ultimately to the patient.
Readily identify, when there has been a recall, whether the device has been implanted.
Be able to trigger notifications of device recalls in a timely and efficient manner.
Track the corrective action to ensure that the manufacturer has met its obligations to both the provider and patient.
Manufacturers, in some instances, may cover the cost of replacing the device and patient copayments or deductibles. Having this information in-house, and being able to hold the manufacturer accountable for meeting its obligations, goes a long way toward helping a health plan to fully and clearly understand its obligations and risks for the corrective actions.
In the ideal world, a health plan could seamlessly implement these initiatives. But as many health plans understand, surgical facilities of any size seldom have the resources to support payers on cost and quality management initiatives. For this reason, health plans may decide to turn to third parties, such as our company, that have already invested in and built the systems, processes, and networks needed to accomplish this fairly extensive to-do list.
Data and communication
What is needed is a database of facilities, devices, and case information to identify potentially affected patients through a series of reactive and proactive processes. The system should trigger notification that a device recall exists for specific lot or product serial numbers and identify whether the device had been implanted in a patient, is scheduled to be implanted, or resides in inventory at the medical facility. The notification should be sent to the facility to assist it with the recall process.
As health plans adjust to government health care reform, there is little doubt that the free market system will create its own reform drivers. Given the high costs of implantable medical devices, health plans need a cohesive way to manage this expenditure in general, and device recalls in particular.
Kendra Obrist is senior vice president for marketing and product development at Access MediQuip, which describes itself as "the nation's first and largest provider of outsourced implantable medical device management solutions." Get more information about Access MediQuip at www.accessmediquip.com.
Reasons to be involved
Improve patient safety and quality of care through timely, efficient, and effective notification of a recall
Monitor and manage cost of the corrective procedure, and ensure that the costs are covered by the appropriate party
Inform and empower surgeons and facilities with actionable, accurate, and timely information
In every instance in which a medical device is recalled, identifying and caring for the patient must be the first priority. But identifying patients can take a long time and be costly.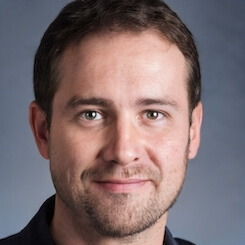 Paul Lendner ist ein praktizierender Experte im Bereich Gesundheit, Medizin und Fitness. Er schreibt bereits seit über 5 Jahren für das Managed Care Mag. Mit seinen Artikeln, die einen einzigartigen Expertenstatus nachweisen, liefert er unseren Lesern nicht nur Mehrwert, sondern auch Hilfestellung bei ihren Problemen.