A huge influx of enrollees gives insurers a chance to demonstrate cost-saving techniques developed over the years
Well, the world hasn't ended. Health plans haven't gone under, and we haven't suddenly found ourselves in an alternate universe where up is down. For now, all is as it was, even though health care reform is law.
In fact, reform might turn out to be one of the best things that ever happened to insurers, says the consultant Michael L. Millenson. "I don't think that the health insurance industry was spending millions of dollars to defeat this in the secret hope that it would actually pass," says Millenson, who is president of Health Quality Advisors, a company that works with those interested in using better information to improve health and health care. "But I do think that some of the consequences will be much more favorable to the industry than you might believe if you only listened to the outraged cries."
The one provision that might have sounded the death knell for the managed care industry — the public option — did not happen. "And so what you have is a health insurance law that is going to give insurers millions of new customers in exchange for some increased degree of price scrutiny," says Millenson. "Since the health plans have been telling us for years that their administrative expenses are used to improve the delivery system, this is the chance to prove it on a national scale. The country needs the private sector to respond to health care reform with improved efficiency and effectiveness of care delivery. It is critical."
Employers are going to be looking for innovative solutions, says Linda Havlin, who oversees research for health and benefits, and is a co-leader of a health care reform work group, at Mercer. "Having that excise tax in place on plans that cost more than $10,200 for single coverage, for example, creates a sort of a trip wire that nobody wants to cross," says Havlin, referring to the tax on so-called Cadillac plans. (For more on this, see "A Very Volatile Situation," below.) "Seventy-five percent of employers say they won't pay that tax on coverage costing more than the allowed amount, so it will force innovation."
Best results
And that means opportunities for health plans that are quick on their feet so that they can "convince those clients and their employees that what you are doing is producing the best results from a quality and cost-efficiency standpoint," she says.
At this point in the discussion, employers seem to be driving the adjustments to the law, says Mark Olson, a senior consultant and actuary in the health and group benefits practice at Towers Watson. "We've actually gone back to employers who have plans that look like they might need to be restructured pretty dramatically and have initiated discussions with a couple of the large health plans to find out what they are thinking about changing to these types of plans, and so far we have only gotten high level responses back," says Olson.
"I'm sure they are thinking about it. I'm sure they are trying to figure out how they can position themselves so that they can meet the requirements and do it administratively in the most efficient manner that they can. My guess is that sometime in the next several months we'll see more direction and information from the health plans providing their position and strategy."
This health plan-employer interaction will be crucial, Havlin agrees. "It is key for a health plan to find some client whose thinking is very aligned with theirs, strategically, so you can partner and move together. Most of the networks that are in place today are very broad, and that was done to increase satisfaction, but those broad networks are too costly and there is a wide range of outcomes. Employers that want to increase awareness about the impact of quality and the outcomes of care and have their employees make better decisions about where to get the best care are doing the right thing."
Havlin says that Lowe's has begun a preferred provider program for cardiac care through which it contracts directly with the provider, the Cleveland Clinic. "Lowe's found a lead provider that offers excellent quality. In exchange for a favorable rate, Lowe's will encourage employees to use that provider as much as possible through incentives."
Where does that leave the health plan?
"Exactly," says Havlin. "Lowe's did not choose to go through the health plan.
"The reason is that most of health plan contracts today are based on broad PPO-type arrangements. You've got virtually every hospital in the network and all of their lines of service. You can go anywhere. We haven't done anything to parse that system out in a more rational way. So health plans can just choose not to embrace innovation and continue their current strategy, or they may decide that it might be time to create a new network strategy."
Payment policies
Patricia Smith is the president and CEO of the Alliance of Community Health Plans, a trade association representing such household names as Kaiser Permanente, HealthPartners, Group Health Cooperative, and Geisinger Health Plan. Its 21 not-for-profit member organizations represent about 18 million covered lives.
The law offers plans an opportunity to explore different kinds of payment policies, Smith says. "The bill includes a number of changes in payment policy, including increased Medicare and Medicaid payment for evaluation and management services in primary care and reduced hospital payment for very high numbers of readmissions.
"Medicare payment policies affect the commercial market: Changes in Medicare generally have a spillover effect on non-Medicare practices. Examples of Medicare provisions in the health care reform bill that may have a positive impact across the health system include paying for high performance on clinical measures, paying for reduced hospital readmissions, and boosting primary care reimbursement."
Smith also says that the law brings opportunities for health plans to build better delivery systems, and that the CMS demonstration projects are a good place to look for these new opportunities. "The demos will really be important as we move ahead," says Smith. "Paying Medicare Advantage plans based on quality performance as measured by HEDIS and CAHPS [the Consumer Assessment of Healthcare Providers and Systems] encourages higher performance."
Millenson also cites the CMS programs, saying that the pay-for-performance and disease management pilot projects may prove especially beneficial to health insurers.
"What this means is that the cost-containment initiatives that most insurers have been conducting for years under the radar have become mainstream," says Millenson. "That provides a tremendous opportunity. If you are innovative in value purchasing, if you are innovative in insuring care at a reasonable price, this gives you the chance to really be a star on the national stage. There are many programs that private health insurers operate that do really good things for patients, but nobody knows about them except those in the industry. Whether it is disease management or value purchasing, these programs that represent a clinical improvement and an economic improvement have been largely invisible to the general public."
He adds: "The people who will take the successful ideas and turn them into programs for the whole country are the private health insurers."
Smith cites a Johns Hopkins study commissioned by the ACHP that showed that the organization's member plans had fewer readmissions than traditional Medicare. Smith says that the hospital readmission policy in the health care reform law is "an indicator that policymakers recognize what might be possible if best practices from managed care were encouraged and more broadly applied.
"ACHP members invest in strategies to reduce readmission rates — for example, making sure that the patient sees a doctor soon after discharge and checking to be certain the patient is taking medications properly and consistently. These strategies may require resources, but they ultimately result in significant quality improvements that over time will save the system money."
Smith also cites the new populations that are going to be insured: "That's an opportunity for everybody in the health insurance industry."
In these ways, the law might facilitate the evolution of health plans, which have historically been in the administration business, says Havlin. "Over the past several decades the employer community has been pushing health plans into the medical management business. At what point do you cross over into the actual delivery of care? The traditional HMOs have stayed in the business of delivering care while indemnity insurers relied on cost sharing as a strategy to control expense.
"Perhaps we will see a resurgence of integrated-care companies that combine care management with varying cost sharing plans. Without doing anything, plans will find that their costs will rise thanks to the expansion of benefits and eligibility that the reform law mandates," Havlin points out. "A broad-based PPO network isn't going to be the long-term solution. Employers are going to be looking for strategic partners, so many of the health plans that have been getting on board with ideas like medical homes are focusing on the smart things, like the 20 percent of the people driving 80 percent of the costs. Let's figure out who is driving that cost today and who is going to be driving it five years from now."
The other opportunities for plans are in behavioral change. "A couple of years ago the idea was to give everybody an incentive to adopt generics, and then it changed to be an incentive to take the most appropriate drug," Havlin says. "But, in fact, if you look at a lot of employers' experience, by and large their populations are compliant. You have some exceptions, but people are taking their drugs. You need to tailor the programs to people who may not be able to afford their copayments or who could switch to an equally effective but lower-cost drug. The new approach is to give patients a brief incentive to change medications. Three months with no cost sharing if you'd just try this other drug. That doesn't mean you have to provide the medication at no cost in perpetuity. We're being smarter about those kinds of incentives to change. Plenty of people do pay attention to incentives."
Wellness & exchanges
Olson, the Towers Watson actuary, agrees. "Part of the law is focused on wellness," says Olson. "It will increase the HIPAA limit on financial incentives for participation in wellness programs from 20 percent of plan costs to 30 percent, and provides for future increases up to 50 percent. Almost all of the health plans have wellness programs in place or available, and they may be able to actually capitalize on offering more programs or improving the incentives and getting greater participation."
There will surely be a focus on cost escalation once the mandates kick in, says Olson. "This should create an opportunity for the health insurance carriers to highlight the plans and programs they can provide to help employers redesign their plan offerings and, even more important, care management programs to help control cost increases and make sure that employers are spending their money wisely."
The wild card in health reform, especially from the insurers' point of view, will be what happens when the insurance exchanges are launched in 2014. Olson envisions the exchanges working in a manner similar to the Massachusetts Commonwealth Health Insurance Connector Authority. The Connector acts as a middleman to match individuals and some employers with health plans.
"I would think health insurance company executives would be looking at this as a relatively easy way to gain increased membership," says Olson. "As an example, when you visit the Massachusetts Connector Web site you can actually see the multiple plans that are available from each of the various health insurance carriers. So if you went out and looked at Harvard Pilgrim, there would be — I'm just going to pick a number — five or six plans that might be in each of the categories, gold, silver, and bronze. And it would show you the design and the prices as well, based on your age and location."
Of course, Massachusetts has had some problems. The state recently rejected health plans' request for premium increases. "The situation in Massachusetts continues to bear out that you really need to tackle the cost issue, because putting it off is dangerous," says Smith.
The health reform debate showed that it was easy to categorize insurers as evil, says Millenson. "While there are health plans whose main contribution to the marketplace is beating up providers and getting discounts, health reform will make it more difficult for them to do that because of a shortage of physicians. For most health plans, however, the passage of reform provides a chance to start over."
Millenson adds: "They fought and lost, but now they will be adding new members and have the opportunity to demonstrate to those new members that the health plan is truly adding value. That's an opportunity."
---
Our most popular topics on Managedcaremag.com
---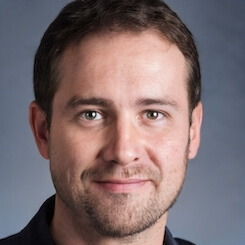 Paul Lendner ist ein praktizierender Experte im Bereich Gesundheit, Medizin und Fitness. Er schreibt bereits seit über 5 Jahren für das Managed Care Mag. Mit seinen Artikeln, die einen einzigartigen Expertenstatus nachweisen, liefert er unseren Lesern nicht nur Mehrwert, sondern auch Hilfestellung bei ihren Problemen.