UnitedHealth Group joins with the YMCA and Walgreens in tackling one of our most vexing chronic conditions
UnitedHealth Group joins with the YMCA and Walgreens in tackling one of our most vexing chronic conditions
One out of every five health care dollars is spent caring for diabetics, according to the Centers for Disease Control and Prevention. The estimated cost of the disease has increased a mind-boggling 32 percent — $8 billion a year — since 2002, reaching $174 billion in 2007. So when UnitedHealth Group decided to create a program geared toward one disease, diabetes was an obvious choice.
"What we're doing with the Diabetes Prevention and Control Alliance is addressing a disease in this country that's reaching epidemic proportions," says Executive Vice President Tom Beauregard, MBA. "And it's tied to our unfortunate obesity trends."
In 2007, nearly 24 million people in the United States had diabetes, 24 percent of them undiagnosed, according to the CDC. Another 57 million people, 26 percent of the adult population, are considered prediabetic, with about 85 percent of them unaware of their condition. The vast majority of people with prediabetes are struggling with obesity, say experts.
"The fact that over a third of the U.S. adult population is either diabetic or prediabetic says it all," says Beauregard. "As we think about how to make health insurance costs more affordable, both of the programs — for diabetes and for prediabetes — that are within this model have proven that they in fact drive better clinical outcomes as they reduce costs."
Six markets
UnitedHealth Group this month plans to launch both tiers — one for prevention, the other for control — of the program in six markets: Cincinnati, Columbus, Dayton, Indianapolis, Phoenix, and Minneapolis-St. Paul. It will be the first time in the United States that a health plan will pay for such an effort. Because the program is so new, the insurer won't specify what it will cost or what it hopes to save by better outcomes. Beauregard predicts that "the returns will outweigh the costs."
Plan officials stress that the program is not a benefits plan or package. Any employer — or other health insurance company — can add the program to any benefits plan they have in place. "It's more like expanding our network to include two new providers for people with prediabetes or diabetes: the YMCA and Walgreens," says Beauregard.
No out-of-pocket costs
Employers will be able to weave the two programs into their health plan and benefit packages. In all cases, employees have no out-of-pocket costs to participate.
One of the main focuses of the UnitedHealth Group prediabetes arm of the program is early identification, and the insurer is using demographic data and information from historical claims and biometric screening to zero in on those at risk, says Beauregard.
"We're going to identify them," he says. "We're going to reach out and get them screened. They will then have an invitation to enroll in the prevention program. That's where the real clinical outcome will come, when we get them enrolled into that course."
Physicians can also recommend patients for the program.
"Particularly with the prediabetics, if we can identify them as a prediabetic, and get them into an effective program, then they can avoid diabetes," says Beauregard. "That's really, really important. Once you're a diabetic, you can't go back. Really at that point it's all about managing to avoid complications."
Here's how it will be presented to the beneficiary.
"There will be a general announcement just describing this benefit, this new service that's being offered for prediabetics and diabetics," says Beauregard. "We do the analytical review. You would then receive notification that you are likely eligible for this program as a prediabetic based on — and this is all confidential — the following claim indicators and demographic indicators. You would then be invited to get a free screening to verify that diagnosis.
"To the extent that you take that step — you get screened, you get the positive diagnosis — you would then immediately be enrolled in the prevention program. You wouldn't have any more out-of-pocket expenses. It would really just be an additional benefit for you. My expectation is that we'll run a pretty significant volume."
The prediabetes effort will involve UnitedHealth Group teaming up with the YMCA, which uses what Beauregard calls a lifestyle intervention. "It's a well-run 16-session program that teaches individuals about healthy eating, getting active, and then avoiding attrition — going back to their old habits," says Beauregard. After the initial 16 sessions, participants continue to meet in groups.
There will be a pay-for-performance element. A YMCA lifestyle coach will receive a higher payment for having helped an individual lose weight, as well as a payment for each patient's participation, say UnitedHealth Group officials.
The program is based on the original U.S. Diabetes Prevention Program, funded by the National Institutes of Health and the CDC, which showed that with lifestyle changes and 5 percent weight loss, 58 percent of the people with prediabetes can prevent or delay the onset of the disease — an "amazing outcome," says Beauregard. Glucose levels determine the diagnosis.
Walgreens is the partner for the diabetes treatment effort. "Walgreens supplies the pharmacists who will work with the diabetic to do screening and medication management, which is exactly what pharmacists are trained for," says Beauregard.
Participation by pharmacists in controlling diabetes is in accordance with CDC guidelines. They will provide education and behavioral intervention as well as risk-factor reduction and health-promotion instruction. The insurer will issue swipe cards to enrollees that will enable Walgreens to process payments at the point of service and be paid within 24 hours by UnitedHealth Group.
Planning for the Diabetes Prevention and Control Alliance was in the works long before it had become obvious that health reform would pass in Congress.
Still, "it's a nice complement to health care reform," says Beauregard. "I go back to the theme: We've got to find ways to address what will ultimately bankrupt the system, which is chronic diseases like diabetes with very, very low compliance."
Better care
"A second theme that is really important is that we're expanding access through this model to proven, effective primary care. You always hear about how there is a growing primary care shortage in the United States, and now with reform, we're going to extend coverage to approximately 31 million Americans.
"We have to find ways to get the new population that's entering, as well as the population that already had coverage, better access to effective primary care. That's the second really important theme that we're addressing here."
Portrait of an epidemic
The number of people diagnosed with diabetes grows an average of 1.5 million a year. It's an epidemic with an element of stealth: Of the 24 million diabetics in 2008, an estimated 5.7 million were undiagnosed.
Number of individuals diagnosed with diabetes doubled in 6 years
More than 40% of UnitedHealth Group members' total expenses are related to diabetes
Source: U.S. Department of Health and Human Services; American Diabetes Association; UnitedHealth Group's commercial book of business, 2008
Progressive cost to diabetes
Employers certainly take note. A business with 10,000 workers can expect that diabetes will consume 40 percent of what it spends on medical benefits. Somebody without diabetes might cost an employer $2,784 a year, but someone with diabetes and cardiovascular disease who is noncompliant? That comes to $17,762 per year.
Source: UnitedHealth Group's commercial book of business, 2008; UnitedHealthcare 2008 analysis for Diabetes Health Plan for several large employers (medical only, no Rx)
A growing trend: 64.5% of U.S. adults are now overweight
Any discussion about diabetes eventually turns toward overweight and obesity. Obesity is the primary cause of pre-diabetes. The number of overweight Americans continues to grow. Just a little bit of weight control means a lot.
Source: CDC, National Center for Health Statistics, National Health and Nutrition Examination Survey. Evaluation and Treatment of Overweight and Obesity in Adults
---
Our most popular topics on Managedcaremag.com
---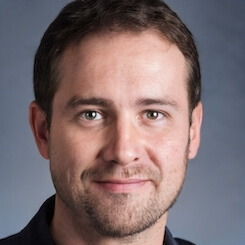 Paul Lendner ist ein praktizierender Experte im Bereich Gesundheit, Medizin und Fitness. Er schreibt bereits seit über 5 Jahren für das Managed Care Mag. Mit seinen Artikeln, die einen einzigartigen Expertenstatus nachweisen, liefert er unseren Lesern nicht nur Mehrwert, sondern auch Hilfestellung bei ihren Problemen.