UnitedHealthcare study unveils some impressive numbers, and now the company sets its sights on prediabetes
Launching a value-based insurance design (VBID) program is a one-sided relationship in the beginning. The enrollee receives free medication and doctor visits, but the health plan won't know where it will lead for at least two or three years.
"I think the industry is waiting to hear results, and now that we have them, we're going to see a lot more energy and innovation about value-based insurance design," says Karen Mulready, director of product development at UnitedHealthcare. The results she speaks of come from a two-year study the insurer recently released. Researchers tracked 620 people in the company's diabetes health plan, measuring compliance with six treatment and testing requirements such as doctor visits and screenings for blood sugar, cholesterol, kidney function, and eye disease.
Seventy-five percent of program enrollees complied with the requirements, compared with 61 percent of people with the disease who were not in the program.
Claims data
In addition, 21 percent of participants saw a reduction in their health risk scores, which are used to project costs. In fact, despite the upfront expenditure by the plan, overall health care costs grew 4 percent more slowly for participants than for nonparticipants. UnitedHealthcare says that the two-year analysis, begun in 2009, included all medical costs for preventive care and treatment along with "payment of financial incentives for plan participants." Company officials say that a more in-depth analysis of the program's effect on cost and outcomes will be made when there are three years worth of claims data.
Two years of data show a 6 percentage point improvement in compliance
UnitedHealthcare's outcomes study unveils some impressive numbers, and now the company sets its sights on prediabetes.
Source: UnitedHealthcare
Benefits that are offered include free diabetes-related prescription drugs and medical devices and copaymentless doctor visits. Just how much a patient can save depends on the number of doctor visits and the type of medication and frequency of dosage. On average, patients save about $500 a year.
"We're using the plan design as an incentive," says Mulready. "When I'm out talking to members at enrollment meetings or health fairs, I've been told that this is really something people like. It's not having that monthly payment when they need to fill their prescriptions for their diabetes. People are becoming more compliant. We're seeing that their disease is not progressing."
The 620 study participants were compared with 9,175 diabetics working for 106 employers that didn't offer the program but shared certain characteristics with the participating companies, including size, type of industry, health benefits offered, and salary levels. Overall, about 30 employers and organizations — including Hewlett-Packard, Affinia Group, New Orleans, and the American Postal Workers Union Health Plan — participate, enrolling about 15,000 diabetics and people with prediabetes in the program.
"Our employers have been thrilled with the results," says Mulready. "I've had a number of people from companies that do not participate contact me directly for information."
This year 10 new companies and organizations, with about 70,000 covered lives, are joining, and Mulready says that's a testament to how much awareness has grown about diabetes. "This always comes up. It is an ongoing issue every year for employers. Because of the type 2 increases and because of the obesity epidemic, this is a growing concern for everyone."
Employers may offer it as a stand-alone health plan or as an enhancement to an existing plan. "We're able to integrate all of those programs," says Mulready. "We not only have a value-based plan design, but we also have coaching through our disease management program."
Mulready says it's family-oriented. "This type of condition puts a chronic financial burden on the family as a whole," says Mulready. "This program not only enables them to have access to wellness tools and educational tools, but it removes a financial burden."
Members of the diabetes program use a portal that offers information about their condition and a personalized scorecard so they can monitor their progress towards completing their "health action requirements," says Mulready.
The emphasis on prediabetes is crucial. Sam Ho, MD, UnitedHealthcare's executive vice president and chief medical officer, says that the goal "is to slow the progression of the disease for people with diabetes, and in as many cases as possible, to reverse the condition for people at the prediabetes stage."
About 27 million Americans have diabetes and another 79 million have prediabetes, according to the Centers for Disease Control and Prevention. The disease costs the country about $195 billion a year, and half of all Americans might get it by 2020, according to the UnitedHealth Center for Health Reform and Modernization. It costs about $4,400 a year to treat an employee who has no chronic conditions. UnitedHealthcare notes that "For people with diabetes without the complications that often afflict people with the disease, the annual cost is $11,700, a figure that rises to $20,700 for diabetics with complications, such as heart disease and kidney failure."
The UnitedHealthcare program focuses on compliance with good reason. According to the CDC, noncompliance is a major reason that treating diabetes can be difficult — more than 80 percent of diabetics do not follow doctor advice on how to manage the disease.
The compliance rate for participants in the diabetes plan increased 6 percent over two years. "Next year what we want to do is study not only on diabetics, but also prediabetics," says Mulready. "Because one of the objectives of the program is to really educate and inform the prediabetics so they do not progress into becoming a diabetic."
Prediabetes
The insurer plans to take the same approach as in the two-year study on diabetes. "We will monitor the progress of prediabetics who were continuously enrolled in the plan for two years," says Mulready. "We will be looking for changes in compliance, impacts on cost, and changes in health risk scores. One of the main objectives of this study will be to determine the impacts the diabetes health plan has on preventing people with prediabetes from converting to diabetes."
As the CDC numbers indicate, there's a lot riding on the results.
---
Our most popular topics on Managedcaremag.com
---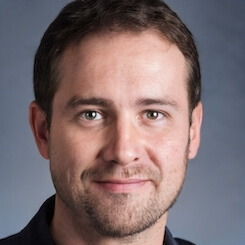 Paul Lendner ist ein praktizierender Experte im Bereich Gesundheit, Medizin und Fitness. Er schreibt bereits seit über 5 Jahren für das Managed Care Mag. Mit seinen Artikeln, die einen einzigartigen Expertenstatus nachweisen, liefert er unseren Lesern nicht nur Mehrwert, sondern auch Hilfestellung bei ihren Problemen.