Plans and payers are looking at a new insurance design that puts quality first. It might also save money.
Health care costs are astronomical and premiums are rising. As a result, a basic question about private health plans is being asked by the public, payers, the federal government, and the media: What value do health plans offer?
In this country, health care is an industry. Its product is service, assessed in terms of value. Unfortunately, unlike other service industries, value in health care is difficult to define. Saving lives and relieving pain are of great value to consumers, but the industrial value of health care service in a free market lies in a somewhat vague area, in a seemingly endless battle between cost and performance.
As our society struggles with reforming health care, finding a functional definition of value is very important. And converting that definition to action may well be a matter of industry survival.
Quality, cost
Asked for his definition of health care value, Denis Cortese, MD, president and CEO of the Mayo Clinic, sounds exasperated. "It should be clear at this point to nearly everyone, but I suppose it's not," says Cortese. "Value is quality relative to cost. Right now plans do not pay for value. They pay for process. That's a reason value is hard to agree on, hard for some people to define. But the purpose of process should be to improve value, requiring a joint effort between insurers, providers, payers, and patients. It requires new models of care. Primarily it requires knowing outcomes, and acting on that knowledge."
A form of benefit design that is value oriented, endorsed by Cortese and others, is growing in popularity, especially among employers. Named value-based insurance design (VBID), it promotes the use of services when the clinical benefits exceed the cost and discourages the use of services when the benefits do not justify the cost. There are many proponents, including several payers and some health plan executives. The classic VBID example is lowering — even eliminating — the cost of treatment-related medications for diabetes patients. In fact, a recent study at the University of Michigan did find that lowering copayments does increase compliance.
The basic idea is to organize care delivery around medical conditions instead of uncoordinated, sequential visits to multiple providers, physicians, departments, and specialties — the existing and prevalent system that VBID advocates say works against value and increases costs. In the current system, everyone is required to pay the same out-of-pocket amount for health care services. But value depends on patient characteristics, so there is enormous potential for underuse and overuse of resources.
Acceptance of that idea relies on a practical definition of value. Cortese has such a definition: value = (outcomes + safety + service)/(cost + time).
That is a practical equation because:
Cost and time are easily measurable. "The denominator is cost over a period," explains Cortese. "You determine the value of a service over time."
Outcomes are generally measurable and comparable, especially for the chronic diseases that create so much cost. "Know your numbers" is the mantra of preventive care.
Safety is lack of error, so medical errors are subtracted from value.
Service is basically access, also measurable: No care is bad care.
"Value is absolutely measurable," says Cortese.
And value is very important to payers. The Business Roundtable recently issued a report, The Health Care Value Comparability Study, that took a critical look at whether our society is getting what we pay for. Using two spending measures (manufacturer-paid health benefits per hour and gross domestic product-adjusted per capita spending on health care) and 17 health measures (such as adult mortality, obesity prevalence, absenteeism, and cholesterol levels), the report found that "the U.S. is suffering from a significant health care value gap."
Workers and employers receive 23 percent less value from our health care system than the average of five leading competitors (Germany, Canada, Japan, the United Kingdom, and France). The future looks bad. Of the three emerging global competitors (Brazil, India, and China), we receive 46 percent less value from our system of care, according to this study.
What is the problem? "Providers are not being paid for providing value," says Cortese. "There is a wide variability in the quality of care because most plans do not pay for value. Medicare does not pay for it. There are some enlightened programs, Kaiser and Intermountain Healthcare in Utah, for ex-ample. But what we need is experimentation, a willingness to shift incentives to value, a concentration by insurance companies on outcomes, not just on costs. So VBID is a great idea. Absolutely in the right direction."
Good business sense
The cost and performance equation above makes determination of value concrete and communicable. Within that definition, VBID makes good business sense. It is geared toward improving outcomes over time, avoiding errors of omission through proven and simple processes, and encouraging service. The concept is gaining favor among pharmacy benefit management companies and even consumer-directed health plans.
That's because, notwithstanding the perceived industry bias toward lowering employer cost through member cost-sharing, the rationale for VBID is maximizing clinical benefit by lowering member cost. Evidence exists that by doing so, overall health costs are lowered. So, in a nutshell, what is revolutionary about VBID is that one patient may pay less for a given service than another patient.
"Value-based design is a viable and compelling strategic approach that — when integrated with other employer initiatives such as focused employee communication, disease management, coaching and wellness programs — can better support and influence the interactions between patients and providers and enable positive patient behaviors while improving health outcomes," says Jennifer Boehm, a principal in Hewitt's Health Management Consulting practice.
While Hewitt's clients are primarily focusing on prescription drugs, the company believes that VBID will continue to evolve and become more complex and sophisticated.
A recent study by the American Academy of Actuaries looked at VBID and its implications for policy reform. The report states that "with VBID, health insurers are taking consumer-directed health care to the next level and lowering cost barriers to high-value services that otherwise might be delayed or avoided to save money. It is useful in grouping services into higher- and lower-value categories based on the cost of the service and the degree of clinical benefit. A higher-value service, for example, would have a clinical benefit commensurate with its cost."
A. Mark Fendrick, MD, of the University of Michigan and Michael Chernew, PhD, of Harvard University are the leading authorities on VBID. They designed the original concept several years ago and run the Center for Value-Based Insurance Design at the University of Michigan.
"We know what works, and we know how to make this work," says Fendrick. "The basic concept is irrefutable: With VBID you buy more health for the dollar spent. That is value. It entails redistribution. We want to lower financial barriers for patients and raise reimbursement for physicians if they are doing the things we want them to do. We believe the concept can become a standard in health plan product offerings."
It has that potential, although whether the kind of patient targeting VBID proposes saves in long-term costs remains an open question. "Does it make good business sense?" asks Chernew. "It depends on how it is designed. It certainly can. Lowering copayments itself does not necessarily save money, but the programs are designed to make people healthier. We do know that the long-term benefit still requires a comprehensive look."
Notwithstanding a lack — so far — in established long-term savings, the concept is most certainly gaining favor with large employers, including several members of the National Business Coalition on Health, who are pushing for VBID when they solicit vendors. Several plans, including Aetna and UnitedHealthcare, are responding. Humana has a program named RxPlus, which it markets to its ASO clients. It lowers copayments for members with diabetes and asthma.
Makes sense
"We believe it makes good business sense," says Troy Koch, PharmD, director of pharmacy sales support for Humana Pharmacy Solutions, the company's pharmacy benefit management company. "The value of an integrated program of insurer and PBM is that we have the data necessary to target applicable populations. Then we design their benefit specifically to their needs. The result is an increase in compliance, an improvement in overall health."
A couple of other PBMs have been pushing VBID in one form or another for a couple of years, although they don't always call it that. Several Blue Cross & Blue Shield plans (in Michigan and Pennsylvania, for example) have virtually eliminated copayments and coinsurance for many generic drugs, such as metmorfin for diabetes.
According to a Pharmacy Benefit Management Institute survey, "many multinational corporations are embracing value-based benefit design to meet business objectives while working to improve the health of the workforce."
Marriott is a good example. "We've been looking hard at solutions that provide reasonably priced quality health care," says Marriott spokeswoman Stephanie Hampton, "and we've been piloting new ideas. Value-based design is one of those ideas and we think a successful one."
But in considering value as the core of its health coverage, Marriott goes further than drug costs. It provides free annual check-ups and immunizations to its 75,000 employees and their dependents. Pregnant employees get free monthly and, eventually, weekly checkups. "It's too soon to know whether this value-based approach is working the way it should, but the anecdotal evidence is very good. The reaction in focus groups has been extremely positive," says Hampton.
Aetna's approach
According to Fendrick and Chernew, there are two approaches to VBID targeting. The first approach targets clinically valuable services for copayment reduction (for example, beta-blockers). That provides substantial benefit for some users (such as patients with CHF or myocardial infarction), but provides less value for other patients (such as those with performance anxiety).
"Right now, the current system does not differentiate between these patients," says Fendrick. "That is an issue that has to be addressed."
The second approach targets patients with select clinical diagnoses (for example, CHF) and lowers copayments for specific high-value services (for example, beta-blockers and ACE inhibitors). It requires sophisticated data systems to implement, and creates different copayments based on patient characteristics. "Programs using this approach typically identify patients with specific diseases, such as diabetes or coronary heart disease, and reduce copayments for identifiable high-value services for those patients," says Fendrick.
Fendrick says that Pitney Bowes uses the first approach, reducing copayments for all users of drugs commonly prescribed for diabetes, asthma, and hypertension. ActiveHealth Management, an independent patient-management subsidiary of Aetna, also focuses on drugs, lowering copayments for ACE inhibitors and angiotensin-receptor blockers, beta-blockers, medications for glucose control, statins, and inhaled steroids used to treat asthma. Fendrick says that ActiveHealth has the technology to precisely target patients to gain the most from VBID.
Fendrick says that the second approach, which targets specific patients, is less common. Two examples are the municipality of Asheville, N.C., and the University of Michigan. Both of these employers implemented a program that lowered copayments for selected medications for employees with diabetes. The Asheville program is led by pharmacists and includes coached self-management.
UnitedHealthcare's incentives
UnitedHealthcare has a program named Diabetes Health Plan which combines VBID with wellness programs. Started in the large employer market, the program gives incentives, such as free services and medications, online monitoring, wellness coaches, and self-management programs, to diabetics and prediabetics who follow their treatment plans and evidence-based guidelines. Depending on the patient's condition, the compliance requirements include lab evaluations, exams, preventive care, and wellness program participation.
UnitedHealthcare officials say the program can save plan members from $250 to $500 a year by not paying for diabetes-related pharmaceuticals, and reduces the $22,000 that employers pay to care for the average diabetic annually — although by how much remains an open question.
Fendrick and Chernew list three ways VBID makes good fiscal sense:
Savings through improved health outcomes. "This depends on successful targeting," says Fendrick. "The technology exists to target populations who will benefit the most. That is a measure of value."
Savings through increased productivity (for example, less absenteeism and fewer disability claims).
Savings by shifting costs to lower-value interventions. "As we make more effective use of evidence-based medicine and implement comparative effectiveness research, we are increasingly able to identify those services that yield less value, while identifying those that are of the greatest value," says Fendrick. "And that is a smart allocation of resources."
Problems
Fendrick says that VBID is not a panacea, of course. He lists several barriers to VBID implementation. One is about the cost of increased use of services. VBID involves lowering copayments for some underused, high-value services. Lower copayments are associated with higher costs and create concerns that VBID will increase spending, at least in the short term. As noted above, whether employers can capture long-term savings has yet to be determined.
Another concern is that implementation of VBID involves identification of high-value services.
Also, when a system targets specific patient groups, decisions about which groups would be eligible for lower copayments can be problematic. Therefore, "current patient-targeted VBID programs focus on diabetes because patients with diabetes can easily be identified using existing pharmaceutical data sets," says Fendrick.
Medicare roadblock
Perhaps the single biggest problem is that health systems as they now exist do not encourage value-based design. Medicare is a prime example, according to Cortese. "Public programs are not geared toward value," he says. "What would work is health plans that cover someone their entire life. Then value would make complete sense to insurers."
Universal American in Houston is a good example of what Cortese is talking about — and a good example of the barriers faced by VBID. Described by Patricia Salber, MD, the company's chief medical officer, as a "senior-focused health care company," Universal American has not implemented a full VBID because Medicare regulations do not support this approach. Salber has been part of the Center for Value-based Insurance Design since its inception. "We know it is the right thing to do, to try to lower the financial barriers to care. If Medicare develops pilot projects to look at VBID, we would love to be a part of that."
Fendrick is doing what he can to make that happen. Right now there is legislation being considered in the Senate to create such pilot projects.
"What we do know is the current system is unsustainable," says Cortese. "Solutions centered on value are a necessity."
Contributing Editor Martin Sipkoff can be reached at [email protected]
Study demonstrates effectiveness of VBID
A study published in the April 7, 2009, issue of Implementation Science, titled "A controlled trial of value-based insurance design – The MHealthy: Focus on Diabetes (FOD) trial," found that a value-based insurance program with lower copayments significantly increased use of medications for, and improved secondary prevention among, people with diabetes, compared with traditional insurance coverage. Medications are the cornerstone of diabetes treatment, and because diabetes affects more than 20 million Americans, with substantial morbidity, mortality, and related costs, improved compliance has significant implications.
The FOD trial includes 2,507 employees and dependents with diabetes insured by one large employer. Approximately 81 percent are enrolled in a managed care program. The control group included 8,637 patients with diabetes covered by other employers and enrolled in the same managed care organization.
Both groups received written materials about the importance of adherence to secondary prevention therapies, while only the intervention group received targeted copayment reductions for glycemic agents, antihypertensives, lipid-lowering agents, antidepressants, and diabetic eye exams.
Effective
The results were significant, and established the effectiveness of VBID, according to the authors, who were primarily from the University of Michigan. There was a nearly 5 percent increase in metformin use, an almost 9 percent increase in utilization of ACE inhibitors or angiotensin II receptor blockers (ARBs), and a greater than 9 percent increase in statin use among diabetics with value-based insurance, compared with a control group of diabetics with conventional insurance.
Although evidence-based medicine supports use of many secondary prevention agents for people with diabetes, underutilization remains a concern, says coinvestigator Allison Rosen, MD, of the University of Michigan, in a public statement about the results. High out-of-pocket costs are often cited as a culprit, and VBID might make a difference by linking patient copayments to value.
"When we talk about secondary prevention, we really mean preventing cardiovascular events — heart attacks and strokes. We include kidney disease in there because it's a vascular disease that is caused by diabetes," says Rosen. The study is available here: http://bit.ly/k3LS0.
Senate looks at VBID — an idea with broad support
Recent U.S. Senate Finance Committee hearings on health care reform highlighted value-based insurance design (VBID) as a model to improve patient health outcomes and lower costs. As a result of recent hearings, Sen. Kay Bailey Hutchison (R-Texas) is co-sponsoring legislation, now in committee, that would instruct Medicare to conduct VBID pilot projects.
The purpose of the bipartisan bill, cosponsored by Sen. Debbie Stabenow (D-Mich.), is "to establish a demonstration program requiring the utilization of value-based insurance design to demonstrate that reducing the copayments or coinsurance charged Medicare beneficiaries for selected medications can increase adherence to prescribed medication, and for other purposes."
Aetna's chief
Testifying in favor of the legislation, Aetna Chairman and CEO Ron Williams said, "Based on evidence in the medical literature that copayments and/or coinsurance can create barriers to care, value-based insurance design eliminates or reduces copayments or coinsurance for certain medications or types of care that are demonstrated to be crucial in preventing or managing disease. In other words, insurance is designed so that costs are not a deterrent to individuals in seeking out the right kind of care. One important example is the various types of care that are provided with first-dollar coverage, including preventive care, routine physicals, gynecological exams, and medications for chronic care conditions."
"What would work is health plans that cover someone their entire life. Then value would make complete sense to insurers," says Denis Cortese, MD, president and CEO of the Mayo Clinic.
More like this
Value-Based Insurance Design Might Help Medicare Cut Costs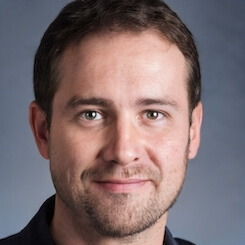 Paul Lendner ist ein praktizierender Experte im Bereich Gesundheit, Medizin und Fitness. Er schreibt bereits seit über 5 Jahren für das Managed Care Mag. Mit seinen Artikeln, die einen einzigartigen Expertenstatus nachweisen, liefert er unseren Lesern nicht nur Mehrwert, sondern auch Hilfestellung bei ihren Problemen.