Hospitals now face stiff penalties and some health plans see this as a way to attain a long-sought goal
A little more than two years ago, Victor Caraballo, MD, the senior medical director at Independence Blue Cross in Philadelphia, set out to hit the brakes on the flow of unnecessary readmissions to area hospitals. By identifying high-risk patients and promoting best practices in discharge planning, Caraballo and a regional collaboration involving more than 20 area hospitals felt they could start eliminating some pricey health crises.
Today, Caraballo says those initial approaches have made a mark. Through its close involvement with and financial support for the Partnership for Patient Care, a quality and patient safety collaborative led by the Health Care Improvement Foundation — the hospitals saw a 10 percent drop in the rate of trips from hospital and back to it. That's 400 readmissions eliminated, saving $3.8 million.
But the hospitals saved even more. They avoided $7 million in Medicare penalties. Under rules established in the Affordable Care Act, on October 1 hospitals from coast to coast began to face a penalty — the loss of up to 1 percent of all Medicare payments if they don't control 30-day readmission rates for patients suffering from heart attacks, heart failure, or pneumonia. The long lead-up to the new sanctions — which rise to 3 percent of all Medicare funds on Oct. 1, 2014 — has grabbed hospitals' attention.
Health plans can inform physicians of readmissions.
"We definitely got more attention from the hospitals after that announcement," says Caraballo.
With more hospitals engaged, Caraballo and others involved in readmission campaigns say that 10 percent goals are just a start. As the Medicare penalties rise, programs that enlist the help of MCOs like IBC's are likely to become more popular.
Preventing readmissions has long been a goal of managed care medical directors charged with eliminating waste. The Medicare Payment Advisory Commission has estimated that 18 percent of all the elderly admitted to acute care hospitals in the United States end up back at the hospital within 30 days.
Legislators bought into the notion that much of the estimated $15 billion spent on those readmissions can be wiped out with better care and coordination of providers as those patients head home after the initial stay. When you look at everyone's experience, regardless of age, and then break it down into local health care systems, the problem looks even more urgent.
Before the Partnership for Patient Care launched the readmission program in the spring of 2010, for example, Pennsylvania officials estimated that readmissions cost $2.5 billion, with the average hospital rate at 19 percent.
Managed care, which has its thumb on patient records, stands right at the crossroads of the effort to whittle down the number of readmissions, and its reach extends past the elderly in Medicare Advantage programs to all Americans threatened with a return trip to the hospital.
If you step back, says one industry consultant, you can see how this single federal initiative fits snugly into the broad change under way in the health care system.
"Pretty nearly all plans, providers, and payers have bought into the notion that the paradigm has shifted away from fee for service to better care," says Gary Jacobs, managing director of the health industry advisory practice at PricewaterhouseCoopers. "There are a lot of efforts moving to shared savings models — working in ACOs or bundled-payment programs — where financing of care and delivery of care are combined, so incentives are tying together both pieces. Much of the Affordable Care Act's energy is tied to a better approach to lowering overall costs. Hospital readmissions are a good way to start that process.
"The devil is in the details," Jacobs adds. "How do you do that? It's important to look at the overall context of what health plans seem to be focused on and what they are doing directly, combining quality through coordination of care and utilization of electronic medical records and systems to get the data so that they can do everything in their power to reduce unnecessary medical procedures in general while enhancing quality."
Don't use a hammer
Of course, it's not always clear when a re-admission is the hospital's fault. Even the best-cared-for patient can wind up back at the hospital. That's why you have to be careful when it comes to penalties, says Ann O'Malley, MD, a senior fellow at the Center for Studying Health System Change. That's why Medicare carefully selected three key conditions to focus on initially.
"It's too sensitive clinically to attack with a hammer," says O'Malley.
"The first thing to do is to make sure a discharge is not premature," she adds. "Make sure that the patient is ready to leave and that there is good post-discharge follow-up. The post-discharge follow-up is a vulnerable time for patients. Then, make sure there's notification of the patient's regular doctor when the patient is being discharged. Clear instructions to patients and their providers are needed. Too often that information falls through the cracks."
And that's where health plans can step in.
"Health plans can help support hospitals as well as outpatient providers in their efforts to systematically communicate about patient discharges," says O'Malley. "They can also work with hospitals to notify physicians in the community. There are things a plan can do to help hospitals with systematic communications."
Of course, we are talking about self-reported data, and hospitals might be tempted to cheat.
Case managers play a big role in the IBC approach. Often during the first stay it is possible to identify patients threatened with a return.
"We look for risk factors, either because patients have other readmissions or where we identified challenges in the social setting or the home setting, indicating they may have difficulty navigating the home site because of disability or something else. Maybe there's a resource challenge pointed out by care staff," says Caraballo. Any of those may warrant assigning a case manager to a patient.
Medication management is crucial, says Caraballo. So is transition management: making sure the patient has a clear understanding of what he needs to do to stay on the path to recovery. The Partnership for Patient Care also emphasized care transitions, medication management, and improved health records.
"There's pretty strong data out there that suggests that if you don't stay on your medications, say for chronic diabetics or hypertension, the chance of readmission is going to be higher," Jacobs says.
Goldfish rule
Helping patients make the transition safely from the hospital to home or to a nursing home or a rehab facility is also crucial. It can also be uncommon.
"When I was a kid, I got more instruction for caring for my goldfish than some patients get on their release from a hospital, says Caraballo. "Some people can have three, four, five specialists. That is a tremendous amount of coordination and the average patient has a hard time managing that, particularly when he or she is not well. Even getting a prescription filled can be a chore." And then there is the personal health record, making sure everything is documented carefully so caregivers can help make sure patients are managing the process.
As the new CMS guidelines kick in, health care information technology will continue to improve. The shift to medical homes, the focus on ACOs, and the adoption of new payment procedures tying payments to the quality of care dovetail nicely with programs that target hospital readmissions. "This is just the beginning," says Caraballo.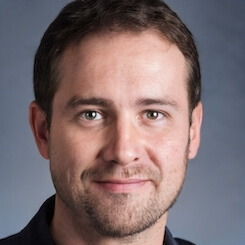 Paul Lendner ist ein praktizierender Experte im Bereich Gesundheit, Medizin und Fitness. Er schreibt bereits seit über 5 Jahren für das Managed Care Mag. Mit seinen Artikeln, die einen einzigartigen Expertenstatus nachweisen, liefert er unseren Lesern nicht nur Mehrwert, sondern auch Hilfestellung bei ihren Problemen.