Under PPACA, CMS is directed to test new payment models, leaving advocates holding their collective breath
Among the gems buried in the 906-page Patient Protection and Affordable Care Act (PPACA) is a provision that creates the Center for Medicare and Medicaid Innovation, a $10 billion laboratory of sorts within the Centers for Medicare and Medicaid Services (CMS). The CMI is charged with testing new payment models in health care.
Still reeling from bad memories of some CMS payment reform demonstrations past that crashed and burned under bureaucratic inertia and congressional interference, Washington insiders are hopeful the CMI can succeed where those demonstrations failed. The legislation creating the center includes a host of safeguards to avoid the congressional interference and bureaucratic inertia that sidetracked those previous CMS demonstrations, but the question lingers: Will that be enough to enable the CMI to achieve its lofty goals?
Anthony Rodgers, the CMS deputy administrator who is overseeing the CMI, is confident that it can do its job because the innovations will come from the outside. "We know that innovation comes from the bottom up; the goals are driven from the top down," he says. "If we set the goals, the innovators will come to the table."
PPACA dictates that the CMI be up and running by Jan. 1, 2011. Rodgers says the center will meet that goal, but CMS has a lot of work to do in the meantime. The agency has not yet hired a CMI director but plans to have that person on board by early fall. "We really want to move quickly on getting the center for innovation ready to start working with the various potential partners that we have out there," Rodgers says.
A retinue of Washington health care observers, including three former directors of CMS and its predecessor agency and a member of President Obama's transition team who once ran private plan contracting for Medicare, offer their ideas for making the CMI work.
Learn from experience
CMS has a lot of convincing to do about the prospects for the CMI. "When you use the terms 'government' and 'innovation' in the same sentence, you tend to get a reaction like my teenage daughter gives me when she's rolling her eyes," says Robert Doherty, senior vice president for governmental affairs at the American College of Physicians. He cites 2006 legislation that required Medicare to launch a medical home demonstration project. "It is now 2010 and there is not a single Medicare medical home demo funded in the United States right now," he says.
Gail Wilensky, PhD, administrator of CMS (known at the time as the Health Care Financing Administration) under President George H.W. Bush, still laments the coronary artery bypass grafting (CABG) demonstration she launched in the 1990s. "It went initially from 3 to 10 sites over the course of the 1990s, but it never went anywhere further than that," she says.
Rodgers bristles at comparisons with previous demonstration projects. For one thing, the CMI has a budget of $10 billion to test models over nine years, whereas the former demonstration projects typically received about $80 million a year in funding. "About $70 million of that was earmarked by then-Republican Sen. Arlen Specter of Pennsylvania and Democratic Sen. Tom Harkin of Iowa — they were the two appropriators — to do stuff they wanted to do," says Tom Scully, CMS administrator from 2001 to 2004. "CMS had very little ability to do anything new and innovative." Scully is now senior counsel at the Washington, D.C., law firm Alston & Bird.
Also, PPACA charges the CMI with selecting pilot programs to test, spelling out 18 specific model types to test (see below). Rodgers, however, doesn't see this as a restrictive mandate. "As new models that were not anticipated might develop and demonstrate they are going to help us achieve our ultimate goals, we think we can test them and evaluate them," he says.
18 payment reform models in PPACA
The law mentions these as programs or policies that HHS may include in the selection process
Patient-centered medical homes for high-need individuals, for women's health care, and to move primary care practices from fee-for-service toward comprehensive payment or salary-based payment.
Direct contracting with provider groups to promote delivery models through risk-based comprehensive payment or salary-based payment.
Geriatric assessments and comprehensive care plans to coordinate care.
Coordination of care to move providers from fee-for-service toward salary-based payment.
Use of health information technology, including home telehealth technology, to coordinate care of chronically ill people at high risk of hospitalization.
Physician payment for advanced diagnostic imaging tied to appropriateness criteria.
Utilization of medication therapy management services.
Community-based health teams to support small-practice medical homes.
Encouragement of providers to use patient decision-support tools to improve understanding of treatment options.
Permission for states to test integrated care for people eligible for both Medicare and Medicaid.
Permission for states to test all-payer payment reform.
Evidence-based guidelines for cancer care aligned with payment incentives.
Post-acute care improved through rehabilitation centers, long-term care hospitals, and home care.
Home health providers paid to work with interdisciplinary teams.
Collaborative high-quality, low-cost institutions disseminate and implement best practices and assist other institutions in implementing them.
Electronic monitoring used by specialists to facilitate inpatient care at integrated health systems.
No referrals for many outpatient services, such as physical therapy.
Comprehensive payments to integrated groups that include a teaching hospital and physicians and that try new methods for training health care professionals.
Source: H.R. 3590-273: Patient Protection and Affordable Care Act, Part III, Sec. 3021: Establishment of Center for Medicare and Medicaid Innovation Within CMS.
Those previous demonstration projects also had to prove they were budget-neutral. "The CMI does not have to demonstrate budget neutrality to proceed with testing a model, and that's huge," Rodgers says. "That budget neutrality challenge always forced us into proving something would work before we actually tested it."
Mark McClellan, MD, PhD, Scully's successor as CMS administrator under George W. Bush, calls that the "one-off process": "You start from scratch every time, going through design, requests for proposals, negotiations with sites, developing measures and data, going to Health and Human Services (HHS) and the Office of Management Budget (OMB) clearance process," he says. "Once you actually get going, it takes more time to complete and then analyze the data." One example he offers: The physician group practice demo he launched at CMS in 2005. Its authorizing legislation passed in 2000 and the final report has yet to be written. "So that's an 11-year turnaround," he says.
Choose the right leader
Experts say President Obama's recess appointment of Donald Berwick, MD, as CMS administrator bodes well for the innovation center. Berwick had been longtime CEO of the Institute for Healthcare Improvement. "I'm happy he's there now," says Robert Berenson, MD, a member of Obama's transition team and director of Medicare payment policy and private health plan contracting at CMS from 1998 to 2000. "A lot of people have notions about how to shorten the demonstration process and make real-time course corrections, and that's something Don Berwick has done."
"CMS staff, they're not paid to innovate," Scully says. "There's not a lot of incentive to stick your neck out if you're not a political person. One of the reasons I've been so supportive of Don Berwick — in fact I've caught a lot of flak about it because I'm a Republican — is that the agency needs political leadership."
The CMI will have to break the mold at CMS. "The leadership is going to have to set the tone and provide support at various levels to make this kind of innovative environment happen," Wilensky says. "That has not been the usual environment in the agency. This is not to criticize the work that they've done, other than it has tended to be very slow and ponderous and quite risk-averse. That is going to have to change if we're going to capture any of the promise of this new center."
Manage the outside influences
Cautious optimism reigns that outsiders, including Congress, can keep their hands out of the CMI. "What we're looking for is not to have people come to us and pitch ideas," Rodgers says. "What we're looking for is to go out and see what a community of providers feels is the best approach." Some experts are skeptical that the CMI can operate unfettered of special interests.
Giving the secretary of HHS the authority to expand pilot programs without congressional oversight "is a big deal," says Robert Mechanic, a Brandeis University health economist and author of an article in the New England Journal of Medicine on the CMI. "Hopefully, a lot of the new pilot programs will save the government money, but they'll also reduce revenue, especially for inefficient providers. That's going to create a strong pushback against expanding those pilots more broadly across Medicare."
Showing results will be crucial for the CMI to hold outside pressure at bay, warns Ellen-Marie Whelan, PhD, a nurse practitioner and senior health policy analyst at the Center for American Progress, a progressive think tank. "If Congress starts hearing from constituents that certain specialist providers are not making as much money, the CMI will need to make sure that it is highlighting the patients that are seeing improved outcomes," she says.
Make the process transparent
Many experts talk about the need for "transparency" in the innovation process, but that can mean different things to different people. Berenson is wary of what he calls "back-channel communications" either advancing or scuttling pilots. "I would have a visible process with at least one advisory committee and with stakeholders having a route to communicate," he says.
Specifically, he advises creating a committee under the Federal Advisory Committee Act guidelines for maintaining objectivity and public access. "It would make it that much more difficult for political favoritism to enter in," Berenson adds.
Rodgers acknowledges transparency must reach into all aspects of the CMI operations. "To get innovation rapidly diffused, we have to be transparent not only about how our dollars are being spent and the return on investment, but the kind of results we're getting, the models that are being used, and the tools that are being implemented," he says. He envisions a structure similar to the HHS Office of National Coordinator that has developed certification standards for providers' use of electronic health records.
To McClellan, transparency means streamlining the process for providers to submit proposals. He suggests replicating what CMS already employs for model waivers in Medicaid. "It's really just a matter of filling out an 8- or 10-page form as opposed to going through a long one-off review and clearance process," he says. "By having a standard written form, hopefully you can give people a clear idea of what to expect."
The CMI also needs to spell out clear guidelines for pilot programs, Scully says. "Most health care providers are trying to do the right thing," he says. "They just want to know what the directions are. They want guidance, and they frequently feel unguided." The monthly open-door forums CMS has with provider groups could offer another channel for transparency. "My impression, over the years, is that those forums have become far less candid — the career people do them, and they are cautious," Scully says.
Transparency will also help keep Congress off the CMI's back, says Stuart Guterman, vice president for payment and system reform at the Commonwealth Fund and author of a recent Health Affairs article on the CMI. "Clearly people have said the CMI is going to need quick wins, but people in Congress should not push so hard that the center chooses pilots on the basis of whether they can score quickly rather than do things that are going to make a long-run difference," he says.
Set realistic but meaningful priorities
The CMI will focus on innovations that involve accountable care organizations (ACOs) and integrated delivery systems at the local level, Rodgers says. The reason: "Congress directed Medicare in another part of the PPACA provision to contract with ACOs for Medicare fee-for-service, so we need to help ACOs develop themselves and mature so that when Medicare is ready to contract with them, they have capable organizations."
Those priorities might not quite match up for health plans. "The CMI is more focused on delivery reform than payment reform, but they are intertwined," AHIP Executive Vice President Carmella Bocchino says. "We would advocate the idea that payment reform is critical to delivery reform because you have to change the incentives. ACOs are a priority of the CMI. We want to make certain that there is flexibility in the design and definition so that the kinds of systems already at work within our community are included." AHIP would like to see reform priorities focus in these areas:
Readmission
Hospital-acquired conditions
Patient-centered medical home and related efforts
Payment bundling
Care coordination
Establishing realistic goals will also help preserve funding. "This money might go much faster than people think," Berenson says of the CMI's $10 billion appropriation. "They will not be able to test everything that everybody thinks is a good idea. I assume that it will require some kind of public participation in the priority setting process, and it will require skillful leadership."
Compress time
Having clear priorities and goals is key to a quicker lifecycle for pilot programs. Previous demonstrations took 3 to 5 years to launch.
"You could give people a clear sense of what's generally expected, what kind of numbers they need to produce to show this has a good chance of working or at least is going to help definitely answer the relevant payment reform question," McClellan says.
Actuaries at HHS and OMB could pre-clear the proposals, "which could potentially save another year," he adds. "You do these things, you can get a pilot started in a year or hopefully less."
"The most important thing is shortening the cycle time," says Robert E. Mechanic, MBA, senior fellow at the Heller School of Social Policy and Management at Brandeis University. "The CMI needs to figure out how to select projects, evaluate them, and decide whether to expand them, much more quickly than CMS has in the past. That's going to require new methods and metrics and not the same old evaluation model."
Rodgers says the PPACA gives the CMI enough latitude to develop those metrics. "Previous demonstrations took so long because they were very prescriptive," he says. "It had to be a certain type of model, it had to be budget neutral, and each demonstration had to go through a series of processes to get approval and then it had to be solicited, and then the other major drawback was that our systems had to be modified for that demonstration."
CMS's focused information technology often dragged out reporting of results. The $10 billion appropriation offers a solution. "We're planning to invest in our technology so that we can have flexible and configurable systems," Rodgers says. "We've never done that before. We never had dedicated technology systems."
The linchpins of the CMI will be the contractors conducting the pilot programs. Rodgers acknowledges that developing meaningful relationships will require outreach. "We see organizing around multi-stakeholder collaborations that will include commercial health plans, CMS, the state Medicaid programs and others," he says.
Essential
For the AHIP, private-sector participation is essential in the process. "Our underlying message is that the CMI should not proceed absent private sector involvement," Bocchino says. "There has been enormous activity in the private sector and we are talking to them about how best to align what is going on in our sector with their work so that there is the greatest efficiency and the least confusion possible for providers."
Guterman is encouraged from what he's seen so far from Rodgers. "They key issue is, Where do the ideas come from?" Guterman says. "You can approach things on a top-down basis, or from the ground up. The ideal is a mix and a hybrid of those two approaches. Tony Rodgers is asking providers 'What do you need us to do to enable you to provide the kind of care you think your patients should be able to get?'"
Make sure the CMI has the resources
Gail Wilensky, a senior fellow at project HOPE, an international health foundation, worries that the additional burden of running the CMI may prove too much for CMS. "CMS has all those changes to worry about — a huge expansion in Medicaid to oversee — and then this huge innovation center in addition to implementing value-based purchasing for hospitals and nursing homes," she says. "Keeping track of all these changes and making sure they are going forward in a timely way is going to be unbelievably stressful for the agency." She fears that some innovations will fall through the cracks, "hopefully not the most promising and important of the pilots."
"CMS has always been resource challenged with a lot bigger set of mandates and responsibilities than it has the budget to support, and that has gotten worse as a result of the passage of the new legislation," McClellan says. "There was not enough funding in the law to effectively support its implementation, but the CMI is clearly a priority for the agency and the new administrator and the administration." A "systematic approach" to developing pilot programs augers well for the CMI to achieve its goals, he says.
The expectations for the CMI "couldn't be higher," Wilensky says. "It is very exciting to think about some of the pilots that could be tried. The challenge is making this happen in a government bureaucracy that traditionally has not been fleet of foot and that has enormous amounts of regulatory responsibilities that it will have to fulfill."
For further reading
Guterman S, Davis K, Stremikis K, Drake H. Innovation in Medicare and Medicaid will be central to health reform's success. Health Aff (Millwood). 2010;29:1188-93.
Mechanic R, Altman S. Medicare's opportunity to encourage innovation in health care delivery. N Engl J Med. 2010;362:772-774.
Richard Mark Kirkner is a health care journalist residing in Phoenixville, Pa. Reach him at RKirkner@managedcaremag.com.
More like this
A Conversation With Thomas A. Scully: Managing the Transition From Hospital to Nursing Home
Meetings
| | | |
| --- | --- | --- |
| HealthIMPACT Southeast | Tampa, FL | January 23, 2015 |
Our other journal
P&T Journal for November 2014
FEATURES
LETTER TO THE EDITOR
Medications for Parkinson's Disease
PERSPECTIVE
The Changing Roles of P&T Committees
Epilepsy Management: Newer Agents, Unmet Needs, and Future Treatment Strategies
PIPELINE PLUS
Modest Growth Seen in Epilepsy Market
MEETING HIGHLIGHTS
European Society of Cardiology and Transcatheter Cardiovascular Therapeutics
BOOK REVIEW
"Generic: The Unbranding of Modern Medicine," by Jeremy A. Greene, MD, PhD
DEPARTMENTSMEDICATION ERRORS
Misadministration of IV Insulin Associated With Dose Measurement And Hyperkalemia Treatment
PRESCRIPTION: WASHINGTON
FDA's Proposed 503B Draft Compounding Guidance Raises Concerns of All Kinds
New Drugs/Drug News
Pharmaceutical Approval Update
DRUG FORECAST
Riociguat (Adempas): a Novel Agent For the Treatment of Pulmonary Arterial Hypertension and Chronic Thromboembolic Pulmonary Hypertension
---
Our most popular topics on Managedcaremag.com
---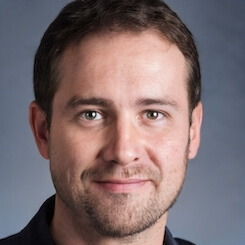 Paul Lendner ist ein praktizierender Experte im Bereich Gesundheit, Medizin und Fitness. Er schreibt bereits seit über 5 Jahren für das Managed Care Mag. Mit seinen Artikeln, die einen einzigartigen Expertenstatus nachweisen, liefert er unseren Lesern nicht nur Mehrwert, sondern auch Hilfestellung bei ihren Problemen.