Not only is the program expected to be short on cash, but many patients may not be able to afford even the subsidized rates
The Centers for Medicare and Medicaid Services has released new rules to guide the creation of state-based health plans to cover high-risk people with no other coverage, and is providing $5 billion to subsidize it.
The program — Pre-existing Condition Insurance Plans (PCIPs) — is a temporary measure aimed at bridging the gap to 2014, when the new, instant-access health insurance exchanges will be in place, barring managed care organizations that participate in them from charging higher premiums for people with pre-existing conditions. The temporary high-risk plans can't charge a higher premium than what average plan members in the entire state are charged.
But critics say that even at the average rate, many people won't be able to afford these plans and that this provision will not add significant coverage for the uninsured.
There is already an independent audit from the Congressional Budget Office calculating that the high-risk program will start its existence woefully underfunded.
And if both the government and potential members find themselves short of the cash they need, it hints at some thorny issues on cost and affordability that could come back to haunt the reform movement for years to come.
Broken before launch?
There are two simple prerequisites for getting into one of the new plans. Applicants will have had to go without any insurance coverage for six months and must have a preexisting health condition — the kind of health risk that can drive the cost of an individual policy through the roof.
When the nonpartisan CBO analyzed the $5 billion program, the agency gave it high marks on affordability for potential members.
While more than 30 states have high-risk insurance pools in place, most charge between 125 percent and 200 percent of standard policies, according to the Department of Health and Human Services.
The new program is essentially community-rated, pegging rates to the broad population, so sicker members aren't charged a premium for the added risk they pose.
The states may operate their own plan — often run by a private administrator — or they may let the feds do it through a national third-party administrator. The federal government subsidizes the extra cost of coverage for this group.
Potentially too popular
But with the new high-risk plans more attractive than what most states already offer, the CBO red-flagged a clear chance that the program could prove more popular than what the feds had budgeted for. Even if HHS caps enrollment at an average of 200,000 between 2011 and 2013, it will run out of money in less than two years.
If the enrollment runs higher, the subsidy program will run out of cash even earlier. And Medicare's actuaries were even more pessimistic, noting that the program could race through its federal subsidy so quickly that higher premiums could be required in 2011.
"If the program covered about 65 percent of enrollees' costs for health care, federal spending through 2013 would probably fall between $10 billion and $15 billion — or $5 billion to $10 billion more than the cap specified in PPACA," wrote CBO Director Douglas W. Elmendorf in response to a query from a group of Republican senators. "Total enrollment in the federal high-risk pool program would be expected to grow from roughly 400,000 in 2011 to about 600,000 or 700,000 in 2013."
For Republicans, who voted overwhelmingly against the health reform act, the CBO's report added fresh ammunition to support their claim that this new effort from the administration is doomed to fail, threatening any state that decides to get directly involved with a tsunami of unexpected health care costs.
"Given the importance of the high-risk pool program and the reliance on this program of millions of Americans with pre-existing conditions and life-threatening diseases, it is crucial that this program be fixed and fully funded," says Republican Sen. Mike Enzi of Wyoming.
Twenty states, including a long lineup run by hostile Republican governors, say they're happy to let the feds run their program.
Minnesota Gov. Tim Pawlenty — widely viewed as a potential Republican contender for the 2012 presidential nomination — says that he decided to bow out so his state won't be left on the hook when the program goes bust.
But others have been quick to use the federal money to launch their own efforts. New Jersey will get $141 million to back a plan that will be administered by Horizon Blue Cross & Blue Shield of New Jersey. California will get the most money, with $761 million, while a lightly populated state like North Dakota will have to make do with $8 million.
Plans pitch in
"It is piggybacking off the existing individual market and a couple of products we have," says Peter Morey, director of product development at Horizon. There are a couple of changes from the commercial products, he adds, with members paying about half of the cost of prescriptions and getting a reduction on copayments for preventive care.
Horizon estimates that the New Jersey program could attract 20,000 members. New Jersey not only has a high-risk plan in place, but like a few other states, its laws already require plans to offer community-based rates, covering new members on demand. In some states with strict consumer protection provisions — such as Vermont — state officials initially asked for the chance to use the new federal dollars to expand the programs they already had.
But the feds stuck to their guns, demanding a separate program of their own.
HHS has insisted that it has a big gap to fill. Last year the agency cited a new study claiming that 12.6 million people under 65 had felt discriminated against by an insurer — more than a third of the individual market.
Karen Pollitz, a former researcher at Georgetown University and now an official at HHS, noted in a study last year that high-risk plans in 35 states would have more than 3 million members if all potential enrollees were signed up.
But with varying standards for enrollment and premiums that run well ahead of state averages for private plan membership, the actual number was 200,000, leaving millions without coverage.
Hampered by high costs
This new PCIP pool, though, is likely to be severely limited by high costs as well. New Hampshire officials, for example, say individual rates would start at $177 but would top $1,000 for some, depending on their age. Copayments and other out-of-pocket expenses for all will be limited in the first year to $5,940.
"Unfortunately, a lot of people won't be able to afford the premiums," notes Sara Collins, PhD, vice president for affordable health insurance at the Commonwealth Fund.
But when the exchanges are opened to all in 2014, she adds, the individual mandate will force a host of young, healthy members into the insurance pool. And low-income members buying in will get federal subsidies to help cover the cost.
"It will be a very different world in 2014," says Collins.
Contributing Editor John Carroll can be reached at [email protected]
Enrollment in the high-risk pool program might grow from 400,000 in 2011 to about 600,000 in 2013, the Congressional Budget Office says.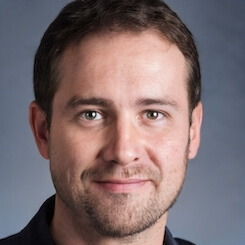 Paul Lendner ist ein praktizierender Experte im Bereich Gesundheit, Medizin und Fitness. Er schreibt bereits seit über 5 Jahren für das Managed Care Mag. Mit seinen Artikeln, die einen einzigartigen Expertenstatus nachweisen, liefert er unseren Lesern nicht nur Mehrwert, sondern auch Hilfestellung bei ihren Problemen.