Coverage of this costly biologic for prostate cancer is generally being provided under very specific circumstances
After three years of intense scrutiny and heated debate, the Provenge vaccine for prostate cancer was approved last spring and, by most accounts, the sought-after endorsement appeared to end what had been a tumultuous and long-running drama surrounding the product. As it turns out, the excitement for managed care is just beginning.
Not everyone followed the events closely, so a little history is in order. After an FDA advisory panel recommended approval in May 2007, the agency ignored that advice and rejected the vaccine, thanks, in part, to private notes written by two panelists who were unconvinced by the trial data and argued against approval. This unexpected development led to charges that those panel members held undisclosed conflicts of interest.
Angry cancer patients and their families held protests outside FDA headquarters. They also joined investors in filing a lawsuit against the agency. And there was a Securities and Exchange Commission inquiry into unusual trading activity in the shares of Dendreon, which makes Provenge.
Price, availability, coverage
"This has been quite a story," says Howard Liang, a biotechnology analyst at Leerink Swann, who tracks Dendreon. "Provenge is definitely one of the more interesting tales in biotech. With this one, you can only be certain there will be surprises."
Indeed, since the April approval by the FDA, Provenge has remained a source of heated controversy, but the most recent hoopla has centered on issues near and dear to third-party payers — price, availability, and insurance coverage.
Using patients' cells
The vaccine is the first in a new class of cancer-fighting treatments that use a patient's own cells to stimulate the body's immune system to fight cancer, an approach known as immunotherapy. Essentially, Provenge is a customized product that extends mean survival time by roughly four months and costs $93,000 for the necessary three courses of therapy. It is for patients who have prostate cancer that has metastasized, who have either minimal or no symptoms from the disease, and who have not responded to hormone-blocking drugs.
And so, amid lingering skepticism in some quarters about key trial data and, consequently, overall value, the central issue is the extent to which third-party payers will bless this new therapy.
So far, the early indications look favorable, although there are many factors, of course, that must be considered as the coverage process plays out.
High on the list is the cost. In the weeks leading up to regulatory approval, Provenge pricing was a betting game that rivaled the Kentucky Derby. Analysts and fund managers were scurrying for information and, in the end, relied on what turned out to be very hazy crystal balls — some estimated that Dendreon would price its vaccine as low as $40,000 per patient annually, while others predicted as much as $70,000. But even they were shy of the mark.
Some insurers fall in line
Despite the surprising heft of the price tag, several large third-party payers are falling in line. Among them are Aetna, Humana, Emblem Health and Kaiser Permanente, as well as some Blues plans. Yet it remains unclear how many other plans will follow suit, with or without caveats. A recent survey of medical and pharmacy directors at 50 national and regional insurers found that two thirds did not have any concern that Provenge is now available, but 65 percent did indicate that they might restrict patient access in some fashion.
At the time the survey was conducted in June, 80 percent of the respondents hadn't yet reviewed the vaccine, but 74 percent expected to require some form of prior authorization — such as documented use of two courses of hormonal therapy — with only 19 percent indicating that they expected no restrictions at all. And 46 percent responded that they would not pay without patients first undergoing chemotherapy treatment, while 56 percent expected they would require documented metastatic disease for payment. In short, coverage may come with conditions, underscoring concerns about immunotherapy, in particular, and ongoing worries over the high cost of specialty drugs that have little or no price competition.
"Payers are going to be much more skeptical of high-cost therapies, especially Provenge," says Rhonda Greenapple, who heads Reimbursement Intelligence, the consulting company that conducted the survey, which also found that most payers expect a six-month incremental improvement in survival benefit for new drugs to demonstrate a clinical benefit over standard-of-care treatments. "What payers are telling me is that it is very expensive and has a minimal survival advantage … for $93,000," she says.
Finesse it
These decisions, though, reflect a stark reality that requires payers to exercise a degree of finesse as they attempt to balance their budgets with patient needs in the context of the larger national discussion about health care reform. As one managed care expert explained, Provenge is symbolic of an uncomfortably difficult and all-too familiar situation that payers periodically confront — the emergence of a different, if not novel, type of therapy that plays into the necessary debate about the scientific evidence needed for coverage of treatments for life-threatening diseases.
"This is a very interesting case," says Bruce Leavitt, lead "payer value consultant" at Milliman. "Provenge is, literally, a nexus of innovative therapy, cancer treatment, specialty drug, and aggressive price. And cancer is one of those areas that when you have something that has a significant impact on a patient's life and where the current therapies don't meet the demand, well, that's where you really want to reward innovation. That said, when there's a big cost and the value isn't well established, managed care will try to drag it out. They don't want to take the hit on the budget, but based on what we're seeing so far, they will end up capitulating" and cover Provenge.
CMS review
An interesting sideshow, and a relevant one, is playing out at the Centers for Medicare and Medicaid Services, which, in late June, unexpectedly disclosed plans to undertake a national coverage analysis of Provenge after receiving inquiries from local Medicare contractors. CMS officials were vague about the specific questions that prompted their move, although they have no mandate to explore the price. Just the same, the CMS review, which won't be completed until next June, will determine what those local Medicare contractors ultimately do. Until then, speculation rests on such issues as whether Provenge may be viewed as a drug or biologic and the quality of its trial data, according to remarks made by Louis Jacques, director of the coverage and analysis group at CMS.
For their part, Dendreon executives maintain that the CMS launched its review to ensure that Provenge is administered only to qualified patients, which is another way of saying that the potential for off-label usage is being scrutinized. Moreover, they believe that 14 of 15 regional Medicare contractors have taken steps that suggest that coverage is being provided. For instance, Hans Bishop, Dendreon's executive vice president and chief operating officer, told Wall Street analysts in a recent conference call that nine Medicare contractors published coverage guidelines that "we interpret as supportive of on-label use. Our customers tell us that a further three [contractors] have issued written confirmation of coverage, and another two have given [oral] confirmation." And they also point out that the National Comprehensive Cancer Network, a not-for-profit alliance of 21 cancer centers, endorsed usage.
Coverage decisions coming soon
Overall, Dendreon executives maintain that many coverage decisions are coming in sooner than expected. "We're seeing really good traction on the private payer side, too," Bishop said, although he declined to discuss the progress in convincing other large private payers to provide coverage.
Nonetheless, questions about value — and not just economic value — continue to linger in ways that may give pause to insurers, as well as physicians. In mid-July, a 27-page analysis suddenly began circulating on the Internet and was purportedly written by an anonymous team of experts who questioned whether the survival extension was really four months and suggested that the manufacturing process used by Dendreon skewed trial results.
The detailed missive seemed to spook investors more than anyone else, given that it was aimed at the financial community.
Nonetheless, its appearance managed to garner significant publicity, prompting a few Wall Street analysts to issue research notes that day to calm their clients. The report moved off the collective radar screen quickly, especially since the lack of authorship undermined any claims toward credibility. Still, the bizarre turn of events suggested that third-party payers and physicians may have been given another reason to scrutinize the vaccine.
New England Journal weighs in
If the mysterious memo didn't raise such concerns, though, the New England Journal of Medicine may have come much closer. In late July, it gave Dendreon the imprimatur of long-sought respectability by publishing a report on the IMPACT (Immunotherapy for Prostate Adenocarcinoma Treatment) trial, Dendreon's most important study data on Provenge. In reality, there was nothing in the study that wasn't known before and so the take-away message remained intact — overall, Provenge patients had a 22-percent decrease in the risk of death compared to the controls in the trial and an increase of 4.1 months median survival time. And the study findings were unchanged even for patients who were treated with chemotherapy — specifically, Taxotere, the Sanofi-Aventis medication.
The study, however, wasn't the issue. An accompanying editorial written by a cancer researcher threw some cold water on Provenge. The researcher called the reduction in the risk of death "an important step," but then wondered whether the treatment regimen that was given the placebo group in the study — these were cells not incubated with an immune stimulant — somehow accounted for the favorable outcome. And the researcher also reiterated skepticism about the lack of evidence that Provenge shrinks tumors or delays tumor growth. Here is a shortened link to the NEJM article's abstract, which includes a method for obtaining a reprint: www.nejm.org/doi/full/10.1056/NEJMoa1001294. This link is to the editorial, which requires an NEJM account: www.nejm.org/doi/full/10.1056/NEJMe1006300
Concerns
"The prolongation of survival without a measurable antitumor effect is surprising," wrote Dan Longo, an immunologist at the National Institute on Aging. "It is hard to understand how the natural history of a cancer can be affected without some apparent measurable change in the tumor, either evidence of tumor shrinkage or at least disease stabilization reflected in a delay in tumor progression. This lack of tumor effect raises concern that the results could have been influenced by an unmeasured prognostic variable that was accidentally imbalanced in study-group assignments." He also seized on price by adding that the "high cost may affect use" and that in the not-too-distant future, Provenge may be eclipsed by "other promising treatments in development."
Any negative reaction among physicians — be they urologists or oncologists — is unclear at this point, since Provenge is still a relatively new treatment and the cautionary tone of the editorial may take some time to marinate as specialists continue to assess the data and the specific needs of their own patients. Still, the sentiment expressed by Longo could have the effect of dampening the enthusiasm some doctors are expected to show for the treatment, and this would only work in favor of third-party payers that would like to see measured use of the vaccine.
Physicians surveyed
Up to that point, there seemed to be a growing belief that most physicians stand ready to embrace Provenge. Just days before the editorial was published, Howard Liang, with Leerink Swann, an investment bank specializing in health care, published a survey of 17 physicians who work at 13 distinct institutions, a quarter of the 50 initial sites administering the vaccine.
More than half indicated they planned to prescribe Provenge this summer, and most of the prescribers at the time were waiting for confirmation of payment before prescribing to additional patients. Significantly, he found there were no big issues regarding payment, pre-authorization, or logistics raised by any of the doctors. All in all, the reasons for not yet prescribing Provenge did not "appear particularly ominous for future use."
Did the editorial in the New England Journal of Medicine suggest that the situation on the ground may change? Liang doesn't think so. "I could see, maybe, someone who isn't familiar with the data may perceive some issues. But my guess is the issues raised wouldn't surprise anybody in terms of the credibility of the data," he says.
"Everyone struggles with the survival issue, but statistically significant survival benefit was seen in two trials and a similar trend was seen in a third trial. It's probably hard to explain that by chance. Most doctors would say that, if the FDA approves it, they intend to use it. That's what we found from our survey. I think it would be restricted to on-label use, but it's not clear to me how you would restrict it further within the label population. Anyway, I do think it will be covered. But in this environment, there can always be surprises."
One development that isn't surprising is the lack of available vaccine. So far, Dendreon has just one facility available to provide Provenge to patients, which is located in New Jersey, although the company is still awaiting FDA approval of a recent expansion. And two more facilities are expected to be running by the end of 2011, in Atlanta and California. In the meantime, though, rationing is taking place. For instance, 8 of the 13 institutions surveyed by Leerink Swann reported having a waiting list that is running, on average, nine months. In fact, just 2,000 patients are forecast to receive treatment during the first 12 months that Provenge is available.
As a practical matter, this supply constraint may place less pressure on third-party payers to respond to inquiries from physicians and demands from patients. And this conservative posture is likely to continue, given that Dendreon is very carefully managing Provenge production to avoid even the slightest mistake that could erode confidence among patients, physicians, investors, regulators, and even big drug makers.
As industry observers have noted, Dendreon has not yet struck a deal with a large pharmaceutical company that could enhance its manufacturing and marketing ability, a move that is needed if the company wants to maximize growth not just in the United States but, eventually, overseas. Until or unless that happens, third-party payers may be spared a crushing hit on their near-term budgets, although Provenge must also be watched closely as a test case, since similar treatments are said to be in the offing.
Critical mass
"What also makes this product an issue is the notion of critical mass," says Milliman's Leavitt. "If you've got a bunch of similar products coming right behind it, and I'm not saying that's the case here, managed care must follow this very carefully. There will be other [treatments], but right now, there are lessons to be learned."
Ed Silverman reports on the pharmaceutical industry. Reach him at [email protected]
Original links for NEJM articles
http://www.nejm.org/doi/full/10.1056/NEJMoa1001294
http://www.nejm.org/doi/full/10.1056/NEJMe1006300
Just 2,000 patients are forecast to receive treatment during the first 12 months that Provenge is available.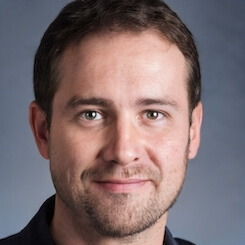 Paul Lendner ist ein praktizierender Experte im Bereich Gesundheit, Medizin und Fitness. Er schreibt bereits seit über 5 Jahren für das Managed Care Mag. Mit seinen Artikeln, die einen einzigartigen Expertenstatus nachweisen, liefert er unseren Lesern nicht nur Mehrwert, sondern auch Hilfestellung bei ihren Problemen.