Complex formula treats urban and rural areas differently
When regulators recently issued detailed rules on accountable care organizations, managed care experts paid particularly close attention to the antitrust policy laid out by the Department of Justice and the Federal Trade Commission.
While Congress set up ACOs to help shift the payment system for Medicare away from fee-for-service and toward a risk-sharing system that would reward large groups of providers for the savings they achieve, the managed care industry has been acutely sensitive to the prospect of new market-dominating provider groups coming to the bargaining table with an eye to negotiating higher payments, driving up the cost of care rather than improving efficiency, and finding savings through better quality.
So regulators devised a complex new formula to determine how big an ACO may grow before it is challenged on antitrust grounds. The big picture outlined by the preliminary rules, still in the review-and-commentary period, provides a "safety zone" for ACOs that fit under a cap of 30 percent of Medicare revenues for each medical service the ACO participants provide in the primary service area (PSA) — a geographic area defined as the contiguous ZIP codes from which the ACO participants draw 75 percent of their patients. ACOs that have PSA shares between 30 and 50 percent will fall into a gray zone, running the risk of a regulatory review and a challenge. And regulators will hold the power to determine whether any ACO over the 50 percent mark holds too much bargaining power.
"We felt when we first read this that one of the big bets in ACOs is the potential for cartels that could increase costs rather than reduce costs," says Paul Keckley, PhD, executive director of the Deloitte Center for Health Solutions. A shift toward bundled payments — where providers stay focused on avoiding hospital readmissions, nonurgent ER visits, and other costs — could easily spur the development of big provider systems commanding big chunks of a market. And unless regulators are vigilant, "there's a high likelihood that could happen."
America's Health Insurance Plans has already sounded the alarm that health plans could find themselves presented with demands for higher payment rates, which will force even higher premiums.
"There is a great deal of evidence that provider consolidation leads to higher prices for services," notes AHIP spokesman Robert Zirkelbach, citing a slate of recent reports on the topic. "If ACOs simply become a recipe for more provider consolidation, that will drive up costs for consumers and taxpayers."
Keckley, along with a legion of legal experts, industry consultants, and AHIP, has been going through the new rules with a fine-tooth comb. They present an array of possibilities about how these new ACOs, much discussed but still largely theoretical, could develop under the new antitrust rules. And some of the scenarios would present a big challenge to health plans.
Consolidation trend
Many payers are already faced with provider groups that have been growing rapidly in recent years as hospitals expand their networks of physicians and practices boost their ranks.
"Depending on which numbers you read, between 23 percent and 40 percent of doctors are already employed in health systems," says Keckley. "As many as half of primary care doctors are integrated into a larger entity. I don't think ACOs will do anything but accelerate that. If you've hung a shingle as a clinician, you're not asking whether you're going it alone. Unless you're near retirement, you're going to pick who you're going to dance with."
But Keckley is still puzzling out how consolidation will play out as ACOs become a reality.
The regulations recognize boundaries of consolidation by ZIP codes, he notes. If you're involved in a primary care group concentrated in, say, the northern region of a particular market, where you will attract most of your ACO participants, do you outline a bigger zone to gain a larger denominator, adding ZIP codes? Or do you cluster close to home, increasing the chances you'll bump up against antitrust limits?
"This seems to push toward more regionally-dispersed than concentrated ACOs because of the way they defined the ZIP-code threshold," says Keckley.
Christi Braun, a lawyer at Mintz Levin who specializes in provider antitrust cases, expects to see big ACOs bump up against the feds' antitrust boundaries in small markets.
"In an area like D.C. you have a lot of physicians, so it's easy to form an ACO covering a large geographic expanse without having more than a 30 percent PSA share in any single specialty," says Braun. "If you go into a more rural area, for example a county that has one hospital, the ACO would likely run over the 30 percent mark. If you look at some medical specialties, such as neurosurgery, the ACO will probably have over a 50 percent PSA share. The question, then, is whether the ACO should exclude those providers, or include them and then subject itself to the mandatory antitrust review."
ACOs in rural areas, Braun adds, have added flexibility.
"The FTC recognized that in rural areas, ACOs will go over 30 percent, but they still wanted to give safety-zone protection to the rural area ACOs," adds Braun. "So they created a rural exception, which allows an ACO to have at least one physician in each medical specialty in each county in which the ACO operates, even if a physician raises the ACO's PSA share above 30 percent. Consider, for example, an ACO that operates in two rural counties — A and B. Within the two counties, there are two cardiology physician groups (X and Y), each with a PSA share of 50 percent. If X has three physicians and Y has two physicians, then, under the rural exception, the ACO could include two X cardiologists and one Y cardiologist as participants. Although the rural exception may solve issues for the antitrust agencies, I don't see how it will work in the real world; there are too many complications created by dividing up a practice group, such as call coverage, vacation coverage, and short-notice patient scheduling."
If regulators do challenge an ACO on antitrust grounds, says the lawyer, there are some remedies.
"At the minimum, regulators could require that providers be nonexclusive to an ACO," says Braun. "If payers wanted to contract directly with a provider or through another ACO, the ACO would have to allow that. Or the antitrust agency could require the ACO to divest itself of physicians."
Bigger, stronger provider groups
The antitrust rules were crafted almost entirely to address concerns raised by insurers that have been worried about the prospect of squaring off against big ACOs in payment negotiation, says Steve Valentine, president of the Camden Group, which advises providers on how to create an ACO. And he feels payers have good reason to worry.
"In some markets with just two provider groups, one will be more of a full-service group needed by the commercial and Medicare population," says Valentine. "That group is going to be dominant and have a higher market share."
Valentine believes antitrust concerns will probably start to materialize first in mid-sized metropolitan markets, where a dominant provider group might be positioned to take a hard position with payers.
Million-dollar question
"That's going to be the million-dollar question," says Valentine, "and I think providers would like to try. If they make themselves bigger and stronger, with more providers, they could potentially be stronger" at the bargaining table.
But after taking a close look at the new rules, which include some high hurdles on quality metrics and performance standards, Valentine thinks that ACOs could take a substantial amount of time to take shape.
"The amount of money you save might not warrant the investment," he says, adding that these new ACO rules are so onerous, with so many requirements, that even ACO advocates are doing a double take on the amount of time and effort it will take to create one.
"Before, you had a bunch of people who said that doing an ACO is the future, it's the right thing for the country," adds Valentine. "Those people have disappeared from the face of the earth. It's more than just, 'OK, here's a computer system, we've hired a hospital, we're done.' Now we have to have a culture change, new systems, new programs to make this happen. It just isn't easy, if you consider that it involves many people."
So don't look for ACOs to start popping up around the landscape for at least another year or two, he adds, if not later.
Keckley believes the ACO market will shake out in the next two to three years. Over that period the shift away from fee for service and toward a system based on payment for performance will accelerate.
In the end, says Braun, ACOs may turn out to be just a "stop on the road to change." They are the topic du jour, she adds, but there are bigger questions about how Medicare can be made affordable over the long run. And that could require much deeper systemic changes than the ones ACOs envisage.
The FTC announcement of the proposed ACO regulations is at http://tinyurl.com/447rrne
The text of the proposal is here: http://tinyurl.com/3kmfz7l
"These new ACO rules are so onerous, with so many requirements, that even ACO advocates are doing a double take on the amount of time and effort it will take to create one."
—Steve Valentine, president of the Camden Group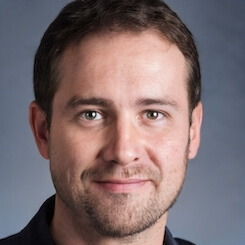 Paul Lendner ist ein praktizierender Experte im Bereich Gesundheit, Medizin und Fitness. Er schreibt bereits seit über 5 Jahren für das Managed Care Mag. Mit seinen Artikeln, die einen einzigartigen Expertenstatus nachweisen, liefert er unseren Lesern nicht nur Mehrwert, sondern auch Hilfestellung bei ihren Problemen.