Beneficiaries must soon choose between competing managed care companies, pay a $100 monthly premium, and be careful about heading over to the ER
With Medicaid rosters swelling and the tap for special federal subsidy payments now shut tight, Florida has taken the lead among states looking to managed care companies to shoulder the immense task of reining in the multibillion-dollar program.
With great fanfare, the recently elected Republican governor, Rick Scott, signed a law requiring beneficiaries to choose from a group of managed care companies and provider networks that are competing for a share of the $20 billion-plus program. And it will provide a test case for states that are puzzling out how to handle their own staggering Medicaid bills while facing crippling deficits.
Most of the headline features of the new plan are already fairly well understood inside the state. The law engineers a new system that closely regulates how these plans operate, with an eye to rewarding the plans that offer the best care by giving them more members and a stronger bottom line.
Under the legislation, which builds on a five-year-old pilot Medicaid managed care project, Florida is divided into 11 regions where as few as two or as many as 10 managed care organizations — depending on the region's size and population density — will be expected to offer up a competitive Medicaid plan. To help reduce costs, Florida will require plans to collect $100 from Medicaid beneficiaries who go to an ER for something that is not an emergency.
And while a few states levy fees for members with above-average incomes, Florida wants all members to pay $10 a month, no matter how much they earn. Those proffered rules, though, have to be cleared by the feds and have already attracted a heavy round of flak from consumer advocates and some neutral experts.
There's a big new business up for grabs. Health plans and hospital-based provider networks will be expected to compete for about 1.8 million people in Medicaid but not already in a health plan, along with as many as 1.2 million who are expected to qualify in 2014 under eligibility rules in the Affordable Care Act.
"The members of the association have all expressed a great deal of interest in participating in some capacity," says Michael Garner, CEO of the Florida Association of Health Plans.
Blue Cross & Blue Shield of Florida, which covers four million lives in the state, has already announced its intention to weigh in.
"BCBSF believes the transition to managed care is the appropriate public policy, and our capabilities will assist the state with meeting their objectives," the company said in a prepared statement.
Garner expects other states in the same quandary — watching anxiously as Medicaid takes a bigger and bigger bite of the budget — to take a close look at the Florida experience.
"This is a very tangible program they can look at," says Garner. "And they will be able to determine how it fits in their states. This is a very comprehensive approach that looks at core underlying cost drivers, including lack of coordination."
Dangerous choice
Florida is moving fast to get managed care companies to coordinate long-term care next summer, followed by the full Medicaid community. To reach that stage, the state has to get the feds' agreement that the provider networks are in place and ready to go. Its rules must pass muster with the Centers for Medicare & Medicaid Services, which continues to dole out the lion's share of the money for the program. That's no easy task, and it's complicated by fierce resistance by consumer advocates who object to some of the cost-sharing plans that the state wants to add.
"It would seem to us, from looking at the process, that CMS may not be ready for blanket approval," says Laura Goodhue, the executive director of the Florida Community Health Action Information Network. And she's adamantly opposed to some of the bill's salient initiatives.
The $100 ER fee, she says, presents "a really dangerous choice to ask someone to make." And if beneficiaries decide not to risk being charged $100, yet the condition is a true emergency, she adds, "we could see lives lost. Women often go into false labor, for example. Does she decide to go to an ER or not? That fee might come to mind."
The consumer group, though, has bigger concerns with the viability of this new plan.
"All managed care is not created equal," says Greg Mellowe, the group's policy director. "In some regions of the country, such as southern California, there's more accountability and capacity in plans. We have not had that experience in Florida, where we've had lots of problems."
To qualify to compete, health plans will need to clear several hurdles, including proving that they have the provider networks in place needed to offer care. To prove that they're saving money, they will have to perform on capitated per-member-per-month rates that are 5 percent under current levels. And there's a formula forcing plans to share profits over 5 percent. The statute gives a key advantage to plans with "a majority of … operational functions performed in the state."
The statute says plans are expected to save on costs by using their care coordination and chronic illness management skills, not by cutting rates to providers. In fact, the bill requires plans to offer rates that equal or exceed Medicare or face sanctions after two years.
All encounter data with patients will have to be supplied to the state, which will judge the plans' quality levels according to HEDIS measurements. Goals for improvement will be established and tracked by state regulators.
Profit between 5 percent and 10 percent will be shared with the state, and the state will take everything over 10 percent. But if it exceeds defined quality measures — proving, for example, that it is providing better care to diabetics — a plan can add a full point to its profit level. And the plans offering the best access to care will be the first groups that the state will assign beneficiaries to when they haven't chosen one for themselves.
No windfall profits
So far, states have employed a few basic weapons to fight their Medicaid budget wars, says Garner. There was a time one could cut eligibility, but the new federal rules under the ACA prohibit that. A state could cut services, but that often raised a fierce debate over programs like hospice, which could help cut expenses rather than just contribute to overhead. Then there's the most popular tool of all: Cutting provider rates. Managed care plans, Garner says, offer a better alternative.
His group steered clear of arguments over the fees that Florida is asking for. "We never took a position," he says, and he's not going to start now.
What the association did support was a rule that caps the plans' profits at 5 percent, observing that such a rule made a lot more sense than the medical loss ratio (MLR) rule — dictating what percentage of the budget goes to the health care services — that federal legislators and some other states have turned to.
"We support the shared-savings model," says Garner. "We think it's going to be a much better system for encouraging plans to reinvest in their programs. MLRs have changed — how they're being used and how reflective they are of whether people get the care they need.
"Ultimately," says Garner, "the industry is encouraged to look at how it spends its dollars to make sure dollars go to care and whether programs are improving outcomes and the quality of life. No one should be realizing windfall profits from Medicaid."
Meetings
| | | |
| --- | --- | --- |
| Medical Devices Summit | Boston, MA | February 19–20, 2015 |
| 3rd Annual Summit to Improve Adherence and Enhance Patient Engagement | Philadelphia, PA | March 9–10, 2015 |
| Value-Added Solutions for Enhanced Customer Experience | Philadelphia, PA | March 9, 2015 |
---
Our most popular topics on Managedcaremag.com
---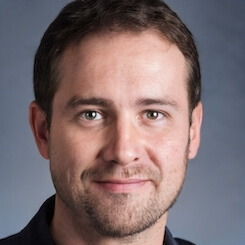 Paul Lendner ist ein praktizierender Experte im Bereich Gesundheit, Medizin und Fitness. Er schreibt bereits seit über 5 Jahren für das Managed Care Mag. Mit seinen Artikeln, die einen einzigartigen Expertenstatus nachweisen, liefert er unseren Lesern nicht nur Mehrwert, sondern auch Hilfestellung bei ihren Problemen.