Automatic interchange at the hospital can disrupt medication therapy and affect outcomes in a suboptimal way
It happens all the time. A patient is admitted to the hospital on one list of medications, and is discharged on a different one. That may produce several possible outcomes, but the ideal one is that the patient is better because the new medications are much more effective than the old ones.
On the flip side are negative results: duplicate medications, patient confusion about whether to take the new medications or the old ones, abandonment, or even medication-related readmissions.
For health plans, the medication changes can conflict with their preferred agents. And there's another implication. There are millions of hospital admissions where therapy could be changed, and the average length of stay is only around five days. A five-day hospital stay, then, has the potential to disrupt medication therapy that has been working for a long time.
Therapeutic interchange
There are, to be sure, valid reasons for changing a patient's medications. "Many admissions occur because the patient's medications are not working," says David Chen, on the board of directors of the American Society of Health-System Pharmacists. "In those cases, the purpose of the admission is actually to change the medications or their dosing — to stabilize the patient and find a new therapy regimen that works."
Another reason the medications change is the common practice of therapeutic interchange. It happens frequently in ambulatory pharmacy, where a generic medication is substituted for a higher cost brand drug, and it works pretty well.
But therapeutic interchange in the hospital is a different animal. Hospitals have the prerogative to automatically change a medication to another agent that has been proven to be equivalent. One drug can be substituted for a different drug.
"When admission orders are written there are certain drugs that have been approved by the hospital P&T committee to be therapeutically interchanged. Therapeutic interchange provides pharmacists with the authorization to use a therapeutically equivalent medication in place of a nonformulary or nonpreferred medication without having to contact the provider, because the P&T committee has approved that change."
Hospitals have picked up on the interchange option for a couple of reasons. "It's financially and logistically difficult to stock the full range of medications that are available," says Ray Roth, DO, MBA, vice president for pharmacy at Geisinger Health Plan.
The increase in "me-too" medications in certain classes provides an opportunity for hospitals to narrow their formularies. "The more broadly you cover a class, the more difficult it is to get a good contract with manufacturers," says Roth.
Inpatient therapeutic interchange does not occur unchecked. "Hospital P&T committees that develop policies for therapeutic interchange have the same charge as the P&T committee for a PBM — to make sure the choice of drugs on the formulary, along with the policies and procedures, provide the safest, most efficacious, and cost-effective use of medications," says Chen.
Most common substitutions
Therapeutic interchange may occur in many different drug classes, ranging from ACE inhibitors and antidepressants to anticholinergics and even vitamins.
"We see the most substitutions with the ACE inhibitors, beta blockers, and statins because of the frequency of cardiac admission and the large numbers of patients on these medications," says Geisinger's Roth.
"PPIs are a huge problem; our hospital has only one, and patients come in on several different ones," says John Nelson, MD, director of the hospitalist program at Overlake Hospital in Bellevue, Wash.
Substitution upon admission can occur for other reasons, says Marie Savard, MD, a corporate medical director for NewCourtland Network, which provides community services to Philadelphia-area seniors. "Obtaining an accurate list on admission is a real problem, because patients are sick and may not remember their medications and they don't bring in their medications. So patients are put on the hospital's formulary and in the classes with 'me-too' there may be limited choices."
Patient's own medications
Some of the problems could be prevented if patients were allowed to bring their medications from home, but "hospitals are obsessed with the safety issues surrounding this. The hospital cannot be sure about what's in the bottle, and it's nearly impossible to incorporate those medications in the hospital's procedures for administering and tracking medications," says Savard.
While therapeutic interchange may help the hospital to reduce its medication costs and to standardize its formularies, the tradeoff is that it may ripple downstream, disrupting post-discharge care.
The problems start at discharge and continue thereafter.
One problem is a lack of connection between the hospital formulary and the health plan's formulary. "Patients can be discharged on medications that are not on the preferred list of their health plan," says Chen.
"Physicians can't keep track of the different formularies, so you can get a letter from the health plan two or three weeks later asking you to call in a new prescription for the preferred medication," says Nelson.
You cannot expect doctors to know the formularies of health plans," says Savard, who is also a patient advocate, author, and contributor to ABC News.
Health plan formularies may be available through electronic health record systems, but most physicians do not yet practice with EHRs.
Savard says there is an easy fix for the problem. "Unless a new medication is needed, when patients go home, the goal should be to return them to their former medications. That will solve most coverage problems."
There are other problems at discharge. "One of the complexities is that we cannot remember what medicines they were on at admission, and if that information is not available, the discharge medications will be based on the ones they were on in the hospital," says Nelson.
Savard says that several factors — a hospital's discharge process, the workload of hospitalists or discharging physicians, and incomplete admission medications — undermine attempts to discharge patients on their original medications. Plus, "often doctors are not thinking about medications the patient was on at admission; they're looking at the patient's current medications."
When medications change in the hospital, "the doctors in other settings — nursing homes or the primary physician — are reluctant to change the medications a patient has been put on. They assume there was a reason for the changes, but that may have occurred simply because the medications were the ones on the hospital's formulary," says Savard.
Prescription for change
Savard says the concerted effort by health plans and providers to promote financial responsibility among patients should be refined to solve this medication problem. She says patients need to have a simple tool — a list of their medications — and should be educated and inspired to use it. "It shouldn't look like one of those 'This is not a bill' pieces of paper.
"We should be on board with promoting patient responsibility about knowing their medications and communicating them to all of the providers they come into contact with. Patients have been taught to show their insurance card; they should be equally good about their medication list. One will pay the bill, but the other will save their life."
MANAGED CARE 
August
2011
. ©MediMedia USA
---
Our most popular topics on Managedcaremag.com
---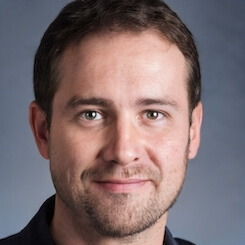 Paul Lendner ist ein praktizierender Experte im Bereich Gesundheit, Medizin und Fitness. Er schreibt bereits seit über 5 Jahren für das Managed Care Mag. Mit seinen Artikeln, die einen einzigartigen Expertenstatus nachweisen, liefert er unseren Lesern nicht nur Mehrwert, sondern auch Hilfestellung bei ihren Problemen.