Expect more denials as more specialty drugs are introduced and prescribed
Lurking behind the challenge of effectively managing high-cost specialty medications is the equally difficult challenge of managing an effective prior-authorization process.
"The FDA labels for specialty medications are becoming increasingly detailed. We try to manage these medications in line with their approvals, so prior authorization is expanding in certain areas," says Estay Greene, PharmD, director of pharmacy programs at Blue Cross Blue Shield of North Carolina.
Greene says the most recent development is collecting additional information to verify that the intended use of a drug fits with its label. In its simplest form, prior authorization is tied to the proper diagnoses, but FDA labels now may include other factors or restrictions and exclusions that health plans want to monitor.
This means more work for providers and for health plans, and it can lead to misunderstandings between the two on the goals of prior-authorization policies.
The survey
Prior authorization is the most prevalent utilization management tool in oncology, yet only 18 percent of payers report that they are able to reduce inappropriate utilization of these medications, according to a survey by the Zitter Group. Zitter is a pharma business intelligence firm that monitors developments in prior authorization for oncology drugs — one of the most difficult classes of medications to control because of off-label use and expanding indications for existing drugs.
The latest Zitter survey included 103 health plans and 101 practice managers plus oncologists from those practices. Practice managers are included because prior authorization is primarily an administrative process handled by nurses or other staff members, with physicians involved only for exceptional appeals.
Prior authorization is evolving rapidly in oncology. "Two years ago payers did not precertify oncology drugs," says Melinda Haren, RN, Zitter's director of access strategies. "One reason is that they were not confident that they could develop a process that balanced the need to allow access to medications against reasonable restrictions to ensure appropriate use."
Haren says that health plans finally realized that they needed to do something to combat rising expenditures in the midst of a poor economy. "We have developed a five-stage evolution process which our research suggests that health plans go through in developing precertification procedures," says Haren.
First, find the problems
In the first phase, things are wide open, with health plans primarily monitoring utilization patterns and identifying problem areas. The second phase involves precertification for selected drugs, but in this phase, health plans have not developed an overall framework or set of policies for oncology management.
"In the third phase, policies are in place and they are pretty generous. This is the level that most payers will be at in the third and fourth quarter of this year. They focus on managing to the label indications. They are also capturing data to see if their policies are working and to help them formulate new strategies," says Haren.
Health plans are likely to remain in phase 3 for a couple of years while they decide how to move forward, she says. There are limited opportunities for formulary design through preferred medications, and she says payers are starting to consider turning to clinical pathways, which are contractual relationships with providers that rely on narrow treatment protocols.
Reasonable denials
No one likes prior authorization; it's a sort of tug of war between providers and health plans, and can be unpleasant for both.
"Oncology practices tend to think that payers underestimate the value of these medications and that they are too restrictive in their policies. Oncologists feel it's more about money than quality of care," says Haren.
In contrast, health plans say their role is to ensure appropriate use. Health plans cite their use of FDA approvals, compendia, and internal review of significant published evidence. Health plans also point out that many states have regulations requiring access to medications or limitations on precertification.
The Zitter survey includes information on six reasons for prior authorization denials. Payers and oncology practices agree on certain reasons for denials, but differ on others.
Reasons for denying authorization
The Zitter Group surveys health plans, oncologists, and oncology practice managers to track developments in oncology management, including prior-authorization denials. The responses below are reasons for denials as reported by payers and practice managers. Respondents may report multiple reasons for these denials. A majority of payers report that they base their denials on evidence-based criteria. Fewer report that their denials are based on administrative criteria, use of pathways, or medical necessity. One significant difference in perception between oncology practices and payers is on denials for medical necessity. Just 12 percent of payers say they base their denials on medical necessity, yet 51 percent of practices say they receive denials for this reason. Payers and physician practice managers have different perceptions of why authorizations are denied. In many cases, the payer calls them experimental.
Sources: Prior Authorizations — Medication Management September 2011
A majority of payers report that their denials result from the failure of physicians to comply with evidence-based criteria. For example, 70 percent of payers say they deny requests because the proposed use is not consistent with compendia or guidelines. (See our feature article on the compendium from the National Comprehensive Cancer Network.)
Sixty-five percent of payers report that they deny requests because there are inadequate supporting data or evidence for the request, and 61 percent say their denials can be based on lack of compliance with FDA labeling information.
Only a few payers say their denials are based on a lack of conformance to pathways or because the medication is not medically necessary.
The oncology practices are consistent with payers and agree that they receive denials because of inadequate supporting data and because their planned use is not consistent with the FDA label.
But the responses of payers and providers differ on one important aspect of evidence-based use: Seventy percent of payers say that one of the reasons for a denial is because the intended use is experimental and not supported by compendia or guidelines, yet only 42 percent of the practice managers say they receive denials for this reason. The variation is statistically significant.
The discrepancy could be due to the fact that just a few practices are responsible for a large proportion of experimental use requests. A 2008 survey of the Association of Community Cancer Centers says, "For nearly 40 percent of oncology practices, 25 percent or less of off-label use is supported by drug compendia." «http://accc-cancer.org/advocacy/advocacy-offlabelsurvey.asp»
Haren says that one of the most significant disconnects between payers and practices is denial related to medical necessity. Fifty-one percent of practices say payers deny their requests with a response that the drug is not medically necessary, but only 12 percent of payers say they use this criterion in their determinations.
Haren commented on this discrepancy. "It can be infuriating for practices, especially if payers will say that their goal is to make sure the right patient is getting the right medication at the right time. Oncology offices feel that this is not what's happening. Oncology practices and payers are really not on the same page when it comes to the types of medications that are effective."
Expect more prior authorization
Experts say prior authorization for specialty medications will continue to expand as these drugs increase in number and complexity. According to Zitter, just 7 percent of payers report having highly aggressive oncology management policies, while 30 percent of oncologists feel the level of payer management is highly aggressive. Both parties see prior authorization expanding.
One of the challenges facing health plans is to achieve greater understanding by providers on the goals of prior authorizations and to achieve greater alignment with them to reduce the burden of prior authorization.
Only 18 percent of payers report that they are able to reduce inappropriate utilization of oncology drugs.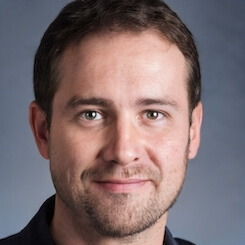 Paul Lendner ist ein praktizierender Experte im Bereich Gesundheit, Medizin und Fitness. Er schreibt bereits seit über 5 Jahren für das Managed Care Mag. Mit seinen Artikeln, die einen einzigartigen Expertenstatus nachweisen, liefert er unseren Lesern nicht nur Mehrwert, sondern auch Hilfestellung bei ihren Problemen.