Think of P4O as P4P with its eyes on the prize. Unfortunately, even ordinary P4P is not yet widespread.
For many years, managed care plans have used pay-for-performance programs to reward hospitals, physicians, and other providers for following guidelines and improving care processes, but few use P4P to improve clinical outcomes directly. Health plans report that the average P4P bonus for hospitals is about 2 percent of annual payment and the average P4P bonus for physicians is about 7.5 percent of the annual payment, according to Med-Vantage, a unit of IMS Health.
Given these low rates, the amount spent on payment for outcomes is certainly much lower.
Increasingly, however, plans recognize that P4P is not enough. Paying for improved patient outcomes may be the only way to ensure that providers are delivering what health plans and their employer clients want: greater value.
R.I.P, P4P
"Pay for performance as we know it is dying," says Amanda Prail, vice president for product management at Med-Vantage, which surveyed health plans on P4P. "Pay for performance is evolving into payment reform and these new models of payment reform will take the place of what was P4P in the past. That evolution is happening right now and it's happening quickly," says Prail.
The federal Centers for Medicare & Medicaid Services (CMS) is fostering this evolution by challenging hospitals to improve patient safety and clinical outcomes, says Suzanne F. Delbanco, PhD, executive director of Catalyst for Payment Reform. "An important new influence is the Partnership for Patients program that HHS launched in April. It is the biggest hospital payment reform initiative ever. Increasingly, payment is being tied to outcomes."
When CMS stopped paying for never events, health plans did so as well. A similar trend will occur when CMS stops paying hospitals that fail to meet certain quality measures and clinical outcomes, Delbanco says. "This will change the hospital payment landscape," she adds.
"Health plans will follow suit for two reasons," Delbanco explains. "First, they want to do so anyway, and it's a lot easier to do it when Medicare does it. Second, if they do nothing, there will be a tremendous amount of cost shifting because when hospitals get squeezed by Medicare they typically shift those costs to the private sector.
"Health plans and employers recognize these factors — the risks of doing nothing are too great," she says. "As a result, we are likely to see alignment with these payment changes."
Employers: 'Give us outcomes'
One health plan that is realigning its payment policies is Blue Cross Blue Shield of South Carolina. Laura Long, MD, MPH, BCBSSC's vice president for clinical quality and health management, says the plan is moving toward paying for outcomes. "Our employers are interested in seeing improvements in patient outcomes," she comments. "We believe in improving population health and reducing the per-capita cost of care while also increasing patient satisfaction. When we do all three, we are aligning incentives, and by aligning incentives, we are paying for improved patient outcomes."
Among the most visible ways this evolution is occurring is in the development of patient-centered medical homes (PCMHs) and accountable care ?organizations (ACOs), Prail says.
BCBSSC, for example, has achieved extraordinary results from a PCMH pilot program in which the plan paid more to physicians who improved patients' health. Other health plans also are paying for outcomes, including Highmark in Pittsburgh, WellPoint in Richmond, Va., and Blue Cross Blue Shield of Massachusetts.
The BCBSSC program is unusual because it combines fee-for-service payment with a per-?member, per-month rate. The bonus is paid in the form of an increase in the PMPM rate for improvement on up to 10 quality measures that are a mix of process and outcomes indicators, Long says. The Blues plan put this unusual combination of payment mechanisms together because it wanted the PCMH program to be based on evidence and to support the IHI Triple Aim, Long explains. The Institute for Healthcare Improvement (IHI) in Cambridge, Mass., launched the Triple Aim initiative to:
Improve satisfaction for individual patients
Increase the health of populations
Lower per-capita costs
The South Carolina PCMH pilot program began with Palmetto Primary Care, a 75-physician group serving patients in Charleston, Berkley, and Dorchester counties.
"Palmetto Primary Care Physicians is a private practice not owned by a hospital or the health plan," Long says. "It had a long history of focusing on quality and it had an electronic medical record [EMR] system for over 10 years. It also had physicians on site until 11 p.m. and during daytime hours on Saturday and Sunday. In addition, it had a nurse in the office 24/7 who had access to the electronic medical record, so that when a patient called in, the nurse could triage the patient and refer the patient to a physician, if needed. In other words, Palmetto Primary Care had a lot of the tools in place to be a PCMH.
"For the pilot project, we gave them the three-tier payment system, meaning we continued to pay fees for service but we also paid them a PMPM fee so they could invest further in technology and quality improvement projects and hire case managers. The hiring of the case managers was at the heart of the model," she adds. "Case managers could reach out to the patients who were not coming in. This model was focused on patients with diabetes, and particularly on how patients could improve knowledge of their disease, their lifestyle choices, and their self-management skills."
Relying on case managers
"The third tier was an outcomes-based bonus," Long says. "It was not based on finances or utilization; it was based on a combination of process and outcomes measures that we developed collaboratively with the practice.
"We used mostly HEDIS measures, such as, Did the physicians check the patient's blood pressure, which is a process measure." HEDIS is used by more than 90 percent of health plans to measure performance.
"Then we asked, Was the BP managed below 130/80? — a positive outcome," Long continues. "Did you check the LDL cholesterol level — a process — and was it less than 100 — an outcome. Did you check the blood glucose level — a process — and was it controlled at less than 8 percent — an outcome. What percentage of patients got an annual eye exam — a process — and did the physicians check the micro albumin level — also a process."
The plan collected baseline data at the beginning of the year, gave physicians data throughout the year, and then collected similar data at year-end. Depending on how well the physicians did in meeting the process and outcomes measures, BCBS paid a bonus by increasing the PMPM rates.
"After one year, we saw improvement in 6 of 10 measures and so we increased the PMPM by 8 percent," Long says. "We also looked at the data to see if these improvements brought about utilization or financial improvement, even though those metrics were not part of their bonus structure. We had 1,500 diabetes patients in the program at the start of the year, and 800 were continuously enrolled. We compared them with a control group, which was all other diabetes patients in the Charleston area — 6,558 continuously enrolled patients with diabetes, treated by other primary care providers in Charleston. The age and gender profiles of the two groups were similar.
"When we measured inpatient hospital days, the Palmetto physicians started out 10 percent higher than the control group, but a year later they were 36 percent lower," Long says. "Admissions per thousand patients went from 8 percent higher to 10 percent lower and emergency room visits started about 14 percent lower at baseline for the Palmetto physicians but fell even more — to 32 percent after the first year.
"So, everything moved in the right direction, and that brought savings," Long continues. "Both groups had the exact same costs at baseline, but our costs of care for the Palmetto group were 6.5 percent less a year later, after the intervention, including all the extra money we paid for this program."
This success led BCBSSC to offer the program to more physicians. In July 2010, a second pilot program was started with the University of South Carolina Department of Family Medicine for patients with diabetes and congestive heart failure. In October 2010, a third pilot PCMH was started with Mackey Family Practice in Lancaster, S.C., for patients with diabetes and CHF. In this third program, physicians have integrated mental health into the model and screen all patients for depression and other common disorders. If the patient screens positive, he is referred to a mental health provider for evaluation and treatment. Given the success of the Palmetto pilot, BCBSSC will introduce the PCMH program and P4O statewide next year, Long says.
Highmark's P4O effort
Just as BCBSSC will introduce its P4O program statewide, Highmark, a Blues plan in Pittsburgh, expanded QualityBlue, its P4P program, and added outcomes measures so that it now has a P4O component. The P4P program started in 2002 with six hospitals and has expanded to all 83 hospitals in Pennsylvania today. For the past four years, the plan has been monitoring hospitalwide central line-associated bloodstream(CLAB) infections and compared its hospitals' results to those of the federal Centers for Disease Prevention and Control National Healthcare Safety Network (CDC-NHSN).
Highmark's CLAB rates have declined, says Mary Blank, manager of the company's hospital quality performance management program. Over the past four years, the hospitals under contract to Highmark have prevented about 1,300 CLAB infections, she says.
This result comes from comparing the number of infections with the rate of infections expected according to national averages from the CDC. Using these estimates, Highmark calculates that it saved 154 to 321 lives and saved $7,288 to $29,156 per case for a total of $9.4 million to $37.4 million over four years.
Besides focusing on hospital-acquired infections, Highmark asks hospitals to manage readmissions as well, Blank says. "Although we want them to reduce adverse events while the patient is hospitalized, we also hold the hospitals accountable for the patient within 30 days of discharge to make sure they didn't do something at the time of discharge that would lead to an adverse event."
Highmark also asks its hospitals under contract to focus on improving care for newborns. "We have had great success as a result of asking hospitals to follow the IHI recommendations to improve care for mothers and infants," she says. "In 2010, hospitals reported at the beginning of the program year that 10 percent of elective inductions were occurring before 39 weeks, and by year-end the hospitals had this down to 1 percent."
Senior medical director Andrew Bloschichak, MD, explains that the plan withholds about 10 percent of all payments to hospitals and then distributes it at the end of the year based on how many quality targets and outcomes goals the hospitals reach.
In 2010, Highmark assessed the performance of 52 affiliated hospitals against 10 indicators:
Emergency department throughput
Readmissions
Surgical safety
Prevention of:

Methicillin-resistant Staphylococcus aureus infection
Central line associated bloodstream infection
Catheter-associated urinary tract infection
Clostridium difficile infection

Compliance with perinatal processes of care
Get with the Guidelines (GWTG)— stroke
Venous thromboembolism prevention and care coordination
"What hospitals get paid varies as they mature in the process, and we have a goal to increase the percent of withhold and the amount of the bonus," Bloschichak explains. "We can't say how much each hospital gets because it varies depending on a lot of factors that involve contracting with each individual hospital."
Linking payment to outcomes
A similar effort is under way at WellPoint. One of the nation's largest health insurers, WellPoint serves members in California, Colorado, Connecticut, Georgia, Indiana, Kentucky, Maine, Missouri, Nevada, New Hampshire, New York, Ohio, Virginia, and Wisconsin. "The days of negotiations that are purely based on the recognition of cost inflation are over," says Douglas Wenners, WellPoint's senior vice president for provider engagement and contracting. Instead, annual increases are based on improvements in patient safety, quality, and value.
"We spend in excess of $110 billion on health care, and every year it goes up 8 to 9 percent," Wenners explains. "It's not OK for costs to continue to go up at the historical rate without a clear demonstration of value.
"When we say 'value,' here's what we mean: Let's say a hospital system does not deliver quality outcomes that are perceptible or measurable by an objective measure," he says.
"They may want a 5 percent increase in the rate we pay, but for that hospital to earn an increased rate, we ask for a demonstration of value in a number of ways, including participation in our Q-HIP program, as a condition of getting an increase in any negotiation."
Overall annual score
Q-HIP stands for Quality-In-Sights Hospital Incentive Program. Under this program, WellPoint increases payment based on each hospital's overall annual score on 52 measures of patient safety, clinical outcomes, patient satisfaction, and the efficient use of resources. The measures come from the National Quality Forum, the Joint Commission, the Centers for Medicare & Medicaid Services (CMS), and the American College of Cardiology, among others.
Participating hospitals are scored on such factors as the rate of cases of ventilator?acquired pneumonia, central-line bloodstream infections, and catheter-acquired urinary tract infections. For each hospital, payment is adjusted based on its Q-HIP score.
Q-HIP has been in place since 2003, but hospitals have not been required to participate until now, he adds. Each hospital that is not participating will be asked to participate when its contract is due for renewal. At present, 514 hospitals participate in Q-HIP, about 34 percent of the plan's eligible network hospitals. These hospitals treat about 50 percent of WellPoint's members.
"This approach to paying for value is a first step in looking at payment innovation in the longer term," Wenners says. "We need payment systems that are much more transformative than what we have today. Therefore, we are considering a rapid expansion of patient-centered medical homes, accountable care organizations, and bundled payment systems that will get us away from fee for service and allow us to pay for value."
Contracting for quality
A recent study by researchers at Harvard Medical School showed that a bundled payment system at Blue Cross Blue Shield of Massachusetts reduced medical spending and improved quality of patient care when compared with results from a traditional fee-for-service (FFS) system. In the study, published last month in the New England Journal of Medicine, the researchers reported that medical spending was nearly 2 percent lower among the providers participating in BCBSMA's Alternative Quality Contract (AQC) than those in FFS contracts.
The savings were largely the result of physicians changing referral patterns and shifting care to lower-cost facilities, the researchers said. AQC providers delivered quality significantly higher than that of non-AQC providers, especially for adults with chronic illness and for children, they wrote.
Under the AQC contract, BCBSMA shared savings with providers, rewarded providers for quality and, in some cases, included provider support for infrastructure development. As a result of payments made in these three areas, the total dollars paid to AQC groups in the first year probably exceeded the savings achieved through reduced medical spending, the researchers said.
The efforts of WellPoint, Highmark and the BCBS plans in South Carolina and Massachusetts demonstrate how P4P is evolving slowly into P4O.
Indeed, Delbanco, of the Catalyst for Payment Reform, finds that P4O programs are rare. "Over the years, not that much has changed," she says. "The emphasis is on paying for performance and not on paying for outcomes, and of all the things we measure today, only a tiny portion of payments are tied to the performance of actual measures and an even smaller portion is tied to actual patient outcomes. Pay for performance is only about 1 percent to 3 percent of total spending, which is a far cry from where we want it to be."
CMS's hospital program
But CMS's new emphasis on safety and outcomes will tie hospital payment to its policies on never events and health care-acquired conditions and to hospital readmission rates for conditions that have been the focus of public ?reporting in its Hospital Compare program, Delbanco says.
"All of this together is putting something like $70 billion of Medicare funds at risk over the next 10 years," she notes.
Hospitals that fail to improve patient outcomes could lose funding under this initiative. "All of these programs together mean there is a potential upside for hospitals over 10 years as high as 2 percent and a potential downside as high as 9 percent because CMS will penalize hospitals that fail to comply," Delbanco says. "And the average hospital margin is much less than 9 percent. In other words, this program is something that could actually put hospitals out of business."
While many health plans are participating in the Partnership for Patients, they also are cautiously introducing P4O, says Terri Bernacchi, a consultant at IMS's Managed Markets Services. "There is controversy in paying for outcomes because of what it might mean to providers downstream," she says. "They want to know what metrics are being used. Will they be valid? Will they be collectable from all providers? Does the provider actually have real control over the facets that drive the metrics?
"In addition, by asking hospitals and physicians to restrict care, you go against their natural grain," she adds. "You put the burden of containing costs or restricting utilization on entities that in the past have focused on delivering care and billing for procedures, not on restricting care. It's almost like you've introduced schizophrenia into the system."
To address this, Babette Apland, senior VP for health and care management at HealthPartners in Minneapolis, says, "Health plans need to align incentives to generate better health, better quality, and lower costs of care." For many years, HealthPartners has been a strong supporter of paying for outcomes. "I advocate aligning incentives with providers but also looking at how to get members on board with tiered products to provide incentives to members who use high-performing providers or financial incentives for using wellness initiatives."
Apland says that the Partnership for Patients has had a strong influence on health plans and that the work of some health plans has affected how officials at CMS view paying for outcomes.
"It's bidirectional. Some health plans, like ours, have been out ahead and moving in this direction of paying for outcomes. We are pursuing the Triple Aim and adding incentives for providers to manage total cost of care while also improving health quality and the patients' experience of care. We are all learning from one another.
"The next step is to deliver actionable information to providers to help them see the opportunities where they can improve," Apland adds. "We have been doing a lot of analysis with our claims data to show providers where they are performing well and where they are not. That's the next step, and medical directors have a significant role because they can offer data and clinical support to providers." –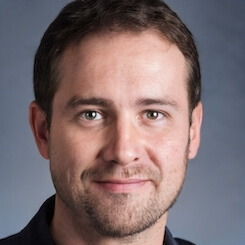 Paul Lendner ist ein praktizierender Experte im Bereich Gesundheit, Medizin und Fitness. Er schreibt bereits seit über 5 Jahren für das Managed Care Mag. Mit seinen Artikeln, die einen einzigartigen Expertenstatus nachweisen, liefert er unseren Lesern nicht nur Mehrwert, sondern auch Hilfestellung bei ihren Problemen.