The National Business Group on Health's CEO looks for employers and insurers to collaborate to improve patient safety and cut costs
Helen DarlingWhen the National Business Group on Health announced recently that health care premiums will increase an average of 7.2 percent next year, Helen Darling, the organization's president and CEO, emphasized that such costs are undermining the economy and hurting businesses' ability to create jobs. "Our country's debt crisis and the health care cost crisis are painfully intertwined, and we are not going to solve one without the other," she says, adding that the United States has to reduce existing health care costs, not just slow the rate of growth. Employers next year will increase employee cost sharing, offer more high-deductible health care plans, and expand wellness benefits to families in an effort to reduce their share of expenses. They will also continue to focus on patient safety and quality, relying on chief medical officers at health plans to make things happen, she says. "We all need to work together."
Darling is involved with several national committees and boards, including serving as co-chair of the National Quality Forum's National Priorities Partnership. She is a member of the Institute of Medicine's Roundtable on Value and Science-Driven Health Care and its Committee on the Learning Health System in America. She serves on the Medicare Coverage Advisory Committee and the National Advisory Council of the Agency for Healthcare Research and Quality. She is also a member and former co-chair of the NCQA's Committee on Performance Measurement. Darling was appointed a lifetime member of the National Academy of Sciences for her work with the IOM. Before joining the National Business Group on Health, Darling led health care purchasing at Xerox, and was a principal at William W. Mercer and a practice leader at Watson Wyatt. She earned a master's degree in demography and sociology and a bachelor of science degree in history and English at the University of Memphis. She spoke recently with MANAGED CARE Editor John Marcille.
MC: You have been involved in discussions about improving the health care system for years. What has changed?
Darling: People today are at least arguing about facts and are not just driven by opinion. We are having more debates in which evidence is being pitted against evidence, and we are trying to sort out how to use evidence from trustworthy sources to make decisions that are important in people's lives. Health services research has historically not been well funded, but if you look at what has happened in the last couple of years with the Affordable Care Act and the Recovery Act, support for information technology and comparative effectiveness research has grown dramatically. Years ago, we would have thought that having so much money devoted to this was just nirvana.
MC: You've said that medical directors at health plans will be important in helping employers reach their goals. Is part of that the interpretation of evidence?
Darling: The role of health plans has grown to include much more real management of care as opposed to just being a financing mechanism. Chief medical officers and their teams make decisions about what works and what doesn't, and they will be playing major roles in insuring that plan members have access to the best quality care, the safest care, based on scientific evidence. That's a daily job of enormous consequences and of great importance to patients and to the nation.
MC: It's often said that medical technology takes 15 years or more to reach patients. Is that too long?
Darling: Historically, that has been true, but I question that today. Our society is changing. Some technologies that are extremely lucrative get out a lot faster — some people say too fast. One of the things that we all have to do together is to sort out which things we want to come online faster and which we want in a more tempered way. We also have to look at using registries to track who is getting access to new technologies and what the consequences are. We are going to end up with a process that allows innovations to come into our system in a way that is very carefully managed, so that when we see negative consequences, we can take them out. Vioxx was being prescribed for12 years, leading to serious heart problems for some, before Kaiser-Permanente's excellent electronic medical record system revealed the problems. For the nation as a whole, we didn't have data systems to tell us what was happening.
MC: You are enthusiastic about these systems being developed and deployed?
Darling: Yes, but it's not happening fast enough and they are not comprehensive enough. I am serving on a committee at the IOM called A Learning Health Care System in America. We are developing the road map for having a learning health care system. Registries are a good example; the use of Medicare Part D data are another. When the government began paying for outpatient drugs, it created a database of millions of claims almost overnight. And a group called the Sentinal Network is beginning to look at the effect of prescribing drugs on millions of people. They are scanning the database, and if they see that there's an uptick or a downtick in something that is unusual, such as more hospitalizations than you would expect to see in a certain population, then they can go in and do a quick study of that and see what's going on. We have not had that capability before.
We don't talk enough about how much we actually have to reduce costs, not just bend the cost curves.
MC: How is the paying for outcomes redefining delivery and cost?
Darling: For the first time in history, CMS will be rewarding hospitals for performance in two areas that represent outcomes: health care-acquired conditions and re-admissions. So to actually tie payment at the hospital level to outcomes is a big step forward. Employers are excited because those are both important measures related to patient safety. If hospitals are doing everything they can to meet those requirements, every patient is going to benefit, not just those on Medicare. You know, it's funny — 10 years ago, nobody even talked about patient safety.
MC: I guess we have the IOM to thank for that.
Darling: Yes, and we can thank all of the people who did the research that taught us about safety. The IOM did a great job using its bully pulpit, so to speak. It was able to bring together all of the work that had been done and point out that there is no question about how serious the problem is. And in fact more recently there have been studies that suggest it is even worse, much worse, than those data suggested. Unfortunately, in some instances, the situation is getting worse, even though we have all been working very hard to try to make it better.
MC: We interviewed Harvard Professor Regina Herzlinger, who expects that health care reform will enable employers to eventually extricate themselves from providing health care insurance to their employees, leading to a consumer-driven health care system. Your recent survey found that 71 percent of large employers still believe they will be providing health care insurance in five years.
Darling: We are moving toward a more consumer-directed health care system, and employees are becoming more actively engaged in making choices about their health plans and their health care. Employers are on the front end of that movement. More and more employers are realizing that there's no way that costs will be controlled in the United States unless consumers are actively engaged in decision making and bear some of the cost consequences of their decisions.
MC: But large employers will not be releasing their employees into the exchanges?
Darling: The law doesn't allow states to open their exchanges to large employers until after 2017, but people who are working on exchanges say that the opportunity is not going to come that soon, if ever. The exchanges are going to have their hands full with small and medium-sized employers, if they even have a functioning exchange. The other argument some make is that employers would stop providing a benefit and then pay the penalty, which is a lot less than what they pay now for benefits. The employee would be on the individual market. Just doing the modeling on that shows it is not a very smart move. It depends very much on the workforce's wages. Employers are not going to let their employees go without health insurance. If they don't have a good, viable alternative, then employers, if they can possibly do it, are going to provide health benefits — even if they don't want to. Employees say that health benefits are one of the most valuable things they get from employers. If they are allowed to go to the exchanges and get really good benefits, they may be willing to do that. But I don't think anything is going to change anytime soon for large employers.
MC: Will the exchanges benefit large employers at all?
Darling: For now, the biggest value for large employers is for companies that have large numbers of low-wage, part-time and seasonal workers, and early retirees. For example, some large retailers take on huge numbers of employees to help with Christmas shopping and returns. Many of the people who take those jobs are students or housewives who want part-time work. They don't work enough over the course of the year to qualify for benefits, or usually make enough to afford them. If the federal law comes in the way it is scheduled to, there are going to be very substantial subsidies for these people. The taxpayers of America are going to be enabling them to get health benefits. As a nation, we've never subsidized working people in this way. We have had a few exceptions to that, like tax credits, but basically, if you work part time yet don't make much you tend not to get anything. Now we've designed a system that says if you go into the exchange and you and your household have a relatively low income, you are going to get rich benefits and pay very little. Even if they worked for a really generous employer, they would have to pay more out of their pay check. The subsidies could be revolutionary.
MC: What are large employers' thoughts on the economics of the exchanges, especially in how they might affect premiums?
Darling: We are worried that this could become politicized very quickly. The politicians could limit premium increases but then do things that drive up costs. We would like to see all of the work that's done by the exchanges to determine the adequacy or appropriateness of premiums be validated by independent actuaries. That should not be left solely in the hands of the people running the exchanges.
MC: What are employers afraid of?
Darling: We are worried that they could allow, and even encourage, cost shifting to nonexchange people so that private payers who are covering their own employees would have to pay more because the plans in the exchanges can't charge any more. I totally distrust any system that doesn't have the checks and balances of independent actuaries.
MC: How is the relationship between employers and health plans today, and what is the payer community looking for from plan administrators?
Darling: In general most employers have really good relationships with their health plans. They understand that they are true partners, and they are closer than they have ever been because it's all so complicated. Employers do get agitated when there is something they feel they need or want and the health plan, for whatever reason, is either resistant or too slow moving on it. That tends to be a problem that larger employers have because they are the most innovative. Transparency, reference pricing, need for primary care, payment reform, and patient safety are hot topics right now.
MC: Do employers communicate with health plans as a group?
Darling: We have a standing committee at the National Business Group on Health that facilitates monthly conference calls between the five biggest plans and about 15 of our biggest employers. We go through a list and say, What have you done on this, and when are you going to be working on that, and why isn't it moving faster? Large employers try to nudge the health plans to do more. In fairness to the health plans, though, they frequently say that if we are going to move the needle on some of these things, there is going to be some risk. Employers tend to be risk-averse, just like insurance companies.
MC: Can you give us an example?
Darling: Selective networks is a favorite. Everybody wants those. But when the plans pick a community and it turns out that a hospital everyone loves doesn't have such a great track record and is not going to be in the premier network, the employer says, Wait a minute, that's not the select network we wanted. They tend to back down. They are not as courageous or bold or willing to take risks as the plans say they have to be.
MC: Large employers have been responsible for a great deal of health care delivery and coverage innovation. Is that changing?
Darling: Members of the large employer community feel that they are the ones who have been pushing the envelope for years and that they have struggled to bring health plans along. But to be fair, there are many health plans that have been innovative themselves. For example, a lot of the integrated delivery system models have come out of health plans that are integrated delivery systems themselves, like Kaiser Permanente. We do wish that they'd all move faster, though, and be more aggressive. We want them to be leaders in innovation, patient safety, quality, and health system efficiency.
MC: Are you speaking to health plan medical executives on the conference calls?
Darling: My experience with the chief medical officers of the health plans is very positive. I am always impressed by their intelligence and their knowledge. Sometimes their marketing people tell them that there's not a demand for something when in fact there is. That's one of the reasons we started these calls. Marketing people say that all anybody cares about is price. We care about price, but it isn't the only thing we care about. We want both. If we got patient safety right, we would not only improve quality and safety, but we would reduce costs, too, because we wouldn't be paying for rework, errors, or infections. We connect the dots.
We can never do without some process measures because we want to understand what might have contributed to outcomes.
MC: How do employers define the need to reduce costs?
Darling: We all need to work together to not just bend the cost curve of growth, but to actually take cost out of the current base. We need to reduce cost now by taking waste, misuse, and overuse out of the system. Most of the conversations I'm in, certainly all of the ones that involve health care providers, revolve around paying for things. If we want more care or want to change something, we need to make an investment. And the message that we want to get across to everybody, particularly to hospitals and health care systems, is that as a nation and as businesses and employers, we can't afford the health care system that we've got. We can't have it stay like it is and then grow at 7 percent per year. So we would like everyone to turn inward, whether it is a hospital system or a group of doctors, and ask, how can we actually reduce costs, not just have a lower rate of growth?
MC: You are convinced there's that much waste in the system?
Darling: The IOM has a wonderful table that shows the hundreds of billions of dollars that can be saved. It is part of a report called "The Health Care Imperative: Lowering Costs and Improving Outcomes." For example, it cites $210 billion in unnecessary services — overuse, discretionary use beyond benchmarks, and unnecessary choice of higher-cost services. The point is, we are not talking about the right things in this country. We don't talk enough about how much we actually have to reduce costs, not just bend the cost curves.
MC: Aren't there powerful lobbies in favor of waste and overuse?
Darling: Right. Somebody is making money out of all of this.
MC: But nobody wants to finger them.
Darling: Of course not. That's why we all have to do it together. That's why we have the National Priorities Partnership, which includes the American Hospital Association and other organizations that will be directly affected by these kinds of changes. Even they recognize that the nation cannot survive, certainly cannot thrive, with health care costs eating away at the foundation of the country, our standard of living, and our competitiveness around the globe.
MC: Thank you.
---
Our most popular topics on Managedcaremag.com
---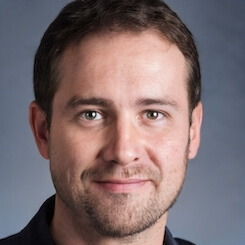 Paul Lendner ist ein praktizierender Experte im Bereich Gesundheit, Medizin und Fitness. Er schreibt bereits seit über 5 Jahren für das Managed Care Mag. Mit seinen Artikeln, die einen einzigartigen Expertenstatus nachweisen, liefert er unseren Lesern nicht nur Mehrwert, sondern auch Hilfestellung bei ihren Problemen.