ACA's MLR Rule Tough on Brokers
The need for health plans to cut administrative costs is hammering insurance brokers. Is this another instance of the law of unintended consequences?
A few months ago, the Government Accounting Office polled a group of insurers around the country about the effect that the new medical loss ratio rules were having on health plans. The single most common thread was a nearly universal decision to cut back on broker commissions to make sure their mix of spending on administrative overhead and health care fit the new federal formula on fairness.
Some insurers hinted that the mandates — an 85/15 split on large group coverage and 80/20 on individual and small group plans — might force a tilt on where and how coverage is being sold. One insurer was worried about the way quality improvement efforts will be accounted for. Another said it was considering dropping out of the individual health insurance market in some states because it is concerned that it won't meet the federal outlines. But "almost all of the insurers," the GAO reported, "said they had decreased or planned to decrease commissions to brokers in an effort to increase their MLRs."
That was not news to the brokerage community, particularly among the rank-and-file insurance brokers who specialize in matching businesses with health plans.
"The effect on brokers has been severe, and I mean really severe," says Janet Trautwein, CEO of the National Association of Health Underwriters (NAHU), which represents a community of some 100,000 brokers from coast to coast. "Some brokers have gone out of business." Others are afraid they will follow the same path, she adds, or say they have had to fire workers to make ends meet with their diminished income. All are looking to Congress to reverse the sudden swing on commissions with a bill that would exempt brokers' commissions from the MLR mix.
Brokers began to feel the cuts being made to commissions for small group and individual coverage late last year, says Trautwein. Commissions were commonly slashed from 20 percent to 50 percent. To steer clear of the rules, some small to medium-size companies that would never have considered going self-insured are making the leap, says NAHU. These self-funded plans — which are handled by insurers as third-party administrators — are not subject to the MLR rule. And the threat of health plans pulling out of states where they can't avoid federal penalties has heightened fears that premiums set by the remaining players could jump.
"Some insurance carriers are saying they might look at alternate funding arrangements, looking at self-funded plans for smaller employers," says Trautwein. Today, it's not uncommon to see companies with as few as 250 workers go the self-insured route. But with commissions under the gun, companies with as few as 50 or 75 are being urged to make a switch to the exempt ERISA status as plans steer clear of the covered commission-based sales.
Significant disruption
"This is one of a number of significant disruptions the MLR is having on the insurance marketplace," says Robert Zirkelbach, spokesman for America's Health Insurance Plans (AHIP), citing fear that the overall thrust of the regulatory initiative will sever longstanding ties between brokers and the companies. "As a result of this, many businesses are losing access to a trusted health benefit adviser, which is particularly important in the years ahead before the new health exchanges are being created. An agent is an important resource for them."
AHIP has also raised concerns about plans pulling out of certain markets, raising the prospect of higher premiums from the carriers that remain.
Jinn-Feng Lin, a principal in PricewaterhouseCoopers's health care practice, has heard similar stories of brokers being seriously affected by increasingly reduced commissions.
Some brokers are seeking to bolster their income by selling more supplemental insurance like dental care, hospital indemnity, or specified disease coverage so that they can earn a commission on a separate line of business unaffected by the MLR, says Lin.
Brokers may also get some temporary relief in states such as Maine, Nevada, New Hampshire, Iowa, and Kentucky, where MLR waiver requests have been granted.
There are all sorts of unintended consequences to the MLR provision, says Zirkelbach, echoing a theme that has resonated among health insurers. Plans were hit overnight with the new MLR mandates — which would force consumer rebates for any plan found violating the formula — even as they braced for a major overhaul of payment codes, the ICD-10 conversion, which is needed to better track health care quality. And as a host of new administrative expenses are being forced on plans, the inevitable result will be to squeeze out investments in information technology, says Zirkelbach.
Speaking to legislators last June, Trautwein spelled out more fallout from the MLR, including moving small group and individual policies away from commissions to flat per-member per-month fees. NAHU surveys indicate that smaller insurers in particular are talking about packing it in, resulting in a smaller pool of carriers the brokers work with and narrowing choices for consumers.
Good for consumers
One response you won't see is a commission-cutting ploy on the part of brokers.
"In most states, one broker can't take less commission to compete with a broker taking a standard commission," says Trautwein, as it would violate state laws against unfair business practices.
For now, Trautwein and her allies in Congress are throwing their weight behind HR 1206, which would exempt commissions from being added to insurers' overhead in the formula used to calculate the MLR. By mid-September, NAHU was counting 119 co-sponsors in Congress.
The group is gaining support from some major insurers along the way. Writing to the National Association of Insurance Commissioners (NAIC), Steven B. Kelmar, Aetna's senior vice president for government affairs and public policy, recently warned of the market forces now pushing small employers toward self-funding, noting that brokers play an important role not only in advising companies but handling questions from workers.
"More than half — 53 percent — of consumers cite personalized service as what they like best about the services offered by their insurance agent, and quality of service topped the list of the key factors in choosing an insurance provider," says Kelmar.
Backers of 1206 note that the NAIC has "expressed that the ability of insurance agents and brokers to continue assisting health insurance consumers at a time of rapid insurance market changes is more essential than ever."
Not, however, that everyone at the NAIC is campaigning for the law. And not all state commissioners are convinced that brokers across the board are being hit hard.
"The GAO surveyed seven insurers," Monica Lindeen, the commissioner of securities and insurance in Montana, says in a level tone that suggests the feds' review could hardly be considered definitive. Speaking for the NAIC, Lindeen says that slashing commissions is just one of several responses that insurers are making in response to the MLR rules. This is good for consumers, she says. And she prefers to wait awhile before making any conclusions about the effect.
"I support the purpose of the bill — to make sure they get fair compensation," says Lindeen. But the NAIC, she adds, has not taken a formal position on it.
---
Our most popular topics on Managedcaremag.com
---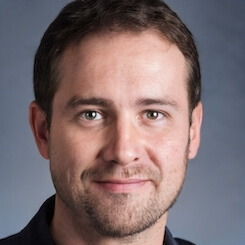 Paul Lendner ist ein praktizierender Experte im Bereich Gesundheit, Medizin und Fitness. Er schreibt bereits seit über 5 Jahren für das Managed Care Mag. Mit seinen Artikeln, die einen einzigartigen Expertenstatus nachweisen, liefert er unseren Lesern nicht nur Mehrwert, sondern auch Hilfestellung bei ihren Problemen.