In an effort to make the best use of specialty drugs, everybody gets into the act at Independence Blue Cross
While specialty pharmacy may be the most costly element in case management programs for complex conditions like multiple sclerosis, it may not be the most important. Managing comorbidities and the effect of functional limitations on the activities of daily living and employment may be the primary objective.
"These patients require long term case management," says Diana Lehman, RN, BSN, director of member clinical support at Independence Blue Cross (IBC) in Philadelphia. "In MS, for example, there can be steady disease progress with constantly escalating services. MS patients can be involved with a number of our departments, home care, durable medical equipment, and behavioral health. We need to take a holistic approach in helping them."
Complex diseases
Until May 2010, IBC outsourced coaching and disease management for complex diseases. "We took a look at the costs and other performance measures with our outsourced disease management program and decided we could bring the program in-house by integrating all elements of care," says Lehman.
IBC wanted to integrate disease management with its existing case management and also to improve links to other functions or services, including specialty pharmacy.
Management of diseases that are treated with specialty medications may require the coordination of at least six health plan functions — case management, preauthorization, concurrent review, social work, the outsourced PBM (at IBC, it's Future Scripts), and behavioral health. A truly effective program also requires strong IT capabilities, bringing the total to seven departments.
Health plans that outsource specialty pharmacy benefits to PBMs and disease management to a DM company are likely to give up some control over the quality of these services.
Gaps
They may see gaps in coordination that produce gaps in care. There could also be problems with links between administrative functions within the health plan, such as pre-authorization, to the services provided by the outside company.
Lehman says one objective behind pulling the management of complex diseases in-house was to improve coordination of care. IBC felt it had the internal resources, with its staff and IT systems to integrate all of the elements required for effective case management.
Lehman says that IBC has made progress in integrating specialty medications into its case management activities.
But that integration can require policies and procedures that are specifically tailored to different types of drugs — injectables or infusion drugs — and to the entity that performs therapy management for each drug.
For example, at IBC, injectables are generally handled by Future Scripts.
Lehman describes how her case management department coordinates care for injectables. "We are concerned about high-cost injectables and we have worked with our PBM on the content of its therapy management program," says Lehman. "We make sure the diagnosis is correct and that each injectable is the most appropriate one indicated.
Specialty pharmacist
"The big part is the therapy management program. We emphasize outreach by a specialty pharmacist or nurse to work with members on their adherence for self-injectables because it is so critical that MS patients closely follow their medication schedule."
Medical benefit
In contrast, the infusion drug Tysabri is managed by IBC as a medical benefit, and it presents a unique case management problem.
Tysabri is covered by an FDA-approved controlled distribution program because of the possibility of progressive multifocal leukoencephalopathy (PML), a rare and usually fatal brain virus.
The controlled distribution program for Tysabri is called TOUCH (Tysabri Outreach Unified Commitment to Health). It is run by the drug's manufacturer, Biogen Idec.
Lehman describes the program and how IBC interfaces with it. "Members on Tysabri are monitored by the TOUCH program. All members who are using Tysabri must enroll in this program and meet all of its conditions. Members get regular monitoring and support through the program. We may make referrals to it, and our nurses provide additional patient education support to members in the program."
Under the TOUCH program, only providers enrolled by Biogen Idec may prescribe the medication and only enrolled infusion centers may administer it.
All of the doctors and infusion centers are listed on the TOUCH Web site for patients to see. In essence, the TOUCH program, not IBC, has primary control over the provider and distribution network.
Gilenya (fingolimid), the first oral disease modifying agent for multiple sclerosis (MS), is covered by a Risk Evaluation and Mitigation Strategies (REMS) program — a communications plan that describes how the manufacturer, Novartis, will inform physicians about the serious risks of the drug.
Risks
These risks include bradyarrhythmia and atrioventricular block (the impairment of the conduction between the atria and the ventricles of the heart) when starting treatment.
Other risks include infections and macular edema. The most frequent adverse reactions reported by patients taking Gilenya in clinical trials include headache, influenza, diarrhea, back pain, elevation of certain liver enzymes, and cough.
The REMS program for Gilenya recommends certain pre-testing and follow-up tests.
"The REMS program could be looked on by physicians, to some extent, as shifting risk from the pharmaceutical companies to physicians," says Jerry Wolinsky, MD, a professor of neurology at the University of Texas Health Sciences Center in Houston and a member of the MS Society's clinical advisory committee. "There are several pre-tests for Gilenya if you want to practice defensive medicine."
Case management departments may need to monitor the appropriate use of pre-testing and surveillance testing with specialty medications.
Case management
Wolinsky suggests an item that health plans may want to consider as a new element in their case management programs. "It is difficult for patients to provide an accurate history of their medications — even the ones they are currently taking. I'm not sure if it's doable, especially for MS patients, but there would be real advantages to a patient registry for diseases where patients experience many comorbidities and use many medications.
Long-term implications
"As physicians," Wolinsky continues, "we don't know the long-term complications and drug interactions of past and current medication for patients when we are trying to modify their disease. If a patient is going to be treated by a medication such as Gilenya, it would be advantageous to know if that patient had been treated by cytotoxic agents to control the disease, even in years past."
Given the increasing availability of pharmacy claim data and e-prescribing data, a registry may be becoming feasible. It would benefit case management departments as well as practicing physicians.
Contact the author at TReinke@ManagedCareMag.com.
"We are concerned about high-cost injectables and we have worked with our PBM on the content of its therapy management program," says Diana Lehman, RN, BSN, director of clinical support at Independence Blue Cross.
"The REMS program could be looked on by physicians, to some extent, as shifting risk from the pharmaceutical companies to physicians," says Jerry Wolinsky, MD, member of the MS Society's clinical advisory committee.
---
Our most popular topics on Managedcaremag.com
---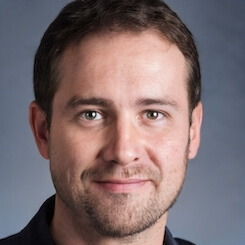 Paul Lendner ist ein praktizierender Experte im Bereich Gesundheit, Medizin und Fitness. Er schreibt bereits seit über 5 Jahren für das Managed Care Mag. Mit seinen Artikeln, die einen einzigartigen Expertenstatus nachweisen, liefert er unseren Lesern nicht nur Mehrwert, sondern auch Hilfestellung bei ihren Problemen.