In a system where people will soon shop for their benefits on exchanges, plans that offer the best customer service will have the edge
Jeff Kang, MDIt's been said that in the digital world, your competition is only a mouse click away. Which is why business has experienced a revolution of customer-centric service in the past decade. You like music? Pandora will create a channel just for you. Can't be home to see your favorite show? Just record it — and then watch it on your handheld later. Can't get to the bank? No problem — make deposits and pay all your bills online. Want to buy shoes, a sweater, a desk — or a car? We'll create it in whatever color, style, and size you want, and deliver it to your door. In the digital age, one-stop shopping is the coin of the realm.
And yet, the last industry to embrace customer-centric service is the health care industry. Patients routinely enter hospitals only to be subjected to competing tests, appointments, doctors, and expenses. A person with cancer might find himself routinely visiting a surgeon, a radiation oncologist, a hematologist, and a nurse practitioner, all to treat the same condition — with appointments on different days, in different places — and a near-guarantee that none of the providers will actually speak with one another. This complexity is a primary reason why 98,000 Americans die each year from preventable medical errors: Our health system isn't built around patients.
Wrong focus
The same is true of the health insurance industry, of which I am a part, having spent a decade as a practicing physician and another decade in public health. Too often, health plans are still organized around internal processes, not customers. An episode of care may routinely involve separate calls to approve a procedure, inquire about coverage, file a claim, get a claim paid, coordinate an after-care plan, and investigate rehabilitation options. As anybody who has dealt with the system knows, the left hand may not know what the right hand is doing.
Three years ago, our company set out to change all that, to transform the way we do business — to treat people as individuals, offer more personalized care and help them navigate a complex system — to better serve the needs of our customers.
So we redefined our mission: to improve the health and well-being of the people we serve. We stopped talking about ourselves as a health insurance company and began to see ourselves as a health service company. We repositioned our portfolio, changed our focus, exited businesses that conflicted with our strategy, and looked to role models that deliver terrific customer service, like Southwest Airlines. In short, we aspired to be a partner and advocate in health, to ignite each customer's desire and ability to take control of his own health.
We're not waiting for our customers to call us — we're reaching out to them, to motivate and support them to achieve better health and wellness.
When we began, we saw it as a competitive differentiator. But with the new reform law moving our health system toward a retail model, it is about growing and thriving as a company. In a system where people will soon comparison shop on health exchanges for the plans that work best for them, the health plans that win will be those that offer the best customer service — just like any other industry.
We spent three years listening and learning from our customers. Today, we begin the next phase of our journey: We call it "Go You."
We are delivering health service the way our customers want it. We organized all of our clinicians — doctors, nurses, pharmacists, rehabilitation therapists, and health educators — into "Integrated Personal Health Teams" so a customer can just make one phone call to get all of his health service needs met. Our benefits are easy to access and use — by mobile app or phone, for instance, our pharmacists can help you find the right medication. We have new decision-making tools that help customers compare prices.
We are making our claims process easier and more efficient. We vow that we will no longer talk like technicians. We're getting rid of the jargon, getting rid of the industry-speak, moving to a customer-friendly explanation of benefits.
We're not waiting for our customers to call us — we're reaching out to them, to motivate and support them to achieve better health and wellness. We'll give them new tips, and remind them of the latest research regarding their health conditions. We have health coaches who will help customers lose weight, manage chronic conditions or change bad health habits, using the latest science and methods. We have counselors to work with customers if they are depressed, stressed, or looking for drug or alcohol counseling.
24 hours a day
We no longer have business hours. Our call and claim service representatives are now available 24 hours a day, seven days a week. We also have a click-and-chat program if you'd rather talk online. And our health information resources will be tailored directly for our customers.
Our social media team is listening. If somebody mentions she's having a problem with Cigna, we'll contact them immediately. Together, we hope to be counselors, navigators, and advocates — as well as payers — to create health programs and services for our customers that improve their health while saving money.
I don't doubt that your reaction to this might be: No kidding — isn't that what you were always supposed to do? Yes — yes it is.
But just as there are now some progressive providers, like the Cleveland Clinic, that are pioneering a new style of one-stop medicine — bringing all the relevant doctors together as a team, scheduling tests concurrently, and then collaborating together with patients for diagnosis and treatment — we are hoping to create one-stop shopping for health plans.
When all is said and done, the move toward patient-centered care or consumer-centric service may be the most profound change we see in health care over the next decade. We look forward to leading this part of this evolution.
---
Our most popular topics on Managedcaremag.com
---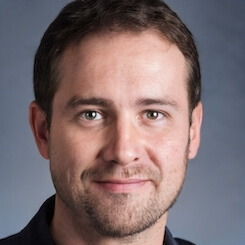 Paul Lendner ist ein praktizierender Experte im Bereich Gesundheit, Medizin und Fitness. Er schreibt bereits seit über 5 Jahren für das Managed Care Mag. Mit seinen Artikeln, die einen einzigartigen Expertenstatus nachweisen, liefert er unseren Lesern nicht nur Mehrwert, sondern auch Hilfestellung bei ihren Problemen.