Clinicians can consider this radiotherapy a viable treatment option
There are about 25 million people in the United States who have asthma, whose hallmarks are hyper-responsive airway constriction of the smooth muscle, increased mucus production, and inflammation of the airways. This results in shortness of breath and significantly diminished quality of life.
Despite nationally accepted guidelines and a host of medications, this disease costs the United States about $19 billion per year in total costs and nearly 15 million lost workdays.
All of the therapies require continuous use of medications — often many doses per day — except one, a procedure called bronchial thermoplasty (BT).
Radio frequency
BT, discussed here in January 2010 before approval by the FDA, is a bronchoscopic procedure performed over several months. Using radio frequencies to "cook" the smooth muscle in airways that measure 3-10 mm in diameter, it reduces the amount of smooth muscle available to constrict the airways.
BT was shown to improve a number of asthma outcomes in the pivotal trials that eventually led to its approval. These trials included the Asthma Intervention Research (AIR) trial, the first randomized clinical trial comparing standard-of-care (SOC) use of inhaled corticosteroids (ICS) plus long-acting beta2 agonists (LABA) to BT + standard of care. This trial demonstrated a reduced rate of exacerbations (compared to baseline) in the BT group but an unchanged rate in the SOC group. It also demonstrated greater improvements in morning peak expiratory flow, scores on the Asthma Quality of Life Questionnaire, proportion of symptom-free days, improved symptom scores, and reduced need for chronic medication use.
The second Asthma Intervention Research (AIR 2) trial and a third trial named the Research in Severe Asthma (RISA) trial provided additional evidence of efficacy. The safety of BT in all three trials was established for the period of one year after the last treatment was completed. But at the time of approval, only limited long-term safety and efficacy data were available.
Obviously asthma is a chronic disease lasting many decades in a typical patient's life. Asthma arising from the associated chronic inflammation and hyper-responsiveness of the airways can cause progressive changes in the lungs, termed remodeling. BT rather acutely causes changes in the actual microscopic architecture of the airways. An obvious question is: How durable is the BT response and does it cause any additional chronic damage to the lungs?
Recently, two separate studies were completed and partially answered these questions — and the answers are positive overall.
First safety
Patients (both SOC and BT+SOC) who completed the 12-month follow-up evaluation of the AIR trial were invited to participate in an additional four-year post-treatment extension. Note that 86 percent of the BT group participated. Using a new protocol, this study was designed to evaluate the longer-term safety of BT. The study evaluated all BT patients annually at the end of years 2,3,4, and 5. The subjects in the control group (SOC) were evaluated at year 2 and 3 and then exited the study.
The comprehensive annual evaluations included a variety of pulmonary studies (pre- and post-bronchodilator spirometry, static lung volumes, diffusion capacity), chest X-ray, methacholine challenge out to year 3, and, of course, a physical exam.
Solicitation of information included questions on adverse events, emergency room and hospital admissions for asthma, use of oral corticosteroids, and changes in maintenance medications. Medical record reviews were completed for about 80 percent of the subjects and independent readings of the X-rays were performed to provide additional controls on this retrospective, uncontrolled study.
A complete review is beyond the scope of this column, but BT appears to be safe for up to five years after treatment. Briefly, neither the rate of OCS usage nor the proportion of subjects requiring OCS pulses showed any worsening over the five-year period in the BT group. In addition, "compared to their baseline pre-BT usage, over the course of five years, an average of 57 percent of BT subjects reported a decrease in their LABA use, 40 percent of subjects reported no change," and only "3 percent reported an increase," say the authors.
In a like manner, X-rays were not altered in a clinically significant manner. Pulmonary function tests (total lung capacity and residual volumes) remained stable out to five years post BT. The authors concluded that "the absence of serious events indicate that the integrity of the airways is not compromised over the long term as a result of BT treatment."
Also, the pulmonary function tests, airway responsiveness to methacholine, and X-ray findings further reassured the authors that BT is safe. These findings were further reinforced by a similar five-year safety review involving patients in the much smaller RISA trial previously mentioned.
Persistence of efficacy
Longer term efficacy was studied in the AIR 2 subjects. The latest article published in Annals of Allergy, Asthma and Immunology, "Persistence of Effectiveness of Bronchial Thermoplasty in Patients With Severe Asthma," evaluated subjects participating in a long-term safety follow-up.
Since the AIR 2 trial was completed long after the first AIR trial, this extension phase is only able to provide efficacy data for the second full year after BT in this patient population. But the results were encouraging.
The primary endpoint of the trial was the comparison of the proportion of BT group subjects experiencing severe exacerbations in year 2 compared with year 1. Severe exacerbation was defined as the doubling of the baseline ICS for at least three days, or the use of oral or IV corticosteroids. Of the 181 subjects completing the first year follow-up of AIR 2, 166 subjects completed the two-year follow-up.
The overall conclusions of the authors were that the "benefits of BT seen at one year are maintained at two years." The proportion of subjects experiencing severe exacerbations at year 2 was 23 percent. Nearly 31 percent of patients experienced severe exacerbations in the first year — a result that was considered noninferior. The rate of hospitalizations was likewise unchanged. The authors also reported that the responsiveness to bronchodilators persisted in the BT group, an important finding as it hints that there is no additional scarring caused by the BT.
Managed care implications
Asthma remains a very common and expensive chronic disease for managed care companies. All current medications require continued and persistent use to control this disease. BT is the first procedure-based therapy demonstrated to improve the overall outcome of this disease. But until a long-term follow-up study of the early patients could demonstrate safety and more than one year of efficacy, this procedure was suspect and managed care decision makers could only speculate whether it might become a widely adopted treatment modality. These follow-up studies have now proven long-term safety to five years and at least a two-year persistence in improvements across several measures.
Although not a cure, BT is likely to become more widely accepted by both clinicians and managed care alike, proving that Tomorrow's Medicine can not only promise to change lives in the short term, but also for the long term.
The author is a director in the value-based health department at Genentech. He has had no other industry affiliations in the past three years. The views expressed in Tomorrow's Medicine are the author's alone.
---
Our most popular topics on Managedcaremag.com
---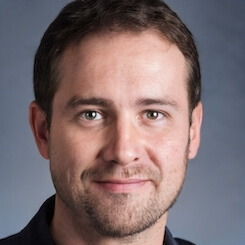 Paul Lendner ist ein praktizierender Experte im Bereich Gesundheit, Medizin und Fitness. Er schreibt bereits seit über 5 Jahren für das Managed Care Mag. Mit seinen Artikeln, die einen einzigartigen Expertenstatus nachweisen, liefert er unseren Lesern nicht nur Mehrwert, sondern auch Hilfestellung bei ihren Problemen.