A health plan's systematic approach to dealing with common chronic illnesses is on the edge of remarkable outcomes. Physician buy-in can be slow, but is crucial.
The challenge many health plans and integrated health systems face — transforming the delivery of care into a systematic approach that is based on the best medical evidence — is dependent on more than just laying out the rules and expecting physicians and clinicians to do it. To improve patient care, you need to work simultaneously in three areas:
You need to create some kind of incentive for improving care. Whether that is a philosophic incentive, a clinical incentive, or a financial incentive, it needs to be there.
You need the tools. Not just the knowledge tools — i.e., clinical practice guidelines — but also financial resources, experts who understand the peculiarities of a local market, and the technology to monitor and measure care and to communicate.
You need a framework for accountability.
All three of these things must work in concert. The absence of one results in the type of frustration most people have experienced with attempts to improve care. Knowledgeable, well-meaning people have spent a lot of time developing guidelines, but then simply expected physicians to practice by them because those guidelines were so good and so important. Alternatively, people have focused on the incentives without providing the guidelines or technology. And there have been occasions where organizations have created accountability structures and said, "You will do this or you will not have our business," and that, too, is shortsighted.
Our job at Kaiser Permanente's Care Management Institute is to develop systematic approaches to managing major health conditions, and to provide our physicians with the tools to help them adopt these approaches. We are dedicated to this three-pronged approach, but doing all three things well, simultaneously and quickly, is difficult. In some areas, we have shown significant progress since we began our work in 1997. We've certainly made more progress than if we had just focused on handing guidelines to providers. We're poised to make significant breakthroughs as individual clinicians begin to realize that adopting evidence-based practice styles will make their day-to-day lives easier.
Yet in others — namely, the effort to change physician culture — it has been slower going than I had anticipated.
Resistance to change
Our philosophy is not to take the existing culture and just graft things onto it. New technologies and the new emphasis on accountability are creating an opportunity in health care, but also creating a threat to existing practice cultures.
For instance, one of Kaiser Permanente's regions signed an agreement with the CMI whereby it agreed to achieve specific improvements for clinical measures in three areas. In return, the CMI supplies knowledge, financial, and information-technology tools to help it reach those goals. But a one- or two-year period for achievement of those goals has proven to be insufficient. The changes required to achieve these targeted goals are deep, rather than superficial. A number of those changes must occur at the ground level, and have to do with how new information is presented to very busy clinicians. Everyone develops routines — heuristics — because they make our day-to-day lives easier. That same thing happens with practicing clinicians, who develop habits of practice. Trying to change those habits is much deeper than saying, "Here's the latest journal article — read it and do what it says."
For any organization, the success of efforts to change physician culture can hinge, in part, on whether this type of information is presented with a heavy hand — as opposed to appealing to their desire to provide the best possible care. And this relates to another phenomenon that can foster resistance to change: Physicians are a very embattled group. Think about all of the changes in health care and about who the major stakeholders are. In a very short period of time — less than a decade — physicians have gone from the top of the stakeholder pecking list to someplace in the middle. That has engendered anxiety and fear about their economic livelihood. Worse, there aren't any solutions in sight, from a physician's perspective, that would restore what they once had.
Whatever the future holds, unless physicians take a more active role in shaping that future, it will be shaped for them. By helping to mold the new practice of medicine, physicians can reinforce the value they bring to the health care system.
Return on investment
The biggest challenge for us — or any organization that attempts major cultural changes to achieve better outcomes — is return on investment. The Care Management Institute is something of a lab; Kaiser Permanente has made a significant bet that by having an organized, systematic, nationally leveraged approach, we will achieve improvements in three key areas: patient outcomes, care processes, and satisfaction among the stakeholders in health care — patients, physicians, employers, and health plans. In the last couple of years, we have worked hard to get the infrastructure in place. We have been able to demonstrate significant outcomes — 15 to 20 percent improvement. But those are interim outcomes, and soon, the organization will look carefully at the question, "What did that actually result in?" If by then we can't prove an appropriate return on this investment, then it may be that we as a society — as well as our health care apparatus — are just not yet ready for systematic change.
Articles in the Looking Forward Series:
MANAGED CARE 
November
1999
. ©1999 MediMedia USA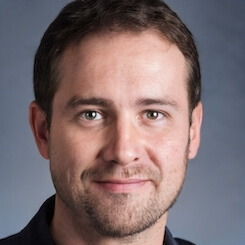 Paul Lendner ist ein praktizierender Experte im Bereich Gesundheit, Medizin und Fitness. Er schreibt bereits seit über 5 Jahren für das Managed Care Mag. Mit seinen Artikeln, die einen einzigartigen Expertenstatus nachweisen, liefert er unseren Lesern nicht nur Mehrwert, sondern auch Hilfestellung bei ihren Problemen.