Now that we know there is so much unwarranted deviation in care, payers are promoting comparative effectiveness research and other efforts to help providers embrace the evidence
Barry Patel, PharmD, is on a mission to improve the delivery of health care, one physician at a time. His company, Total Therapeutic Management, hires physicians, pharmacists, nurses, and nurse practitioners to meet other clinicians, one on one, to discuss best practices identified in the medical literature.
The company has been conducting this type of work since 1995 and is now working under a $12 million contract with the federal Agency for Healthcare Research and Quality (AHRQ) to disseminate the results of comparative effectiveness research (CER) to primary care physicians nationwide, says Patel, TTM's president and cofounder.
Discussing all therapeutic options for treatment goes a long way with doctors, says Barry Patel, PharmD, of Total Therapeutic Management.
For the Department of Health and Human Services, CER is designed to identify the best practices from the medical literature and from other sources and to spread the word to clinicians. TTM is on the cutting edge of a movement to help eliminate variation in how care is delivered and to get physicians, regardless of training or where they practice, to understand and use the best methods of treating patients with specified conditions.
By now, everyone in health care must know that researchers at the Dartmouth Atlas Project have documented wide variation in how medical care is delivered in the United States. Using Medicare data, the researchers have analyzed how hospitals and physicians deliver care in national, regional, and local markets.
A report from the Dartmouth Institute for Health Policy and Clinical Practice on recent trends in the effectiveness of care coordination for Medicare patients discharged from hospitals shows wide variations in care. Published on the institute's Web site, it says that as scorekeeping begins for new Medicare penalties for hospitals with excessive numbers of patients returning shortly after they are discharged, there has been little progress over a five-year period in reducing these readmissions and improving care coordination for Medicare patients.
"On the contrary, readmission rates for some conditions have increased nationally and for many regions and at hospitals, including some of America's most elite academic medical centers," the institute said. Roughly one sixth of hospitalized Medicare patients are readmitted within a month of discharge. Examining records of 10.7 million hospital discharges of Medicare patients, researchers found striking variation in 30-day readmission rates across regions and academic medical centers. Researchers also found that more than half of Medicare patients discharged to home do not see a primary care clinician within two weeks of leaving the hospital.
One key point about the institute's study is that Medicare has begun to keep score and hospitals will suffer financial penalties for having high readmission rates. Clearly, HHS aims to improve how care is delivered nationwide, and health plans are taking note. Medical directors at managed care plans know that when Medicare begins an effort to improve care, it's best for them to follow suit. Now that Medicare is focusing on improving clinical outcomes, so too are health plans, says John Doyle, DrPH, MPH, vice president and practice leader of Quintiles Consulting.
Biopharm companies need managed care claims data as well as clinical trial data, says John Doyle, DrPH, MPH, of Quintiles Consulting.
"Among health plans right now it is less about basic utilization and volume-oriented deals with physicians and is more about improving clinical outcomes," he says. Health plans have long used CER to evaluate the clinical effectiveness of various medications, and in recent years plans have been making formulary decisions based on clinical outcomes.
Take WellPoint, with 34 million members nationwide.
"WellPoint is a trendsetter when it comes to health economics and outcomes research," Doyle explains. "For that reason I expect their idea about using outcomes-based formulary decisions to diffuse through the U.S. managed markets segment over the next couple of years. You can see it in some of the pay-for-outcomes deals, and there are not many of them that are publicly reported. But the ones that are reported publicly seem to point in that direction."
For more on this topic, see "Payers Step in With 'Real-World' Comparative Effectiveness Research," in the June issue of MANAGED CARE (https://www.managedcaremag.com/archives/1106/1106.cer.html or http://bit.ly/lSdZyw).
Data needed
While health plans are focusing more closely on clinical outcomes, both managed care medical directors and pharmaceutical executives could do a better job of recognizing that both sides need more data on clinical outcomes. "When we surveyed managed care executives, we found they believe they had adequate data to measure outcomes most of the time," says Doyle. "And when we asked biopharm executives if they have real-world outcomes data to demonstrate value back to payers, less than 50 percent think that they do. That opens up an opportunity for both sides because biopharmaceutical companies need to demonstrate value, especially when health plans are seeking real world data and CER."
Of course, pharmaceutical companies have been claiming for many years that their products have value in terms of keeping patients out of the hospital and reducing length of stay when patients are hospitalized. Now, the time has come for managed care plans to demand that all vendors and all providers collect and report data that demonstrate their value, he adds.
"Yes, biopharm companies have been talking about the value of pharmaceuticals for many years, but they are saying in the survey responses that they don't have the adequate evidence based on real world data to make those claims," Doyle says. "We're finding that the focus on CER and pay for outcomes is forcing biopharmaceutical companies to follow up and validate the clinical trial data they have with real world research based on the membership population of health plans."
Real-world assessments
In June, for example, Sanofi, a biopharmaceutical company, and Medco Health Solutions, a pharmacy benefit manager, said they would conduct real-world evidence assessments of Sanofi products before and after FDA approval. Under this agreement, the companies will seek to identify patient populations in which drugs are most effective, generate real-world comparative effectiveness data on the value of Sanofi products for health plans, and improve patient outcomes.
Doyle thinks other biopharmaceutical companies and PBMs will make similar announcements. "This development bears watching."
Besides focusing on the clinical outcomes of medications, managed care plans are interested in CER as a way to eliminate variation in how care is delivered, Doyle says. The AHRQ asked the Institute of Medicine (IOM) to develop a list of the top 100 priorities for CER, which Doyle believes is aimed at eliminating variation. "You can surely compare drug to drug to find out which is most effective or cost-effective, but you need to identify the root cause of inefficiencies in your system," he says. "You have to start with the way providers interact with the system and with the way providers interact with each other and try to minimize variation across the different settings.
"If you can do that, the analysis of drug-to-drug comparisons follows after you establish best practices," Doyle adds. "It's more of an orientation around treatment guidelines and patient pathways and ensuring that you have good homogeneity across your system. And then you can incorporate the right product into that pathway or guideline."
While Doyle believes that AHRQ recognizes the value of using CER to minimize wide variations in how care is delivered, Jean Slutsky, director of AHRQ's Center for Outcomes and Evidence, said eliminating variation is not a primary goal of CER. "That's a very big goal because variation in care is caused by a lot of different things, and lack of evidence is just one," she says.
"I encourage medical directors to be active participants in the CER process and to avail themselves of the opportunities not only to comment on what should be funded but also to use the materials once they're available," says the AHRQ's Jean Slutsky.
"Variation can be good and bad. We want to make sure that the best quality care is provided to patients. In some instances when there's a lot of variation and it results in poor health outcomes, that's not good.
"We've tried to work in ways that make this worth their while and that offer added value," says Slutsky. "We have a program that allows physicians to get continuing medical education credit by viewing these modules for free. We have faculty slide decks that many organizations use for conferences or grand rounds and CME. All of this is available on our Web site."
Health plans also may find that the agency's CER is useful. "These studies are done very rigorously, often perhaps even more rigorously than a plan could do itself because of the resources we have," says Slutsky.
One of the companies AHRQ has under contract to disseminate its CER data is Patel's company, TTM, one that in 15 years has done academic detailing with 30,0000 physicians. Clinicians working for TTM will meet with 9,000 physicians over the next two years.
Key to programs
"We talk with the physicians one on one about research that has been synthesized and analyzed through AHRQ's Effective Health Care program, " Patel says. "They use the research to create comparative effectiveness reviews and clinician and patient guides. The key to these programs is ensuring that the clinicians know where the content and evidence is coming from, and it's important that the physicians understand that our work is not biased.
"This information is needed because as reimbursement models evolve to be based on outcomes or quality, managed care organizations, accountable care organizations, and other models of care delivery will need a way to educate their clinicians on what the evidence states," Patel concludes. "That will ensure that their clinicians hit the outcomes targets and the quality measures."
Two studies show need for efforts to improve the delivery of care
Two studies from the Dartmouth Institute for Health Policy and Clinical Practice that were published recently demonstrate the need to spread the word to primary care and other physicians about the best methods for delivering care.
First, a report titled Regional and Racial Variation in Primary Care and the Quality of Care Among Medicare Beneficiaries, released in September 2010 by the Dartmouth Atlas Project, shows that neither higher amounts of primary care services nor making sure patients routinely see a primary care clinician is, by itself, a guarantee that a patient will get recommended care or experience better outcomes.
Researchers also found that patients' access to and use of primary care, the quality of overall care, and their likelihood of hospitalization varied markedly in different locations. The report, which studies the fee-for-service Medicare population from 2003 to 2007, shows that improving access to primary care alone does not always keep people with chronic conditions out of the hospital, improve their chances of getting the optimal care for their condition, or improve health outcomes. The report is available on the institute's site.
"Our findings suggest that the nation's primary care deficit won't be solved by simply increasing access to primary care, either by boosting the number of primary care physicians in an area or by ensuring that most patients have better insurance coverage," says David C. Goodman, MD, MS, lead author and co-principal investigator for the Dartmouth Atlas Project. "Policy should also focus on improving the actual services primary care clinicians provide and making sure their efforts are coordinated with those of other providers, including specialists, nurses, and hospitals."
The likelihood of Medicare patients being diagnosed with one or more of nine chronic diseases may depend on where they live and the doctors they see, besides how healthy or sick they actually are, according to "Geographic Variation in Diagnosis Frequency and Risk of Death Among Medicare Beneficiaries," a new study by Dartmouth investigators published in the Journal of the American Medical Association.
"This study suggests that disease diagnosis is associated with the intensity of health care that is delivered in a region," says John E. Wennberg, MD, MPH, report coauthor and founder and director emeritus of the institute. "For example, if people living in one region see lots of doctors, have lots of visits to doctors, and get lots of lab tests, it could be because there is a perfect relationship between illness and the amount of care that is delivered. But it could be that the more doctors you see, the more diagnoses you get."
The JAMA article is available here: http://JAMA.ama-assn.org/content/305/11/1113.full.pdf+html
Source: The Dartmouth Institute for Health Policy and Clinical Practice runs the Dartmouth Atlas Project in Lebanon, N.H., and is funded by the Robert Wood Johnson Foundation.
Medical director finds value in disseminating research to clinicians
Anthony V. Dallas Jr., MD, the chief medical officer of CareHere, a company that runs onsite health care clinics for employers nationwide, is attempting to standardize how care is delivered in the company's 100 on-site health clinics.
To do so, he has been disseminating the work of the federal Agency for Healthcare Research and Quality through a contract with Total Therapeutic Management (TTM), an academic detailer, for about a year.
CareHere has contracts with about 60 employers and runs onsite health clinics in more than 20 states.
Academic detailing involves having an expert who is usually another clinician or a peer meet with a health care professional one to one to discuss a therapeutic topic. Pharmaceutical companies have used detailing to explain the benefits of pharmaceuticals to physicians, for example, but academic detailing can involve any therapeutic option, not just pharmaceuticals.
"We have a company that has peer professionals, such as physicians, pharmacists, nurses, and nurse practitioners, who meet with our providers one on one and review the information that comes from evidence-based research and review the literature on particular treatment options," Dallas says. "Our providers are getting information from the literature that is unbiased and boiled down to give them what they need to improve their day-to-day practice.
In its 100 clinics, CareHere has 230 providers; about half are physicians. The remainder are nurse practitioners and physician assistants. Most of the clinicians are part time. Only about 30 to 40 are full-time employees, Dallas says.
"We can get information that is evidence based and deliver it to all providers across the country," he says. "They hear the same information, which helps to eliminate that variation in practice which often happens when you have providers in different regions of the country.
"We are seeing lower costs and better care and we would like to think that those result from this initiative," he adds. "But it's been in place for only about a year and we don't know for sure. But for us, this initiative gives us a good broad range of topics and it isn't slanted by any bias from a commercial standpoint. Plus, it's federal money and so it doesn't cost me anything."
More like this
Comparative Effectiveness Research: Paving the Way for Evidence-Based Decision Making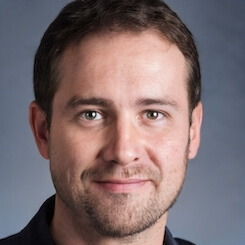 Paul Lendner ist ein praktizierender Experte im Bereich Gesundheit, Medizin und Fitness. Er schreibt bereits seit über 5 Jahren für das Managed Care Mag. Mit seinen Artikeln, die einen einzigartigen Expertenstatus nachweisen, liefert er unseren Lesern nicht nur Mehrwert, sondern auch Hilfestellung bei ihren Problemen.