At issue is how much large provider systems can charge for services after they've acquired physician practices
Over the past few years hospitals around the country have been steadily snapping up physician practices to help bolster their business. The trend has drawn the scrutiny of Medicare's Congressional watchdogs at MedPAC, who say that the consolidation of medical practices has spurred a migration of services to hospital outpatient centers, which charge significantly more than the practices ever did for the same services, and resulted in sharply higher prices on dozens of services which are still delivered at the doctors' offices they bought.
Now they're asking lawmakers to flatten those fees in a one-price-fits-all approach that's likely to benefit private insurers who complain of suffering from the same bite.
The move by MedPAC has triggered a ground war on Capitol Hill with the American Hospital Association, which says any reduction in these fees would just further bleed hospitals that are already losing money on many of the services they provide Medicare beneficiaries. The hospitals also have to contend with critics who say that many of their members are being repeatedly gouged by the physician practices that were bought up by hospitals, and who then added fees for no good reason.
America's Health Insurance Plans has been jabbing back as well. In a letter to the Senate Finance Committee at the end of May, Executive Vice President Carmella Bocchino made it clear that any comprehensive look at reforming Medicare's physician payment system, a perennial hot topic in Washington, D.C., has to nip this particular trend in the bud.
"Modernization of the fee schedule should completely eliminate site of service differential reimbursement," Bocchino wrote. "Specifically, revisions to the fee schedule should address the current disparity in payments for identical services delivered in a physician's office versus a hospital outpatient facility."
All things aren't equal between outpatient departments (OPDs in MedPAC lingo) at a hospital and a doctor's office, MedPAC concedes in its recent annual report to Congress. Hospitals, for example, maintain idle space so they can handle a sudden influx of patients — one of many hospital practices that justify higher prices for many of the hospital services Americans depend on.
But MedPAC zeroed in on dozens of services it says can be done just as safely and effectively in an outlying practice as at a hospital, and it divided them between the services that should warrant a flat fee along with another group of fees that should be only narrowly higher at hospitals.
If you do that, says MedPAC, the agency and beneficiaries would save a combined $900 million, helping to rein in annual costs while cutting outpatient revenue at hospitals by 2.7%. Just restricting the practice to cardiac imaging services would produce the lion's share of those savings — $500 million. And for hospitals that provide a disproportionate level of services to the elderly who don't have a primary care doctor to see, they could cap the cuts to prevent unduly punishing those hospitals.
Upgrades
There have been a variety of studies underscoring the rapid-fire acquisition of medical practices in recent years. One in particular from the American College of Cardiology found that the percentage of cardiologists employed by hospitals had grown from 11% of rank-and-file specialists to 35% between 2007 and 2012. For physicians, the sale of their practice can allow a hospital to come in and pay for an upgrade in electronic medical record technology while guaranteeing a reliable income. For hospitals it's a chance to develop their own steady flow of referrals. MedPAC concluded that many of the services that had been provided in the doctor's office were also moving to the more expensive hospital setting.
AHA mounts counterattack
"From 2010 to 2011 — the share of evaluation and management office visits provided in OPDs — increased by 9%, the share of echocardiograms provided in OPDs increased by 15%, and the share of nuclear cardiology tests in OPDs increased by 22%," noted MedPAC. "If these three types of services continue to migrate to OPDs at the same annual rate from 2011 to 2021, Medicare spending would be $2.3 billion higher per year by 2021, and beneficiary cost sharing would be $590 million higher per year."
The report adds that "As an example of payment differences in 2013, Medicare pays 141% more in an OPD than in a freestanding physician's office for a level II echocardiogram (counting the professional fee and facility fee). In addition, in 2013, Medicare pays 70% more in an (outpatient facility) than in a freestanding office for a 15-minute evaluation and management (E&M) office visit."
Not surprisingly, the American Hospital Association fired a preemptive shot against the move back in March in an effort to stop MedPAC from including the recommendation in its report. In a detailed letter to Glenn Hackbarth, the chairman of the committee, the AHA did its own math and came back with a much deeper financial wound, estimating that the prospective deduction for the services would carve $2 billion from the books of "the chronically underfunded Medicare outpatient system."
Rick Pollack, the executive vice president of the AHA, noted that "Given the complexity involved in crafting a site-neutral payment policy, the disproportionate impact that even small methodological decisions have on the analytical outcome and on hospital payments, and the many remaining unanswered questions about the underpinning analysis, the AHA position is that an increased level of transparency regarding the commission's methodology and a more robust analysis of impact is absolutely necessary before this issue is committed to a published chapter."
Those Level II echocardiograms that MedPAC was so concerned about, added Pollack, shouldn't even be part of the discussion because they occur in emergency departments more than 20% of the time and the commission had agreed to consider only those items that take place in the ED less than 10% of the time. And anyway, he added, the association couldn't replicate MedPAC's financial analysis, raising questions about its accuracy. The vast majority of the tests still take place in physicians' offices and besides that, notes Pollack, coding changes over the last several years may well have skewed the data anyway.
The AHA insists that if Medicare lowers these outpatient rates, the agency will essentially be undermining the hospital's emergency medical capability, underfunding the idle capacity many hospitals maintain to handle sudden spikes in demand, which can happen in the wake of crises like the Boston bombing.
But the higher prices aren't just charged for the services they provide in the hospital. Hospitals are also routinely charging insurers' members a much higher rate for the services their employed physicians provide in their offices outside the hospital. MedPAC cited one case, reported in the Boston Globe, in which a patient was charged $1,525 for hospital and facility fees after having three precancerous skin patches removed at his doctor's office. The patient — who never went to the hospital — was billed $678.91 for his share of the bill, and he's been protesting it ever since after finding out that it wasn't the result of a billing error.
In cost-sensitive Massachusetts, which has been trying to rein in health care expenses, it's proven to be a lightning rod issue.
Asking insurers for help
"My position is that if you are visiting a doctor in a hospital and you go to a different room and get some procedure done, then it's fair to charge for the facility. But otherwise it's not, and I have refused to pay for a facility charge," says Dolores Mitchell, who helms the Massachusetts Group Insurance Commission, which negotiates with insurers for coverage on over 410,000 state employees, retirees, and their family members. She's been asking the insurers who provide coverage to her members to help put a stop to it.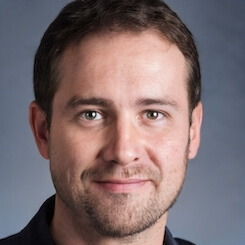 Paul Lendner ist ein praktizierender Experte im Bereich Gesundheit, Medizin und Fitness. Er schreibt bereits seit über 5 Jahren für das Managed Care Mag. Mit seinen Artikeln, die einen einzigartigen Expertenstatus nachweisen, liefert er unseren Lesern nicht nur Mehrwert, sondern auch Hilfestellung bei ihren Problemen.