There are many genetic mutations attributable to the condition, but Kalydeco can significantly help a specific subpopulation of patients
I can still remember the anguish on the faces of parents whose children were being treated for cystic fibrosis (CF) during my training at a children's hospital in the late 1970s. They knew that we had little to offer besides a friendly smile and compassion. Sure, we were attempting to treat their multiresistant pulmonary infections with the latest antibiotics, and their precious little ones were receiving any number of pulmonary treatments and physical therapy to loosen up the thick, tenacious secretions, but their eyes betrayed the fear they held in their hearts for their children. We knew CF was an autosomal recessive genetically transmitted disease, but it was not until 1989 that the exact genetic cause was discovered.
Over the next decades, medical advances — including agents to help break up mucous, newer antibiotics, and better nutritional support — added years of life, but still did not affect the primary genetic cause of this dreaded disorder, which affects 30,000 people in the United States.
The cause is a mutation of an autosomal recessive gene called the cystic fibrosis transmembrane regulator (CFTR) that encodes for the CFTR protein, which is located at the cell membrane and whose function is to regulate the transport of water and chloride in a number of sites in the body. This protein needs to have a very specific shape — a shape that is dictated by the exact order, type, and sequence of amino acids that make up the protein.
As a reminder, amino acids that make up proteins have different charges that cause them to bind to one another, causing a complex folding of the final string of amino acids. This folding creates machinery that does the cell's work.
If the incorrect sequence of proteins is coded, incorrect folding can occur and the cell may destroy the protein. Or if a sequence is almost correct, but misses one or two amino acids, the protein can reach the cell surface where it acts — but because of the imperfection, it works poorly or not at all.
Many mutations
There are actually many mutations of this gene that encode for the CFTR protein. The defects in the protein are expressed in two major ways. One defect occurs when the protein does not fold correctly and leads to degradation in the endoplasmic reticulum. The protein never reaches the cell surface.
This expression is present in the majority of patients with CF and is designated the F508del mutation.
Another, the G551D mutation, affects about 1,200 people in the United States, and also results in a defective protein. But the protein is sufficiently normal to at least make it to the cell surface in an inactive form. It acts like a locked gate.
Kalydeco
Recently, the FDA approved the first "personalized" medicine for patients with at least one allele with the G551D mutation. This drug, Kalydeco (ivacaftor), manufactured by Vertex Pharmaceuticals, is a twice-per-day, orally administered small molecule classified as a cystic fibrosis transmembrane conductance regulator potentiator.
Kalydeco is indicated for the treatment of CF in patients ages 6 years and older who have a G551D mutation in the CFTR gene.
Kalydeco demonstrated efficacy in two 48- week randomized, placebo-controlled, double blinded clinical trials involving a of 213 patients. This molecule enabled the CFTR protein to increase the opening of the "gate" to allow chloride to be transported in a more normal manner. The intent is to improve the flow of electrolytes and water and lead to a normally hydrated airway secretion that would break the cycle of obstruction, infection, inflammation and scarring that ultimately destroys lung function.
Clinical studies
The two studies that provided evidence of efficacy were study 102 and 103B. Study 102 evaluated 161 patients with CF, ages 12 years and older (mean age 26) with baseline FEV1 between 40 and 90 percent of predicted (mean FEV1 of 64 percent). Study 103B evaluated 52 patients who were ages 6-11 with FEV1 of 40-100 percent (mean FEV1 of 84 percent of predicted). Both trials excluded people with persistent colonization with Burkholderia cenocepacia, dolosa, or Mycobacterium abscessus, and people with elevated liver function tests. The primary efficacy endpoint in both trials was improvement of lung function as measured by the FEV1 in absolute percent improvement.
Both studies demonstrated a significant improvement in FEV1 ranging from 10.6 percent to 12.5 percent. In both studies, improvements in the percent predicted FEV1 in the active drug group were apparent by day 15 of the study. These changes persisted through 48 weeks of therapy and occurred regardless of age, disease severity, sex, or geographic region. Other endpoints included change in CF symptoms, absolute change in sweat chloride, time-to-first pulmonary exacerbation, and absolute change in weight, all of which improved.
Of great interest to managed care is that another trial was performed in patients with homozygous mutations of the F508del, a common defect that leads to no surface membrane levels of CFTR. This trial failed to demonstrate improvements relative to placebo in primary and secondary endpoints.
Adverse effects
The most common adverse events were headache, upper respiratory infection, stomach pain, diarrhea, rash, and nausea. Physicians and patients are warned to monitor liver transaminase levels prior to, and every three months after, starting Kalydeco for the first year and then annually, as the use of Kalydeco has been associated with increases in these enzymes.
Concomitant use with CYP3A inducers can substantially reduce the therapeutic effectiveness of Kalydeco. Also if a CYP3A inhibitor is used concomitantly, the level of Kalydeco can increase substantially. The manufacturer includes instructions on how to reduce the dose if such medications are needed.
While the overall efficacy results demonstrated a clinically significant improvement in overall lung function, there were 25 patients in study 102 who did not achieve at least a 5 percent improvement in percent predicted FEV1. The authors were clear to point out that additional analysis did not reveal any pattern of covariates that could account for these non-responders.
The manufacturer has priced this drug at $294,000 for a year's supply. Given the prevalence of the G551D mutation, the average health plan in the United States will see about three to four requests per million covered lives. Although not a cure, this drug again demonstrates the dramatic advances in medicine since the genomic revolution. It also demonstrates that dramatic cost increases will continue to challenge payers.
Thomas Morrow, MD, is the immediate past president of the National Association of Managed Care Physicians. He has 24 years of managed care experience at the payer or health plan level. Contact him at [email protected]
The author is a director in the value-based health department at Genentech. He has had no other industry affiliations in the past three years. The views expressed in Tomorrow's Medicine are the author's alone.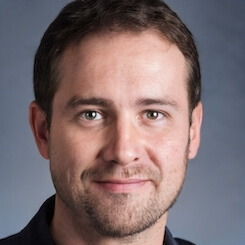 Paul Lendner ist ein praktizierender Experte im Bereich Gesundheit, Medizin und Fitness. Er schreibt bereits seit über 5 Jahren für das Managed Care Mag. Mit seinen Artikeln, die einen einzigartigen Expertenstatus nachweisen, liefert er unseren Lesern nicht nur Mehrwert, sondern auch Hilfestellung bei ihren Problemen.