When it was attempting to take over AstraZeneca, Pfizer cited that company's research and development capacity and its pipeline of new cancer drugs as primary reasons.
Pfizer CEO Ian Read claims that governments around the world are pressuring drugmakers to produce products of higher value and lower cost. The "easy" integration of the two companies, Read says, would be a win-win for society and for shareholders.
Pressure is building to lower cancer drug prices. A recent study by IMS Institute for Healthcare Informatics says that global oncology spending hit $91 billion in 2013 and is growing by 5% annually. But insurers in the United Kingdom, Europe, and the United States say that trend can't be sustained. Targeted therapies, such as Pfizer's crizotinib (Xalkori) for lung cancer and Roche's vemurafenib (Zelboraf) for melanoma, now make up 46% of cancer sales, according to IMS.
In an article published in the May AARP Bulletin, Donald W. Light, PhD, professor of comparative health care at Rowan University School of Osteopathic Medicine, and Hagop Kantarjian, MD, at the University of Texas MD Anderson Cancer Center, state that of the 12 new cancer drugs approved in 2012, 11 were priced above $100,000 annually and a 20%–30% copayment would make them unaffordable even for well-insured patients. Cancer research costs are comparatively low, Light and Kantarjian say, and pharmaceutical companies are simply price-gouging.
Bloomberg reports that since 2007, the cost of brand-name medications has surged – one diabetes drug quadrupled in price and another rose by 160%. And 15 cancer drugs introduced in the last five years cost more than $10,000 a month, according to Memorial Sloan-Kettering Cancer Center data. But Eric Althoff, a spokesman for Novartis, maintains that imatinib mesylate (Gleevec), for treating leukemia, remains the most competitively priced drug in its class. And PhRMA contends that drug spending growth is in line with other medical spending.
The American Society of Clinical Oncology (ASCO) also raises cost concerns in its just-published The State of Cancer Care in America 2014, stating that financial pressures and instability are a "major threat to practices" and that the quality of care throughout the United States is inconsistent. Ann Steagall, director of clinical policy at Biologics Inc., says "the rising costs of cancer care are unsustainable for every stakeholder." But ASCO remains shy about holding drugmakers responsible for the high cost of cancer care.
Diabetes drug gains in trials
Peglispro (Lilly Diabetes), a once-daily treatment for type 2 diabetes, showed a statistically superior reduction in HbA1c compared with insulin glargine in three completed phase 3 clinical trials. The trials evaluated three specific patient populations with type 2 diabetes: those who were not taking insulin (IMAGINE 2); those taking basal insulin with mealtime insulin (IMAGINE 4), and those currently taking a basal insulin (IMAGINE 5). Secondary endpoints of nocturnal hypoglycemia rates and changes in weight were also evaluated. In all three trials, patients experienced statistically significant lower rates of nocturnal hypoglycemia and had comparable to statistically significantly less weight gain. IMAGINE 2 is a randomized 51-week double blind study of BIL (n+1,002) compared with insulin glargine (n+535) in insulin-naïve patients. A subset of patients is continuing until 78 weeks of treatment. IMAGINE-4 is a 26-week randomized double-blind study comparing BIL (n=691) with insulin glargine (n=678) in combination with mealtime insulin. IMAGINE 5 is a 52-week open-label study evaluating BIL (n=307) compared with insulin glargine (n=159). Lilly expects U. S. and European regulatory submissions by the end of first quarter 2015.
Protein restoration promising
In a phase 3 study of patients with nonsense mutation cystic fibrosis (nmCF), PTC Therapeutics' Ataluren demonstrated positive trends in both the primary endpoint, lung function as measured by relative change in % predicted FEV1 (forced expiratory volume in one second), and the secondary outcome measure, rate of pulmonary exacerbations. Results were published in Lancet Respiratory Medicine. Ataluren is a protein restoration therapy designed to enable the formation of a functioning protein in patients with genetic disorders caused by a nonsense mutation, an alteration in the genetic code that prematurely halts the synthesis of an essential protein.
Boehringer Ingelheim announced new overall survival data from two phase 3 trials, LUX-Lung 3 and LUX-Lung 6 for afatinib (Gilotrif) in patients with advanced non–small-cell lung cancer whose tumors have the most common epidermal growth factor receptor (EGFR) mutation, exon 19 deletion. Afatinib is an oral, once-daily kinase inhibitor that is designed to irreversibly bind and inhibit the EGFR (ErbB1), HER2 (ErbB2) and ErbB4 receptors. The company said it would announce additional safety and efficacy results at the ASCO meeting in Chicago.
2 heart drugs in trouble
Novartis' biologics license application for RLX030 (serelaxin) for treatment of acute heart failure was rejected by the FDA, which stated that further evidence on efficacy would be required for a U.S. license to be granted. The RLX030 submission to the FDA included phase 2 and 3 efficacy and safety data from the clinical development program, including the pivotal phase 3 RELAX-AHF study. Novartis plans to expand the data with an extensive global clinical program, including the RELAX-AHF-2 trial, which will enroll more than 6,300 patients.
Much to GlaxoSmithKline's dismay, darapladib failed to reduce heart attacks or other major events in patients with acute coronary syndrome. The second phase 3 study did not support a regulatory submission, the company said. The drug had already failed in a late-stage trial for patients with well-treated heart disease.
Phase 2 studies look OK
Medimmune's mavrilimumab and sifalimumab met their primary endpoints in respective phase 2b studies. Mavrilimumab, an investigational monoclonal antibody, inhibits a key pathway in the development of rheumatoid arthritis. Sifalimumab is an investigational human monoclonal antibody to treat lupus. AstraZeneca expects to present additional study results for both molecules at a medical conference later this year.
Belgium-based Galapagos and partner GlaxoSmithKline's anti-inflammation treatment GSK2586184 met its primary endpoint of improving psoriasis severity at 12 weeks in a 66-patient study with no reported serious adverse events. JAK116679 was a phase 2a placebo-controlled, dose-ranging study that evaluated the safety and efficacy of GSK2586184 compared with placebo in 66 patients with chronic plaque psoriasis. GSK said that it would review all data before moving on to phase 3.
Myriad Genetics has started the FDA's premarket approval review process for its breast cancer gene test BRAS Analysis as a companion diagnostic to AstraZeneca's olaparib. Myriad announced that results from 11 clinical studies with its molecular diagnostic tests would be featured at the ASCO meeting.
Biosimilars around the world
Smarting from lessons learned in the large-molecule drug world, Merck KGaA recently announced that it will invest about $138 million in biosimilars. Teva also plans to become a major player in the biosimilars race by courting Cipla, in Mumbai, India, although Cipla has denied such a bid. Cipla recently developed a copy of Amgen's etanercept (Enbrel) for rheumatoid arthritis and announced that it plans to invest $1.5 million to acquire a 14.6% stake in U.S.-based Chase Pharmaceuticals. Chase focuses on developing novel approaches to treat Alzheimer's disease.
Celltrion, based in South Korea and partnering with Hospira, anticipates receiving FDA approval in early 2015 for its biosimilar Remsima, a TNF-α antagonist for treating rheumatoid arthritis, ankylosing spondylitis, ulcerative colitis, and adult Crohn's disease, but in the meantime it has filed a lawsuit against Janssen in Massachusetts, which it says is attempting to "extend its monopoly after its initial patents expired" for infliximab (Remicade). Celltrion is also starting a phase 3 clinical trial for its trastuzumab biosimilar CT-P6 candidate for patients with early breast cancer, which is expected to last three years and will include 25 countries worldwide. Sales of Roche's trastuzumab worldwide were $6.8 billion in 2013. A ruling handed down by the High Court in London on Thursday determined that both the 115 and 455 patents on the drug, which relate to dosage and composition, were invalid, paving the way for a biosimilar. Trastuzumab biosimilars have been approved in India.
Japan's Pharmaceuticals and Medical Devices Agency has approved a biosimilar for Sandoz's filgrastim BS for treating cancer. To date, Japan has approved five biosimilars in the product classes of human growth hormone and granulocyte colony-stimulating factor.
Amgen recently called on pharmaceutical firms to educate doctors on biosimilars. At the DIA Euromeeting in Vienna in April, Virginia Acha, director of regulatory affairs at Amgen UK, said that some doctors are unaware of the difference between biosimilars and small-molecule generics and that other stakeholders are also trailing behind in their knowledge of biosimilars.
And in the United States, Indiana Governor Mike Pence has signed Senate Bill 262, bipartisan legislation passed 87–5 that enables a retail pharmacy to substitute a biosimilar for the original biologic it is replacing. The intent, legislators said, is to ensure transparent communication within a patient's health care team. The bill aligns with the Biotechnology Industry Organization principles on biologic substitution. Indiana is the fifth state to enact such legislation although the FDA has yet to approve a biosimilar.
Still, there's hope – the FDA has just issued draft guidance, "Clinical Pharmacology Data to Support a Demonstration of Biosimilarity to a Reference Product," in which four tiers of possible similarity are proposed. Drug developers have until August 12 to provide feedback.
Here come the devices
With Apple signaling interest in biosensor devices – and Google not far behind – the medical device field seems poised for a rebirth. Apple has announced that it plans to exploit this field, which CEO Tim Cook says is primed "to explode." The company has registered its biometric iWatch in Japan and in February filed a patent for a smart earbud device that can track steps and detect gestures. Other devices may track heart rate and body temperature and monitor blood pressure. Apple is also exploring medical devices and sensors that can help predict heart attacks by studying the sound blood makes at it flows through arteries.
Earlier this year, Apple's senior vice president for operations, Jeff Williams, met with FDA chief Margaret Hamburg and Jeffrey Shuren, MD, JD, who oversees the agency's approval for medical devices, to discuss "mobile medical applications."
In March, Google unveiled Android Wear, and it's exploring contact lenses that can monitor glucose levels in tears. Google also recently bought thermostat maker Nest Labs for $3.2 billion, robot maker Boston Dynamics, and artificial intelligence startup DeepMind Technologies Ltd.
The picture all this conjures up, though – people wearing devices that keep all their vitals constantly monitored, not to mention medication and doctor appointment schedules and medical instructions –gives pause: What kind of humans will we be in 50 years?
Selected FDA approvals of biologic and specialty drugs, March 15–May 14, 2014
Date (type)
Manufacturer
Drug/trade name; administration
Indication
Notes
April 15, 2014
GSK
Albiglutide/Tanzeum
Glycemic control in type 2 diabetes
Approval includes Boxed Warning: Cannot be used in patients with personal/family history of medullary thyroid carcinoma (MTC)
April 21, 2014
Lilly
Ramucirumab/Cyramza
For patients with advanced stomach cancer or gastroesophageal junction (GEJ) adenocarcinoma.
April 29, 2014
Novartis
Ceritinib/Zykadia
For patients with metastatic ALK-positive NSCLC previously treated with crizotinib.
April 23, 2014
Sylvant/Janssen Biotech
Wiltuximab
Multicentric Castleman's Disease
For patients HIV-negative and HHV-8 negative.
April 24, 2014
Roche
Cobas HPV test
Cervical cancer screening
First human HPV test for primary cancer screening. Can identify P=HPV DNA from 14 high-risk genital HPV types.
Selected FDA-related activities, March 15–May 14, 2014
Manufacturer
Drug (trade name)
Type of drug
Proposed use
Notes
Merck
MK3475
Anti-PD-1 immunotherapy
Advanced melanoma, Non-small cell lung cancer. Head and neck cancer.
Granted FDA priority review. New data to be presented at 2014 ASCO Meeting.
GSK=GlaxoSmithKline
HIV=human immunodeficiency virus;
HH-8=human herpes virus
HPV=human papillomavirus
Sources: American Society of Clinical Oncology, FDA, FierceBiotech, New York Times, Thompson Reuters, and manufacturers' news releases and product labeling
Meetings
| | | |
| --- | --- | --- |
| National Healthcare Facility Management Summit | Palm Beach, FL | October 16–17, 2014 |
| National Healthcare CXO Summit | Las Vegas, NV | October 19–21, 2014 |
| National Healthcare CFO Summit | Las Vegas, NV | October 19–21, 2014 |
| Innovative Member Engagement Operations For Health Plans | Las Vegas, NV | October 20–21, 2014 |
| 4th Partnering With ACOs Summit | Los Angeles, CA | October 27–28, 2014 |
| 2014 Annual HEDIS® and Star Ratings Symposium | Nashville, TN | November 3–4, 2014 |
| PCMH & Shared Savings ACO Leadership Summit | Nashville, TN | November 3–4, 2014 |
| World Orphan Drug Congress Europe 2014 | Brussels, Belgium | November 12–14, 2014 |
| Medicare Risk Adjustment, Revenue Management, & Star Ratings | Fort Lauderdale, FL | November 12–14, 2014 |
| Healthcare Chief Medical Officer Forum | Alexandria, VA | November 13–14, 2014 |
| Home Care Leadership Summit | Atlanta, GA | November 17–18, 2014 |
| HealthIMPACT Southeast | Tampa, FL | January 23, 2015 |
Our other journal
P&T Journal for September 2014
FEATURES
HEALTH CARE & LAW
Legal Risk Management Opportunities, Pharmacy Practice, and P&T Committees
Hospitals Struggle With ACA Challenges
Drug–Gene Interactions: Inherent Variability in Drug Maintenance Dose Requirements
Schizophrenia: Overview and Treatment Options
PIPELINE PLUS
Schizophrenia Therapy Options Increasing
DEPARTMENTS
MEDICATION ERRORS
Too Many Abandon the "Second Victims" of Medical Errors
PRESCRIPTION: WASHINGTON
New Controversy for 340B: OPA Rebuffs Ruling by Court
New Drugs/Drug News/New Medical Devices
Pharmaceutical Approval Update
DRUG FORECAST
Loxapine Inhalation Powder (Adasuve)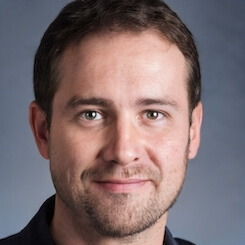 Paul Lendner ist ein praktizierender Experte im Bereich Gesundheit, Medizin und Fitness. Er schreibt bereits seit über 5 Jahren für das Managed Care Mag. Mit seinen Artikeln, die einen einzigartigen Expertenstatus nachweisen, liefert er unseren Lesern nicht nur Mehrwert, sondern auch Hilfestellung bei ihren Problemen.