Employers and the federal government like these programs, but some question their cost-effectiveness
Connecting the dots from lifestyle to health outcomes continues apace with the release last month of a massive study showing that cancer rates have gone down — but not for types most linked to obesity.
"Esophageal adenocarcinoma, cancers of the colon and rectum, kidney cancer, pancreatic cancer, endometrial cancer, and breast cancer among postmenopausal women are associated with being overweight or obese," says the Centers for Disease Control and Prevention, one of the cosponsors of the study. "Several of these cancers also are associated with not being sufficiently physically active."
The CDC adds that, "For more than 30 years, excess weight, insufficient physical activity, and an unhealthy diet have been second only to tobacco as preventable causes of disease and death in the United States. However, since the 1960s, tobacco use has declined by a third while obesity rates have doubled, significantly impacting the relative contributions of these factors to the disease burden."
The findings might seem to affirm the emphasis that employers and health insurers have placed on wellness programs, but the case that those programs can be done in a cost-efficient way has yet to be made convincingly, say some experts.
Case for wellness
"I'm not too sure that health plans are convinced that wellness and prevention [are vital for] their fully insured commercial lines of business; the actuaries tell us that wellness and prevention programs this year are not going to save costs this year or next year," says consultant Jaan Sidorov, MD, a member of MANAGED CARE's Editorial Advisory Board. "So, when a plan offers wellness, it's either as an add-on for a price, or a marketing-based loss leader. However, for the third-party administrators and the self-insured businesses, this is likely to drive interest. They'll want to buy wellness programs, and the plans will be happy to sell them."
Mark V. Pauly, PhD, professor of insurance and risk management at the Wharton School of Business, says that it might be possible to reduce the prevalence of obesity with "some effective wellness programs" but he doesn't know of any. "I suppose if you saw a bigger drop among those whose insurance had such programs compared to those who did not, that would be evidence, but I do not know of any evidence for that," says Pauly. "Certainly people still smoke, eat poorly, and fail to get screened, so if you thought there were programs that would help with that, it would indicate there is more work to be done."
Jennifer Malin, MD, a medical director at WellPoint and an oncologist, says that wellness programs are worth the effort because it is too soon to rule them out. "Cancer can take years to develop, so it would be premature to conclude anything, at this point, about the impact of these programs on cancer incidence," says Malin.
She was especially taken by the decline in breast cancer rates. Those rates skyrocketed in the 1980s and 1990s when millions of women believed hormone replacement therapy improved health and took estrogen.
"This not only potentially increased their risk for breast cancer but, as it turns out, also increased their potential risk of having a stroke," says Malin. "Since women no longer are routinely prescribed estrogen, we are starting to see the breast cancer rates drop. This trend highlights the sobering fact that not all medical interventions improve health, and we need to make sure that the evidence is there to demonstrate improved outcomes before we recommend their widespread use."
7,000 studies
The Annual Report to the Nation on the Status of Cancer for the first time looks at the link between cancers and obesity. Cancer in men decreased by an average of 0.6 percent per year between 2004 and 2008, the study says. "Overall cancer incidence among women declined 0.5 percent per year from 1998 through 2006 with rates leveling off from 2006 through 2008."
Along with the CDC, the megastudy — a review of more than 7,000 studies — is cosponsored by the North American Association of Central Cancer Registries, the National Cancer Institute, and the American Cancer Society and appears in the journal Cancer this month.
"This report demonstrates the value of cancer registry data in identifying the links among physical inactivity, obesity, and cancer," says CDC Director Thomas R. Frieden, MD. "It also provides an update of how we are progressing in the fight against cancer by identifying populations with unhealthy behaviors and high cancer rates that can benefit from targeted, lifesaving strategies, and interventions to improve lifestyle behaviors and support healthy environments."
"In the United States, 2 in 3 adults are overweight or obese and fewer than half get enough physical activity," says John R. Seffrin, PhD, chief executive officer of the American Cancer Society. "Between children and youth, 1 in 3 is overweight or obese, and fewer than 1 in 4 high school students get recommended levels of physical activity. Obesity and physical inactivity are critical problems facing all states. For people who do not smoke, excess weight and lack of sufficient physical activity may be among the most important risk factors for cancer."
Employer interest
Pauly says, "Maybe more can be expected from wellness programs that help with obesity, though the first medical target usually is diabetes. But here again nobody has a sure-fire effective program."
As Sidorov says, employers are still interested. We reported in February (http://bit.ly/H2e2VZ) that Savitz, an employee benefit consulting company, found that wellness initiatives "continue to gain momentum among companies. In 2011, 66 percent of employers report offering some form of wellness program. To encourage participation in their programs, many employers are offering financial incentives to employees."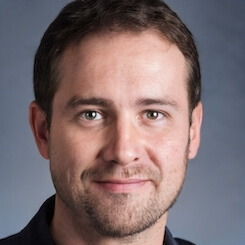 Paul Lendner ist ein praktizierender Experte im Bereich Gesundheit, Medizin und Fitness. Er schreibt bereits seit über 5 Jahren für das Managed Care Mag. Mit seinen Artikeln, die einen einzigartigen Expertenstatus nachweißen, liefert er unseren Lesern nicht nur Mehrwert, sondern auch Hilfestellung bei ihren Problemen.